We're just one day away from a very big holiday — can you guess what it is?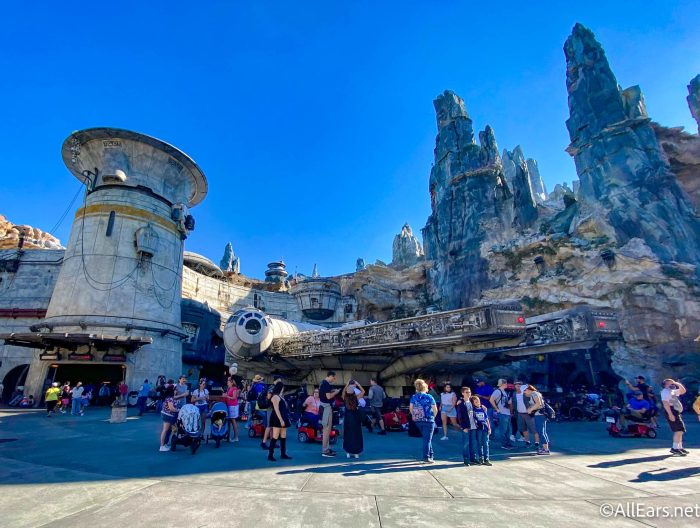 That's right, May the 4th, otherwise known as Star Wars Day! Disney likes to celebrate big with new merchandise and unique snacks in the parks, but now, they're adding more fun to the celebration at Star Wars: Galaxy's Edge in Hollywood Studios!
Starting on May 4th, Disney PhotoPass is kicking off the party with some new photo ops! The first one is made specifically for all you bounty hunters out there — this new Magic Shot features a holopuck with all the intel you need for your next job.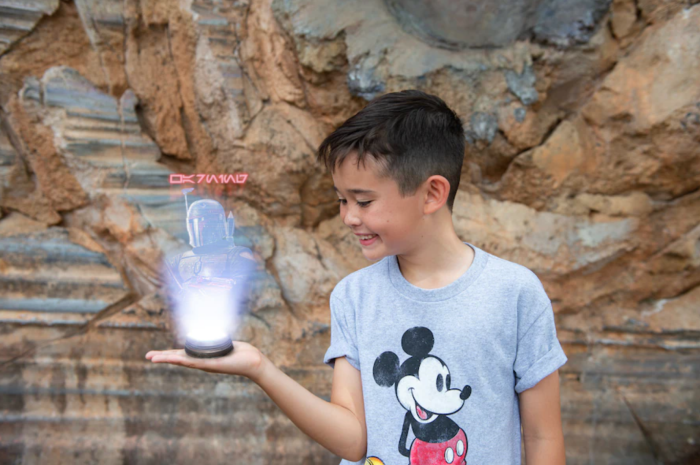 What about the padawans? Well, there's something for you too! Get to practicing on your lightsaber skills with this training droid Magic Shot. You may not see the droid when you take the photo, but trust the Force…it's there!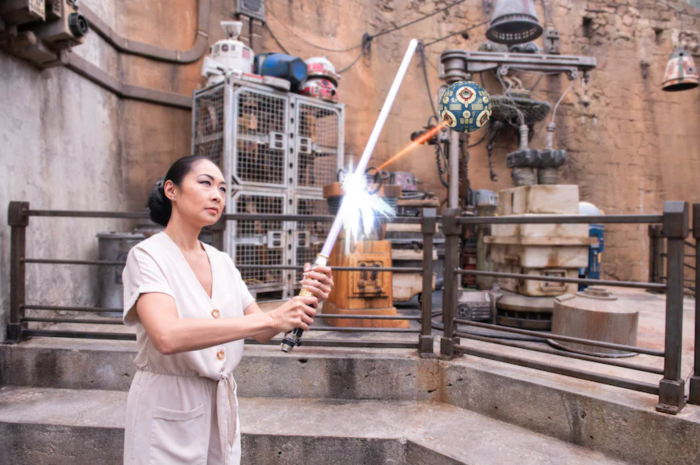 When the sun sets on Batuu, make sure to check out this dramatic new photo op where you can pose with a replica of Mace Windu's iconic purple lightsaber. That'll make for some pretty unique headshots!
And finally, if you head to the outer reaches of Black Spire Outpost, you may see Boba Fett's ship soaring overhead. If you're lucky enough, you might just capture it in your photo! 😉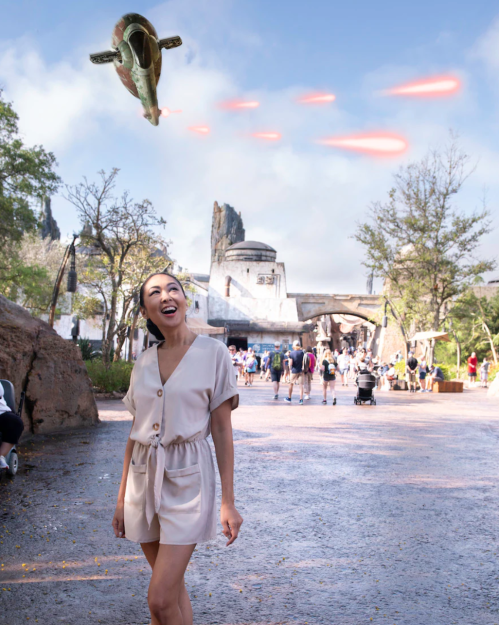 So those are the new photo ops you can snag in Galaxy's Edge! These four new pics will still be available after May the 4th ends, so don't worry if you can't make it tomorrow — you can add it to your list for your next trip.
And as an added bonus, those that are looking to take some awesome TikTok videos for May the 4th should check out the Star Wars text-to-speech voices in the app! Disney Parks shared a video of them in action, announcing their return from now until May 15th.
Stay tuned to AllEars for more news and updates from Disney World!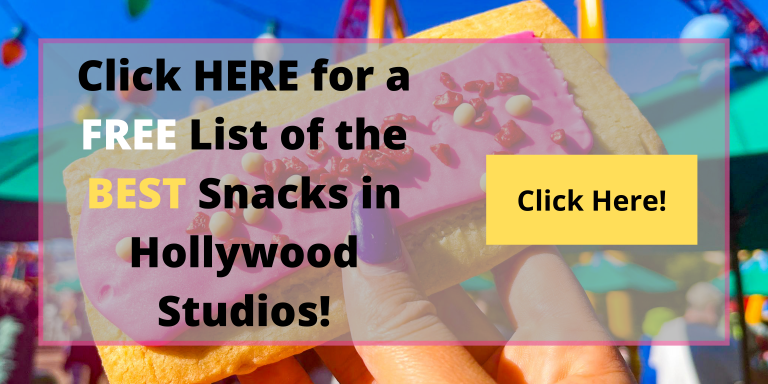 Which of these new photo ops is your favorite? Tell us in the comments!