Indiana Jones Epic Stunt Spectacular is the most recent entertainment show to return to Disney World!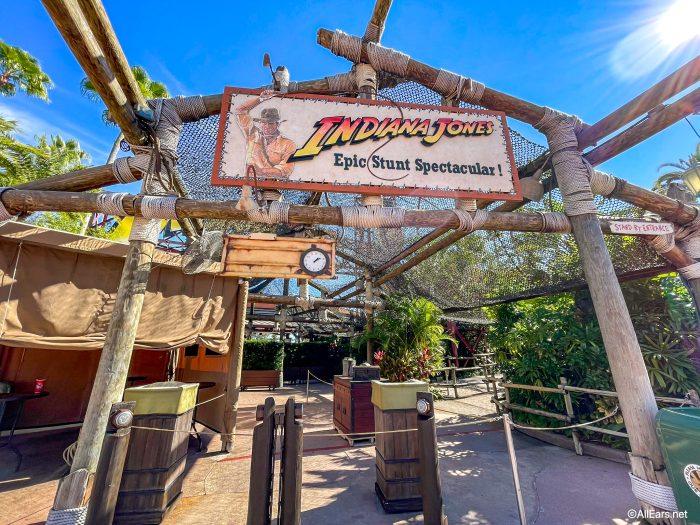 The show has been back in Disney's Hollywood Studios since December 19th, 2021 giving long-time fans the chance to reunite with all the behind-the-scenes action. And, while the schedule has remained pretty consistent since first reopening, the showtimes are set to change for the first time soon.
Currently, guests visiting Hollywood Studios can see Indiana Jones Epic Stunt Spectacular daily at 12PM, 1:15PM, 3:15PM, 4:45PM, and 6PM. However, this will be changing next month.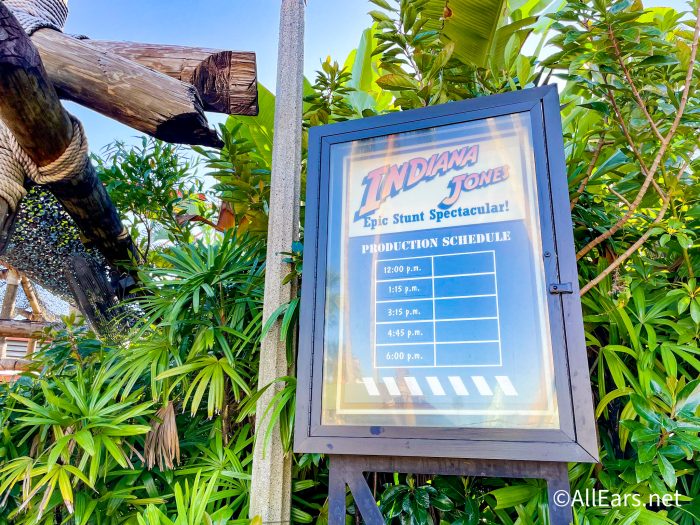 There are only three showtimes listed for February 18th, 2022 at 1:15PM, 3:15PM, and 4:30PM, but the schedule changes again the following day.
According to Disney's website, the showtimes will change to 10:45AM, 12PM, 1:15PM, 3:15PM, and 6:30PM beginning Saturday, February 19th, 2022.
UPDATE: Disney has since removed the 6:30PM showtime and replaced it with a 4:30PM show. So the current showtimes are 10:45AM, 12PM, 1:15PM, 3:15PM, and 4:30PM, as of March 28th, 2022.
So, if you're planning a visit to Disney World after mid-February, you'll want to keep this change in mind so that you can catch all the returning (and NEW) action! And, don't forget that all of Disney World's showtimes can also be found daily on the My Disney Experience app or in the showtimes guide that can be picked up at the front of the park.
And, be sure to stay tuned to AllEars for more of the latest Disney news and updates!
Click here to subscribe
Have you ever seen the Indiana Jones Epic Stunt Spectacular show? Let us know in the comments!