There are hundreds of restaurants in Disney World, and that's NOT an exaggeration!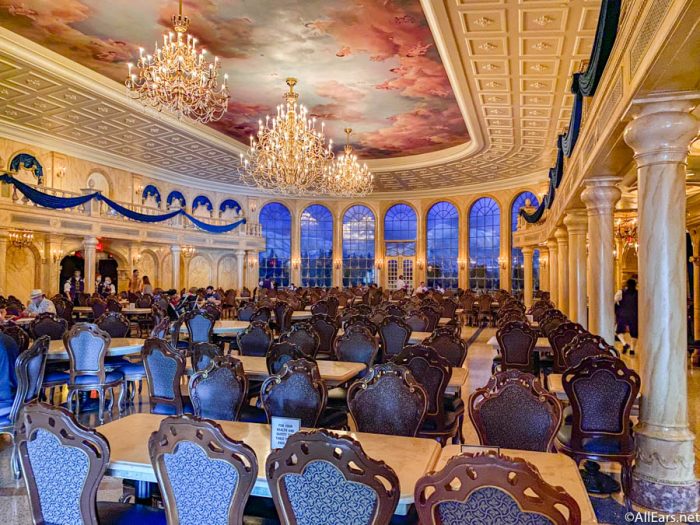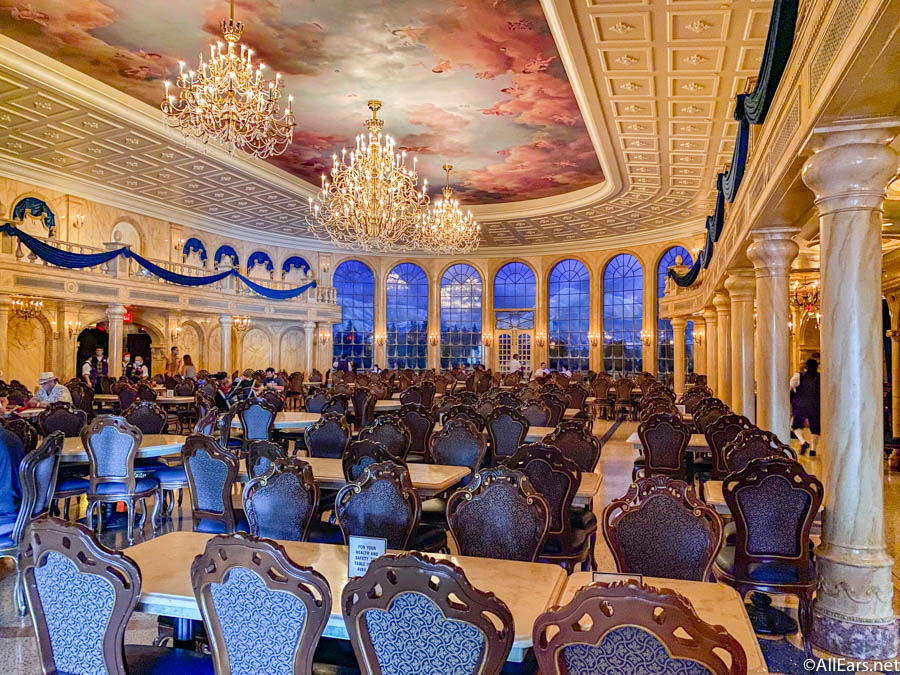 You've got spots to eat at all the hotels, in the parks, and in Disney Springs, and some of them are pretty knock-your-socks-off delicious. But what about the ones that aren't as good? We recently asked our readers on AllEars Facebook to tell us what the WORST table service restaurant in Disney World was, and they had some very controversial thoughts!
Hollywood & Vine
Let's kick things off with this character meal in Hollywood Studios. In the morning, you'll catch Disney Junior pals here, but in the afternoon/evening, it's Minnie Mouse and friends with a seasonal theme. The menu is pretty basic, with homestyle favorites, but the main complaint is that readers didn't think it was worth the price. There are some really great character meals in Disney World, but this one didn't live up to some people's expectations.
Sci-Fi Dine-In Theater Restaurant
Another one that was mentioned frequently was also at Hollywood Studios — Sci-Fi Dine-In Theater Restaurant. This spot has an incredibly cool atmosphere (it's like you're at the drive-in movies!) but the food has typically been known for being lackluster. It's a basic burger and fries type menu, and the prices are a bit high to justify that.
Tony's Town Square
Ask any Disney fan which restaurant is most hated, and Tony's Town Square will probably be named at some point in the conversation. People love to hate this place, so much so that we honestly feel bad for it. But if you're looking for Italian food in Magic Kingdom, there aren't many other options to choose from!
Coral Reef Restaurant
Many of the responses in our Facebook poll also included Coral Reef Restaurant at EPCOT. This spot gets dwarfed by the much more exciting restaurants of World Showcase, including top-tier options like Le Cellier. Also, it's pretty pricey for a seafood place, but that can probably be attributed to the view — you get to watch the aquarium at The Seas while you dine.
Chef Mickey's
And another character meal makes the list! This spot is perhaps one of the most famous character meals, but it's mostly known for its location and the fact that you can see all of the Fab 5 during your meal (Mickey, Minnie, Donald, Goofy, and Pluto). Our readers weren't too impressed with the food…or the price. Maybe try Topolino's Terrace instead?
San Angel Inn
Inside the pyramid of the Mexico pavilion, you'll find the sit-down restaurant San Angel Inn. It's pretty popular because of its location (you're inside the pyramid AND you can watch the Gran Fiesta Tour boats go by), but our readers had a few gripes. Some weren't impressed with the food, some thought it was too pricey, and others weren't a fan of the dark and packed-in atmosphere.
Cinderella's Royal Table
Even though it's one of the hardest places to get a reservation for in Disney World, we're not surprised that this spot made the list. It's certainly a bucket list item to eat inside Cinderella Castle, but with pared-down character interactions (you only see Cinderella from a distance) and the incredibly expensive price, this one might leave you feeling a little underwhelmed. In recent years, many Magic Kingdom guests have opted for Be Our Guest Restaurant instead.
'Ohana
And finally, for the one that DID shock us…'Ohana. This restaurant at Disney's Polynesian Village Resort has been a fan-favorite for years, with all-you-care-to-eat skillets and platters of Polynesian dishes, including the famous 'Ohana noodles. It's one of the most talked-about restaurants in Disney World, but for several of our readers, it sadly didn't live up to the hype. Oh well, more noodles and bread pudding for us!
Those are the top choices from our readers on the "Worst Table Service Restaurants in Disney World!" Stay tuned to AllEars for more Disney dining news and updates, and all the information you need to know for your next vacation.
Which restaurant do you like the MOST in Disney World? Tell us in the comments!