With over 200 restaurants at Walt Disney World, it can be hard to know which ones to run toward and which ones to run away from.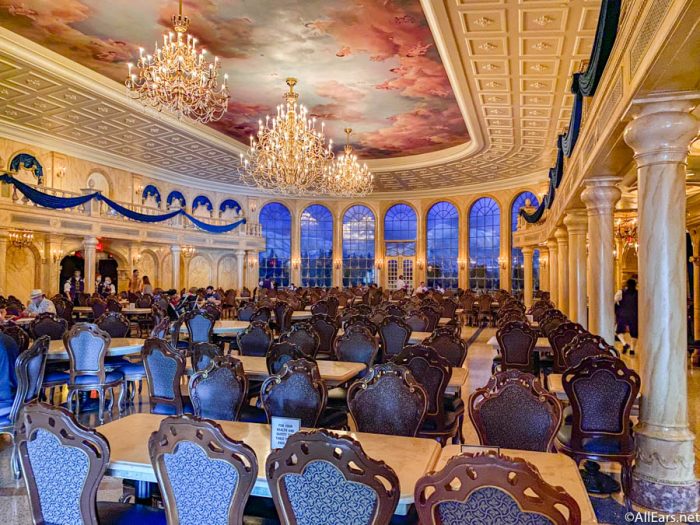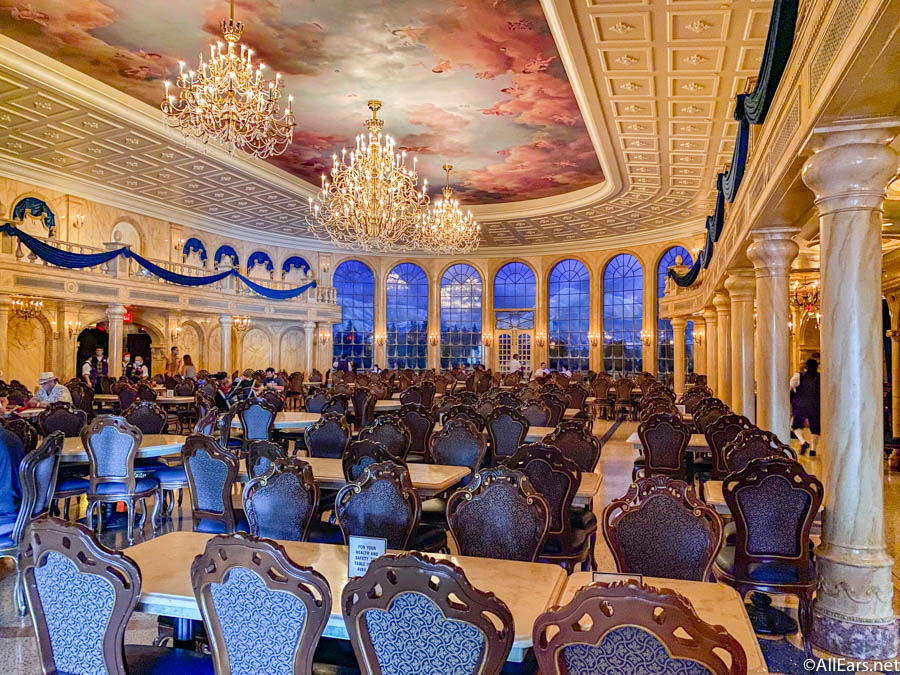 That's why we always keep you up to date with the best (and the worst) restaurants in the parks and resorts. Today we're taking a note from our readers and talking about the restaurants that AllEars readers say to avoid on your next trip and WHY.
Here's What AllEars Readers Have to Say about Walt Disney World's "Worst" Restaurants
Tony's Town Square
First up is Tony's Town Square which is one of the first restaurants that you'll spot when you enter Magic Kingdom. The Table Service restaurant is themed after the iconic spaghetti scene in Disney's Lady and the Tramp and, just like the movie, you'll be treated to an Italian-style meal here.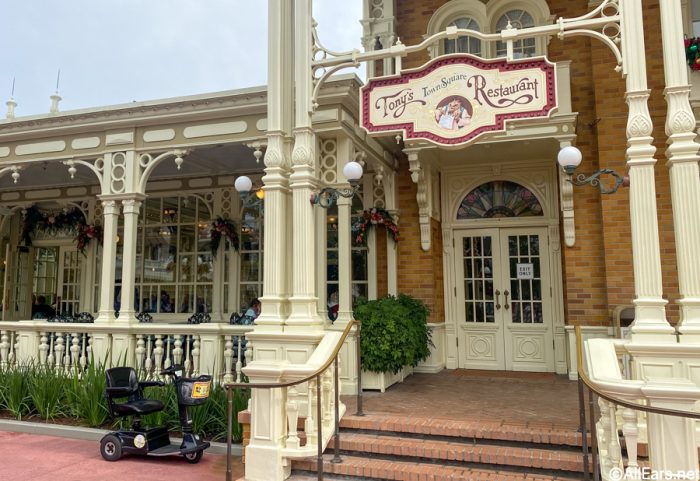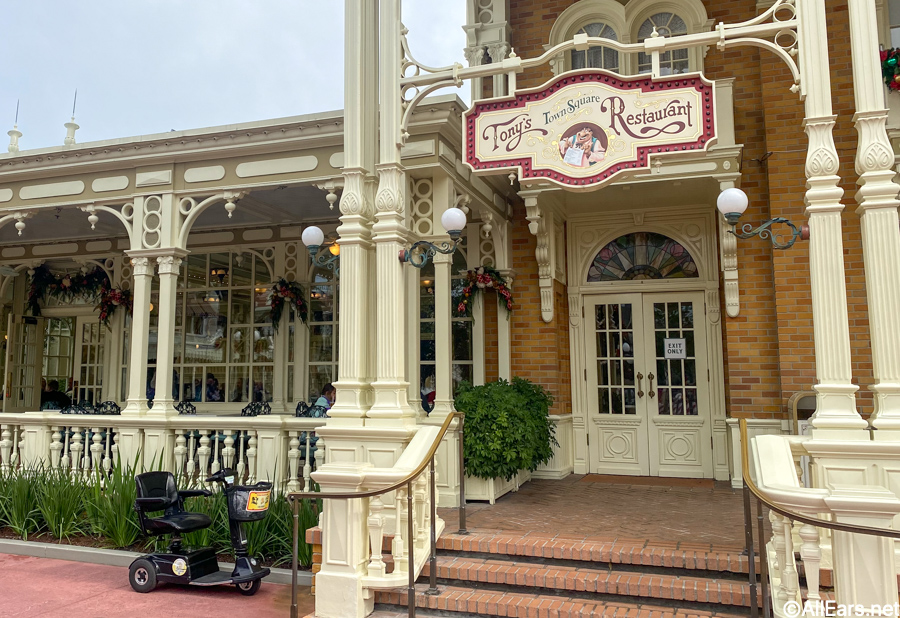 Our readers say: 
"The food was good but not worth the price."
"The food was the worst quality of bottled off the grocery shelf possible and served at a pace found at most quick serve spots."
"Unorganized service and long wait to be sat"
"We were a party of 7 and it felt as if we were squeezed in to a table for 4. We felt rushed from the moment we were seated."
The Diamond Horseshoe
Another restaurant in Magic Kingdom that has received poor reviews from our readers is The Diamond Horseshoe. The restaurant only opens seasonally, and when it is open you can stop in to try BBQ-style dishes served family-style at the table.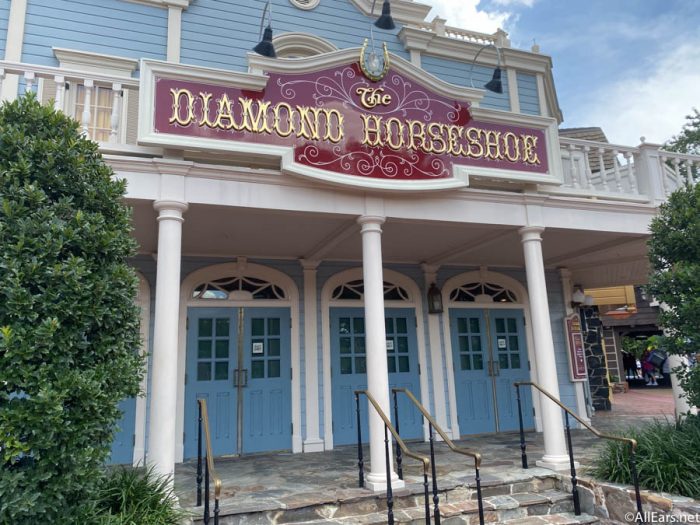 Our readers say: 
"The atmosphere is nostalgic and fun, making you feel as if you've been transported back to the early days of Walt Disney World."
"The food was great, however not the most unique menu Disney has to offer."
"Pretty pricey, especially for a family."
Minnie's Seasonal Dine at Hollywood & Vine
Over at Disney's Hollywood Studios, Hollywood & Vine is home to a few different character meals throughout the day and throughout the year. While Disney Junior characters can be found in the restaurant for breakfast, Minnie takes over for lunch and dinner with her pals (like Mickey, Goofy, and Donald) in the latest seasonal outfits.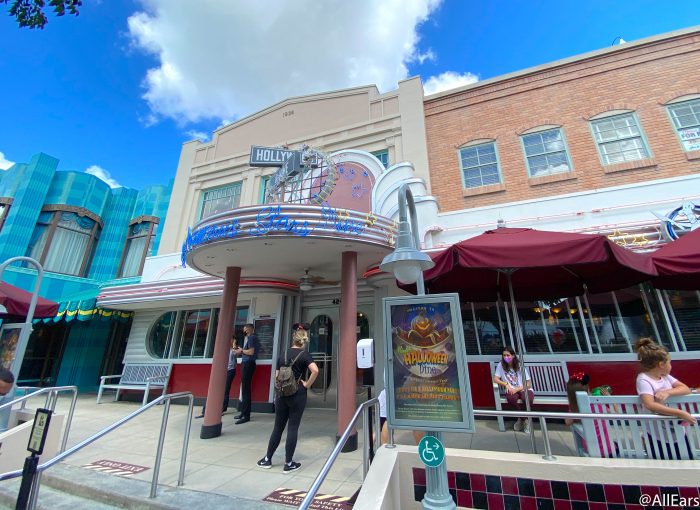 While the dining experience has received more positive comments since changing its menu when it reopened after the COVID-19 closures, there are still some reasons that our readers say you might want to avoid this spot.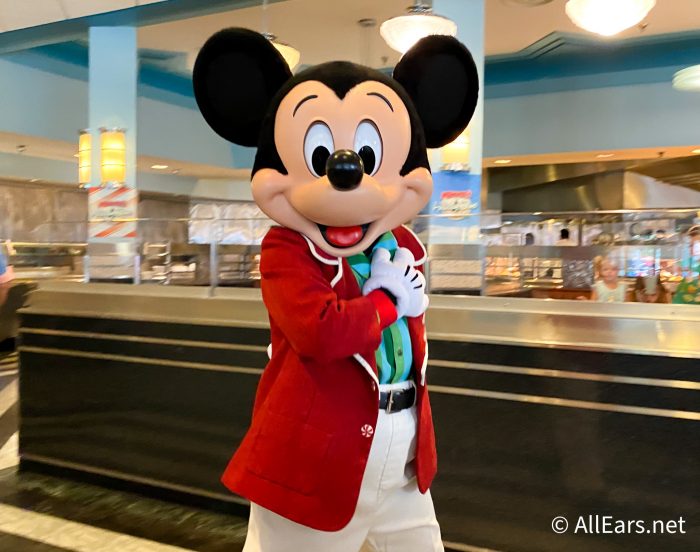 Our readers say: 
"Our service was so slow. Parties around us were seated after us and left before us"
"The character interaction was ok, but for better food and a better character experience, there are a lot of other choices out there."
"Character interaction was fair, we did feel a bit rushed to get our pictures taken so they could move on."
"We had dined at Hollywood & Vine on Oct 19 when it was still a buffet – it was okay, but not great."
Sci-Fi Dine-in Theatre
The Sci-Fi Dine-in Theater is another restaurant in Disney's Hollywood Studios that has received mixed reviews from our readers. The menu features an array of American-style dishes, and the theming of the restaurant is meant to make you feel like you've pulled into a drive-in theater in the 50s. The tables are actually "cars" and everyone faces the screen at the front of the room while vintage sci-fi movie clips and commercials play on the big screen.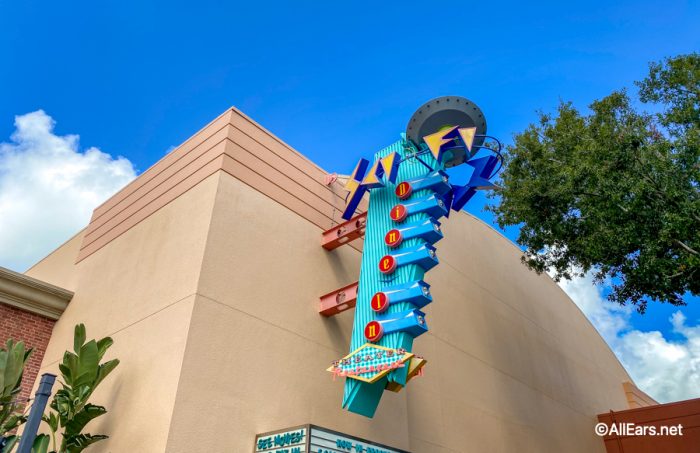 Our readers say: 
"The food was very mediocre, greasy & overpriced"
"Its VERY "Disney" in the way you experience it."
"Bad service and food. It remains overly busy."
"We did not enjoy some of the shows that were playing on the screen while we were there. It was scary."
Tutto Gusto Wine Cellar
At EPCOT, guests hoping to enjoy a meal in the Italy Pavilion might find themselves at Tutto Gusto Wine Cellar. Reservations aren't normally needed to be able to dine here (though it is a bit more like a lounge rather than a restaurant) and the menu features small Italian-style bites and wide selection of drinks (including LOTS of wines).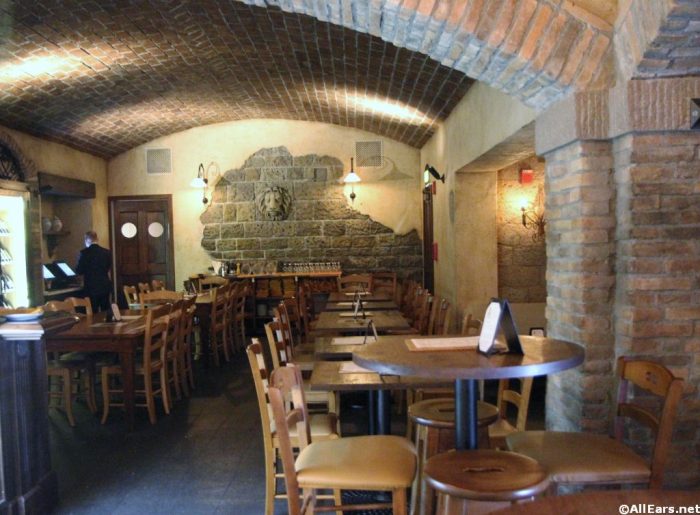 Our readers say: 
"No reservations so if it happens to get busy the wait staff get overwhelmed and service quality drops below what's acceptable."
"Wines are wonderful but can be pricey."
"Can be loud and hard to hear your server."
Coral Reef Restaurant
If you're looking for a one-of-a-kind dining experience in Disney World, there's only one place that you can go to enjoy your meal inside of an aquarium — Coral Reef! Located at EPCOT in the Seas with Nemo & Friends pavilion, this restaurant is primarily a seafood restaurant (though there are some other dishes to choose from) and features giant aquarium walls with an impressive view of Disney's Seas life.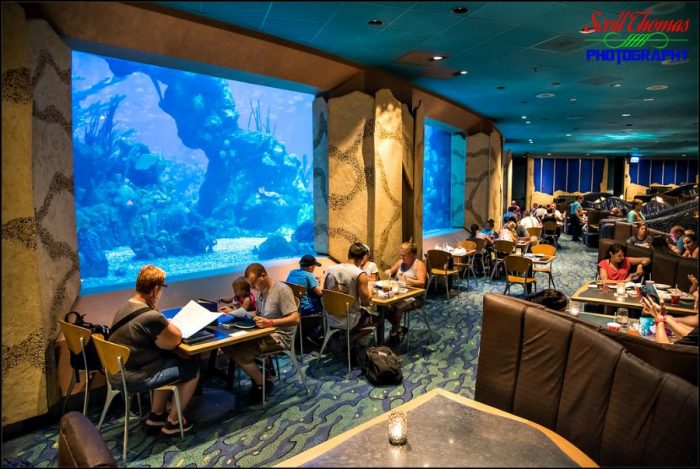 Our readers say: 
"In my opinion, you dine here for the atmosphere and not the food."
"Even though it's obviously a seafood restaurant, there weren't many other non fish options especially for the kids."
"If you were not sitting next to the fish tank, it is very lack luster."
Rainforest Cafe
Lastly is Rainforest Cafe which has two Disney World locations: just outside the entrance to Disney's Animal Kingdom AND in Disney Springs' Marketplace. If you're familiar with the chain restaurant, then you likely will know what to expect here. It is themed to make you feel as if you're stepping inside an actual rainforest complete with rain showers (though you don't actually get wet) and animatronic animals. When it comes to the menu, you'll find a wide selection of sandwiches, wraps, burgers, and more.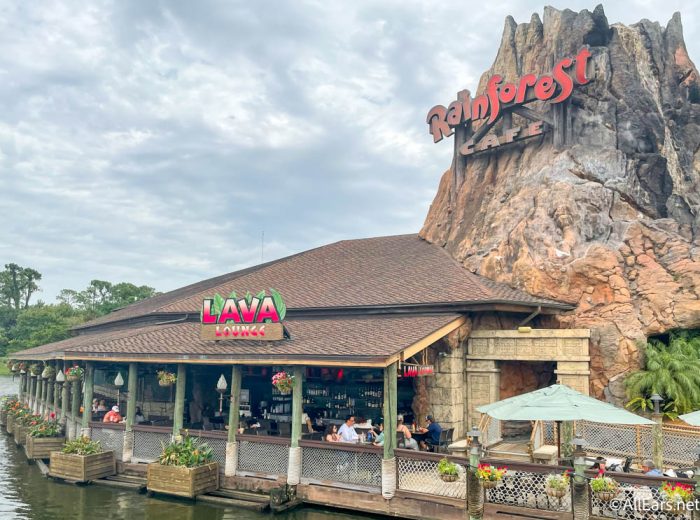 Our readers say: 
"Way too overpriced for what you get and the food isn't great to begin with."
"Takes forever to be seated. Reservations times mean nothing because the restaurant doesn't seat you in time."
"My kids really liked the animals, but the novelty wears off for them when the loud thunderstorms happen."
There you have it: the WORST Disney World restaurants according to our readers. If you want to see what eating at some of these locations is like, you can follow along with us in our video below!
Join the AllEars.net Newsletter to stay on top of ALL the breaking Disney News! You'll also get access to AllEars tips, reviews, trivia, and MORE! Click here to Subscribe!

What Disney World restaurant would you never eat at again? Let us know in the comments!