While you can travel around the World Showcase for a full look at all the pavilions in EPCOT, the Canada Pavilion has a special opportunity for guests.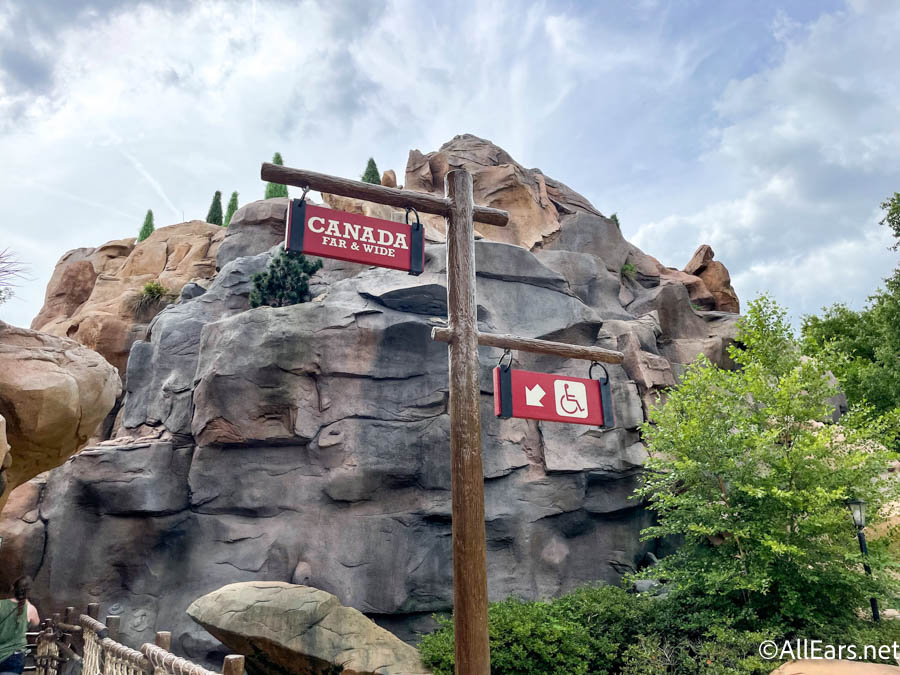 The theater is home to Canada Far and Wide, which is a short show hosted by Catherine O' Hara and Eugene Levy. But, guests haven't been able to catch it for a little while now, as it has been closed this summer to serve as a temporary location for the Appleseed Orchard booth during EPCOT's Food & Wine Festival. And, with the festival ending on November 20th, we now have an idea of when guests can enjoy Canada Far and Wide once again!
Disney World's website now shows that Canada Far and Wide in Circle-Vision 360 is scheduled to reopen on November 21st from 11 AM until 9:45 PM.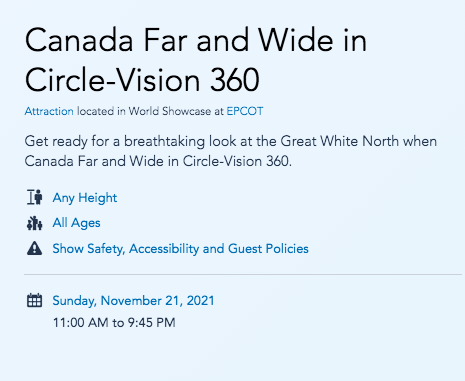 The show itself lasts about 12-minutes and plays continuously throughout the day. So, you likely won't experience much of a wait time when you stop by to watch once it's back!
Of course, we'll continue to keep you up-to-date on any changes the show may have undergone during its closure. And, you can stay tuned with All Ears for the latest Disney entertainment and news!
What's your favorite pavilion to visit in EPCOT? Let us know in the comments below!