We're only a few short weeks away from the official start of Disney World's 50th anniversary celebrations on October 1st!
And, the parks have wasted NO time preparing for Disney World's makeover for the event from the entrance signs to golden character statues. Recently, even the transportation has seen a magical update as the Disney Buses and Disney Skyliner Gondolas have both received 50th anniversary wraps.
And, now the Monorail system is joining the list of special transportation, as Disney World has debuted the 50th Anniversary Monorail Wrap! While we were waiting to enter Magic Kingdom this morning, we spotted the Monorail pulling into the station with the same wrap that we've seen previously on the buses and Disney Skyliner.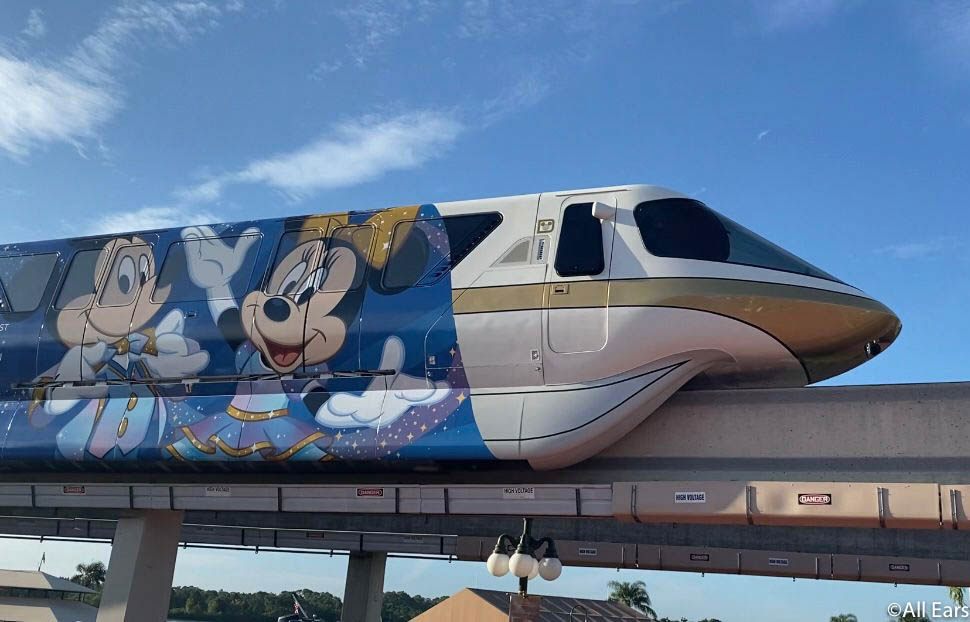 Monorail Gold now features the image of Mickey and Minnie dressed in their EARidescent best…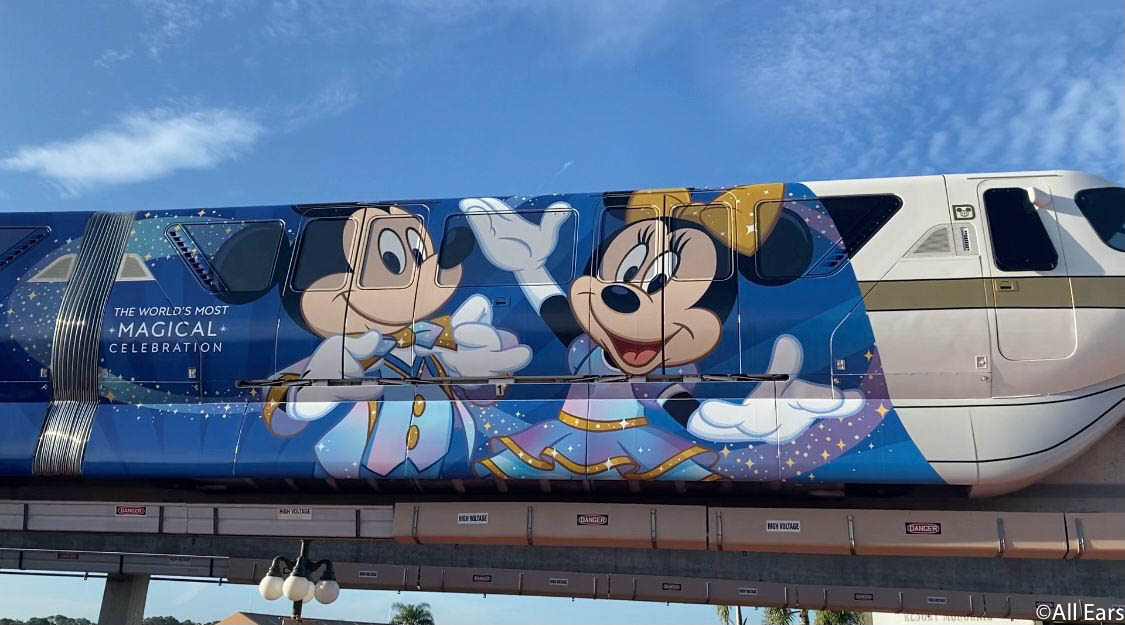 …Chip 'N Dale ready to get the party started…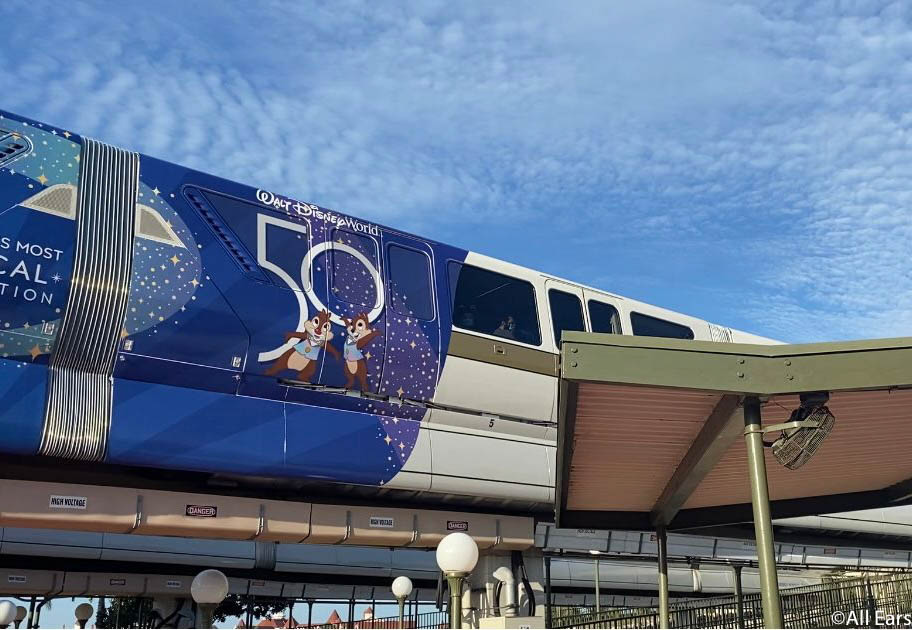 …and the 50th anniversary logo paired with "the world's most magical celebration" tag!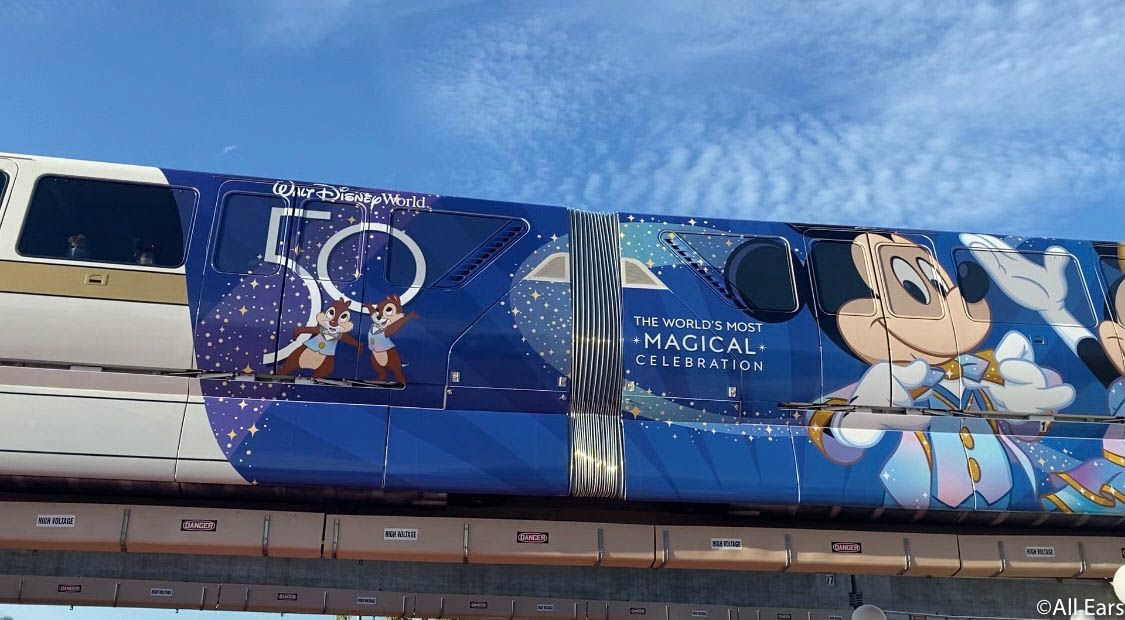 The 50th anniversary is coming FAST, so stay tuned with AllEars for the latest Disney entertainment and news!
Will you be going to Disney World during the 50th anniversary? Let us know in the comments below!