When you're visiting Walt Disney World, there's almost always a construction project going on somewhere. And throughout time, Disney World Resort hotels have changed a lot!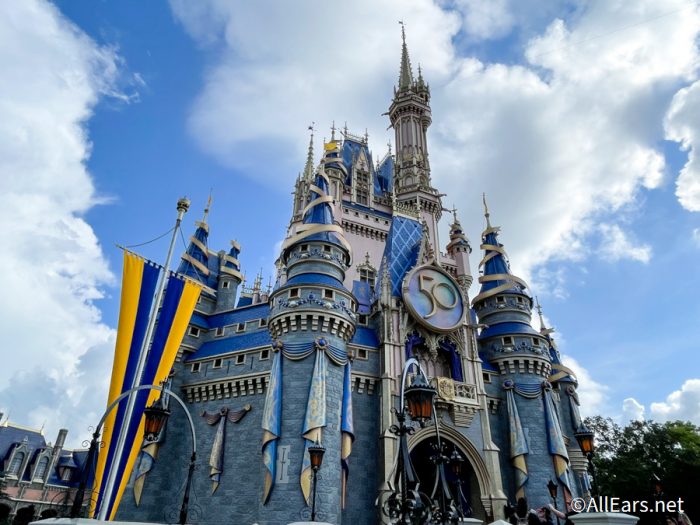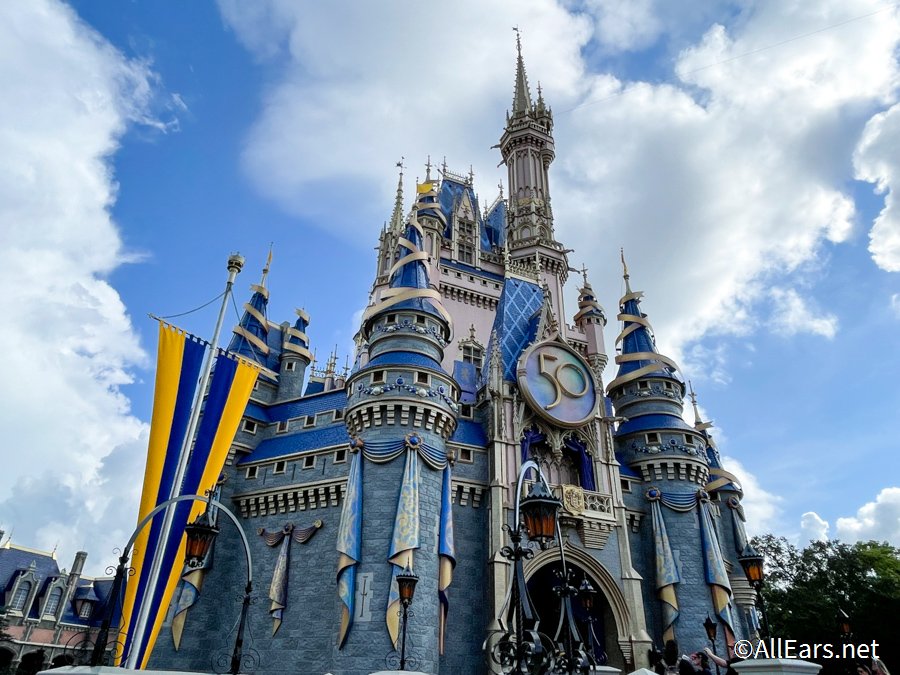 We've seen as Disney hotels have gotten refurbishments (and even some major retheming), which has left many Disney fans wondering if there is anything original left in Disney World. And if you haven't been keeping up with all the changes, we're covering them all here!
These Disney World Resorts have changed a lot
since their opening days!
Disney's Pop Century Resort
We're starting off with the refurbishments over at Disney's Pop Century Resort! This hotel was one of the first Value Resort to get a massive makeover back in 2018, and it made this spot a popular place to stay for Disney-goers.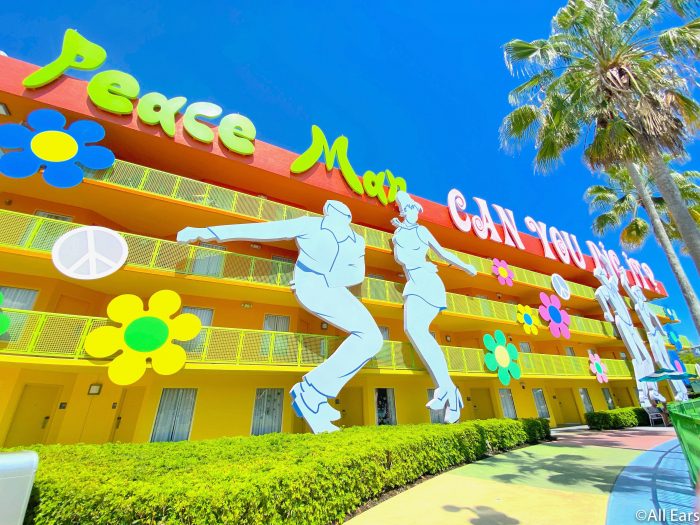 All of the guest rooms were completely redone to include a queen bed and desk…
…that doubles as a murphy bed…
…new furniture and a coffee station with shelving and a mini-fridge…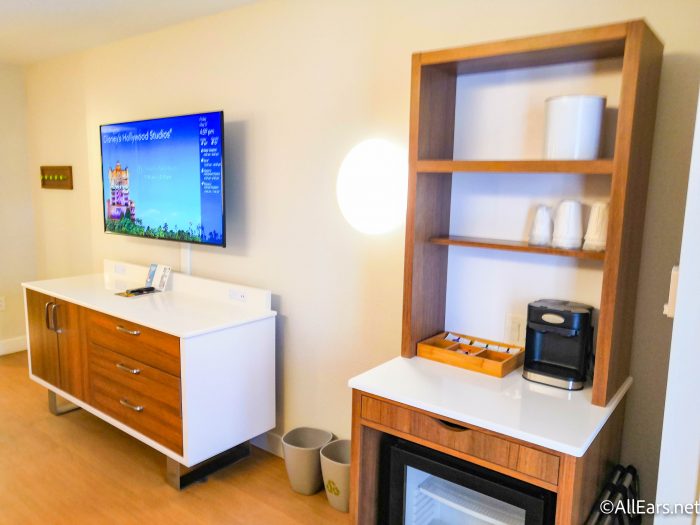 …plus extra storage space under the bed and in the bathroom and a sliding glass door in the shower.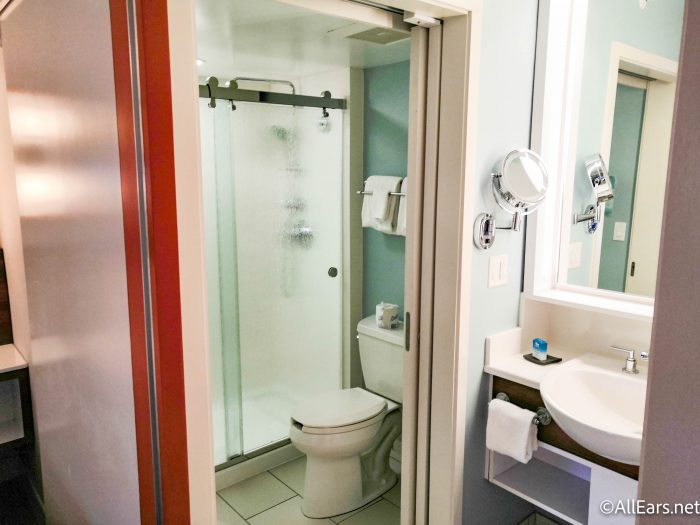 So, the rooms themselves were heavily altered, but this was one refurbishment that Disney fans (mostly) weren't complaining about!
Disney's All-Star Resorts
Shortly after Disney's Pop Century Resort got an update, Disney's All-Star Movies Resort (another Value Resort) got a very similar look! The refurbished rooms opened in 2018 and feature the same layout with a queen bed and murphy bed (that is also a small table)…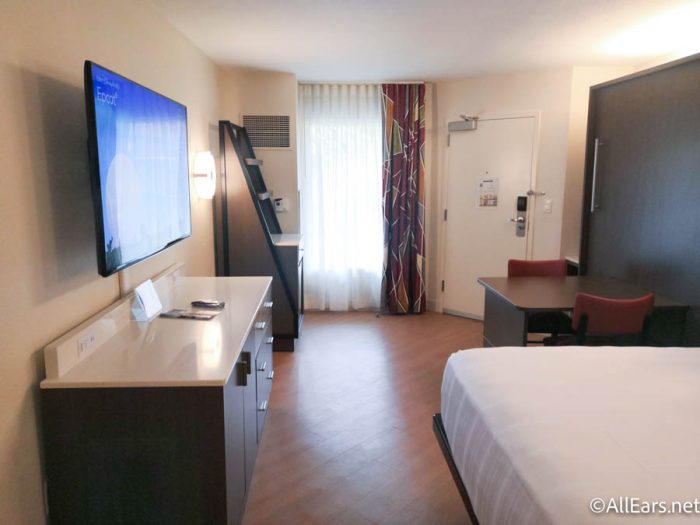 …though the theming is a little different because it is a different resort after all!
In the rooms, you'll find the same features like a coffee maker, wood-grain laminate flooring instead of carpeting, a mini-fridge, extra storage space, and an updated bathroom.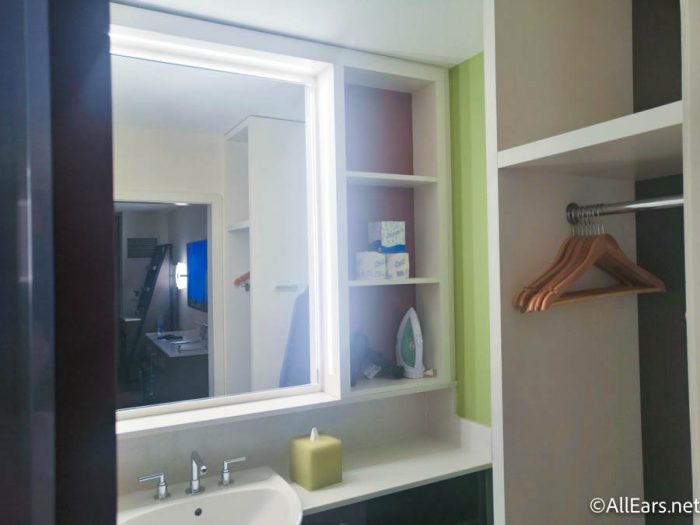 Disney's All-Star Movies isn't the only resort getting the new look; Disney's All-Star Music has been under refurbishment and is set to reopen on September 16th (likely with the updated rooms), and Disney's All-Star Sports will receive a refurbishment next.
Disney's Caribbean Beach Resort
But Disney doesn't always makeover an entire resort when they're making changes. For example, only a portion of Disney's Caribbean Beach Resort was redone, as Disney rethemed select rooms to be inspired by the Pirates of the Caribbean!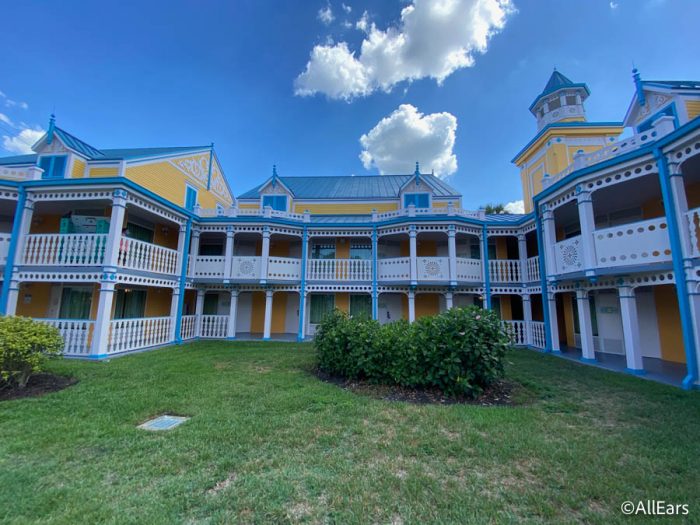 Known as the Pirate Rooms, these come with the standard double beds, but what makes them unique is that they're designed to look like you've stepped right into the middle of a treasure hunt! The beds are made to look like they're a pirate ship…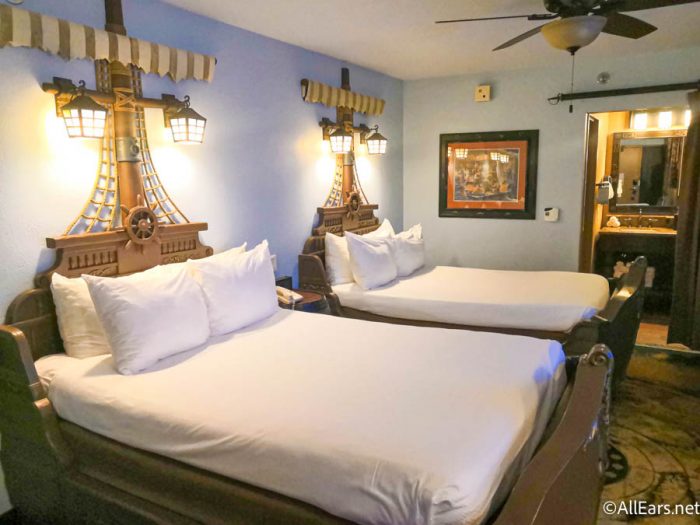 …and the furniture looks like crates, trunks, and barrels instead of dressers and cabinets.
Of course, the rooms do still come with a coffee maker and mini-fridge, but you'll have to search for them because they're hidden in the details!
Disney's Port Orleans Resort — Riverside
A portion of Disney's Port Orleans Resort — Riverside also received a major update back in 2011! A selection of rooms was rethemed to be Royal Guest Rooms with the idea that Princess Tiana from Disney's Princess and the Frog invited her princess friends on vacation and they brought along some of their most treasured items.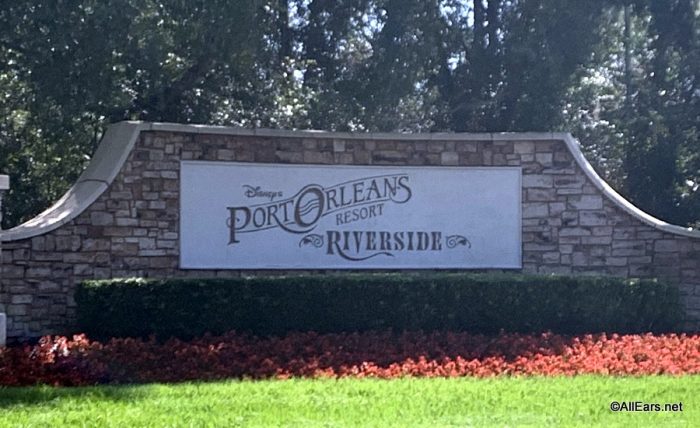 You'll find princess details like portraits, icons, and even a headboard that has fireworks when you're staying here.
And though these rooms have a completely different look, you'll still find the standard features like two beds, a mini-fridge, and a coffee maker.
Disney's Polynesian Village Resort
Disney's Value and Moderate Resorts aren't the only hotels getting updated anymore — there are also some BIG changes that have already debuted (or are coming to) the Disney Deluxe Resorts!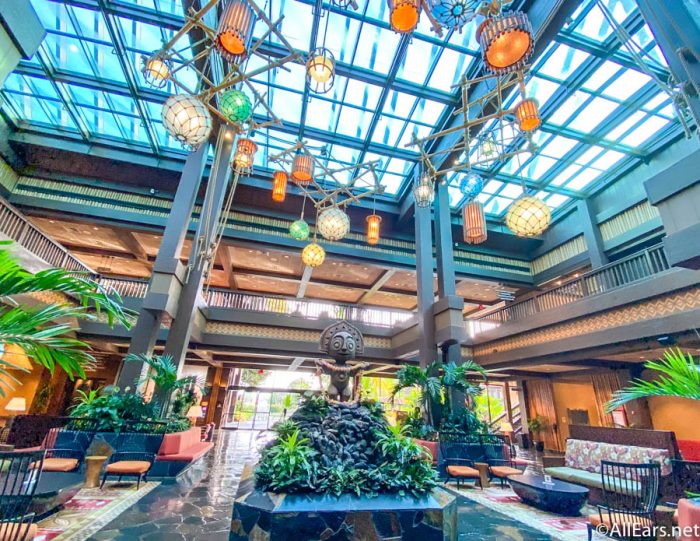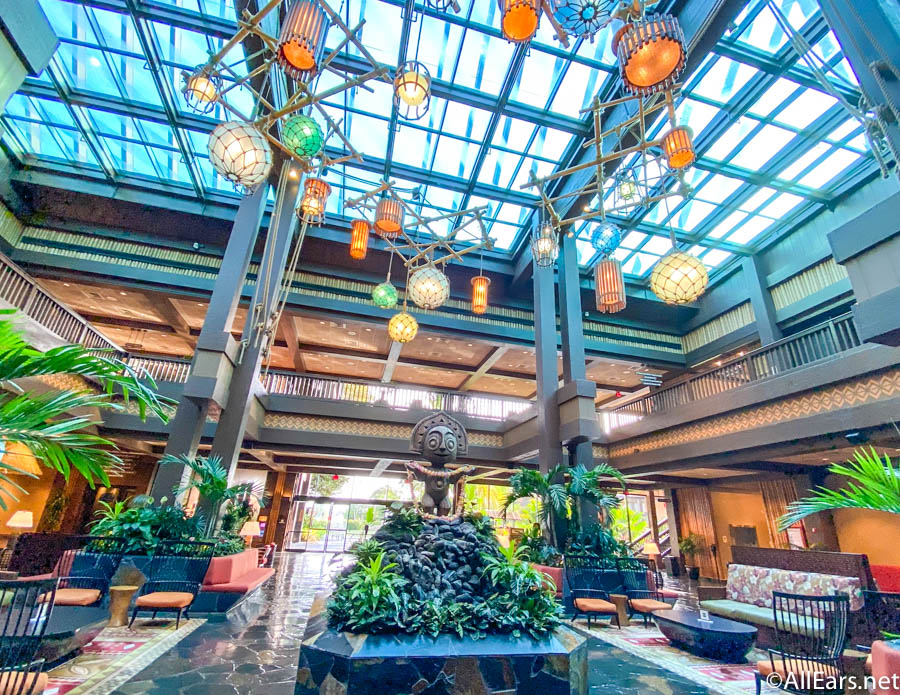 We'll start off with Disney's Polynesian Village Resort, which recently reopened with brand new Moana-themed rooms in every guest room! The rooms have been completely overhauled with a Pacific Ocean-inspired color palette including flooring and textures…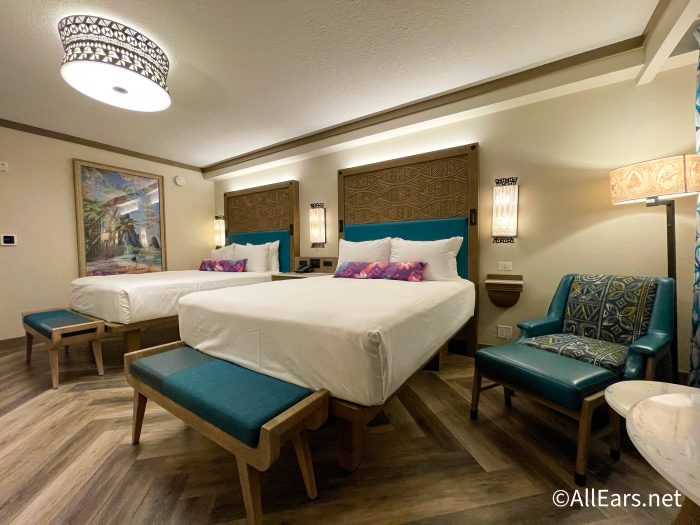 …AND wallpaper and furniture.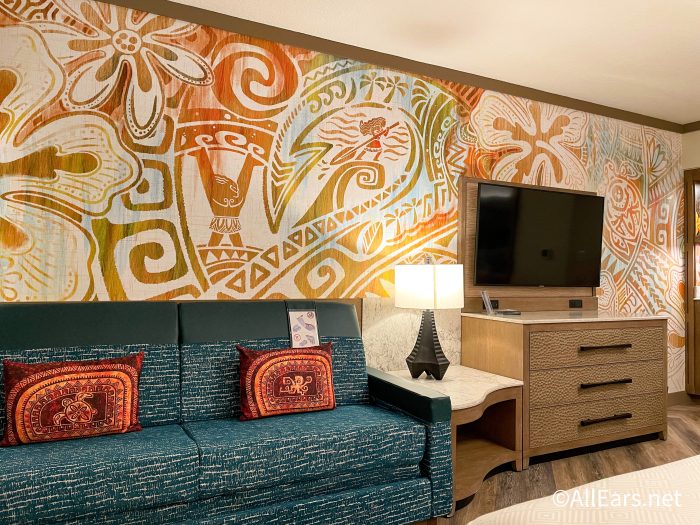 Previously, the rooms did have an island theme to them, but now you'll find some well-known Disney characters from the movie including Hei Hei at the coffee bar…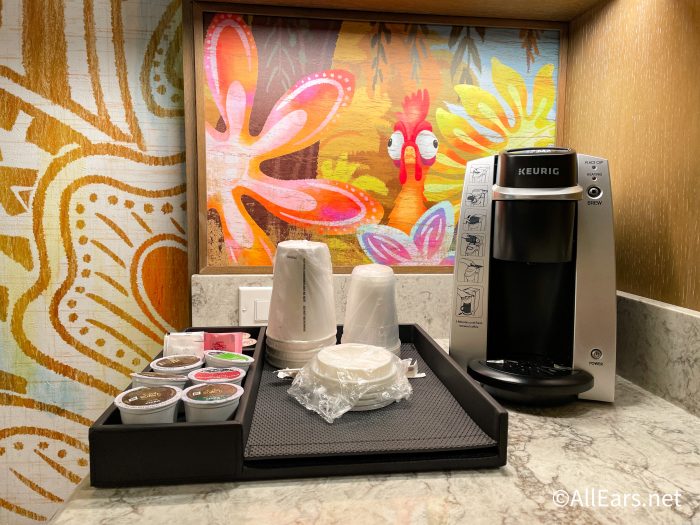 …Maui in the light fixtures…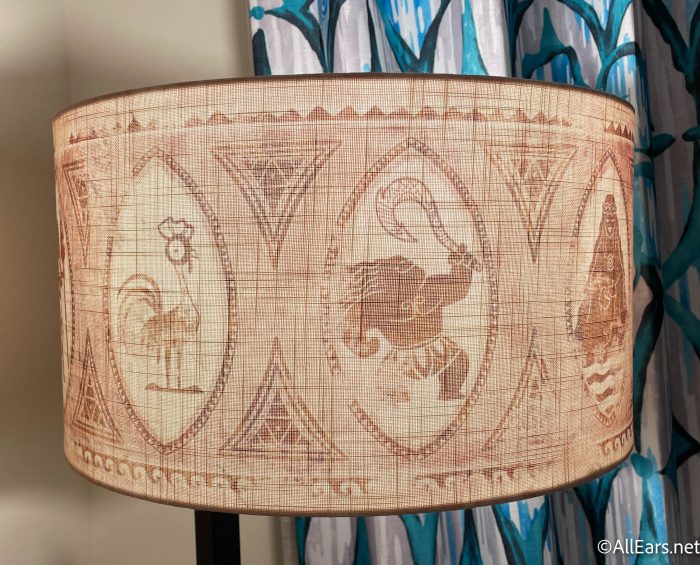 …and more!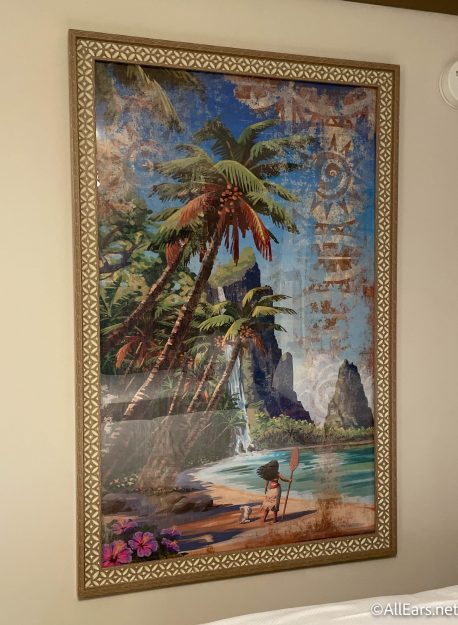 And the rooms aren't the only spaces at the hotel getting a Disney movie-inspired update — both the main entrance and monorail station are currently undergoing refurbishment and will reopen with similar color patterns and styles.
Disney's Contemporary Resort
Over at Disney's Contemporary Resort, Disney is also working to give the hotel its first major refurbishment since it opened in 1971. And for the first time, the modern rooms are transforming to be themed after the Pixar movie The Incredibles.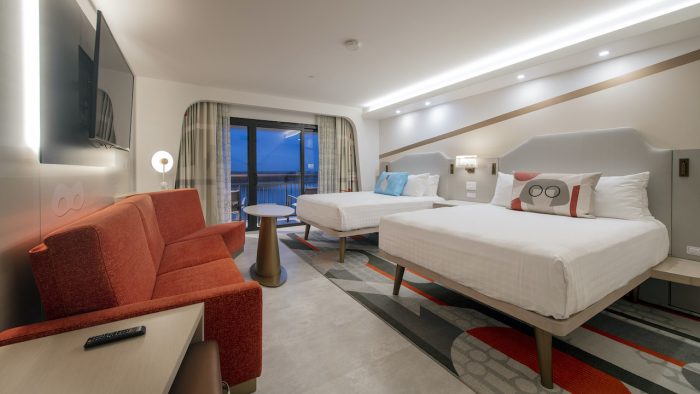 Similar to other hotel refurbishments, the rooms will be completely overhauled with new furniture, a new color palette, and details from the movie! You'll find some outfits from the Incredibles family hanging in the closet…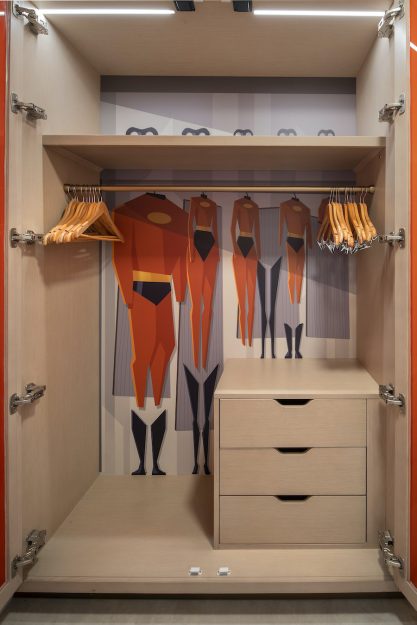 …and some other things "stowed away" inside the drawers.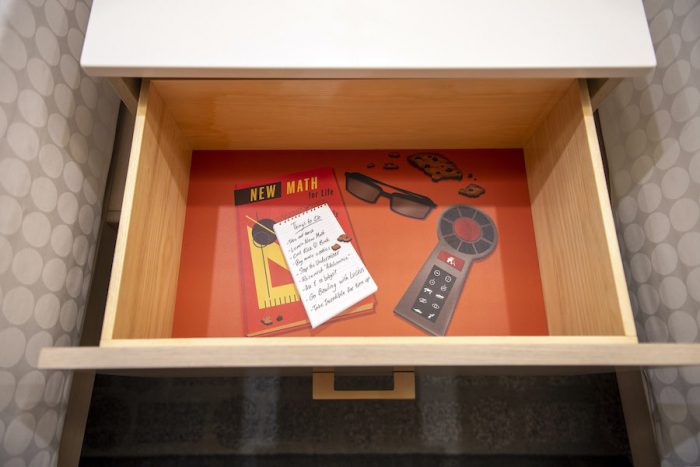 Plus, even the bathrooms are getting redone with details from the movie.
Once complete, it will be hard to remember what the rooms used to look like!
Disney's Saratoga Springs Resort & Spa
Lastly, many updates are currently in progress over at one of Disney's oldest Vacation Club properties — Disney's Saratoga Springs Resort & Spa. Currently, the resort's entrance and lobby area are receiving updates in three phases…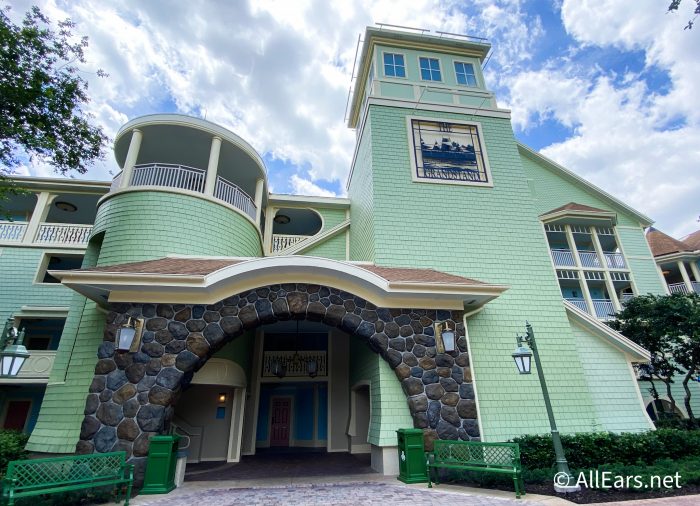 …and a portion of the rooms are currently closed as Disney adds new furniture, flooring, appliances, a pull-down murphy bed, and more.
There really aren't many Disney World Resorts that still look entirely the same as they did on opening day, but as Walt Disney would say, "Disneyland [well, the resorts of Disney World, in this case] will never be completed. It will continue to grow as long as there is imagination left in the world."
Join the AllEars.net Newsletter to stay on top of ALL the breaking Disney News! You'll also get access to AllEars tips, reviews, trivia, and MORE! Click here to Subscribe!

What do you think about these Disney World Resort updates? Let us know in the comments!