There are a lot of places to eat at Magic Kingdom. You can eat inside Beast's Castle or dine like royalty inside Cinderella Castle.
But, many of these reservations can be really hard to get. So, instead of deciding between restaurants, we propose that you snack instead — here's why!
Here's Why You Should SKIP the Restaurants and SNACK at Magic Kingdom Instead!
The Snacks are HUGE
One of the first things that you should know about snacking in Magic Kingdom is that some of the portion sizes are GIANT. In fact, they can be so big that we often recommend that you eat them as a full meal to save some money for… well…more snacks!
Some of the places that you can find huge (and delicious) options are Gaston's Tavern in Fantasyland, which has a Warm Cinnamon Roll that is overflowing with icing and barely fits on the plate.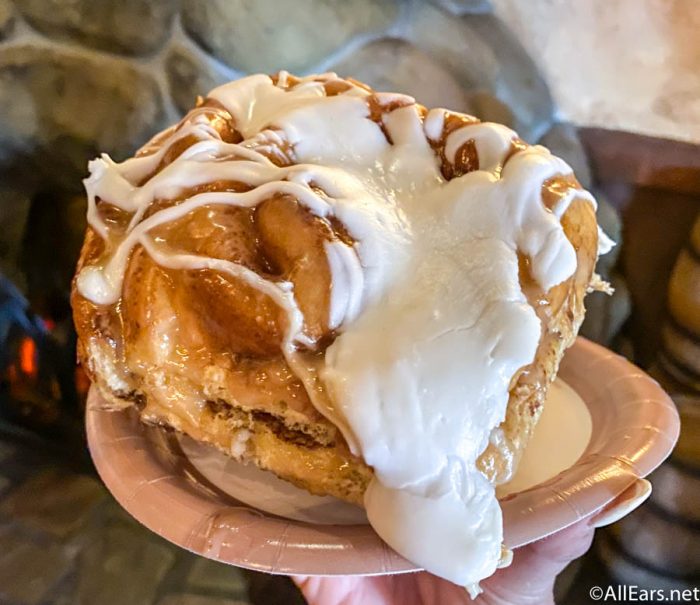 Over at Sleepy Hollow in Liberty Square, you can find a Fresh Fruit Waffle Sandwich that is served with strawberries, bananas, blueberries, and chocolate hazelnut spread.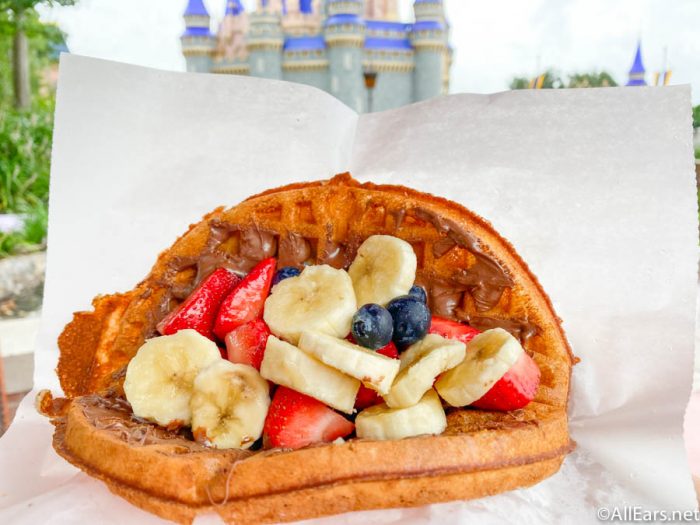 And, of course, there's the classic Mickey Pretzel with (or without) cheese that is the epitome of snacking in Disney World.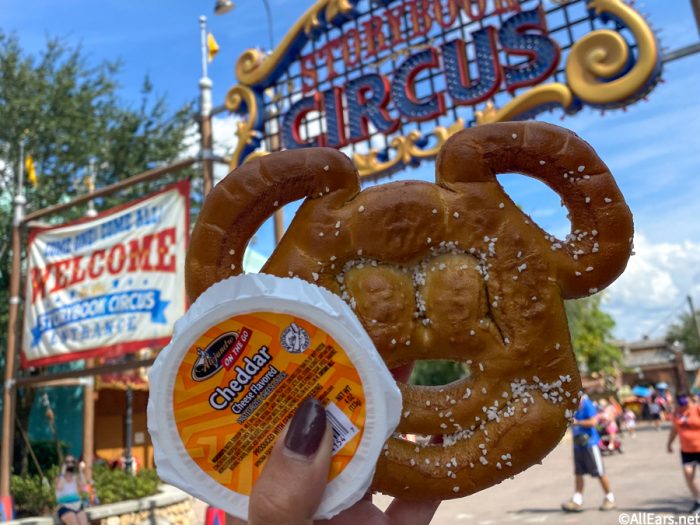 Oh, and we can't forget about the popular Jumbo Turkey Leg from Liberty Square Market (and now Sleepy Hollow) that is so big that it's even in the name.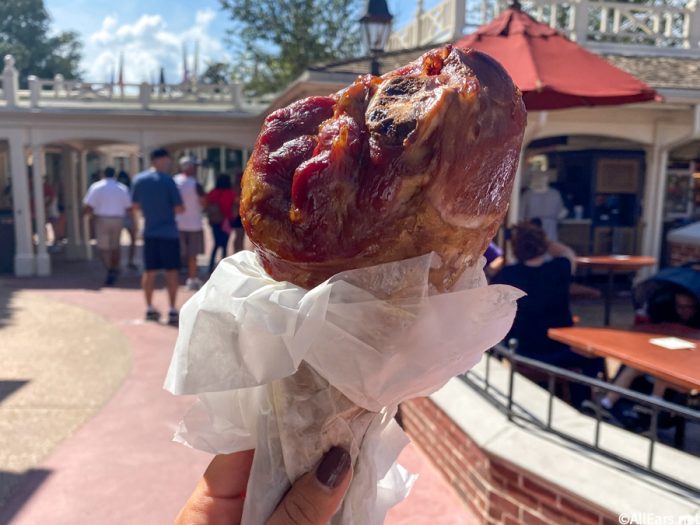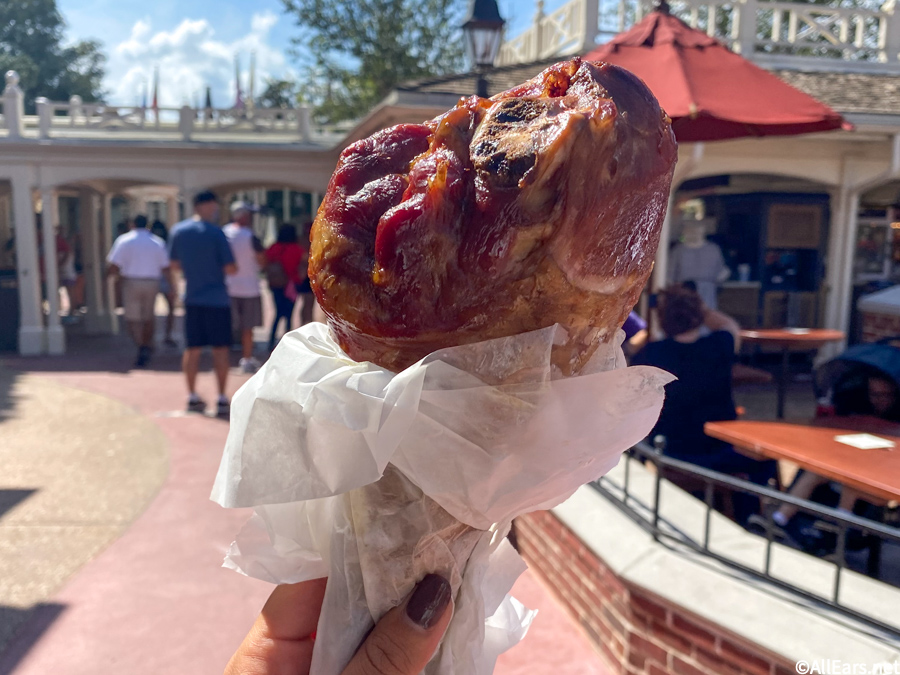 Plus, if that's not enough places to look for some oversized snacks that can pass as your meal, Friar's Nook usually serves up some sort of loaded tater tots concoction. Depending on the time of year you can find things like the Loaded Buffalo Chicken Tots, Sausage and Gravy Tots, and more.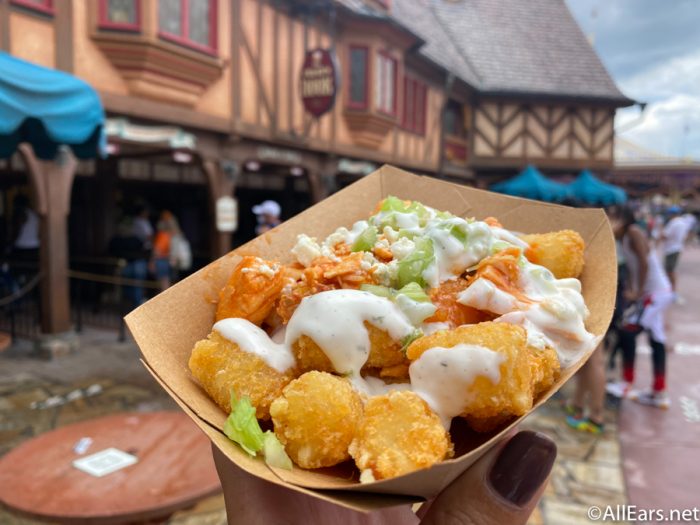 With snacks this size, you can save time (and money) by skipping a full meal and snacking your way around Magic Kingdom instead.
Some of the BEST Foods Are Snacks
When Disney is introducing new (and old favorites) into the parks, some of the best ones end up in snack kiosks at Magic Kingdom instead of in the Quick Service restaurants, so you can be missing out on some of the best eats and drinks in the park if you're skipping the more snack-friendly dining locations.
If you've been following us for a while now, you'll know that one of our favorite (and many other Disney fan's favorite) snacks is Dole Whip, and there's only one spot to get it in the park — Aloha Isle.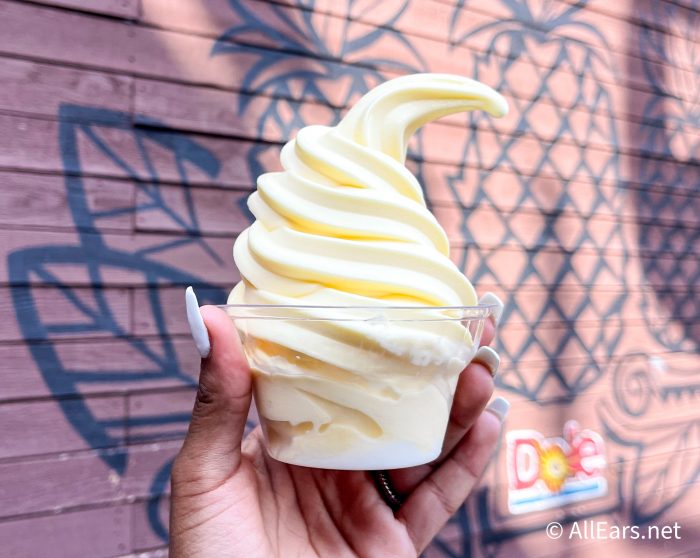 Another well-known snack in Magic Kingdom is the Spring Rolls that Disney serves up at the Spring Roll Cart in Adventureland. Inside of the rolls is your choice of pepperoni flavor, cheeseburger, or buffalo chicken and these are a must-try snack if you don't mind paying the high price of $9.50 for two.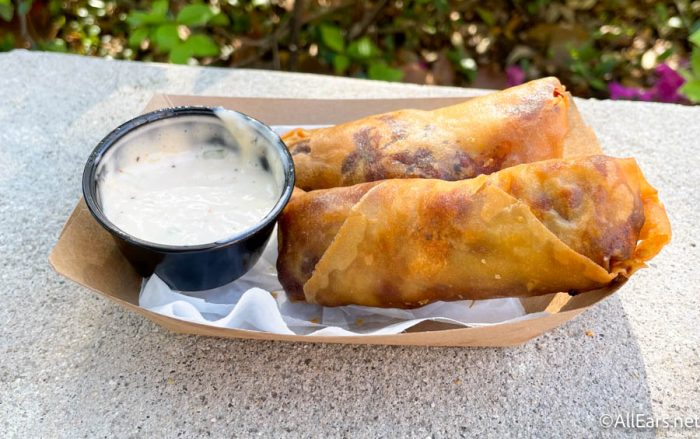 If you're looking for a mix of salty and sweet, the Cream Cheese Pretzel from The Lunching Pad is another popular Disney snack that's worth a try.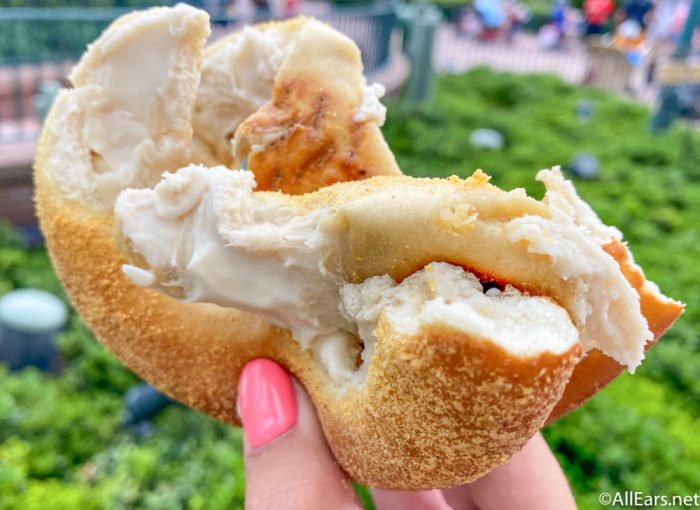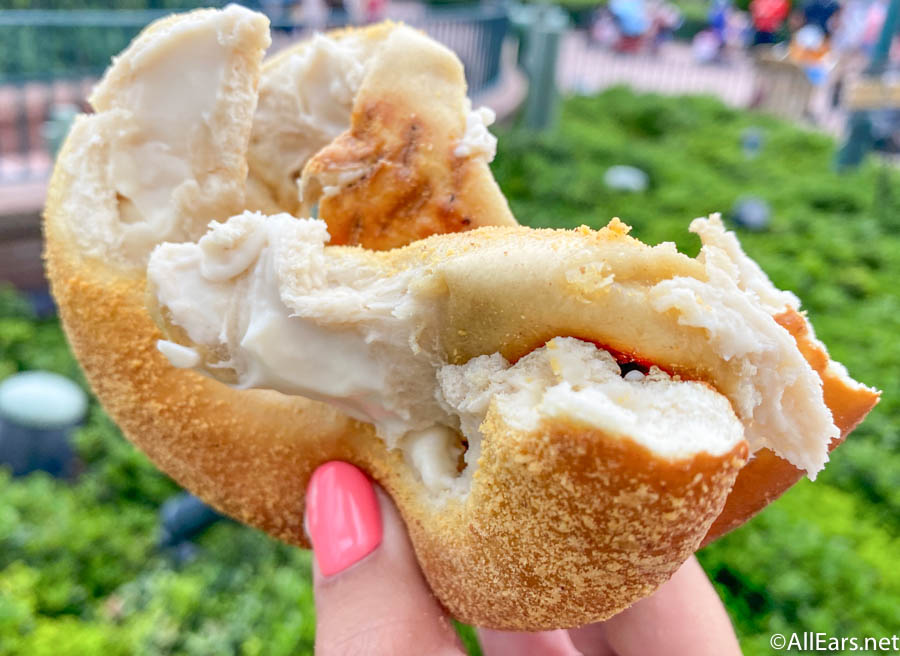 Disney also started introducing Character Cones a few years back, so depending on the time of the year, you can find flavored ice cream cones that are inspired by some of your favorite Disney characters. For example, there was the Lost Princess Cone from Storybook Treats that was inspired by Rapunzel with lemon soft-serve (aka Dole Whip), a purple cone, and edible flowers.
And, Disney has also served up Character Cones at Aloha Isle (where they had a Hei Hei Cone from Disney's Moana and Auntie Gravity's Galactic (where you could find the "Adventure Is Out There" Cone from Pixar's Up!).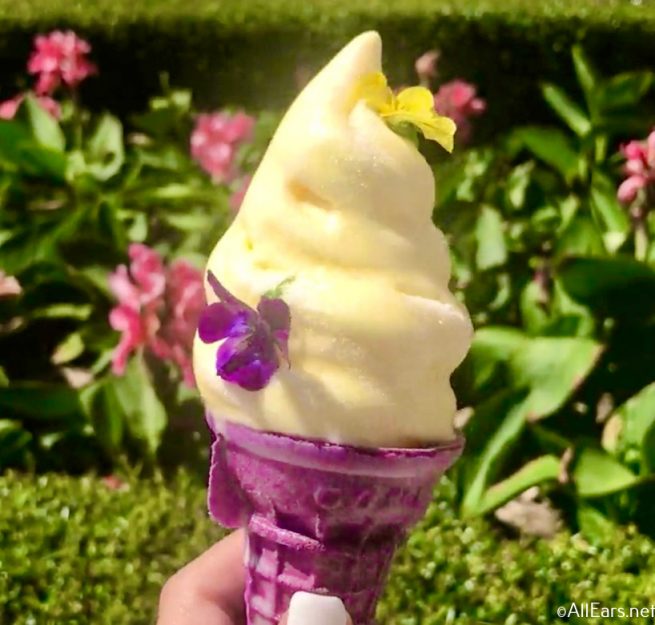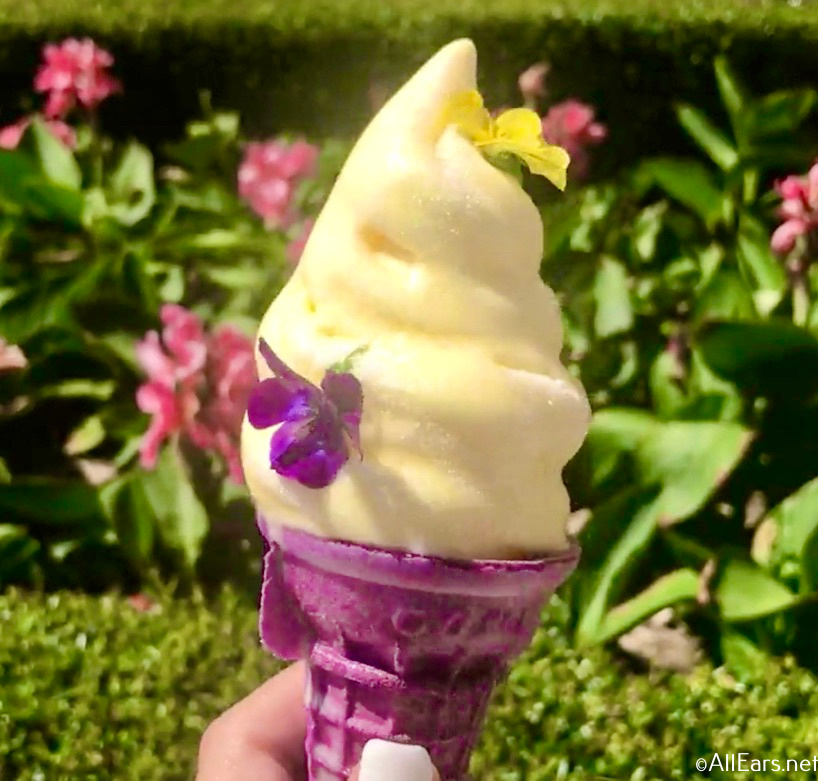 Limited Time Offerings
For those who are visiting Disney World during a holiday time in Disney World, then there's even more of a reason to skip the restaurants and snack in Magic Kingdom instead! Disney introduces tons of limited-time snacks around the parks when there's a holiday to celebrate and Magic Kingdom is one of the best places to be for eats that only come around for one season!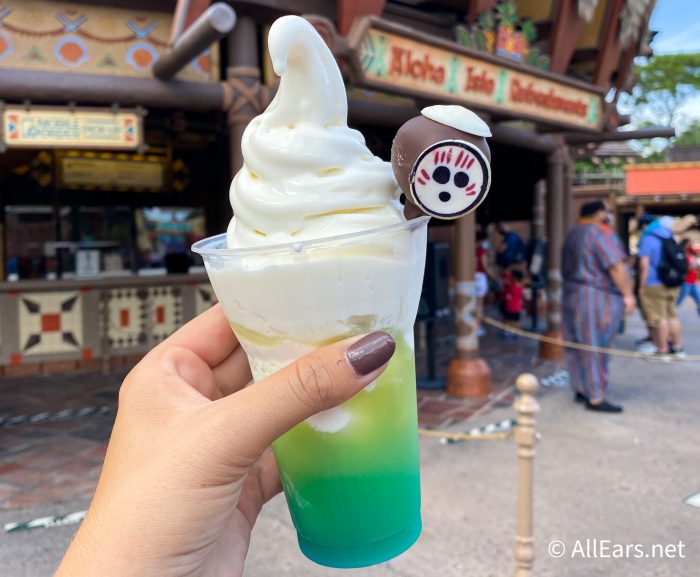 Storybook Treats is often where you can find limited-time soft serve float offerings including the Kakamora Float (which is a must-get if it's available) and the Poor Unfortunate Soul Float (which has popped up for a few Halloween time celebrations).
And, ice cream isn't the only snack that gets a holiday makeover! At various snack kiosks around the parks you can usually find a specialty treat or two like Dumbo's Magic Feather Brownie (which was at a popcorn cart in Storybook Circus for quite some time) and Constance's For Better or For Worse Wedding Cake that has come around for Halloween a few times.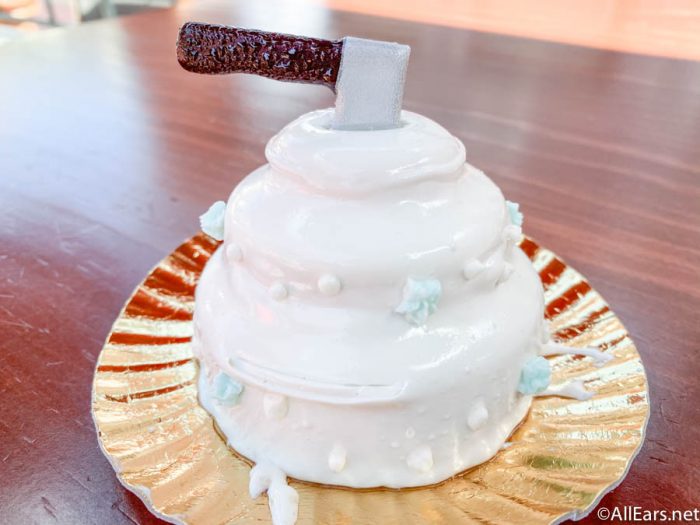 Disney tends to pull out all the stops for holidays in Magic Kingdom and snacks are a HUGE part of that. So, oftentimes skipping the restaurants and hunting for these snacks is the better way to go.
Rare Spots With Delicious Options
If you've ever been over to Tom Sawyer Island, then you may have passed by Aunt Polly's Dockside Inn. If you ever happen to stop by and see it open, you're going to wish that you didn't fill up on a big meal because this spot is ONLY open seasonally — and sometimes not even that.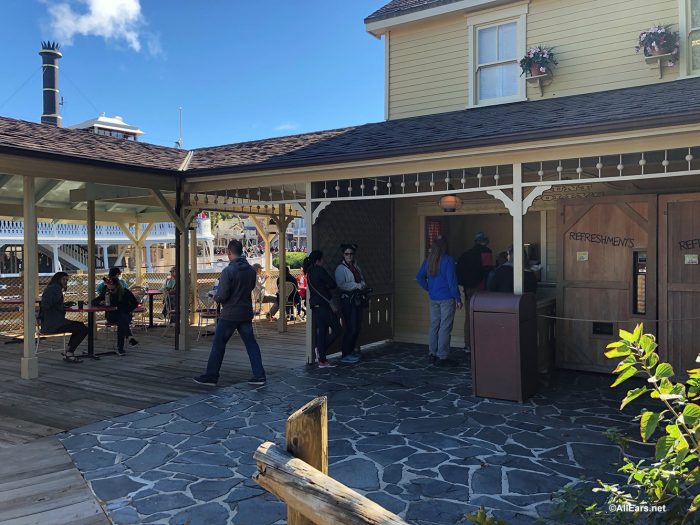 We've gone many months without seeing this snack window open up but it is home to some great southern snacks like BBQ Sandwich Biscuits, Pretzel Sticks, PB&J, and a Mississippi Mud Pie.
You Can Eat More
If you haven't already caught on, there are a lot of great snacking options in Magic Kingdom, and skipping a big meal means that you can eat MORE! So, you can have room for a Cheshire Cat Tail…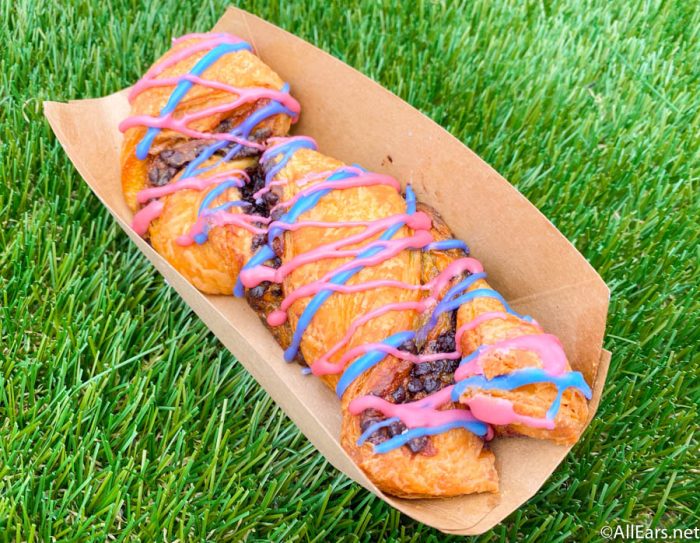 …a churro…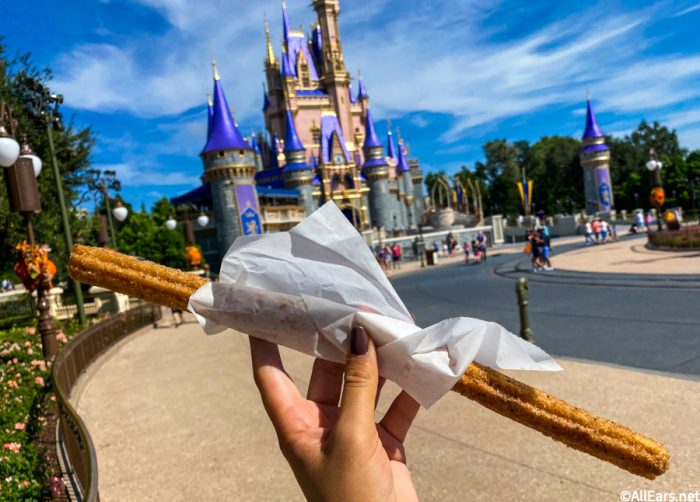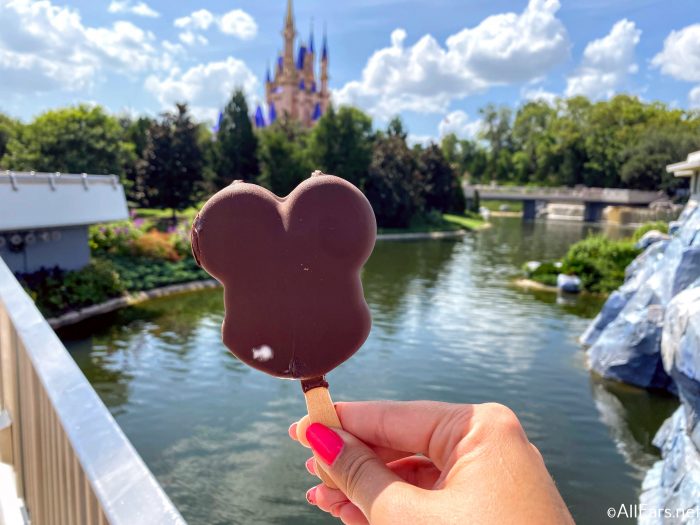 …and more snacks from places like the Main Street Bakery (aka Starbucks), the Confectionery, the Big Top Souvenirs (which has a BIG bakery), and MORE!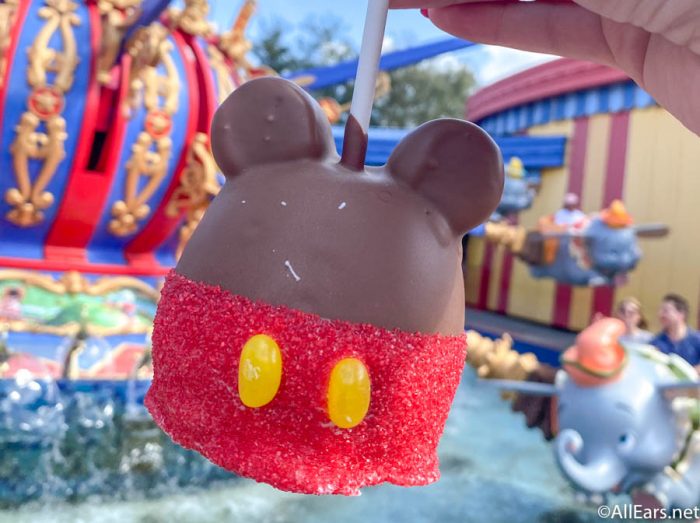 As much as we want to say there's no limit to the amount of food we can eat in Disney World, there is — so, filling up on average burgers, fries, and chicken fingers leaves less room for all the yummy snacks that you can only find at Magic Kingdom!
So, are you ready to make your Magic Kingdom snacking list? Check out the best snacks that you can get in the park right now in our video below!
And, as always, stay tuned for more Disney tips and updates!
Join the AllEars.net Newsletter to stay on top of ALL the breaking Disney News! You'll also get access to AllEars tips, reviews, trivia, and MORE! Click here to Subscribe!

What is your favorite Magic Kingdom snack? Let us know in the comments!