It takes a lot of fuel to get through a long day at Walt Disney World, and for a lot of people that means starting your day not just with the best cups of coffee at Disney World, it means breakfast.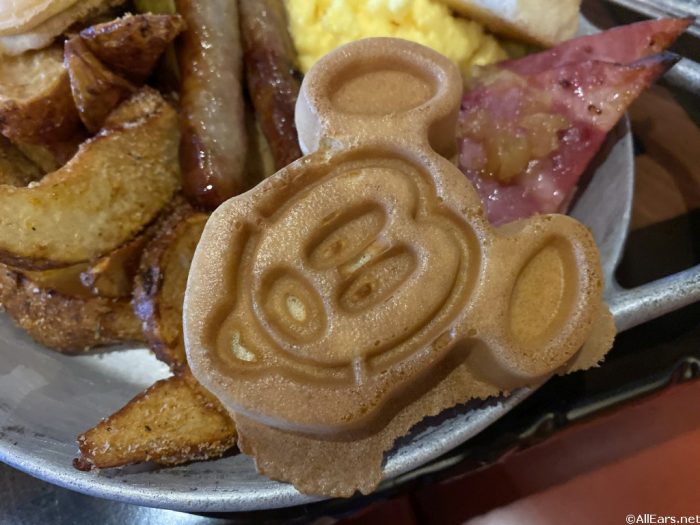 Breakfast is frequently referred to as the most important meal of the day, and there are still some great Disney breakfast options at the hotels like Grand Floridian Cafe, Everything POP, and Kona Cafe. But, you'll also notice that many in-park Table Service options are not available for breakfast right now.
See, a lot of breakfast standbys at the parks are still closed, like Tusker House at Disney's Animal Kingdom, Crystal Palace breakfast service at Magic Kingdom, and Garden Grill breakfast at EPCOT.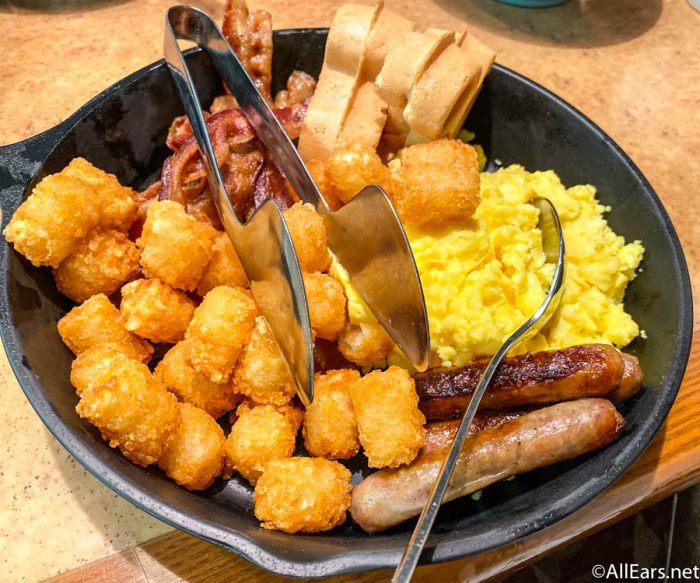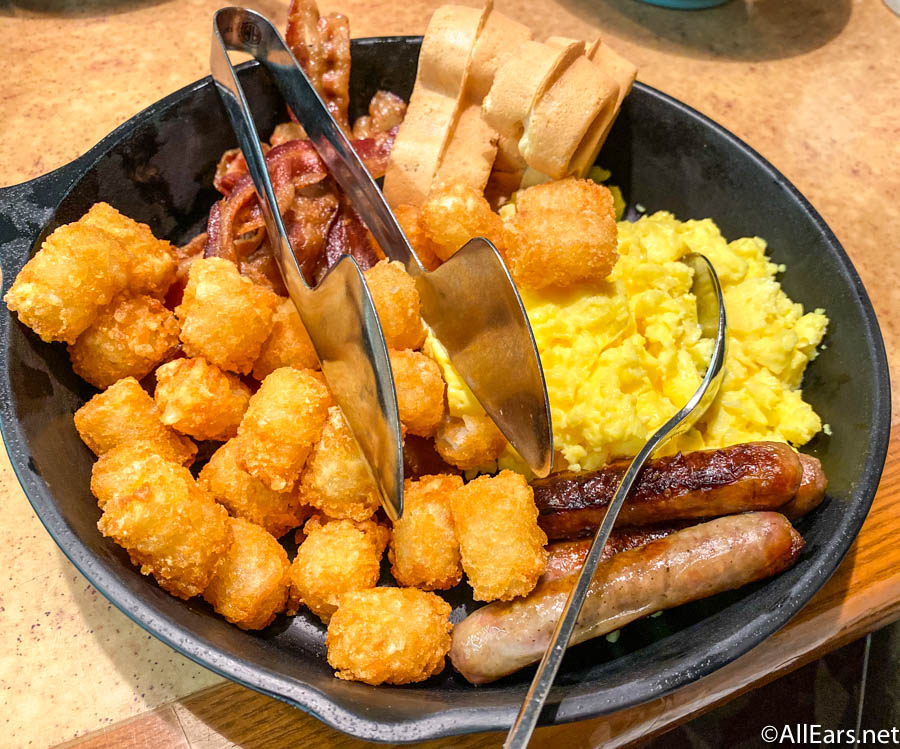 You can always pop by a Joffrey's Coffee Cart for a coffee and a doughnut (and they're GOOD doughnuts), but if you want something a little more substantial at Magic Kingdom, EPCOT, Hollywood Studios, or Animal Kingdom, these are some options that are available!
Magic Kingdom
Though its best known for its tater tot bowls and hot dogs, Friar's Nook at the Magic Kingdom is open starting at 8AM.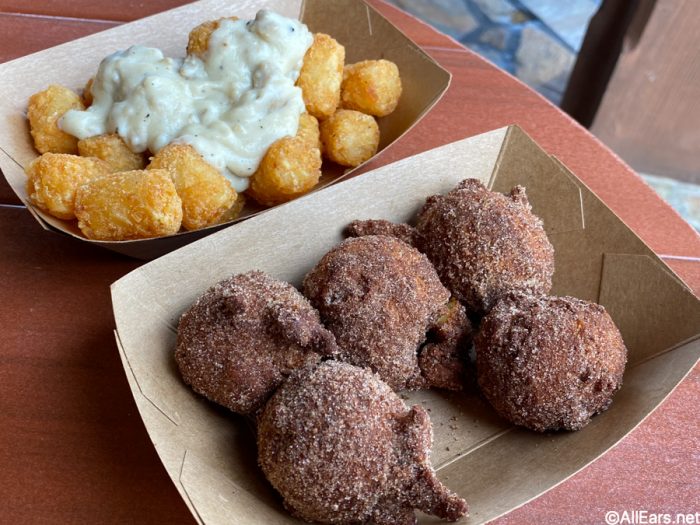 In the morning, you can get a breakfast sandwich of bacon, egg, and cheddar on a croissant with tater tots, sausage and gravy tots, or cinnamon-sugar doughnuts.
Sometimes, you just want a big, fluffy cinnamon roll. And at Magic Kingdom, your spot for that is Gaston's Tavern.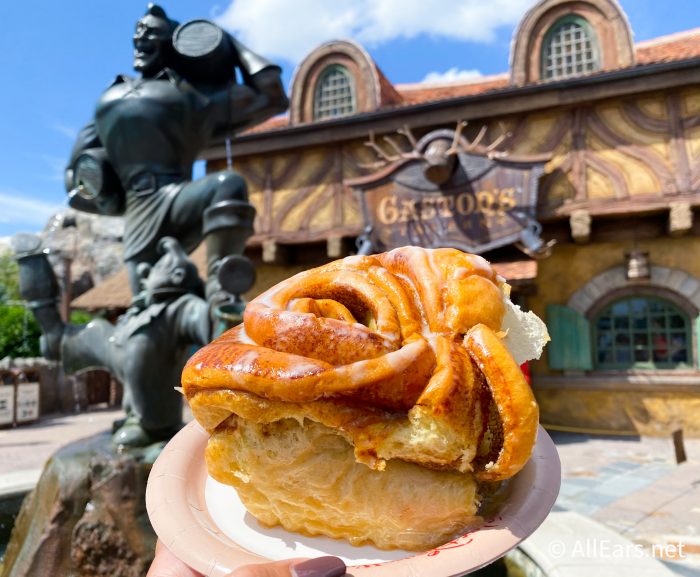 Start your day this sweet, carby way with a cinnamon roll and a big cup of Joffrey's coffee at Gaston's Tavern, which opens at 7:30AM or with the park.
A Cheshire Cat Tail is the BEST way to breakfast at Magic Kingdom, but Cheshire Cat Cafe isn't always open, so The Lunching Pad is your spot for Cheshire Cat Tails and Bacon Egg and Cheese Sandwiches,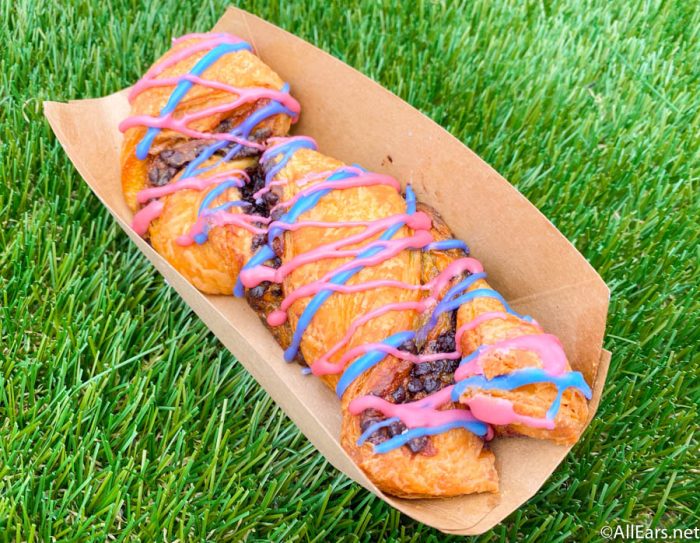 The Lunching Pad serves breakfast from 9AM to 10:30AM during peak times at Magic Kingdom, so catch that tail while you can!
Main Street Bakery, a.k.a. Starbucks at Magic Kingdom, is, well, a Starbucks! So you'll be able to get all your Frappuccinos, macchiatos, cold brews, teas, and the like there. In the mornings, Main Street Bakery also has a variety of pastries and breakfast sandwiches ready to go for easy fuel-your-day options!
Just make sure you're ready to brave the lines, because they can be LENGTHY in the mornings!
The Fresh Fruit Waffle Sandwich is one of our all-time favorite snacks at the Magic Kingdom, and you can find it during breakfast time at Sleepy Hollow!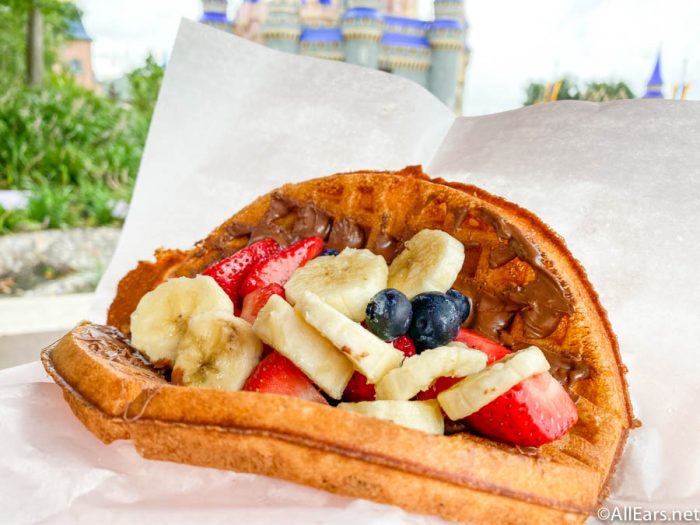 This Liberty Square spot also has classic Mickey Waffles, which can also be topped with Strawberries and Powdered Sugar! Sweet breakfast fans, unite!
EPCOT
EPCOT doesn't open until 11AM most days, but that's still before noon. If you want breakfast type foods on your EPCOT day, your best bet is going to be one of our go-to quick service spots: Les Halles in the France Pavillion!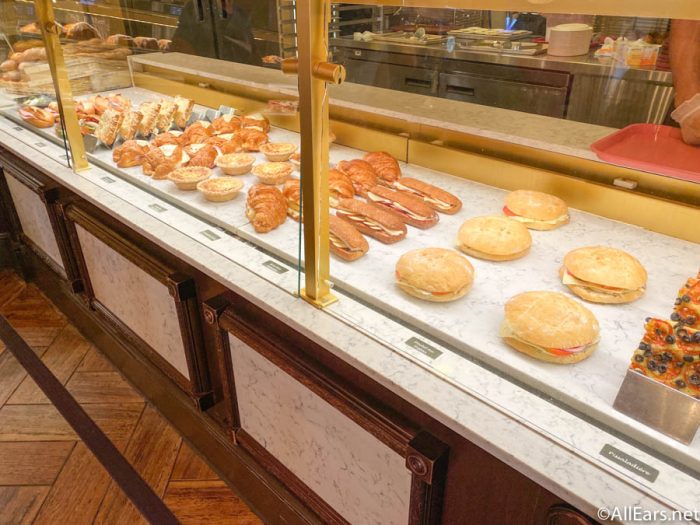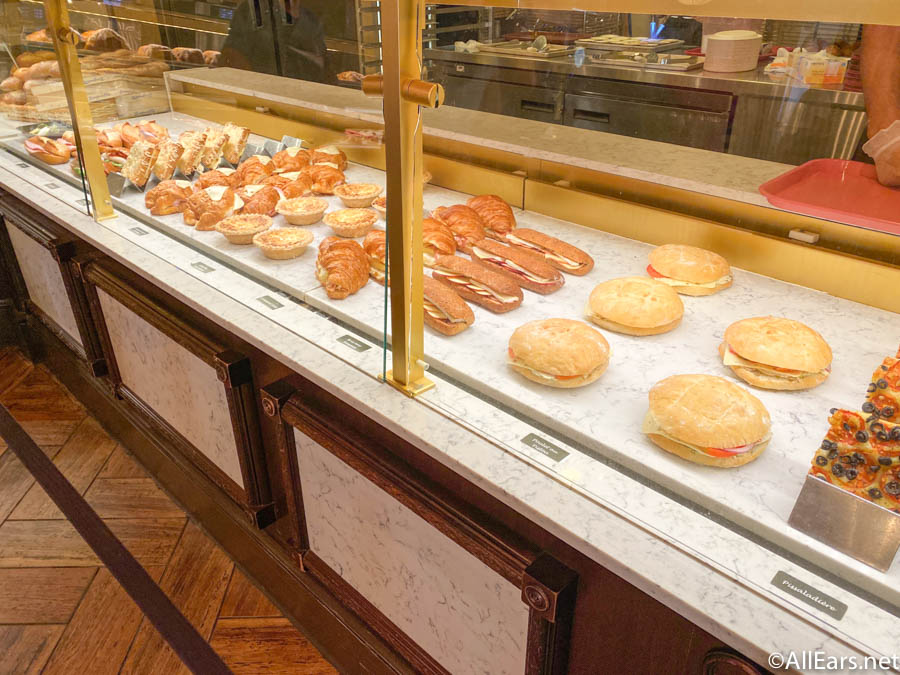 We love basically everything here, but if you're feeling breakfast-y, Quiche Lorraine, Croissant Salé (that's a bacon, egg, and cheese croissant) or any number or croissants or other sweet pastries! The world is your French oyster here!
If breakfast pastries are your thing, stop by Kringla Bakeri Og Kafe first thing.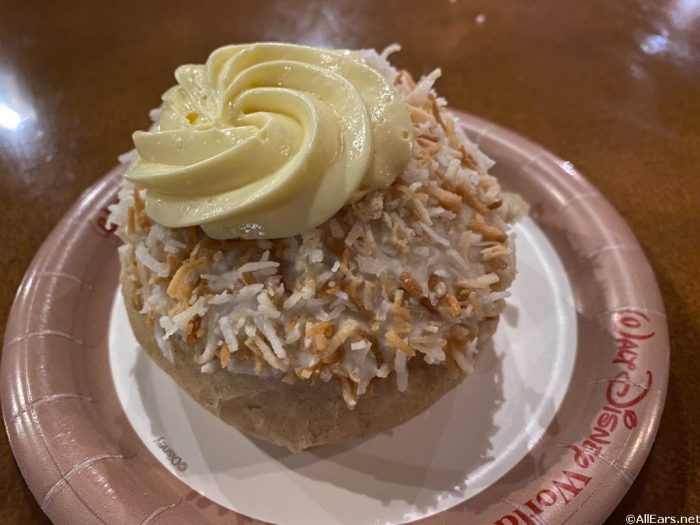 You can certainly sip on a Viking Coffee to start your day off right, and after that, pair it with some School Bread, a Troll Horn, or an Eplekake. How is any of that different from a doughnut, anyway?
Traveler's Café is the Starbucks at EPCOT, and like the Starbucks at Magic Kingdom, it features all your favorite coffee beverages and the breakfast sandwiches you know and love.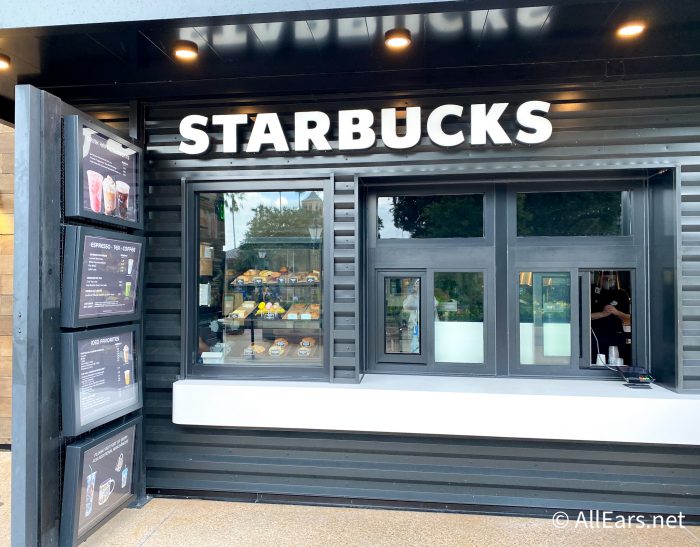 If you're looking for a quicker breakfast, you can always nab a Starbucks pastry too. Even when you're a world traveler, sometimes you want something familiar!
Disney's Hollywood Studios
Table service options at the theme parks for breakfast, well, they don't exist. But you CAN get breakfast at Disney's Hollywood Studios' Hollywood & Vine!
The breakfast JUST opened back up at Hollywood & Vine on March 22nd, and it's a character breakfast featuring fan-favorite Disney Junior Characters!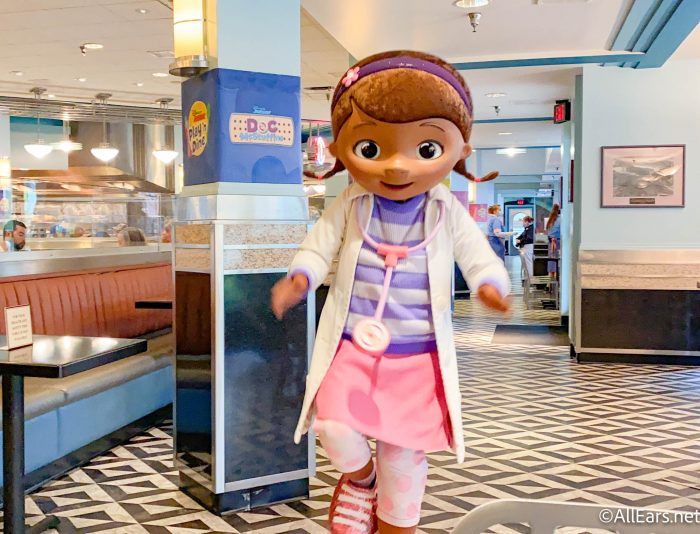 Breakfast is served from 8:30AM to 10:30AM, and a la carte entrees include Hazelnut Spread-stuffed French Toast, House-made Pancake Stack, and a Plant-based Egg Frittata (among others)! Just make sure you make your reservations in advance if this is an experience you want to have!
The Ronto Wrap is one of the MOST iconic snacks at Disney World, and it has many, many forms.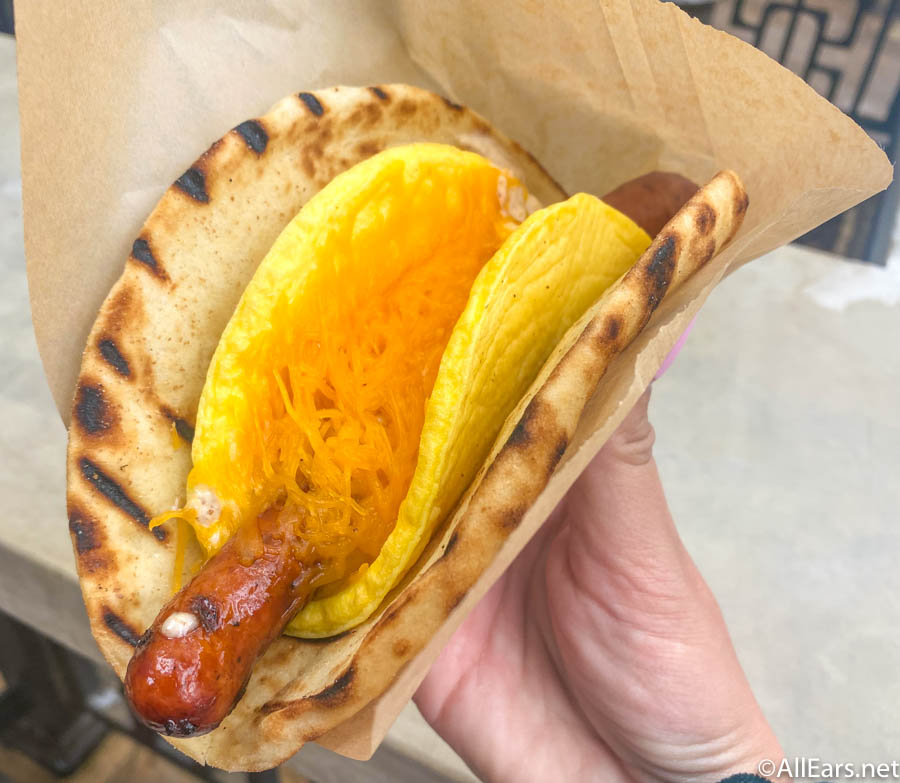 But we're especially fond of the Ronto Morning Wrap, which has eggs, grilled sausage, cheddar cheese and a peppercorn sauce in pita! It's like a breakfast sandwich but out-of-this-world good! If you want something sweet, you can also get the Rising Moons Overnight Oats. Both of these items are available from park opening until 11AM.
Trolley Car Café is the Starbucks spot at Disney's Hollywood Studios, and it's one of our favorite spots to grab a coffee at Disney World.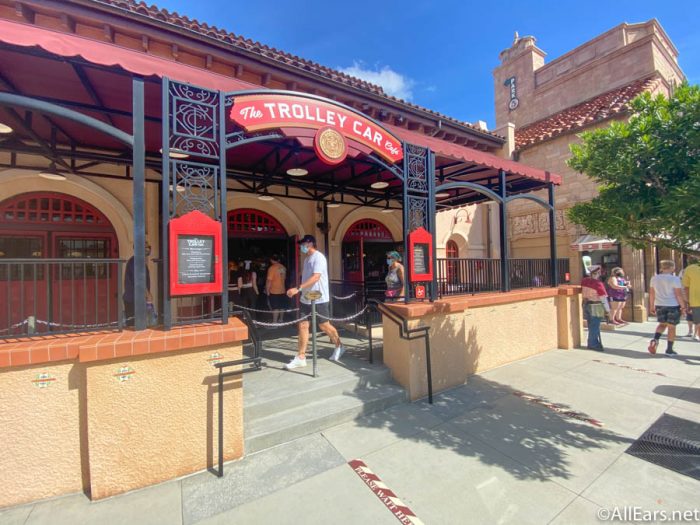 You'll find your standard Starbucks fare here, including espresso drinks, breakfast sandwiches, muffins, and other pastries.
Woody's Lunch Box is one of our FAVORITE spots for a quick breakfast at Disney World thanks to its Breakfast Bowl featuring Potato Barrels, Smoked Brisket Country Gravy, Scrambled Eggs, and Green Onions!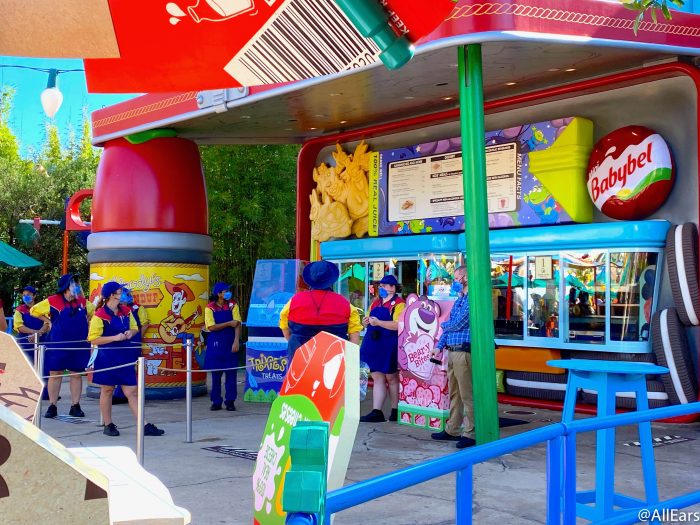 There's also a child-sized version of the bowl, which comes with Mandarin Oranges and MORE Potato Barrels!
Disney's Animal Kingdom
Isle of Java is one of those spots that's ONLY open for breakfast and lunch, with hours posted as closing at 2PM.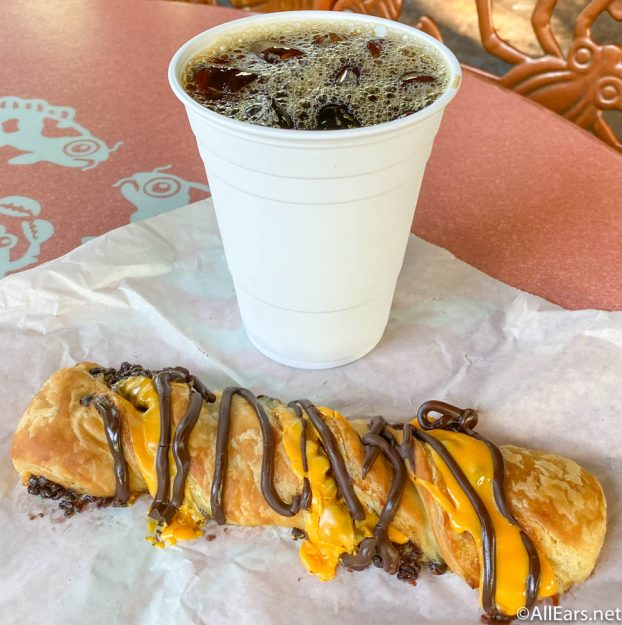 Here, you'll find Sausage, Egg, and Cheese Biscuits as well as Danishes, muffins, and the Animal King's seriously underratedTiger Tails!
Creature Comforts isn't just one of the best places for snacks at Disney World right now, it's also Animal Kingdom's Starbucks location.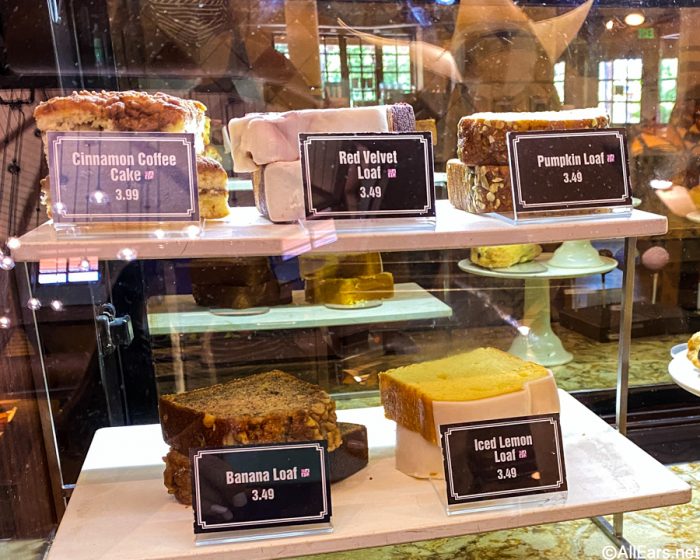 You'll find plenty of pastries here for breakfast as well as tons of caffeinated beverage options, which are HUGE when Animal Kingdom opens at 8AM!
Yak & Yeti Local Food Cafes, the Quick Service Yak and Yeti spot, has plenty of breakfast options, including two breakfast bowls, an Egg White English Muffin, and a Sausage and Egg English Muffin.
If you're looking for lighter breakfast options, they have you covered with Yogurt Parfaits and Fruit Salads. Kiddo options include a Pancake and Sausage Stick or French Toast! Truly, there's something for everyone here.
Overall, Disney World theme parks are currently lacking in Table Service breakfast options, with the only sit-down breakfast option being Hollywood & Vine at Disney's Hollywood Studios. If you keep your eyes peeled, you may also spot rogue breakfast options and sandwiches around the parks! And when we spot new breakfast foods (or when those deeply missed table service spots open back up), we'll let you know!
What's your favorite breakfast spot at Disney World? Let us know in the comments!