After 14 years, 1,341 posts and hundreds of photos, this is my last Picture This! blog post for All Ears. Such a creative adventure for me and I hope you and one which came out of blue when Deb Wills, founder of All Ears, asked me to write a weekly blog about photography at Walt Disney World. Up until then, most Walt Disney World fans knew of me from the PS Calculator website.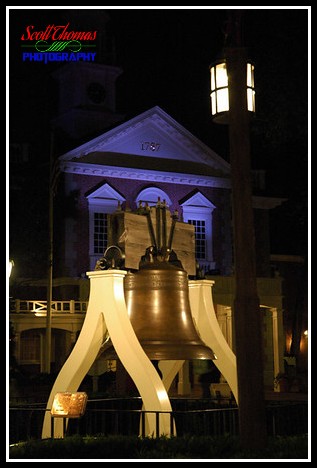 I was not sure if I could do it but I agreed having enjoyed using my first Digital SLR camera, a Nikon D70, at WDW on my last trip just a few months prior. It was on that trip, I felt the freedom of being able to digitally produce images without having to wait for film to be developed. Another freedom was not having to change film for higher ISOs in low light situations. In fact, the Liberty Bell photo seen here was the one which sold me on digital photography.
In producing posts on a weekly basis, I kept looking for new techniques and subjects to share which I hope were of interest to the All Ears readers. Readers who I would like to thank. Over the years, I have meet a few of you at All Ears events including some photo meets. It was always a pleasure.
I have shared this blog with others over the years. Currently, Erin, who produces the popular Where in the World weekly contests, is a joy of a person. It has been a privilege sharing Picture This! with you!
Lisa wrote her sub-blog called Light Meter which featured Point and Shoot cameras. Her humor and talent always shown through all her posts.
The original Picture This! producer was Barrie Brewer. Barrie was a quiet, humble, mischievous person who's photographic knowledge went beyond the camera into the digital darkroom. We lost her back in 2017 and the world lost one of the best.
Lastly, I would like to thank AJ who took over All Ears from Deb and let me continue writing and posting photos.
Back in 2011, Lisa challenged us to share our best photography tips. Mine still lasts the test of time.  Here are Scott's Photography Tips:
1. Fill the Frame
2. Use the Rule of Thirds
3. Read the Manual
Give them a try!
Before I leave you, I want to share one last Cinderella Castle photo.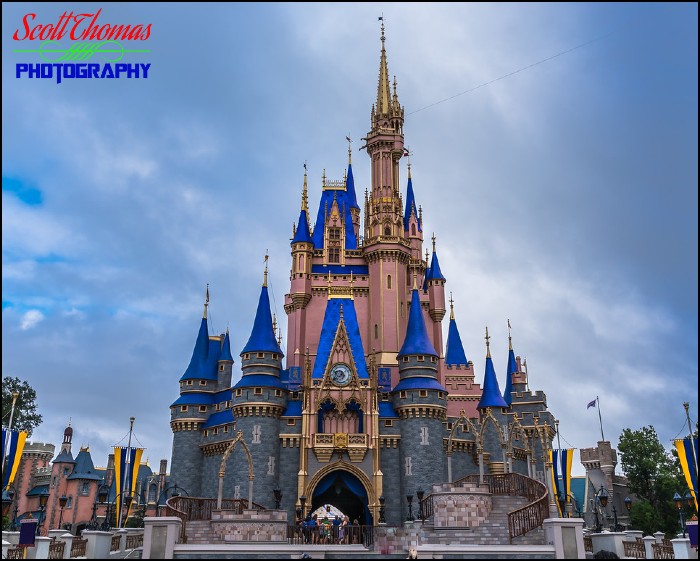 Of course, I am not going away. I will still be around on Twitter and flickr. Look me up! If you see me wandering the parks, please, stop me and say "Hi!".
Be sure to follow @allearsnet on Facebook, Instagram and Twitter!
Click below to subscribe to the AllEars® newsletter so you don't miss any of the latest Disney news!