Is there anything cuter than baby animals out on the savanna at Disney's Animal Kingdom?!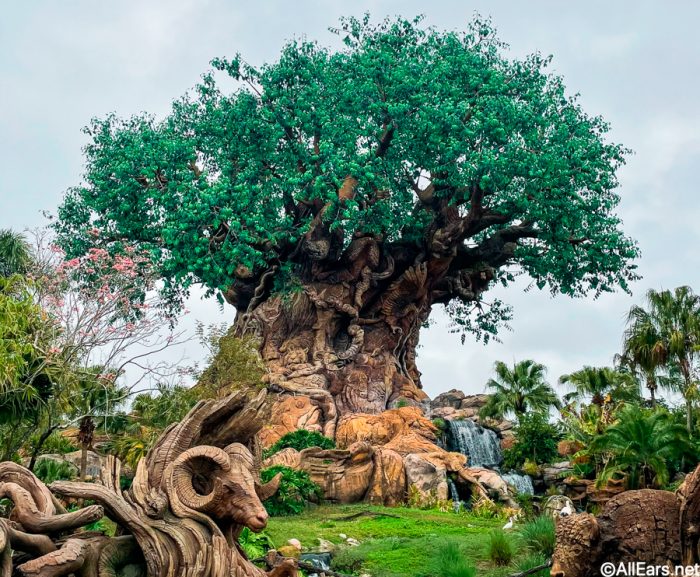 Truly, adorable little animals are pretty tough to beat. We've seen quite a few new babies join the park over the past few months, including a white rhino. Just last month this baby got a name — Ranger — and now he's officially made his way onto the savanna!
Earlier today, Ranger — who is a 4-month old white rhino calf — made his way onto the savanna at Kilimanjaro Safaris! Welcome Ranger!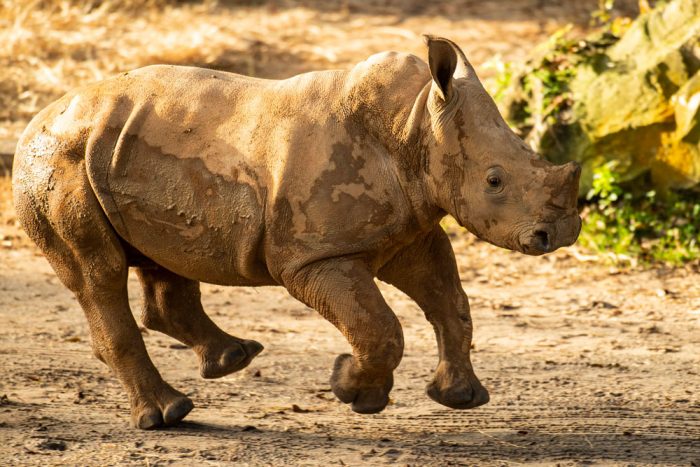 But don't worry, Ranger wasn't alone. He was accompanied by his mom Kendi. Together, they joined the "crash" — that's what a rhino herd is called. Disney has shared that Ranger was eager to explore his new environment. He plunged in the mud for a good wallow before checking out more of the savanna.
Ranger is a very rambunctious rhino calf, but he made friends quickly with his "aunties." In between all the fun, there was also some nursing and napping too, of course.
But, he's no small baby. Ranger is now 4 TIMES his birth weight(!!), coming in at nearly 600 pounds. Disney says that his size is matched by his BIG personality.

According to Dr. Mark Penning, Vice President of Disney's Animals, Science & Environment, Kendi (Ranger's mom) was the first rhino born at Animal Kingdom. And Ranger is actually the first calf to join the herd there in 5 years. So, his birth and now appearance out on the savanna is a major milestone for the park.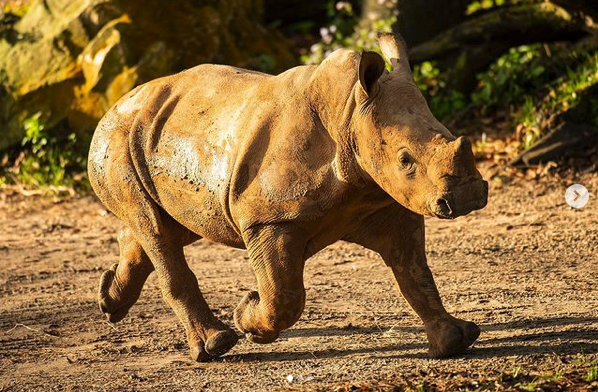 Kendi and Ranger will start spending more time out on the savanna in the next few days. So, if you'll be riding Kilimanjaro Safaris soon, be sure to look for them during your trip!
We'll keep an eye out for more adorable animals and other Disney news. Check back with us here at AllEars for all the latest.
What baby animal do you think is the cutest? Let us know in the comments.