Goodbye, 2020! Helloooo, 2021!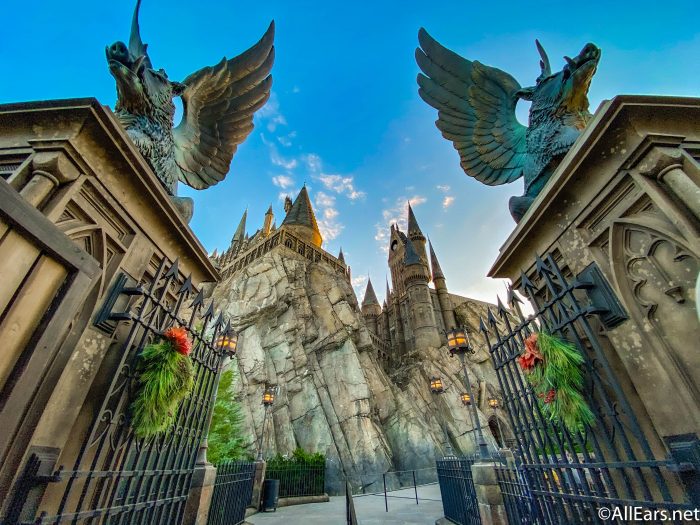 A new year brings new adventures at Universal Orlando! We've got a few things to look forward to at the Florida theme parks in 2021. A new attraction is opening, and premiere events are set to return next year.
Let's go over seven things we're most excited about at Universal Orlando in 2021!
Jurassic World VelociCoaster
Universal will premiere another roller coaster next year! This isn't a typical roller coaster, either. It's a high-speed coaster that has TWO launches.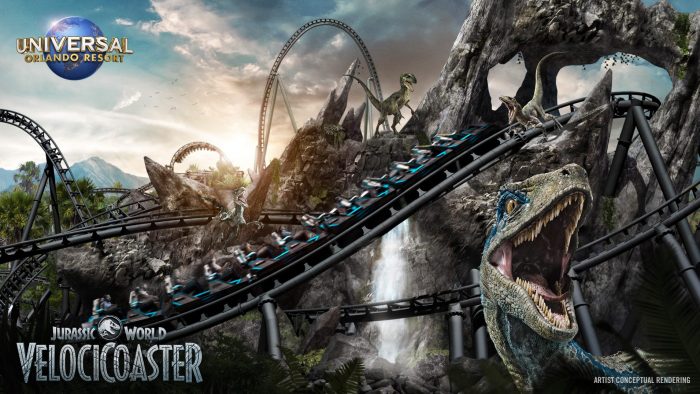 The first launch will catapult you at 70 mph in 2.4 seconds. Thrill-seekers will also love the fact that it will feature two inversions (meaning passengers will go upside down two times). Universal calls one of the inversions a "zero-gravity inverted stall," which will flip guests upside down then takes a slow drive along an extended track. Plus, Universal states that you'll experience 12 seconds of airtime. (That's the turning stomach feeling you get when you reach negative G-forces.)
If THIS doesn't make you want to join the hunt, then we don't know what will. pic.twitter.com/f1VXaloxG8

— Universal Orlando Resort (@UniversalORL) September 28, 2020
The coaster is inspired by the Jurassic World movies and will feature story elements from the film. Based on the preview, it looks as if some raptors have escaped, and riders must outrun the creatures by taking a speedy ride through the land. Members of the cast, including Chris Pratt and Bryce Dallas Howard, are set to make an appearance, too! You can look forward to experiencing the coaster in summer 2021!
NEW Halloween Horror Night House Coming Next Year
The full Halloween Horror Night event was canceled in 2020. Two haunted houses and the Tribute Store was open for all guests to experience instead. To get spooky fans excited for next year, Universal gave everyone a sneak peek of a brand new house that will premiere in 2021.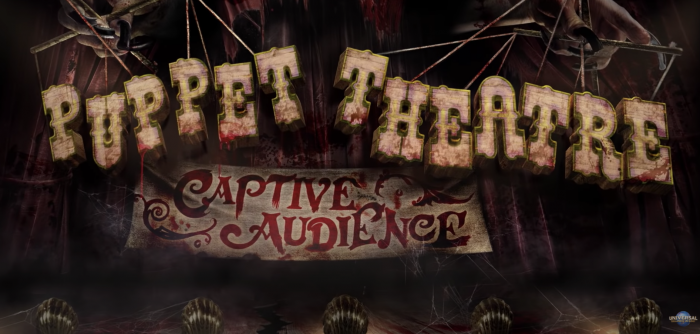 The new house looks extra creepy and takes place in San Francisco's Grandeur Theatre set in the 1900s. The theatre collapsed and trapped "Pesky's Puppet Troupe," ballet dancers, and some audience members. Driven mad, the puppet troupe starts cutting up patrons and making them into puppets. Sounds like a fun night at the theatre! Glad we weren't invited.
Return of Mardi Gras
Universal's yearly Mardi Gras event was cut short when the theme parks closed in March. The celebration includes a huge parade, themed characters, and LOADS of beads. (It's an unspoken tradition to throw your beaded necklaces on the "Mardi Gras tree" at the entrance of CityWalk.)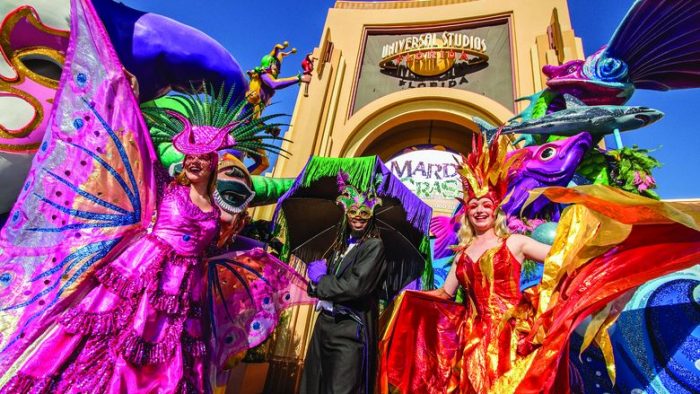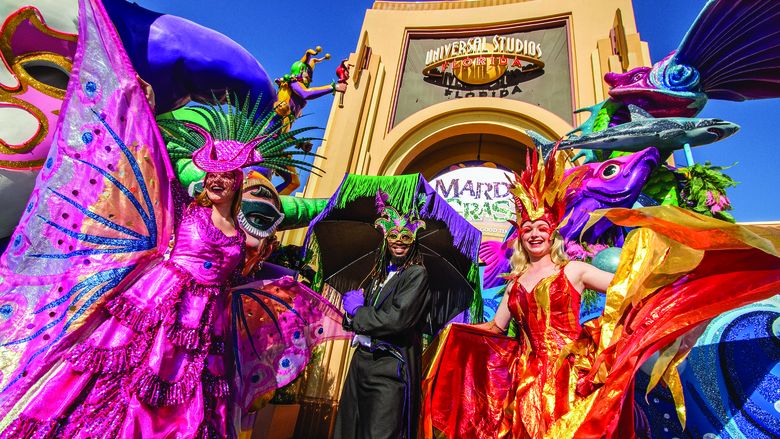 No official dates or details have been announced for the event in 2021. Universal could decide to offer a modified version of the Mardi Gras party. Christmas returned to theme parks this year, and the entertainment was adjusted for health and safety reasons. We might see something similar for Mardi Gras, which usually begins in February. 
Wizarding World of Harry Potter During the Holidays
Ok, Christmas just finished, but we're already looking forward to next year! It's one of the most magical times of the year, and it can be extra special inside the Wizarding World of Harry Potter. We can't help but fall in love with Hogsmeade decorated in garlands and Diagon Alley dripping with cheer.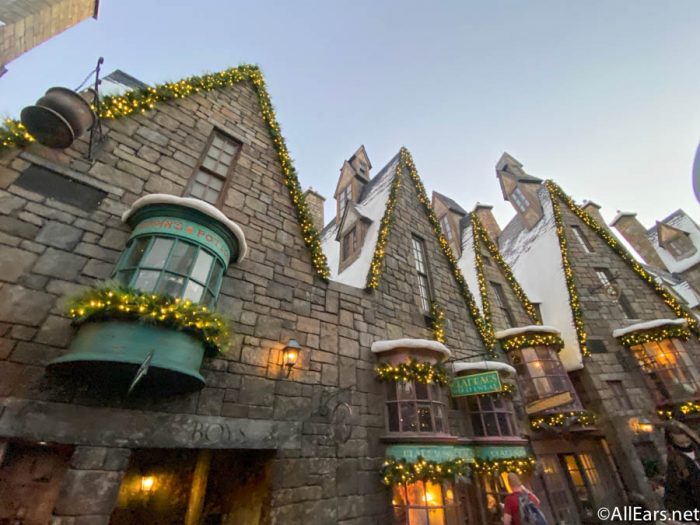 Wintertime is also when we are reunited with Hot Butterbeer. This version of the classic Harry Potter drink is only available during the "cooler" months in Florida.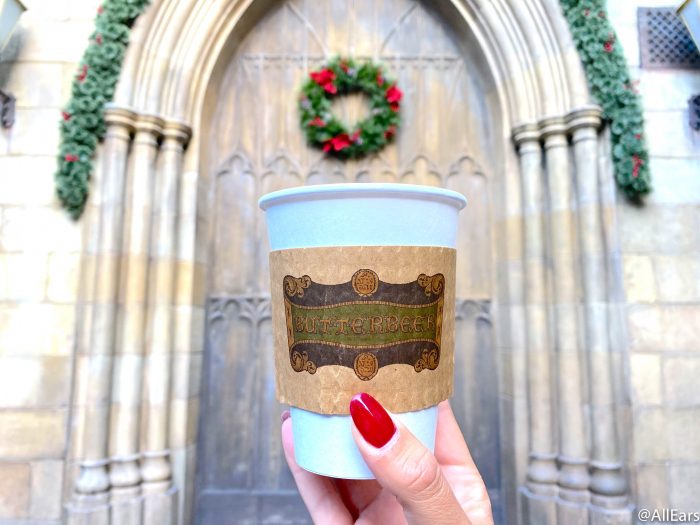 There are a lot of things up in the air for 2021, but we did see Christmas decorations and some holiday fun in 2020. That means we'll probably see returning festive fun in 2021! We're hoping to see more Christmas goodies in Universal next year, too!
CityWalk Construction
Have you been to Universal CityWalk lately? The shopping, dining, and nightlife district is currently home to a giant building that's under construction right now. Universal hasn't made any announcements about what this big building could be. Some rumors and speculation have been tossed around that it could end up being a big Universal merchandise store.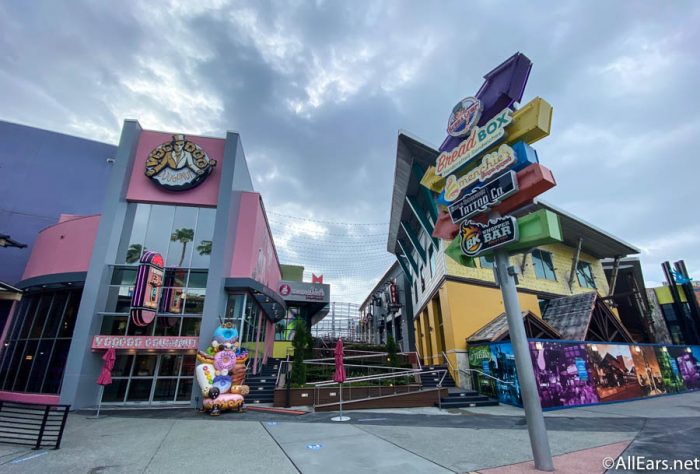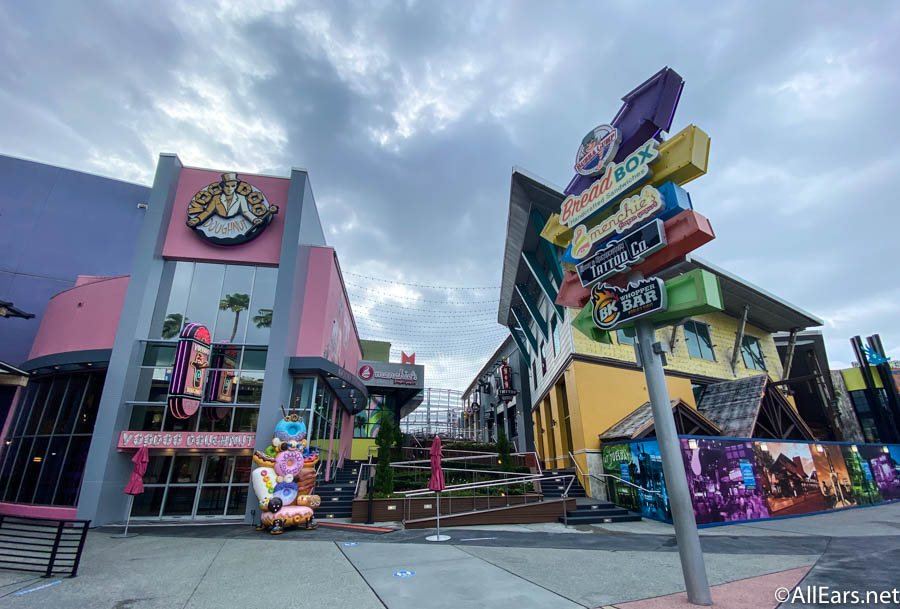 Disney World has the giant World of Disney gift shop in Disney Springs. Right now, Universal only has a small gift shop located in CityWalk. It might be useful for Universal to have its own shopping hub that they can be packed with goodies and souvenirs. We're all waiting anxiously to hear what might fill the space. Maybe 2021 will be the year we find out!
Details and Progress for Epic Universe
It was announced in 2019 that Universal Orlando is getting a fourth theme park called Epic Universe. The new park will feature the same Super Nintendo World that is set to open in Universal Japan in 2021. It's also rumored that we will see a Fantastic Beasts area and another land inspired by Universal's Monsters in Orlando.
Originally, Epic Universe was projected to debut in 2023. Construction was put on pause when the global health crisis began and the project is most likely behind on progress. We're looking forward to more details about the project including confirmed lands, construction progress, and a possible opening timeline. Hopefully, we'll learn all about it within the next year!
Returning Shows, Parades, and More Favorites
2020 has been a wild ride, and many things are still uncertain as we head into the new year. As of now, Universal is still open with limited operations. It's unclear when the health and safety policies will change, and it will most likely depend on world events. We'll have to wait and see what unfolds in the following months.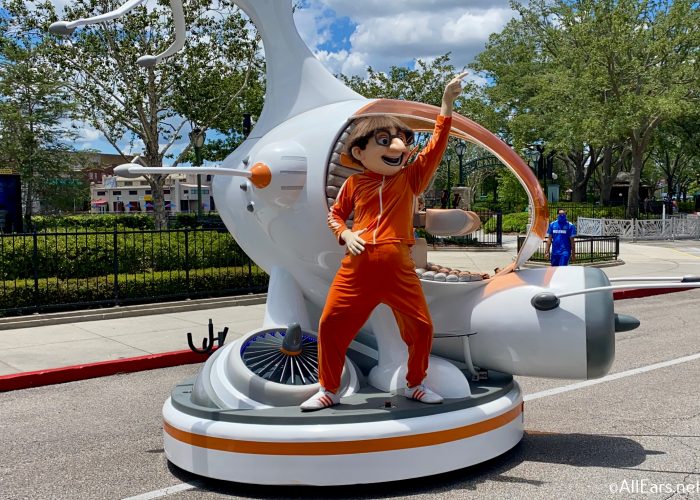 We're hoping for the return of crowd-favorite entertainment at some point next year. Guests are waiting to be reunited with Universal's Superstar Parade and popular holiday shows like Grinchmas. Perhaps we'll see these make a comeback in 2021.
This is just a handful of experiences and attractions we might see come in 2021. There will most likely be new entertainment, yummy food, and events that will come along. As always, keep updated with us for all the important Universal Orlando news!
Are you planning on visiting Universal in 2021? Let us know in the comments!
Join the AllEars.net Newsletter to stay on top of ALL the breaking Disney News! You'll also get access to AllEars tips, reviews, trivia, and MORE! Click here to Subscribe!