It's the most wonderful time of the year!! And in the theme park world, that time starts immediately after Halloween.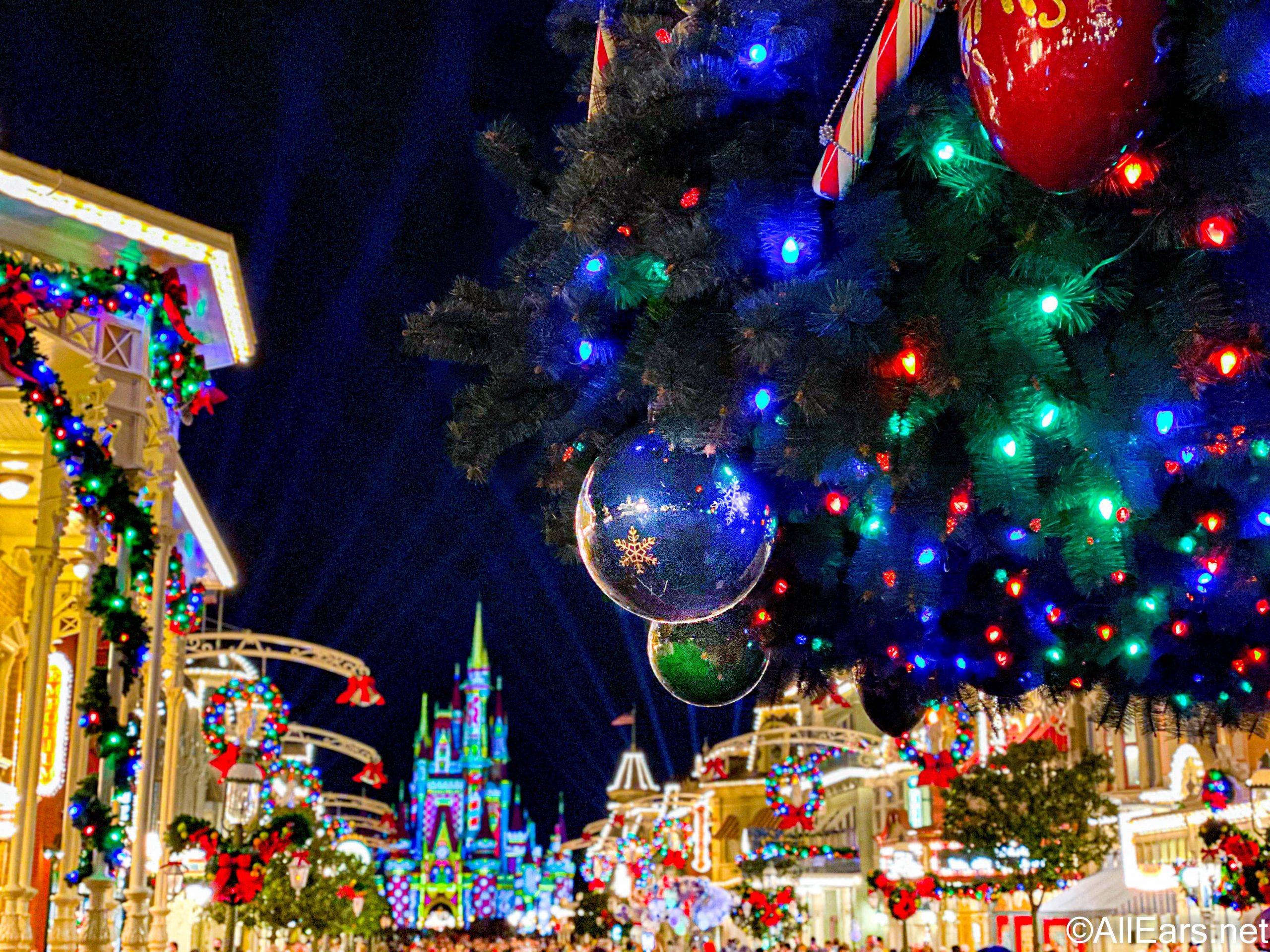 It's been the most unconventional year for theme parks (and … the world… ), which means no parades, no fireworks, and no meet and greets. Even still, both Walt Disney World and Universal Orlando Resort have done a great job adapting their holiday celebrations to the "new normal."
But between the two Florida theme park titans, who won the holidays this year? We're taking a look, category by category, to see who threw the best Christmas Celebration of 2020!
Universal Studios or Disney World: Who Won Christmas 2020?
Decorations:
It's not the holidays until the halls have been decked!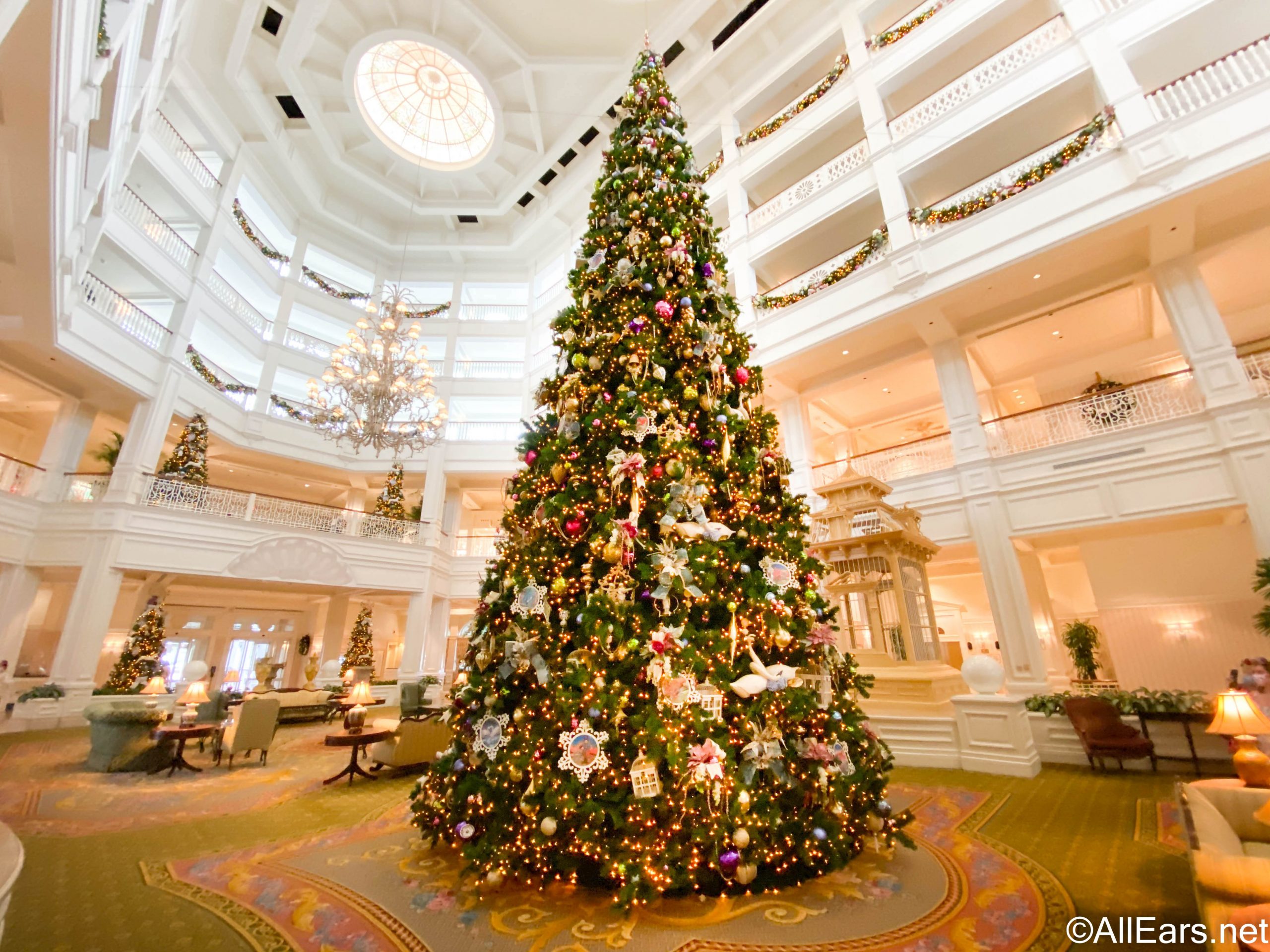 It's no secret that Disney goes ALL OUT when it comes to decorating for Christmas. For starters, every resort has a tree, several of them many stories tall!
And of course the parks have hauled out the holly. Each park has a massive and unique tree, beautiful garland, and their own flair on the holidays. We love the classic Christmas vibes at Magic Kingdom, the unique garland of each country around EPCOT, the wild touches to Animal Kingdom's decor, and the whimsical, vintage flair around Hollywood Studios!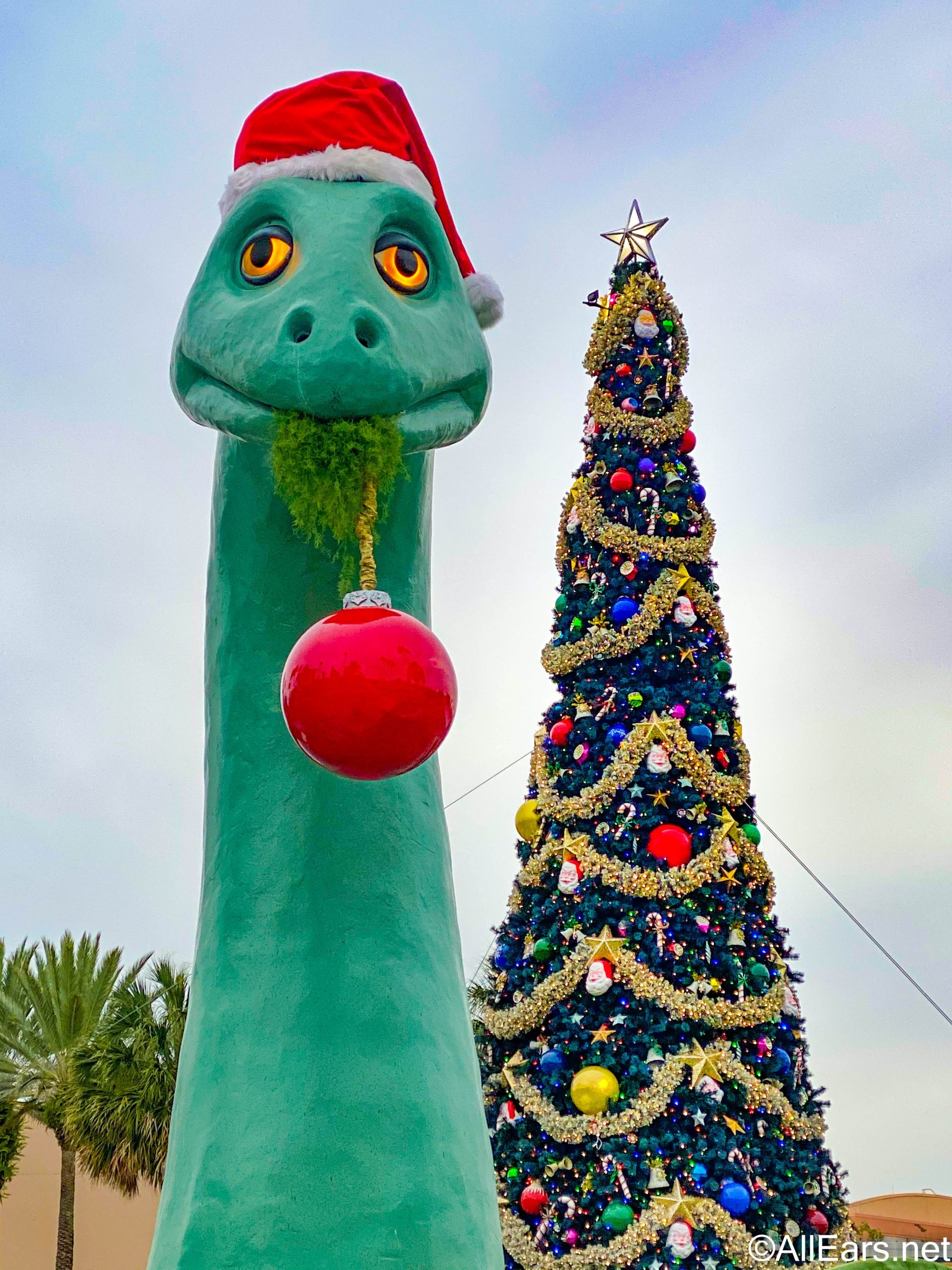 But let's not count out Universal Orlando! They decorate pretty darn well themselves.
For starters, they have a huge tree in the center of Universal Studios Florida. But the real stars of the show are the Wizarding World of Harry Potter and Seuss Landing!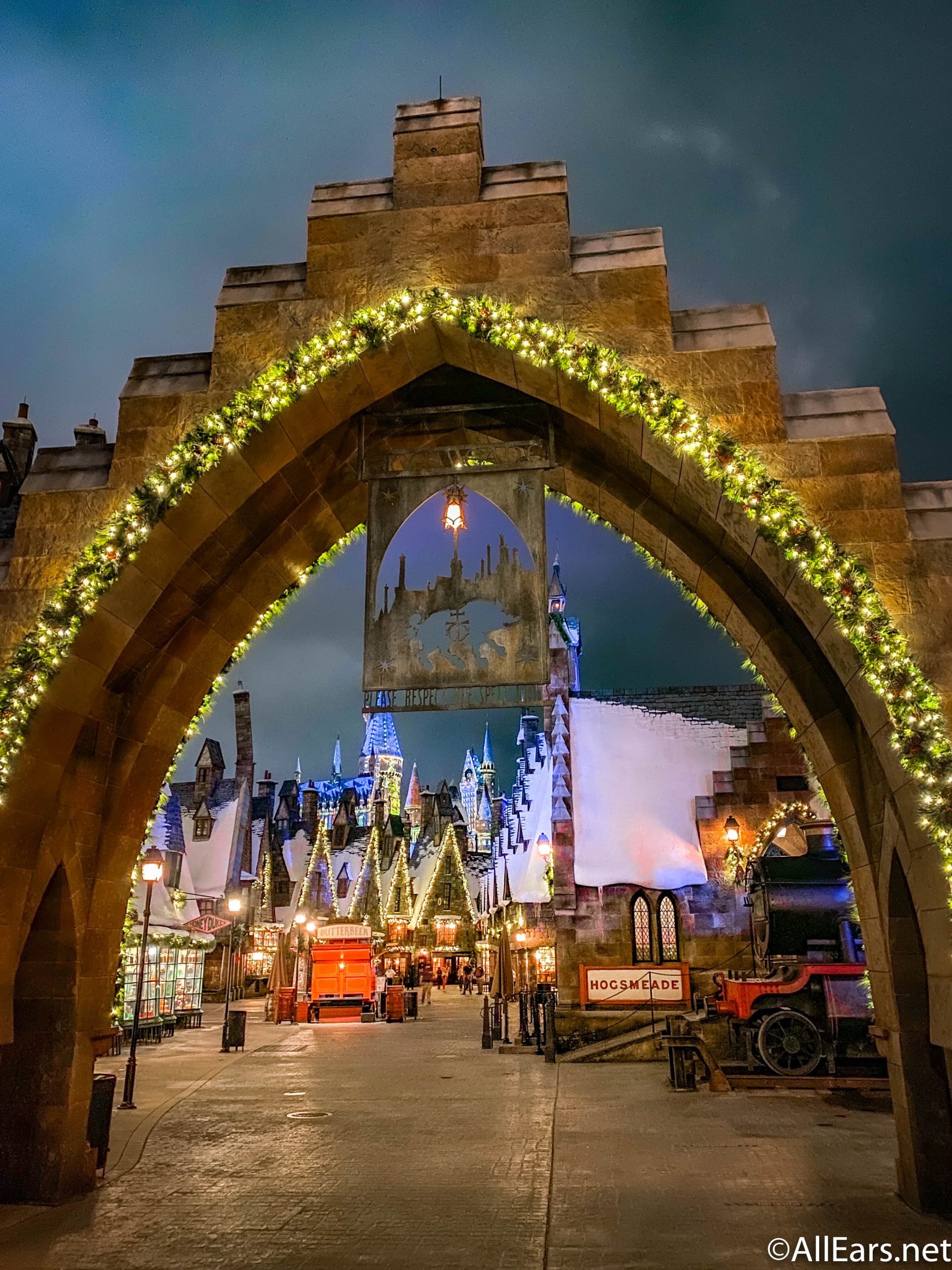 The Wizarding World's decor spans both parks, and is so unique and classy! We love wandering these magical lands any day, but the holiday decor makes it even better!!
Plus, Seuss Landing turns into Grinchmas every year! This whimsical land turns up the holiday fun to 10 with it's decor — which includes an LED tree that projects the Grinch's face at night.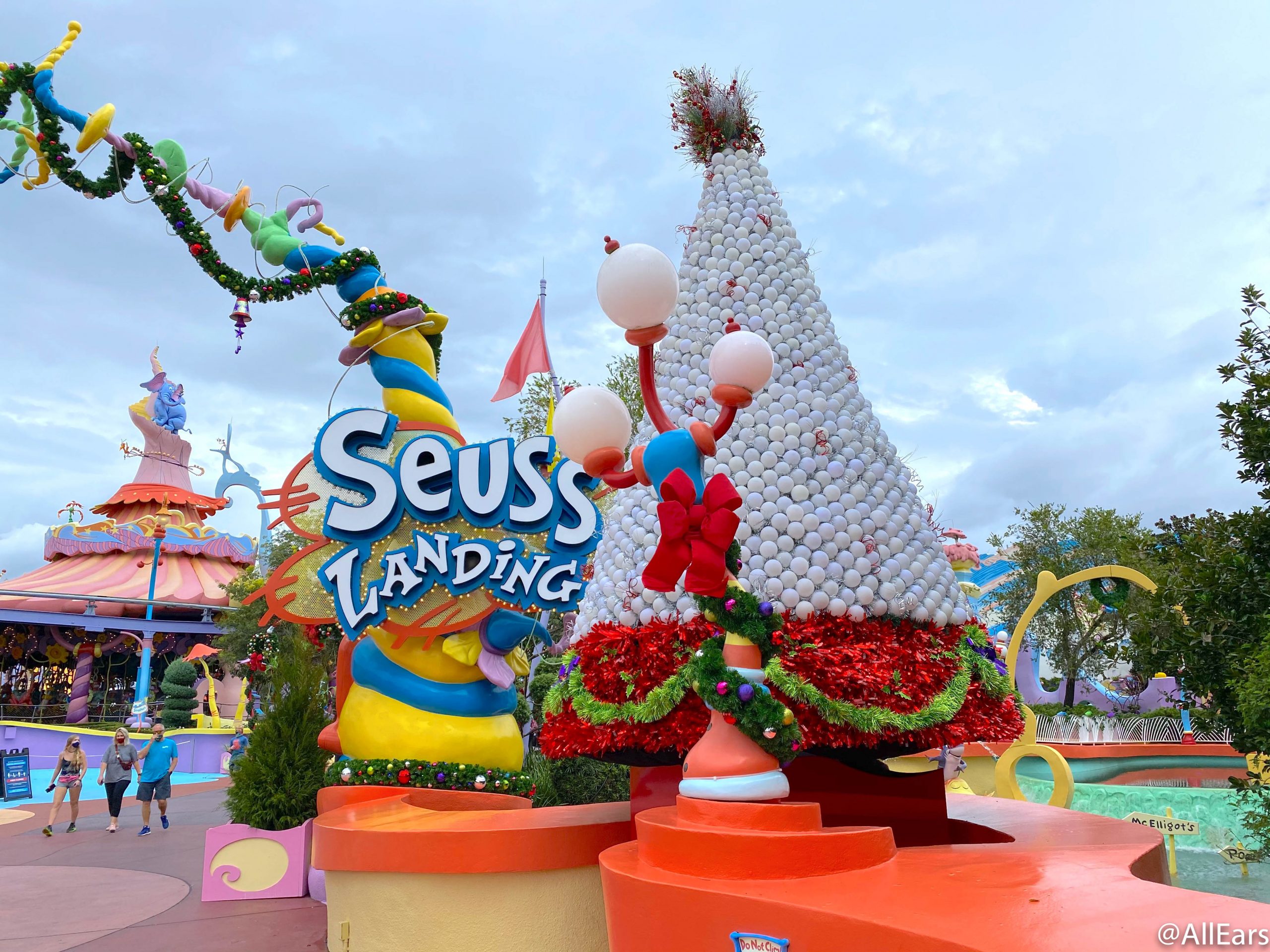 But in the end, while Seuss Landing and the Wizarding World put up a valiant effort, no one decks the halls quite like Disney. Their decor is EVERYWHERE, and it's all gorgeous and perfectly themed to its setting. It's truly magical.
WINNER: Walt Disney World
Parade Substitute:
With parades out of the question this year, neither theme park can do their annual winter performance! But both came up with great substitutions for the conventional parade.
At Disney, we've enjoyed the Cavalcades since the parks reopened, and the holidays are no different! Each park has their own exclusive holiday cavalcades, with characters in holiday outfits and more!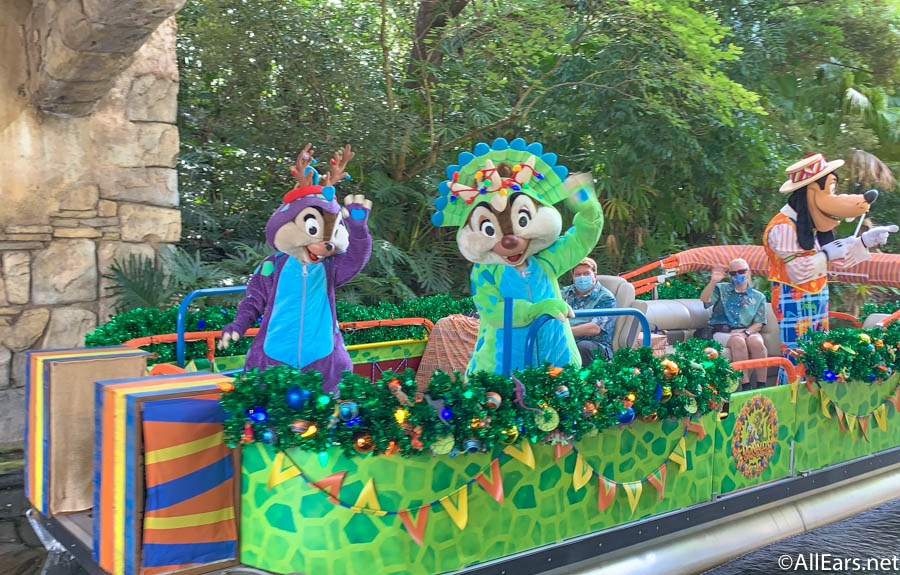 We especially love the Magic Kingdom Cavalcades, which feature music from "Mickey's Once Upon a Christmastime Parade." If we aren't going to see the full thing at Mickey's Very Merry Christmas Party, this is a good substitute!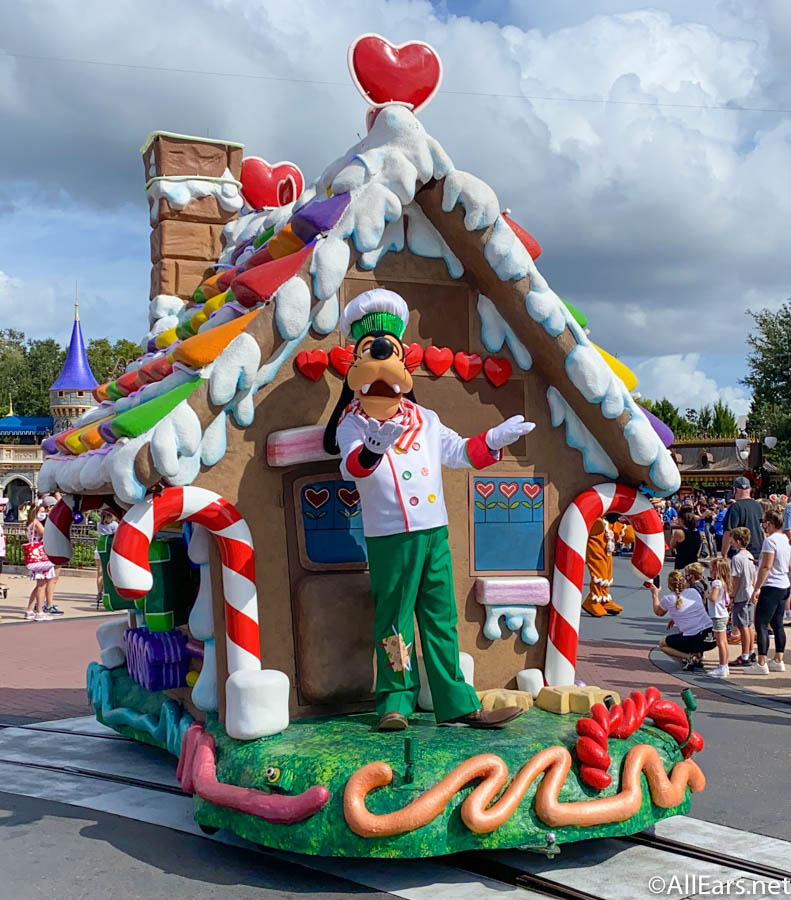 But we have to say, we were dazzled by Universal's parade subs this year!
For starters, several times throughout the day, they bring out parade floats with holiday characters on them and park them for socially distanced dance parties and photos!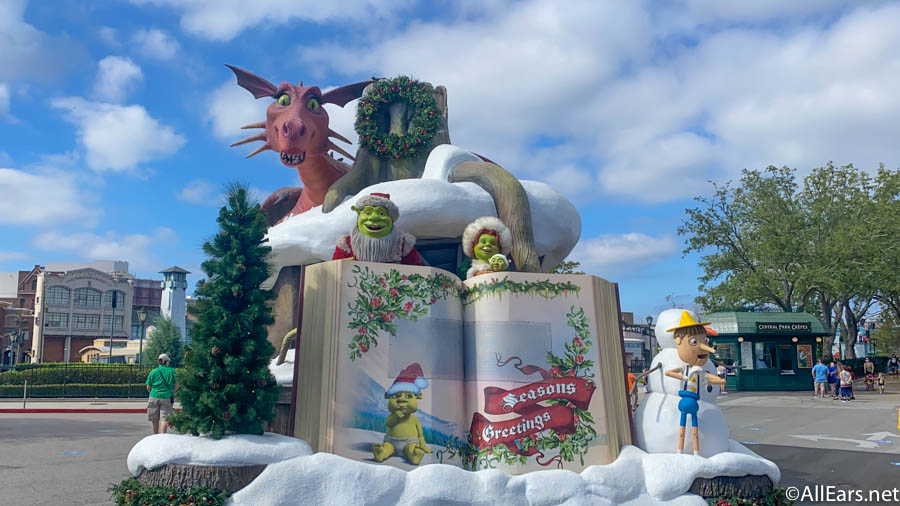 Additionally, they debuted the Universal Holiday Experience which features the giant Macy's balloons they usually carry in the parade. It's really exciting to get up close and personal with these giant inflatables. They make for pretty excellent photos too!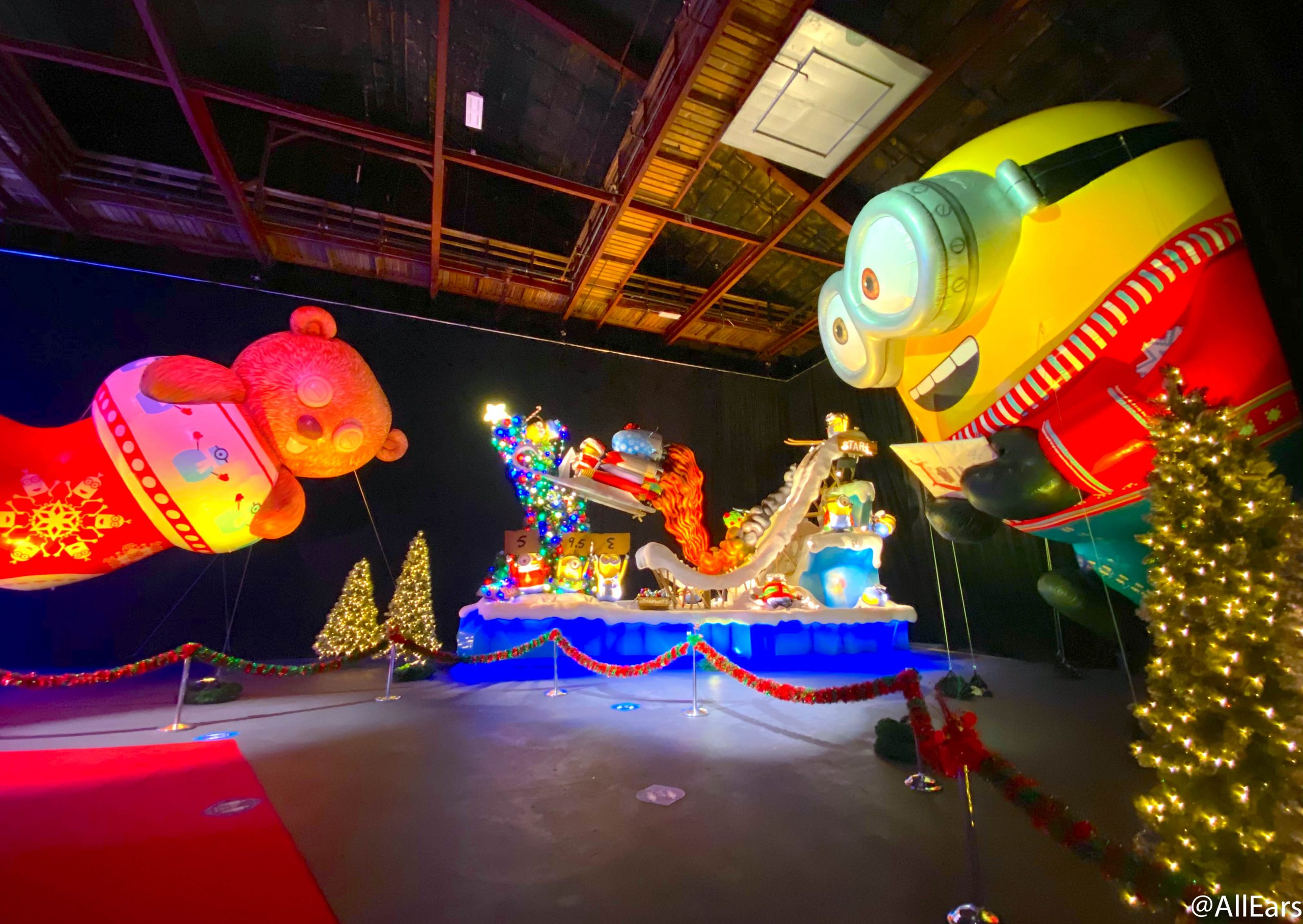 As much as we love the cavalcades, we gotta give it up to Universal on this one! We love the fact that the characters are parked and we're able to have little chitchats with them before snapping a selfie. Plus the balloon experience is really unique and awesome!
We'll always love Mickey and Minnie rolling down the street, but we tip our hats to Universal's creativity!
Winner: Universal Orlando
Santa:
There's no star of Christmas quite like Kris Kringle! And you can find him at both resorts this holiday season.
At Walt Disney World, you'll see him rolling (or floating) by in each park as part of the daily cavalcades.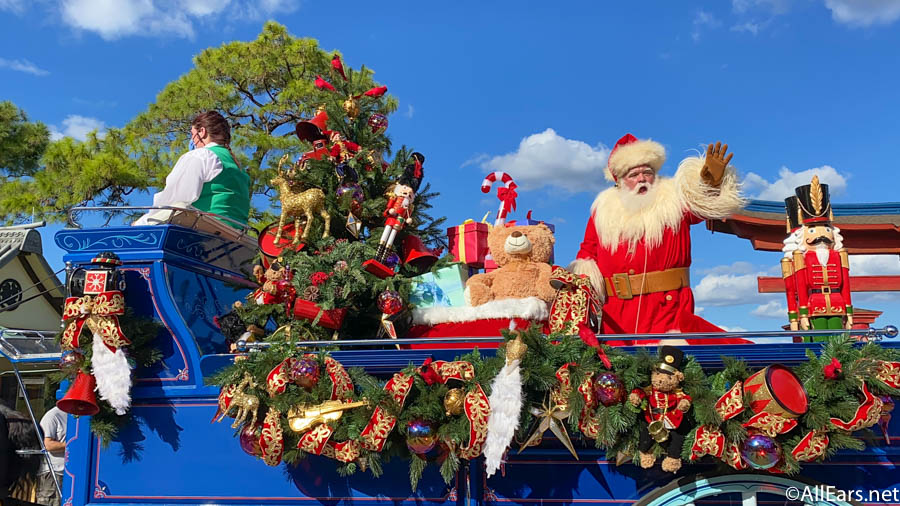 Over at Universal Orlando, you can meet Santa as the grand finale of the Universal Holiday Experience!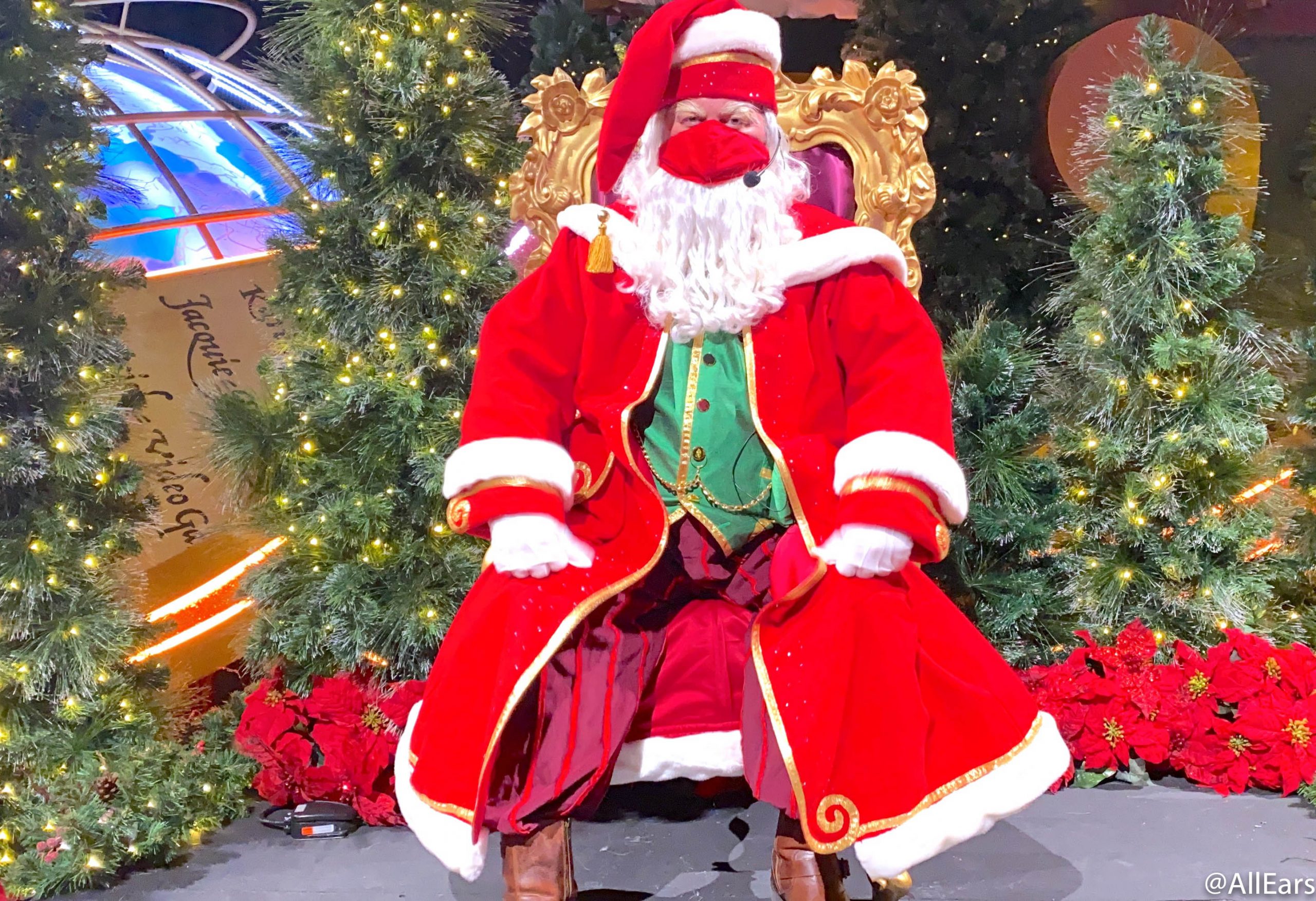 We gotta say, getting to actually talk to Santa (even through masks) and tell him what we want for Christmas totally tops him rolling by on the street.
Winner: Universal Orlando Resort
Treats:
What are the holidays without a little sugar and snacks? Not holidays in our book!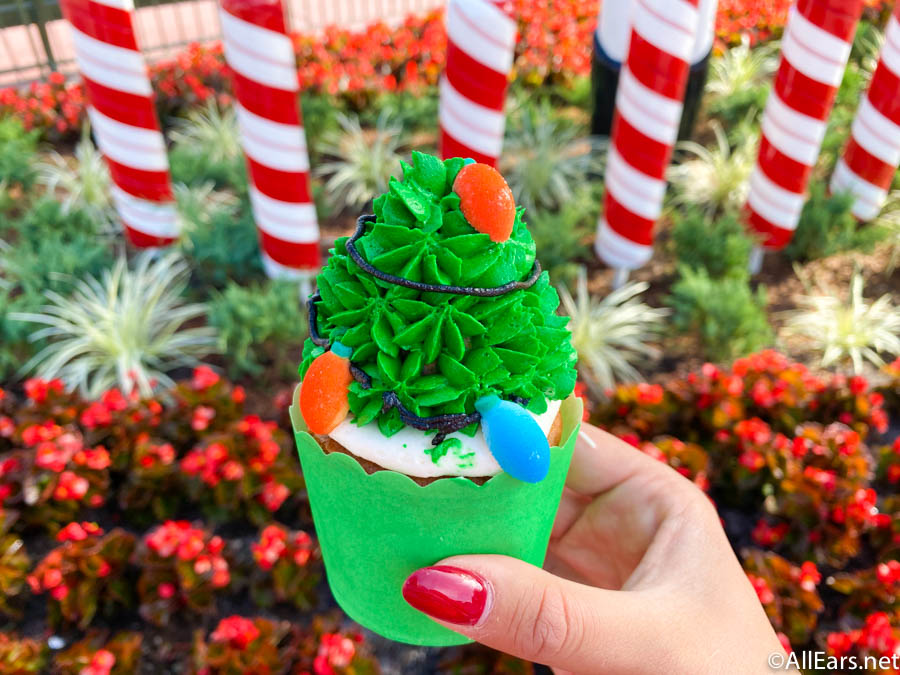 All four of the Disney parks, not to mention Disney Springs and the resorts, have dozens of holiday yummies to try. From cupcakes to savory dishes, there is something for everyone.
But no one shines brighter when it comes to holiday food than EPCOT! This time of year is when they host the Festival of the Holidays, which features holiday kitchens around World Showcase and a cookie stroll.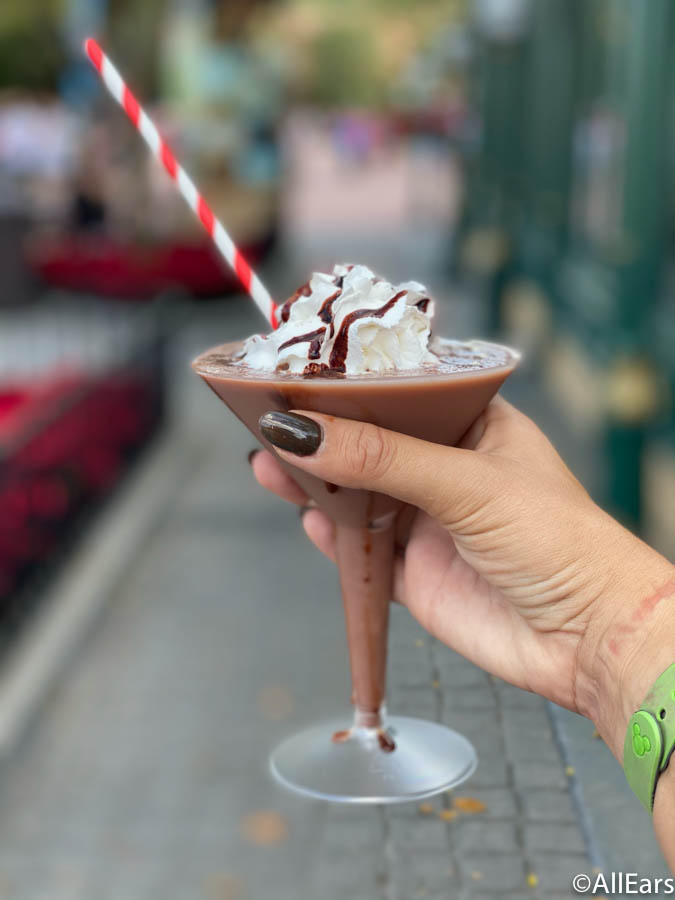 While not always known for their food, Universal Orlando Resort has really stepped up their flavors and dishes this holiday season! They've got holiday food trucks and a treat trail around the parks.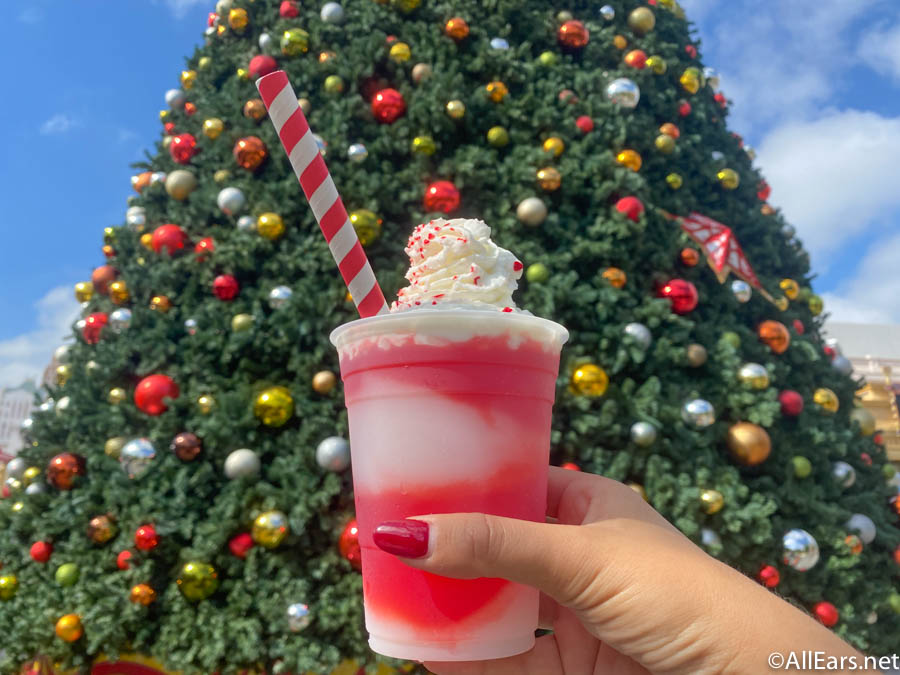 There's also a new holiday tribute store, which features a whole room full of treats including homemade sticky buns, hot cocoa bombs, and glowing gummies.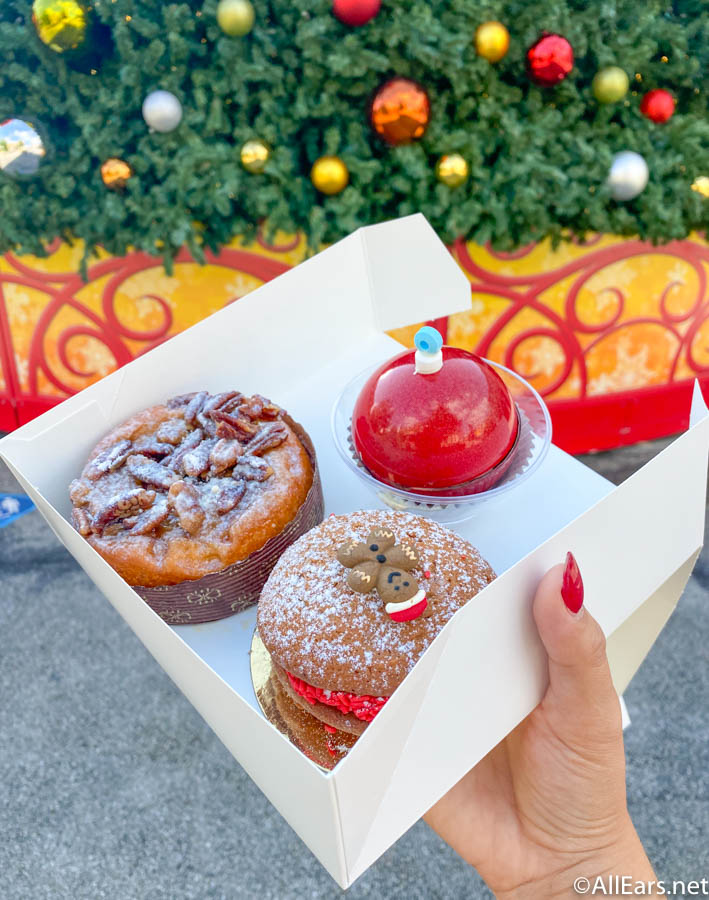 As much as we love Universal's efforts, and without EPCOT it would be a closer race than we expected, the Festival of the Holidays tips the scale and seals the deal for Disney on this one!
Winner: Walt Disney World
Daytime Entertainment:
Now that we're full of holiday treats, we want to listen to some holiday tunes!
At Disney, you'll find the vast majority of the entertainers at EPCOT — including the Voices of Liberty, the Jammitors, and Mariachi Cobre.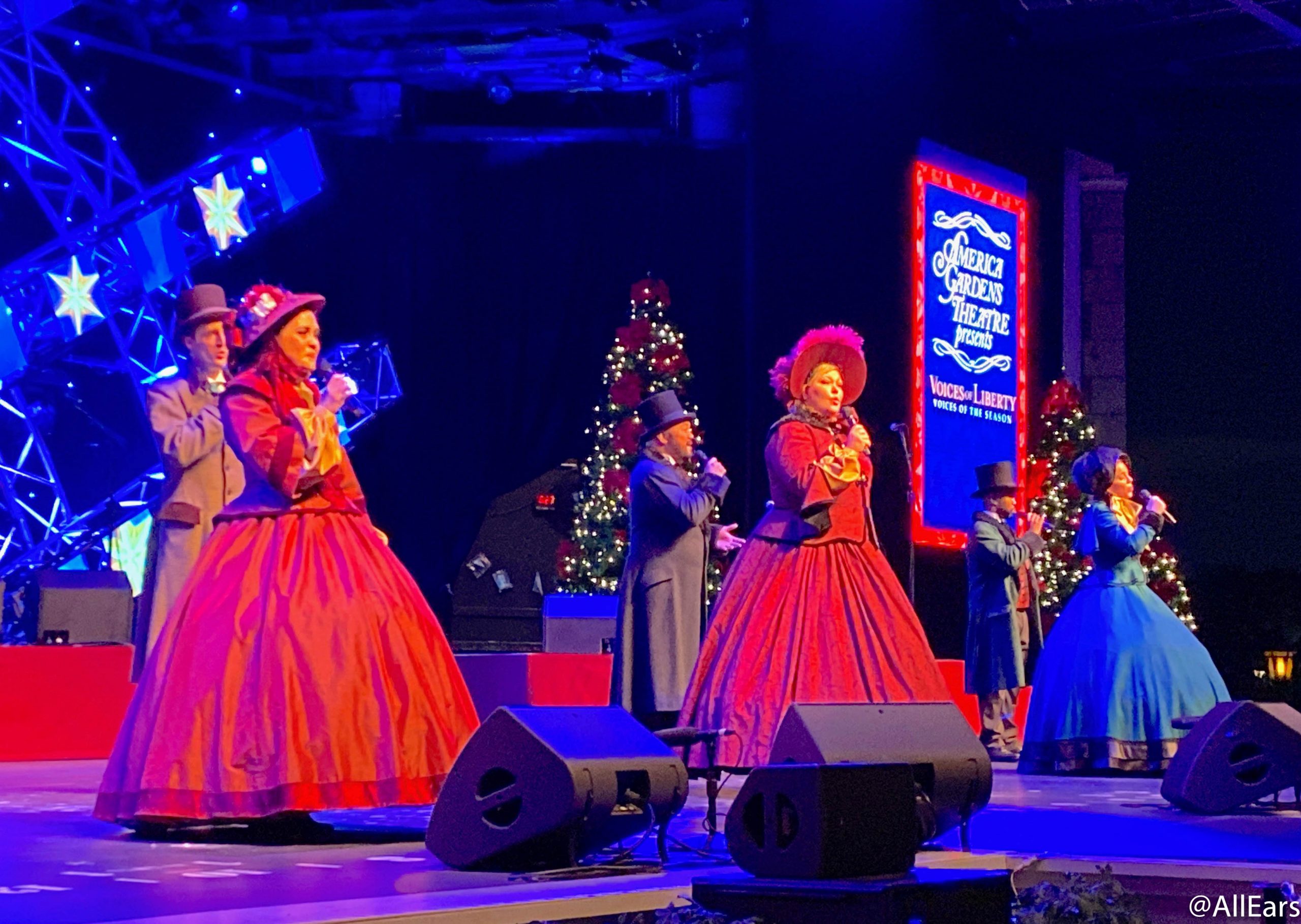 And don't forget the Dapper Dans over at Magic Kingdom!
Down the road at Universal, there is quite a bit of holiday merriment to be enjoyed as well!!
For starters, the Beat Builders, Blues Brothers, and Marilyn Monroe show have all gotten a holiday makeover!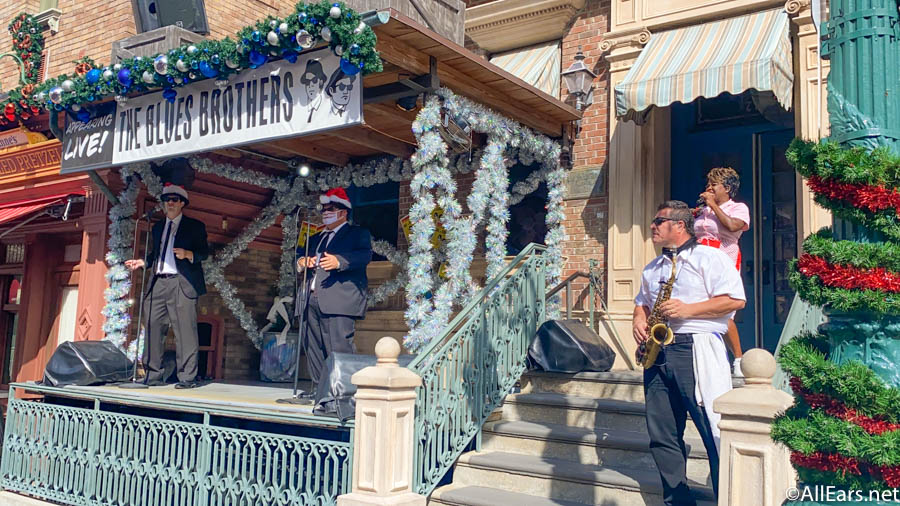 Plus, the shows in Wizarding World have gotten their own yuletide flair — the Frog Choir and Celsistina Warbeck are both celebrating the season with holiday songs!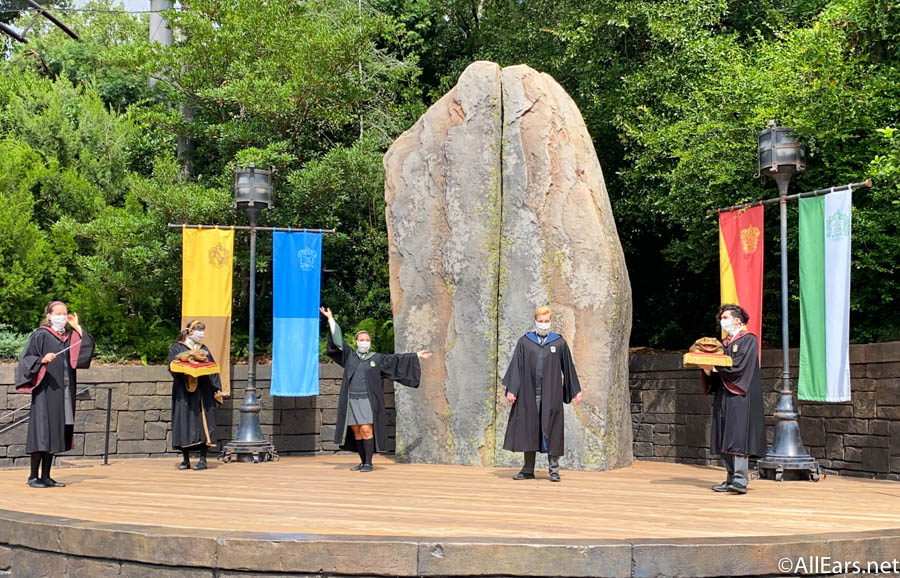 When it comes to who did the holiday entertainment the best….it's a tie. We honestly can't choose! We love the classics at Disney like the Voices of Liberty and Dapper Dans, but we also love getting down to some contemporary Christmas hits with the Blue Brothers and Beat Builders!
Winner: Tie 
Nighttime Entertainment:
Most nighttime shows and fireworks have been put on hiatus, but both theme parks have come up with a little night time festive fun!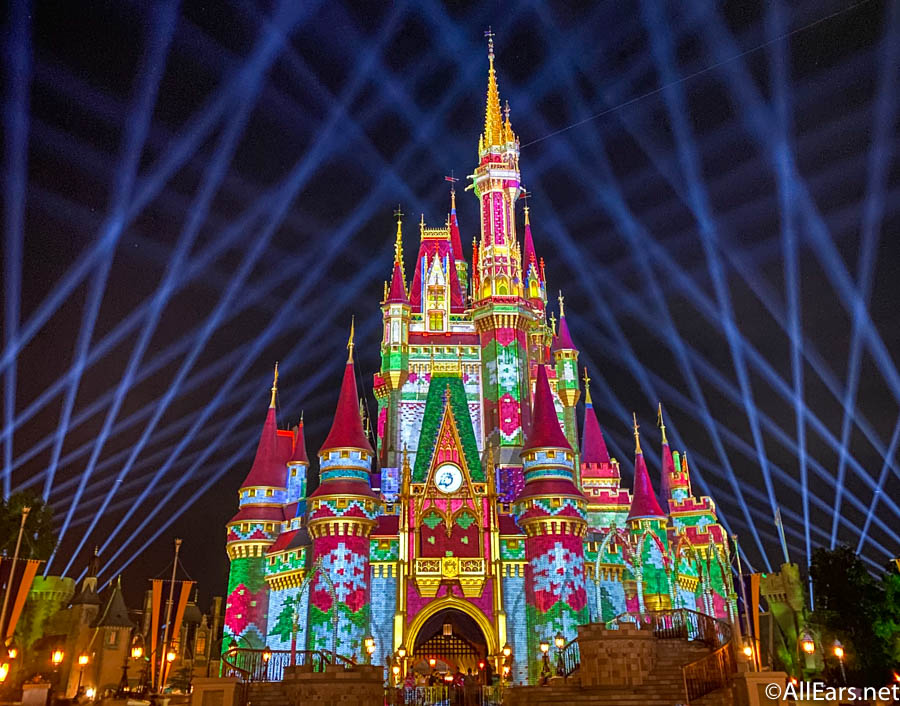 As the sun goes down in Magic Kingdom, the Castle lights up with various projections! They change every 15 minutes or so, and recently even had a firework or two to accompany them!
They aren't the dream lights, but we'll take what we can get.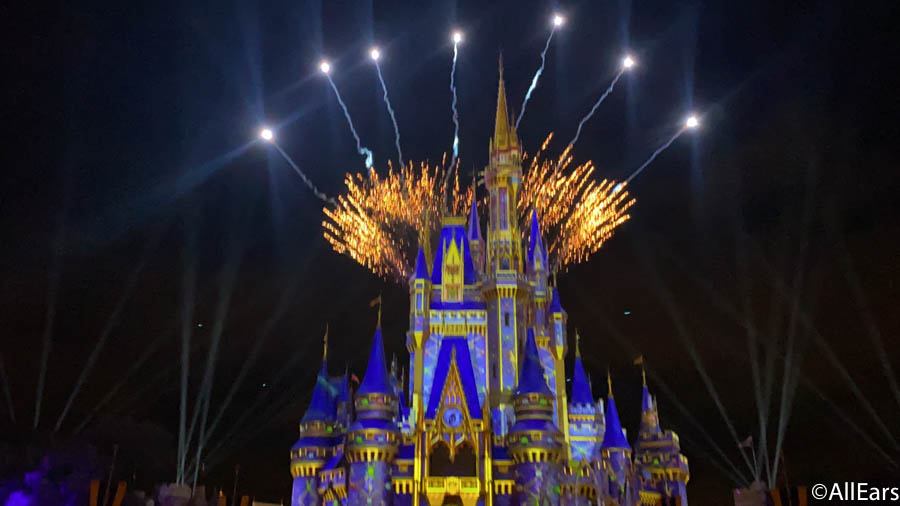 Whereas over at Universal Orlando, a brand new holiday tour is the only way to see the Christmas nighttime entertainment! The tour is $60 per person ($50 with an annual pass), and gives you exclusive viewing of "The Magic of Christmas at Hogwarts" projection show.
The tour also includes a meet and greet with the Grinch, and time to wander Hogsmeade at night with virtually no one else there.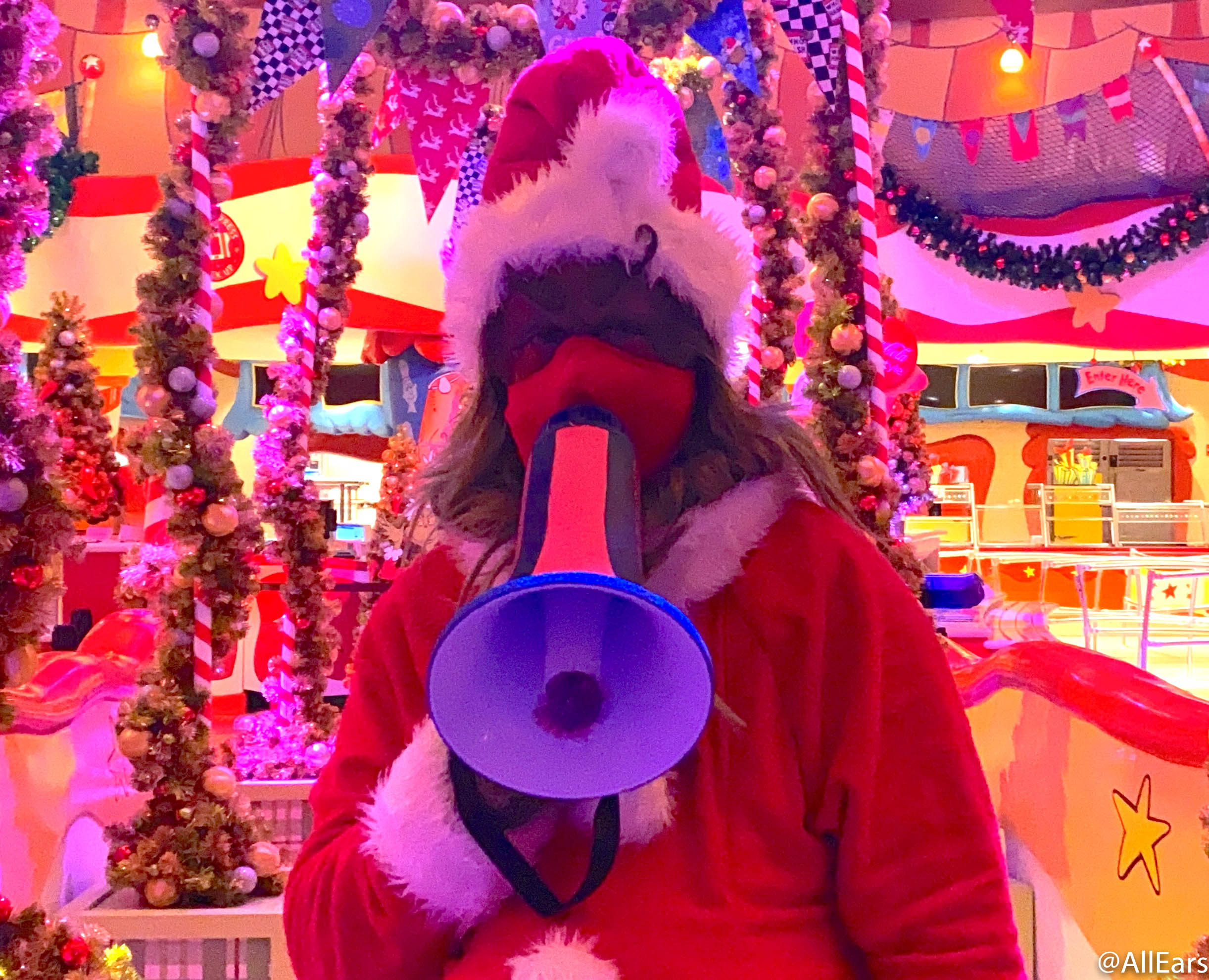 We have to say, the holiday tour at Universal really impressed us this year! As big Potter nerds, we loved the exclusive show.
But it's not really fair to give the win to an experience you have to pay extra for is it? Guess that's another tie.
Winner: Tie 
OVERALL: 
At the end of the day, both resorts did an INCREDIBLE job with the holidays, this and every year. And ultimately, it comes down to what YOU want out of your Christmas at the theme parks.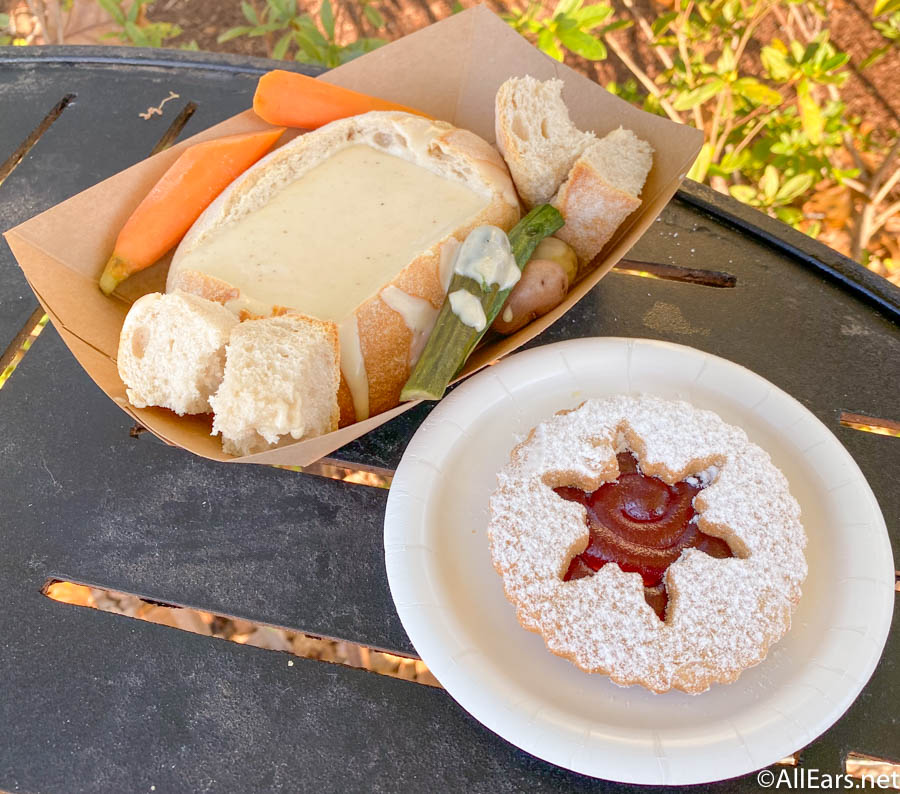 If you want to stroll around the world, sampling holiday cuisine, then head to EPCOT.
Or if you want to see the iconic decor and Mickey and Minnie rolling down Main Street, then scoot on over to Magic Kingdom.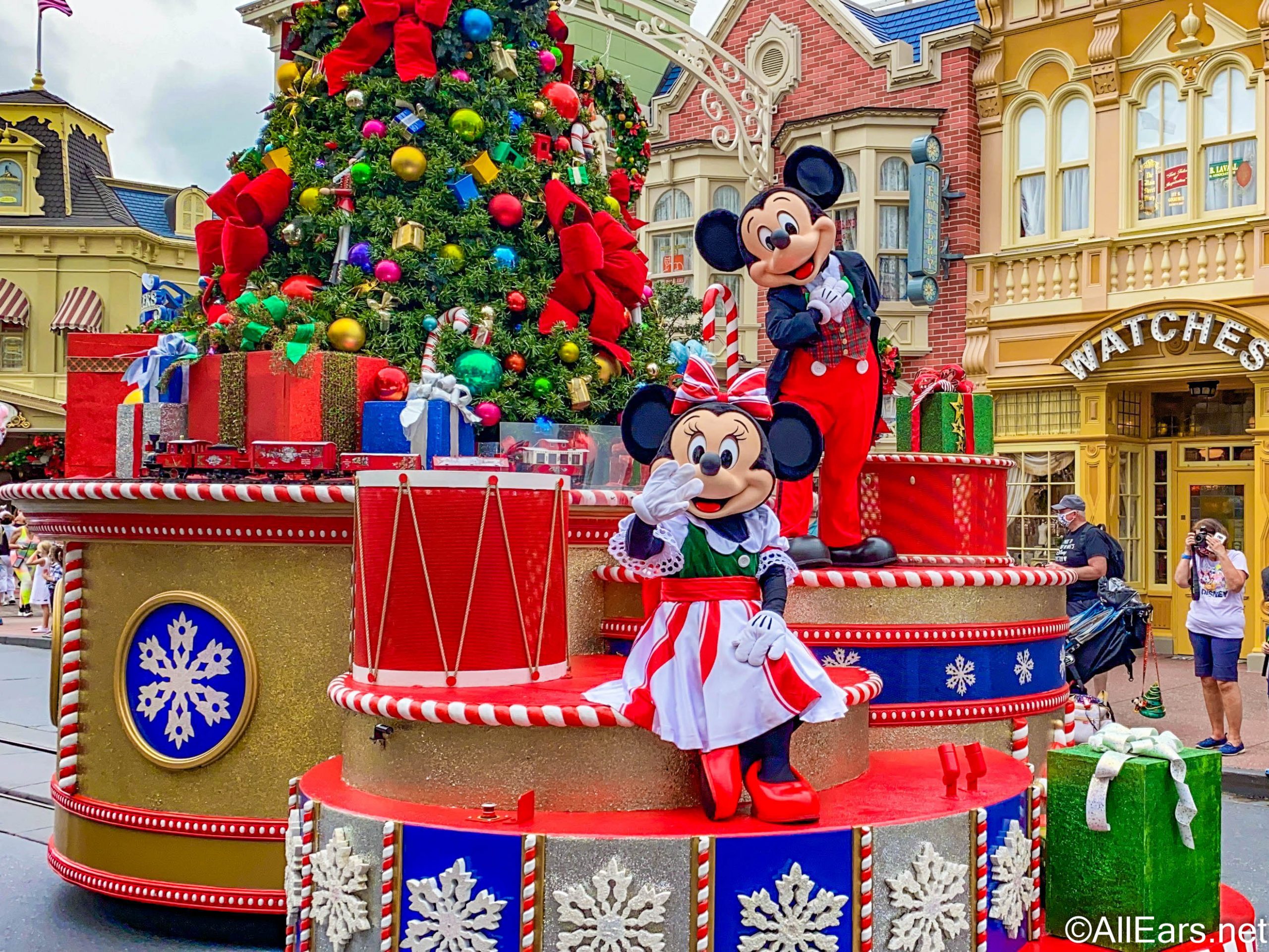 However if you're in the mood for some more contemporary entertainment, or want to get up close and personal with the Macy's Balloons (or Santa!!), head on down to Universal Orlando!
Plus, Universal's Holiday Tribute Store is the most fun shopping we've had in a park yet! (Also…they had great treats.)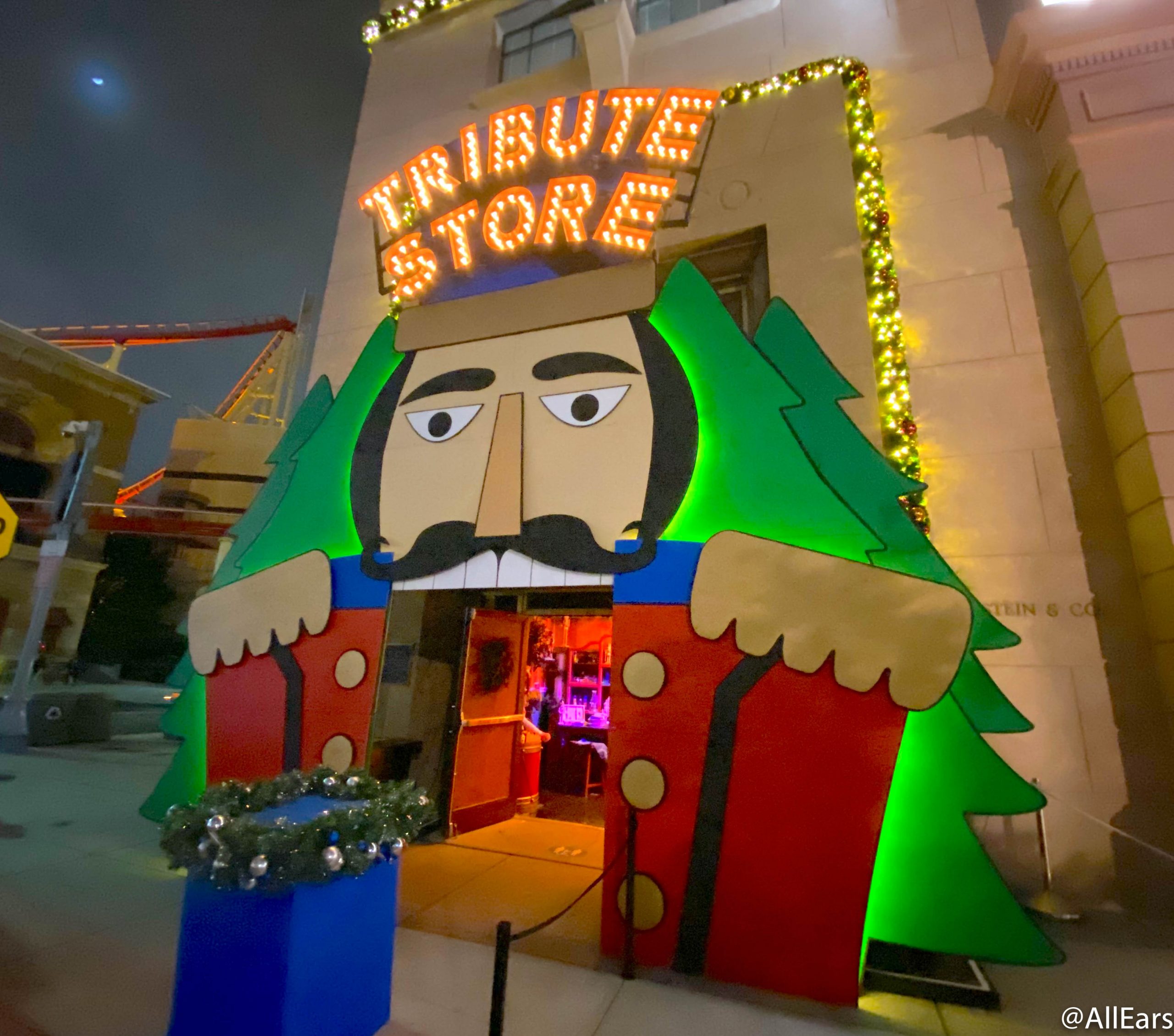 Plus, we loved the Universal Holiday Tour — it may just be the best thing we've done all season! We can't recommend it enough for a special something for Harry Potter and Grinch fans.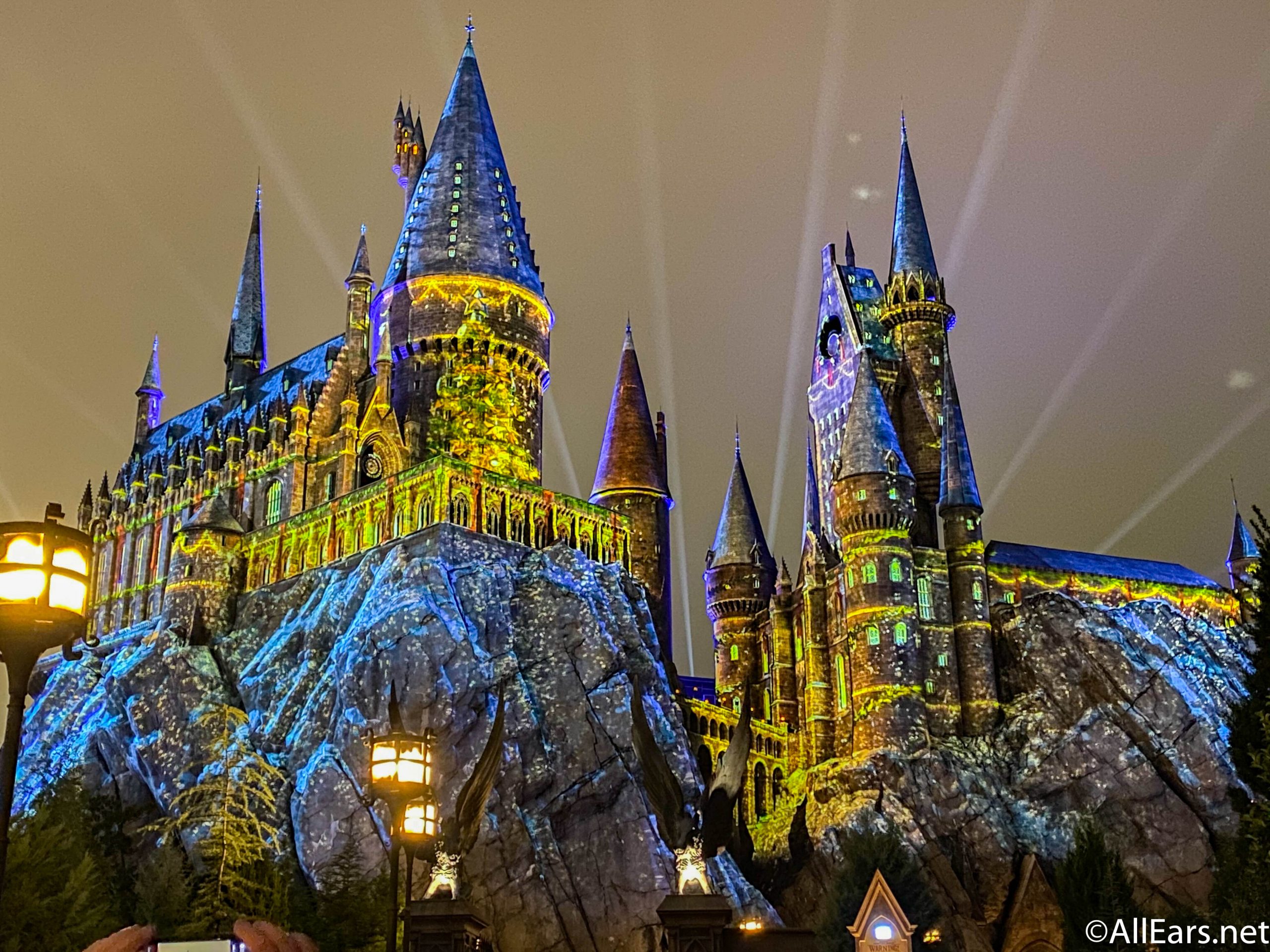 We're not here to be Grinches and pick one over the other — that's not in the spirit of the season!
Both resorts did a great job with the limitations in place this year. Sure Universal's entertainment may trump Disney's, but Disney has the food and decor games cornered.  And while they each won a few rounds over the other, ultimately both Disney and Universal are putting on great holidays this year.
And isn't that we all need at the end of 2020?
Are you headed to Disney or Universal this holiday season? Let us know in the comments!
Join the AllEars.net Newsletter to stay on top of ALL the breaking Disney News! You'll also get access to AllEars tips, reviews, trivia, and MORE! Click here to Subscribe!