The holidays are upon us, friends!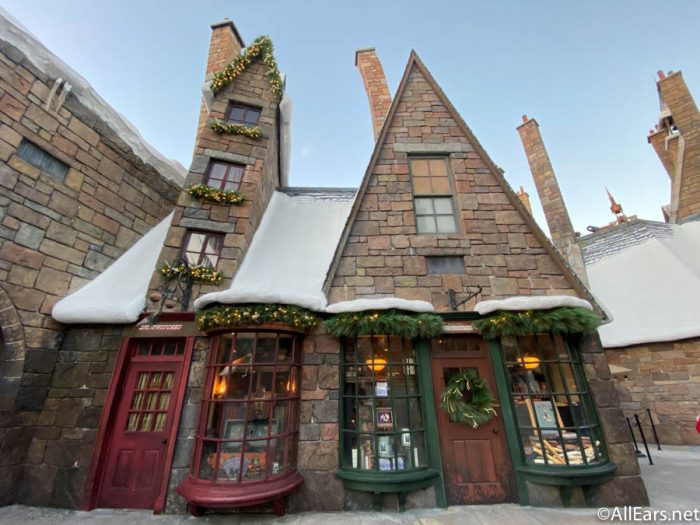 Universal Orlando is ringing in the season with Christmas face masks and hot Butterbeer! We popped into the park this evening and the park is being lit up with Christmas trees, wreaths, and more decorations! Come take a look at Universal's magical new look!
Naturally, Seuss Landing was the first area to put up their holiday digs this season. Whoville is always in the holiday spirit and the Grinch definitely needed a little pick-me-up. Right away, we noticed that the entrance to Islands of Adventure received a few embellishments!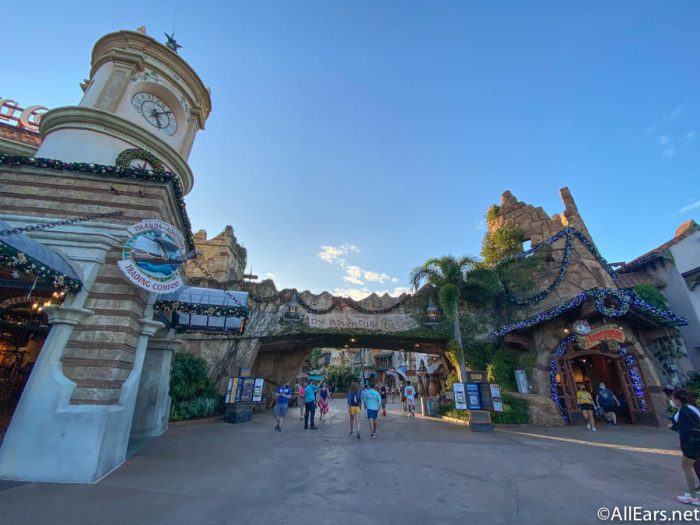 The Wizarding World of Harry Potter is dressed up for Christmas this week too!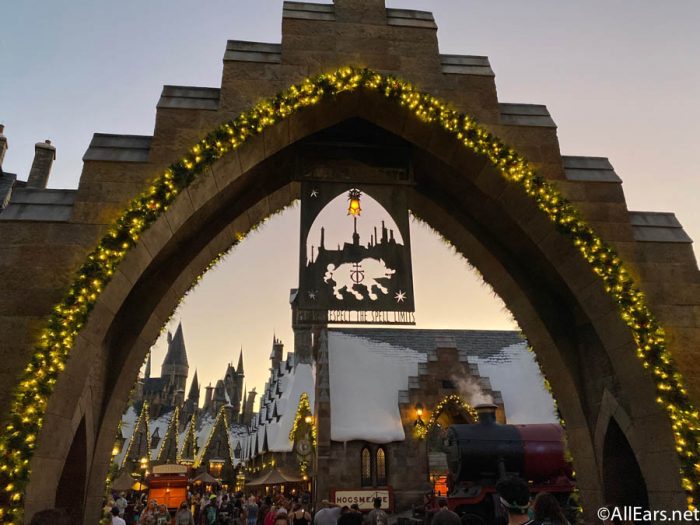 Just take in that view!
More Christmas decorations in Hogsmeade! pic.twitter.com/Bl52LH94Ji

— AllEars.Net (@AllEarsNet) November 4, 2020
The Three Broomsticks is the perfect place to duck inside for beef pasties and a Butterbeer for the holiday season!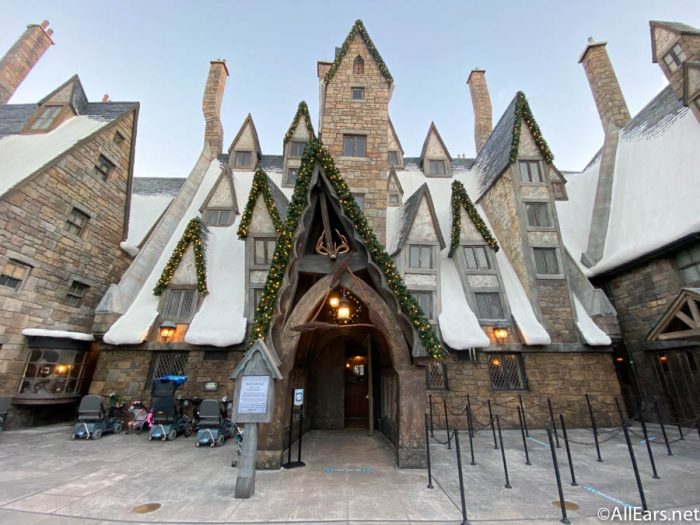 Speaking of! Even the Butterbeer cart is looking cute in Christmas gear!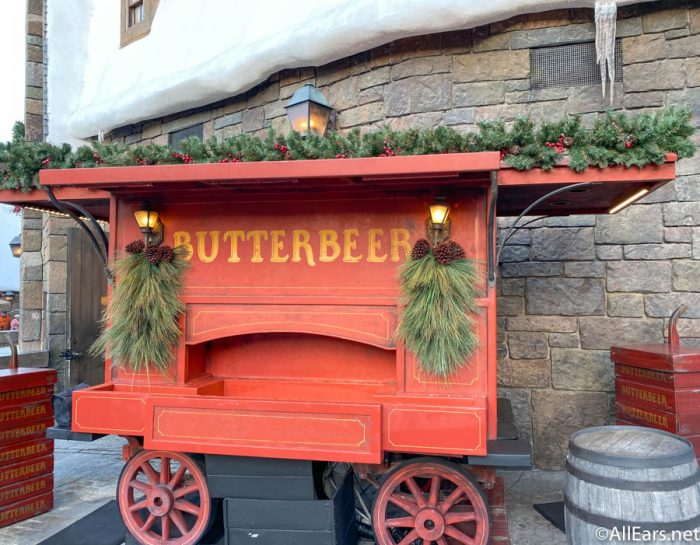 And how perfect is the Hogwarts Express among all the decorations right now??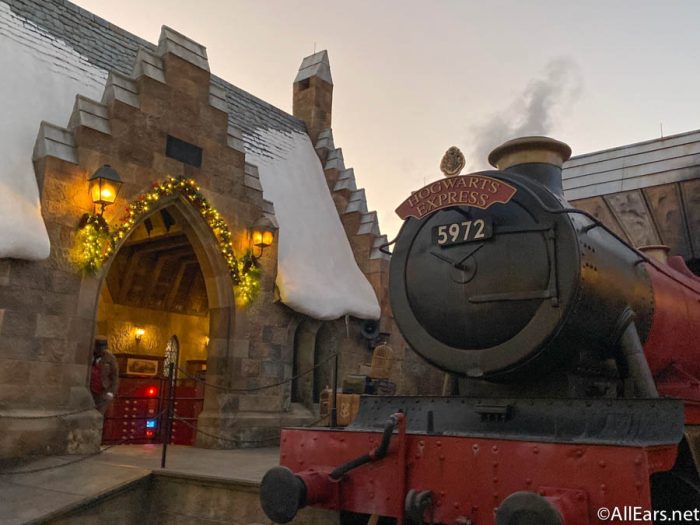 The decorated archway is incredibly lovely too!
It's Christmas in Hogsmeade! pic.twitter.com/ZdDtT0cQFp

— AllEars.Net (@AllEarsNet) November 4, 2020
Every corner of Hogsmeade is decorated with evergreen wreaths and golden ornaments!
Let's face it, this place is practically made for the holidays! Snow caps the buildings all year long and it's perfectly cozy.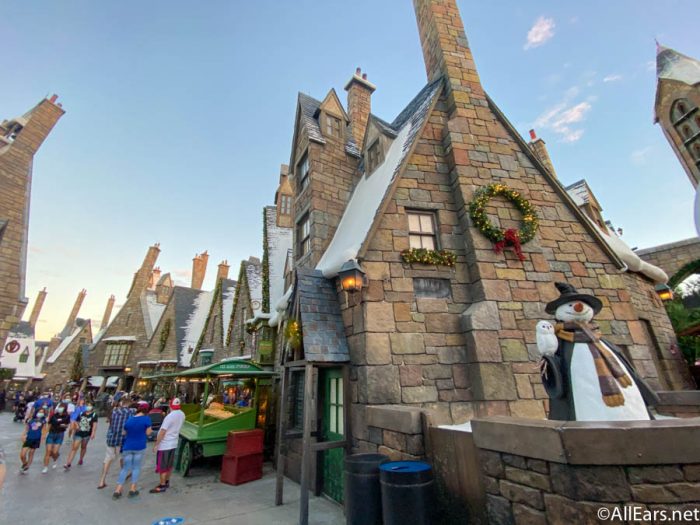 Don't you love strolling down this path all covered in Christmas? The only thing that would make it better is a cup of Butterbeer in your hand!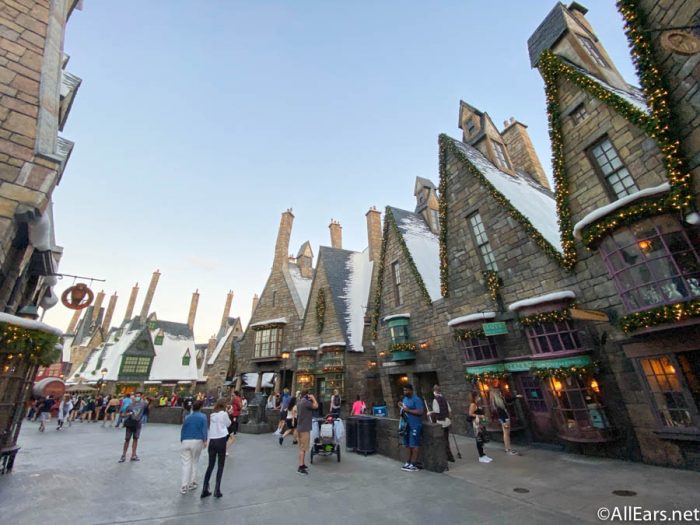 Walking past the Owl Post, you'll see a welcoming wreath on the front door!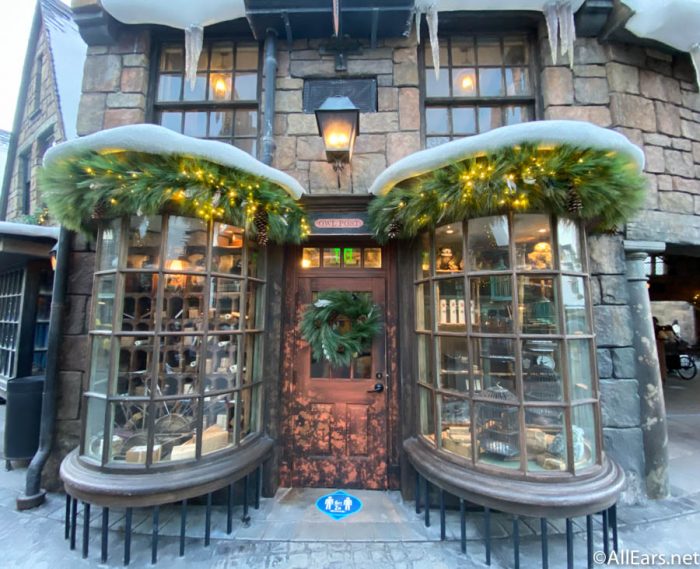 Head into Honeyduke's and you're in for more holiday surprises…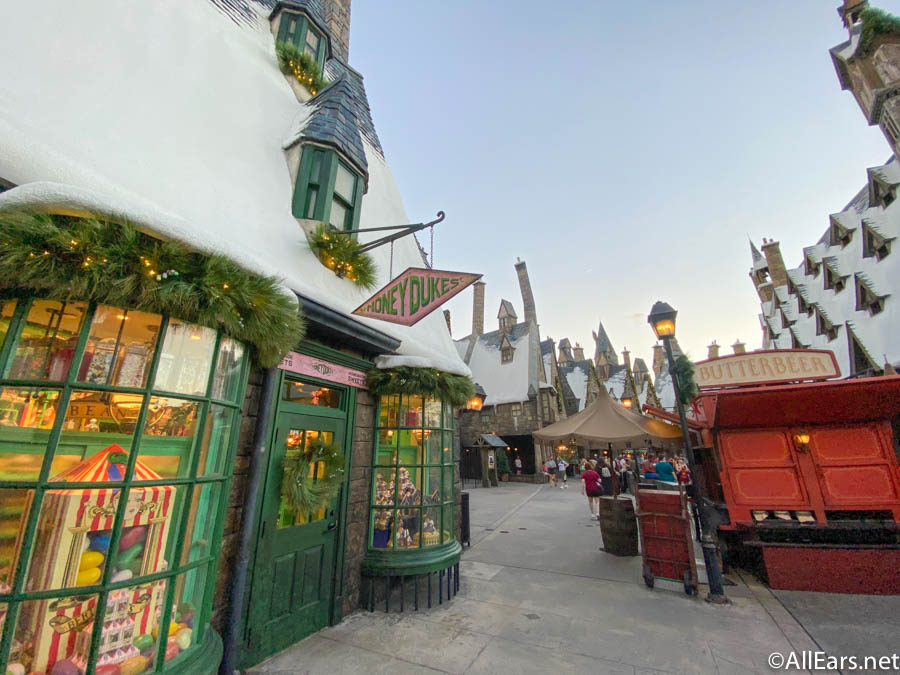 …like these fun evergreen decorations hanging from the chandeliers…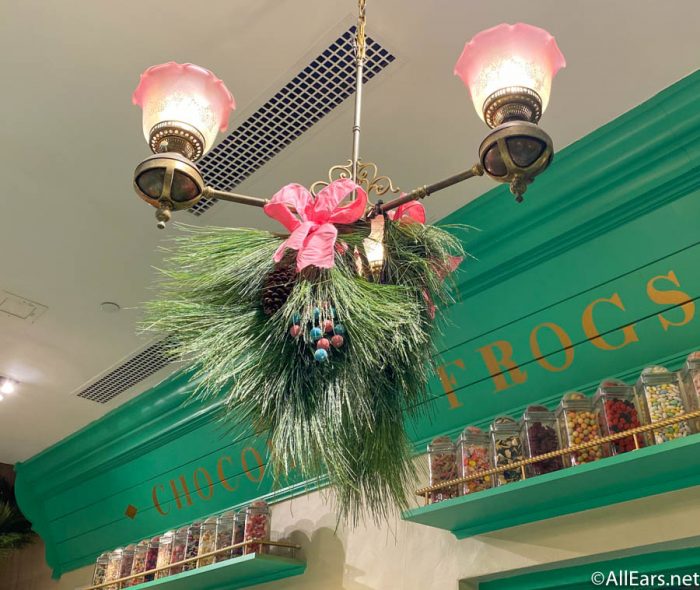 …and all over the light fixtures and staircase!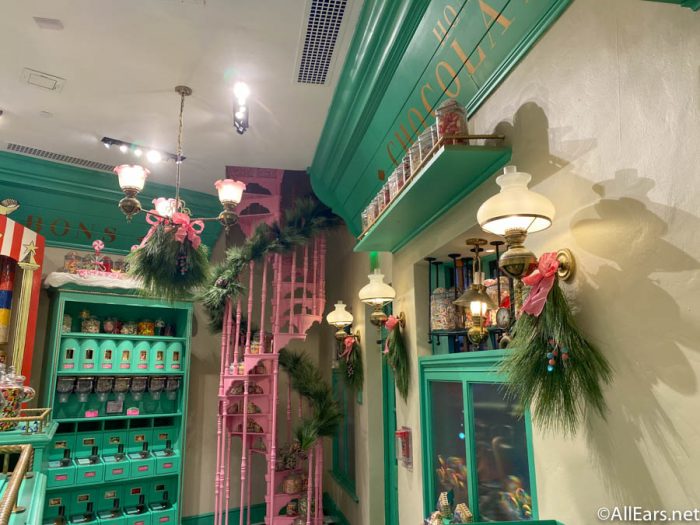 The Wizard Snowman is surrounded by wreaths and evergreens!
Christmas decorations in Hogsmeade! 🎄 pic.twitter.com/GkTXPWrD0V

— AllEars.Net (@AllEarsNet) November 4, 2020
Now, for some rides! Harry Potter and the Forbidden Journey is a Universal must-do. Let's see if any holiday cheer has popped up inside!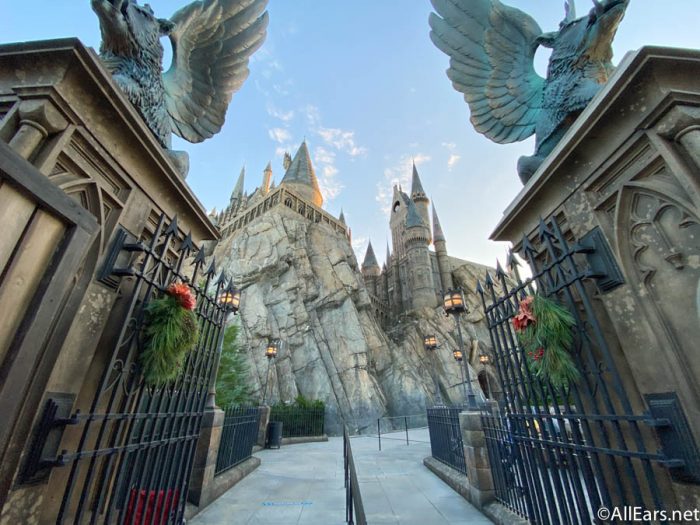 The portraits of the four house founders are embellished with their house colors. Godric Gryffindor is sporting vibrant red ribbons…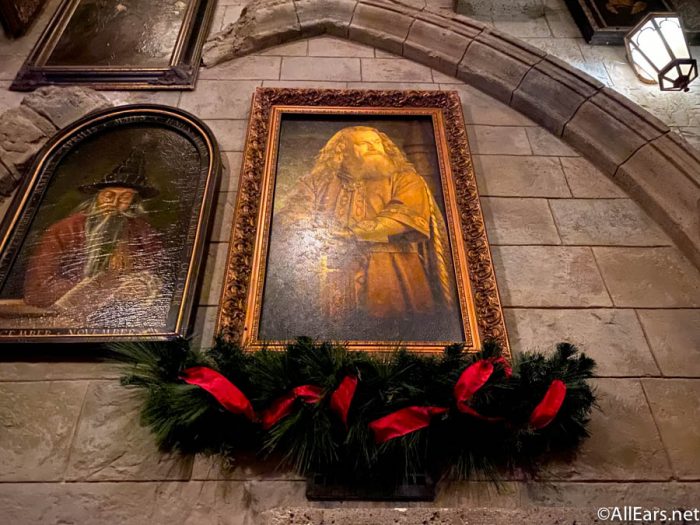 …Helena Ravenclaw is looking wintry in blue…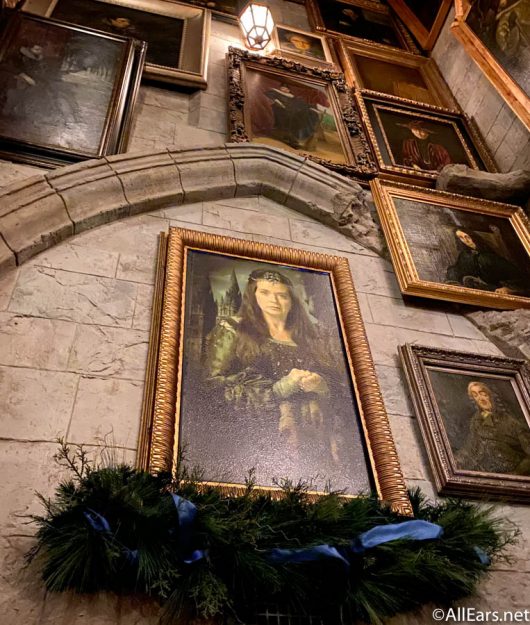 …Helga Hufflepuff is in golden yellow…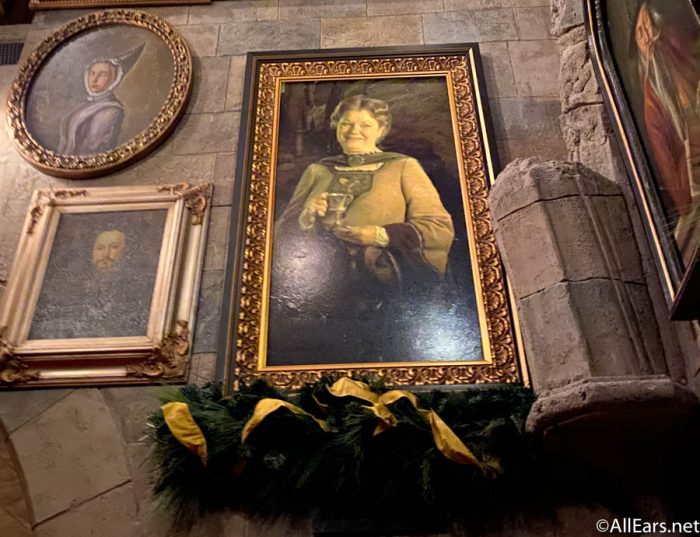 …and Salazar Slytherin in snake-like green!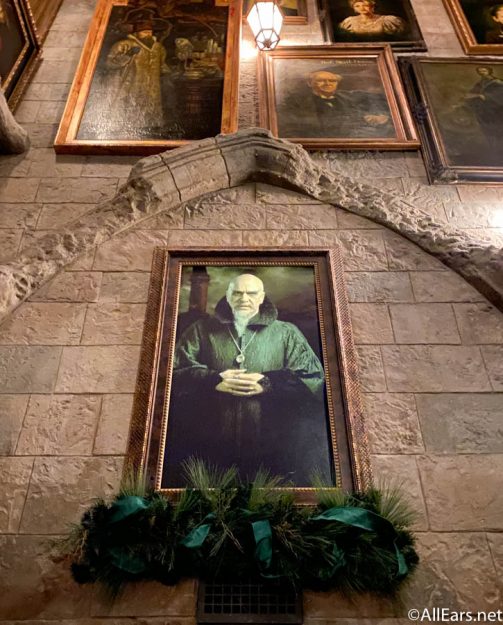 There are also Christmas trees…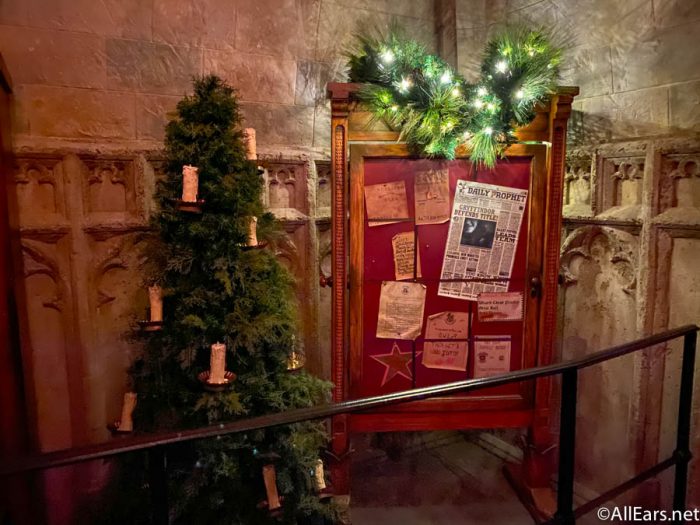 …and holiday cards hung by the fireplace!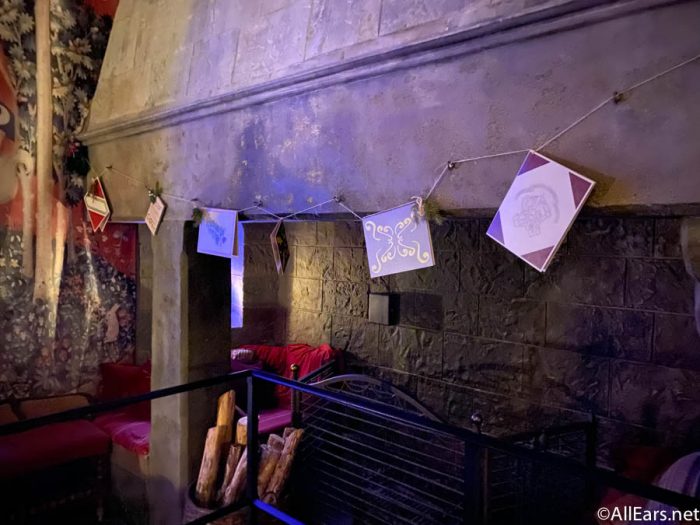 Even the Sorting Hat was surrounded by wreaths!
Sorting Hat! pic.twitter.com/RnuzIU8Jh1

— AllEars.Net (@AllEarsNet) November 4, 2020
Over at Universal Studios Florida, the entrance to Diagon Alley was lined with wreaths…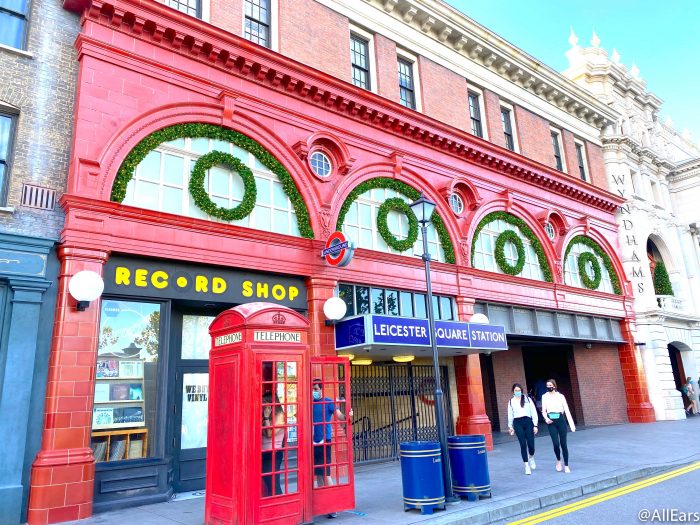 …and the inside was a winter wonderland!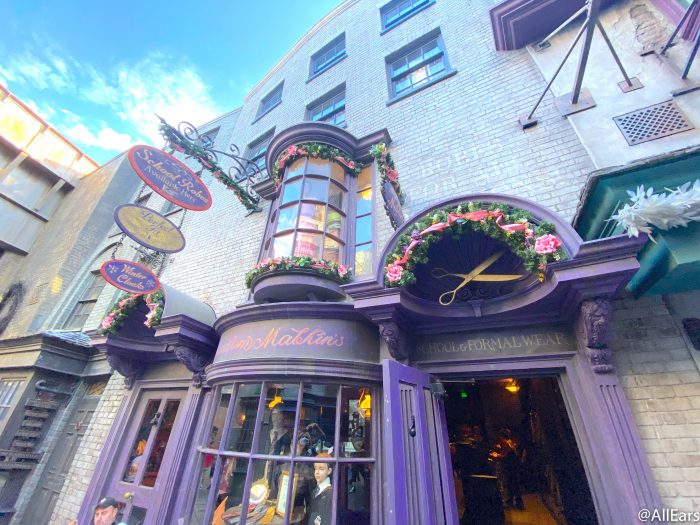 The Pumpkin Juice sign is lined with evergreen wreaths…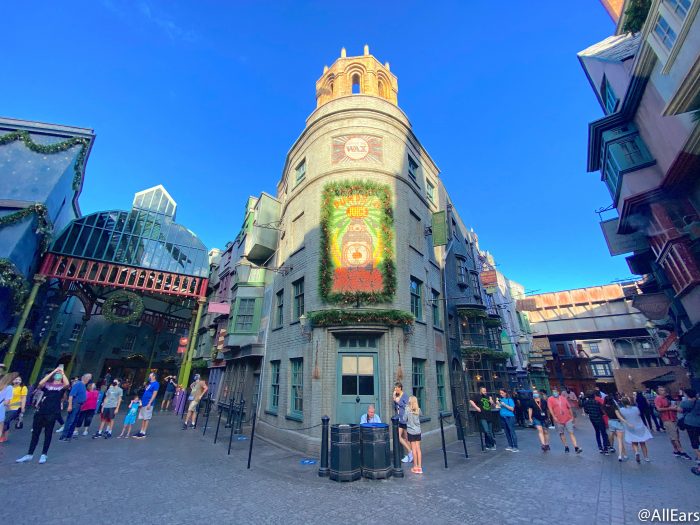 …and every shop is practically glittering here!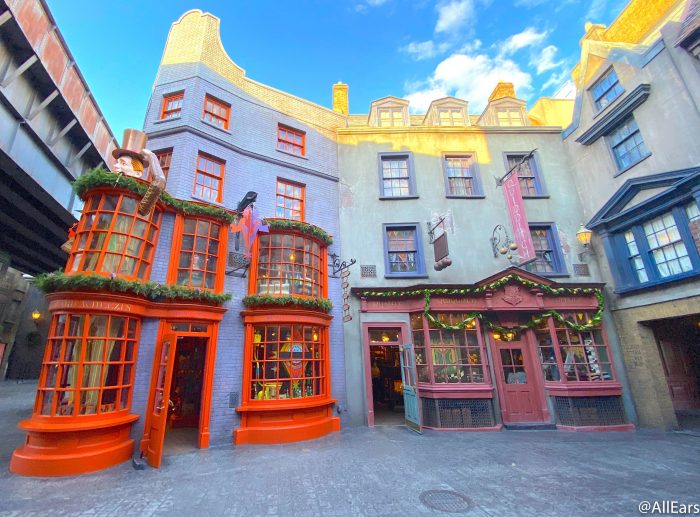 Weasley's Wizard Wheezes got a glow-up too!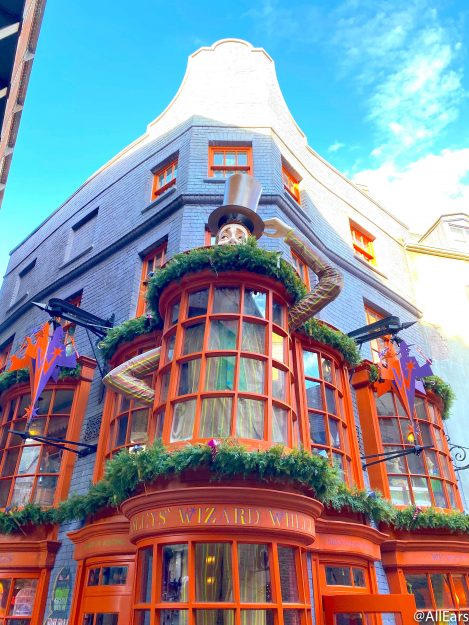 ALL the buildings are practically bursting with Christmas cheer!
So magical! Gringott's Bank should look like this all year long!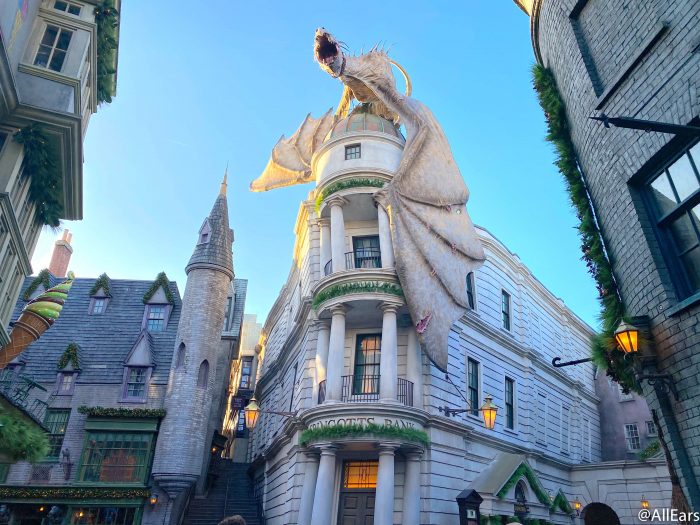 Whew! That's a lot of holiday cheer! But hey, we're not complaining. We're SO pumped for the holiday season and we're looking forward to more Christmas decorations, goodies, and merchandise. Stay tuned with us all holiday season as we explore the Florida theme parks!
What's your favorite thing about Universal Orlando during the holidays? Let us know in the comments!