We've noticed today that the crowd levels in Disney World were particularly high! With Thanksgiving week reportedly booked nearly at capacity, we knew the elbow room in the parks was going to be a little more sparse.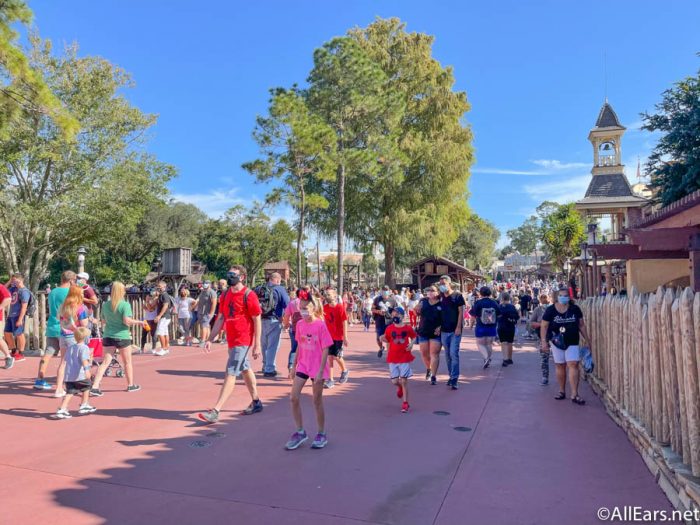 While there are still plenty of spots you can practice safe social distancing, we realized that we had run into an interesting challenge in EPCOT.
As you may know, today is the first day of the 2020 Taste of EPCOT International Festival of the Holidays. The Festival is a great way to pick up small portions of scrumptious food and beverages from around the world at various Kitchens throughout World Showcase.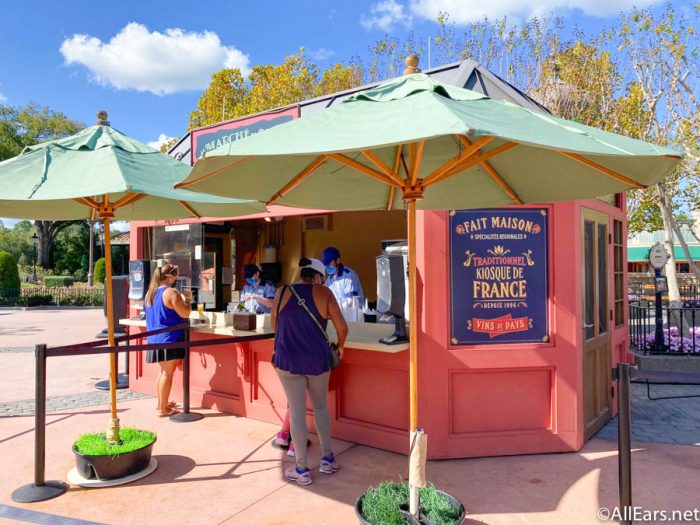 Also, as you may know, Disney's current face mask policy states that guests cannot eat and drink "on the go." Instead, guests must be stationary and socially distanced from other guests.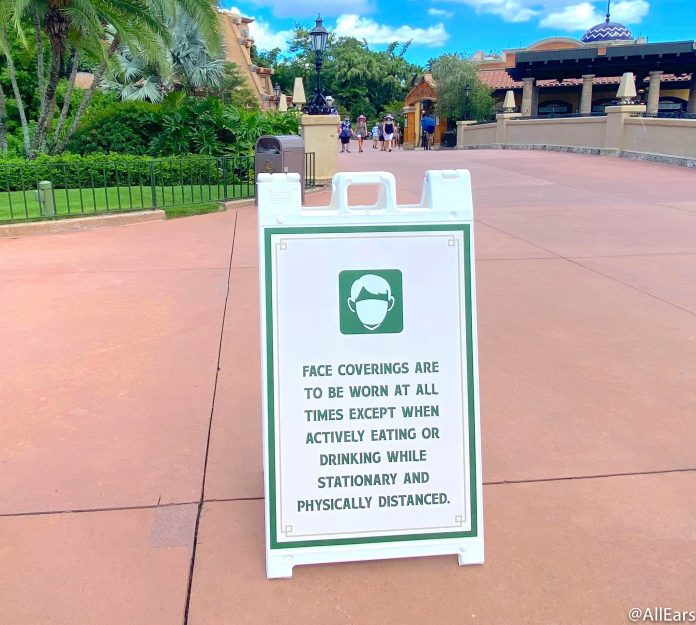 So, the natural inclination would be to look for a table that you can pause at to safely remove your face mask and enjoy your Festival treats! However, we discovered today how difficult of a task that is.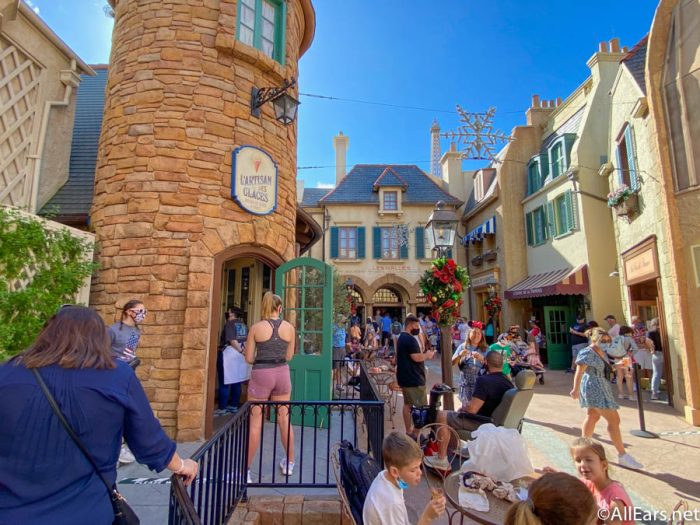 So far today it has been very challenging to find an open table or any place to sit or stand off to the side for that matter. So, what do you do when you must remain stationary in order to eat and drink, but you can't find a safe spot to remain stationary?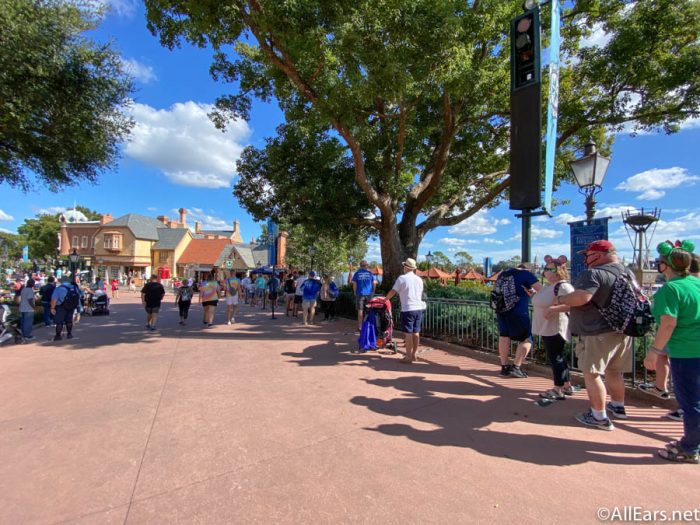 In some instances, we were able to wait just a short while before a table became available. In other instances, we had to walk around the various Pavilions for longer than we would have liked (we can't have our food melting or getting cold!).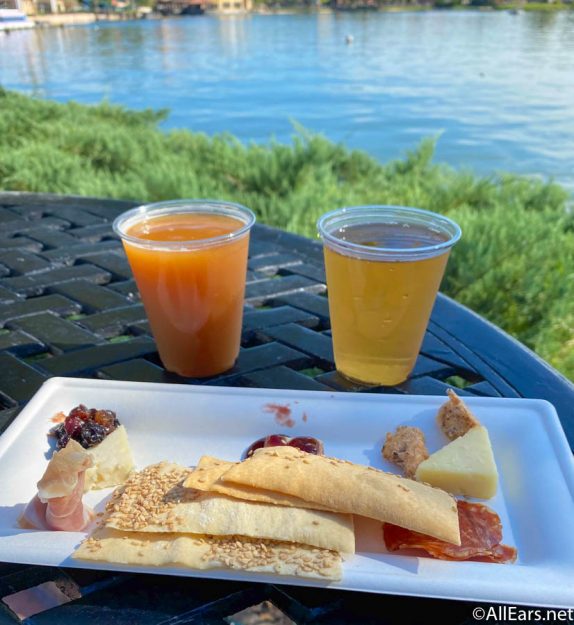 And sometimes, you may have to get creative and find a corner you can stand in away from others to safely eat and drink. It's not ideal, but with the current policy of remaining stationary, it may be your one option on busy days like today.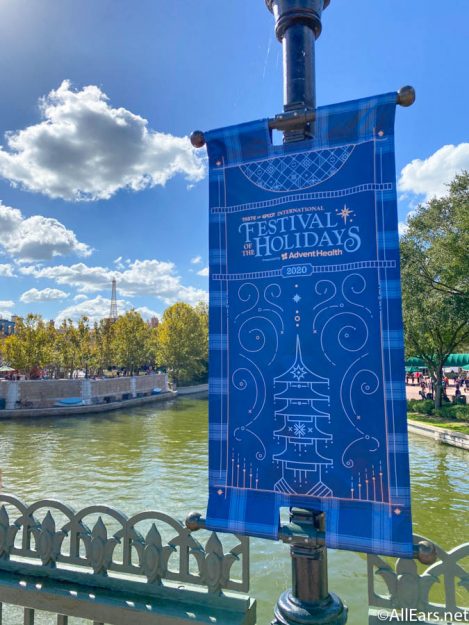 The trick is to plan ahead and set the expectation that you may be dealing with higher crowds for the festival, especially on the weekends. And most importantly, once you are done eating and drinking, kindly give the table up to another party looking to safely remove their face masks so they can enjoy their food!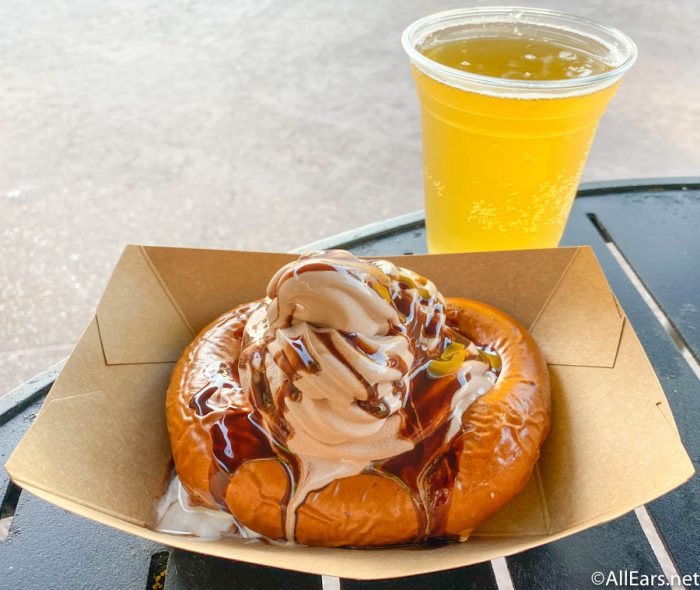 Additionally, if you are looking to avoid the most crowded times for EPCOT's newest festival, you may want to consider visiting the park on a weekday versus going on the weekends. From our experience, the weekends are the busiest times at EPCOT, where we've seen longer lines than we've typically seen on weekdays.
Normally, we noticed plenty of tables and seating available during EPCOT's Taste of Food and Wine, but the crowd situation is much different now than it was over the summer! We'll keep a close watch on the situation in EPCOT and keep you up to date with all the latest information!
Are you planning on visiting this year's Taste of EPCOT International Festival of the Holidays? Let us know in the comments!
Join the AllEars.net Newsletter to stay on top of ALL the breaking Disney News! You'll also get access to AllEars tips, reviews, trivia, and MORE! Click here to Subscribe!