A lot of the ways we navigate the theme parks is changing drastically in 2020 (and maybe even beyond that)! With new regulations to keep in mind, like limited park capacity, physical distancing guidelines, and increased sanitation, it goes without saying that a day at Walt Disney World will feel a little different than it has in the past.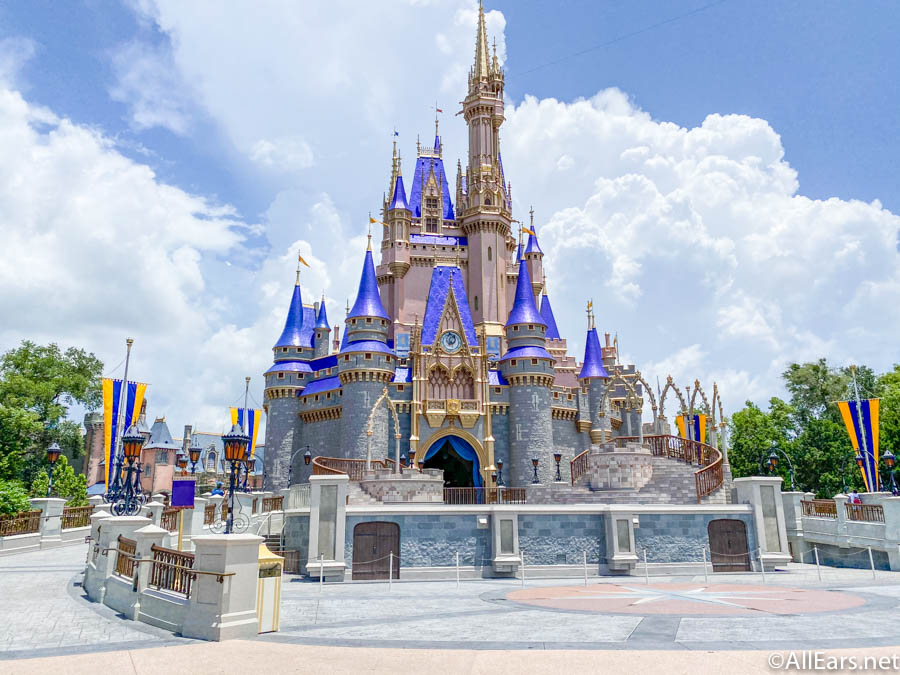 So, that means we need to prepare a little differently in 2020, which includes packing our park bag! There are several essentials you'll still need, like a MagicBand and your Minnie Ears, but there are some new must-haves that you may not have considered yet.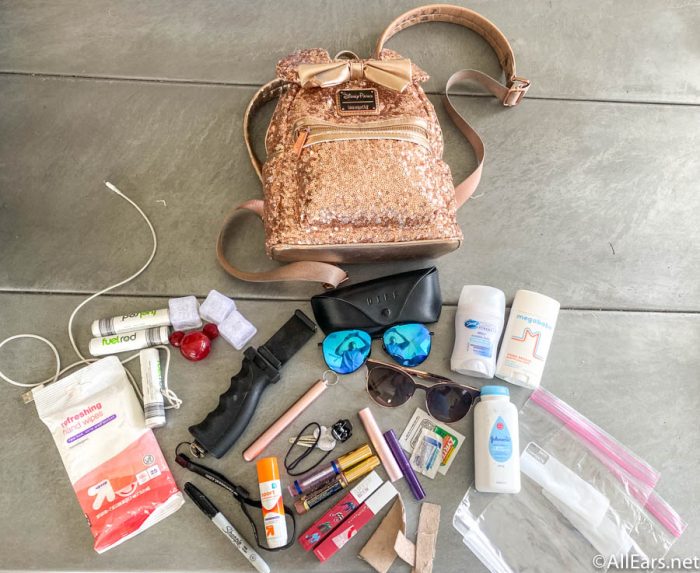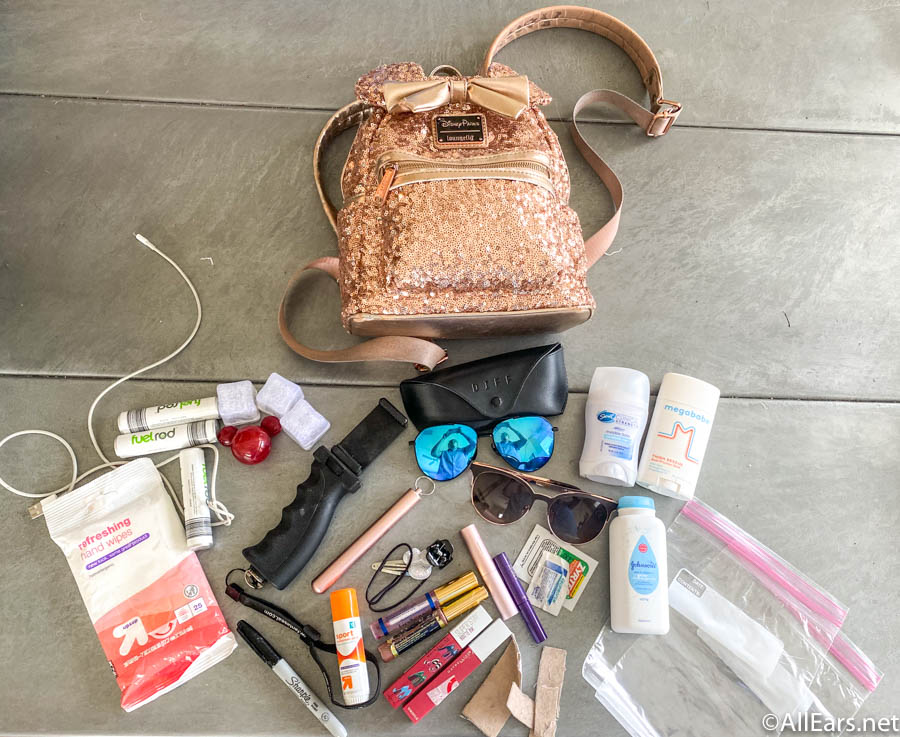 Here's a list of things you'll want to make sure you bring with you when you visit Walt Disney World in 2020.
At Least Two Face Masks and/or Coverings 
Disney World has a strict face mask policy that states that all guests above the age of two must wear a face mask at all times. The exceptions include when you are visiting one of the Relaxation Stations or when you are seated for active dining and drinking. Also keep in mind that the face mask must be securely fastened behind your ears (with loops or ties), so neck gaiters are a no-go.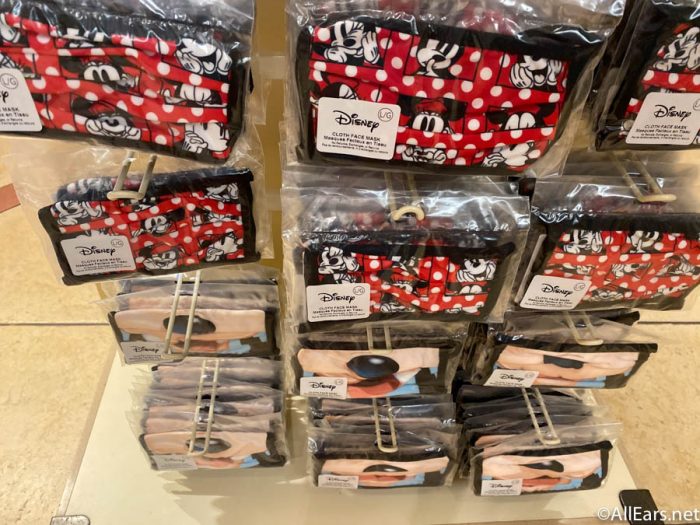 You will definitely want to pack additional face masks in your Park bag in addition to the mask you wear in the morning. In the heat of central Florida, odds are you'll sweat through the first mask and will want to swap them out just to freshen up. You'll also want to pack spare face masks in case the first one gets rained on, dirty, or goes missing.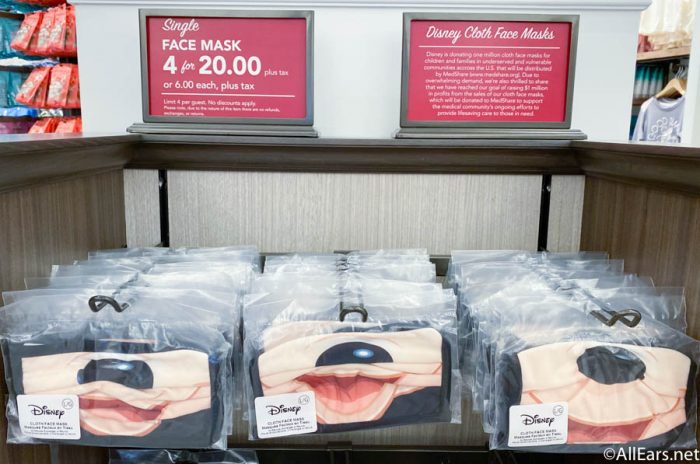 Some additional face mask essentials include filters if your mask has pockets for them and a small plastic storage bag to store used masks so they don't contaminate other things in your bag. Face masks are the new theme park essential, so make this the first thing you pack in your Park bag and on your face.
Hand Sanitizer
Not all hand sanitizer is created  equal throughout the Parks. You may end up not enjoying the smell or the texture of the sanitizer that those dispensers carry. Also, those hand sanitizer dispensers, while prevalent throughout the Parks, may not always be immediately around when you need it.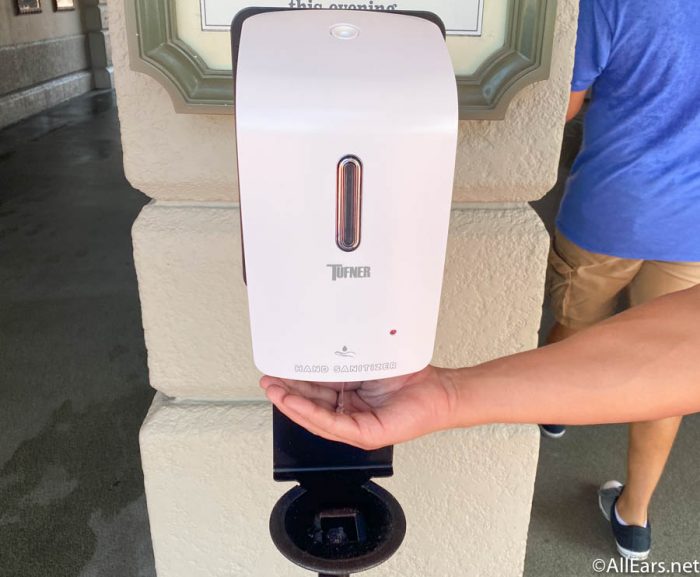 You'll be happier and better off with a small travel size hand sanitizer in your Park bag that you feel good using throughout the day. If a liquid sanitizer isn't your thing, make sure to pack disinfecting wipes or Lysol wipes. Bring plenty of these so you'll always feel (and be) prepared.
Lotion or Moisturizer
If you're sanitizing your hands as frequently as you should be, you may find your hands will start to dry out over the course of a week-long vacation at Wal Disney World. This is especially true if your skin is already prone to being dry. To counteract this, pack a small container of hand lotion, and apply it as frequently as you do sanitizer.
At the same time, you might want to consider packing a small face moisturizer if you have sensitive skin that may become irritated by the masks. Various types of lotions could make a huge difference in your level of comfort on vacation, so be sure to be prepared.
A Small Handheld Fan
It's always a good idea to have a handheld fan in your Park bag or something to help cool you down. These little guys can really come in handy in the middle of the afternoon, when there's no wind or clouds to save you from the intense Florida heat.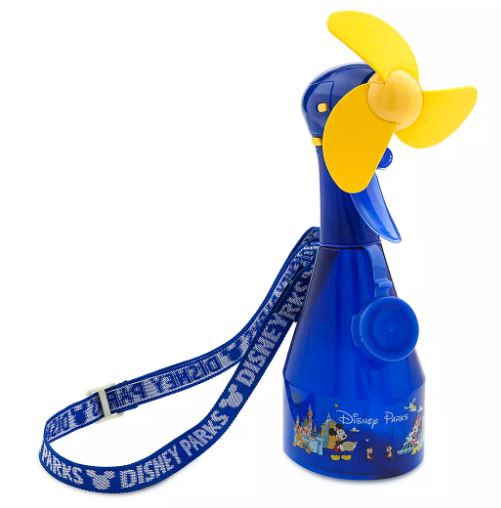 With a face mask on all day, these fans will be very useful to provide a small relief when you aren't in a Relaxation Station or seated for dining, too.
Hair Accessories
This next category includes hair ties, bobby pins, clips, scarfs, etc. If you have longer hair, you may find yourself getting hotter than usual with a mask on one side of your head and your hair on the other side. Keeping your hair out of your face could make a huge difference in how comfortable you are.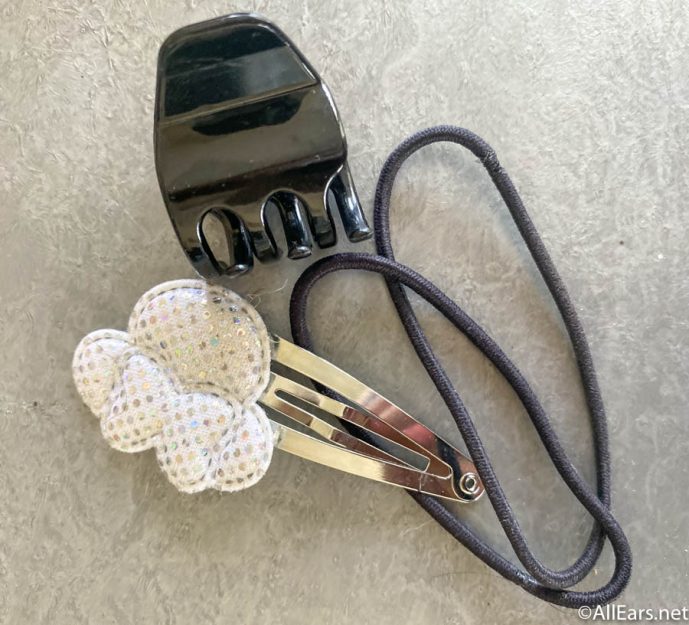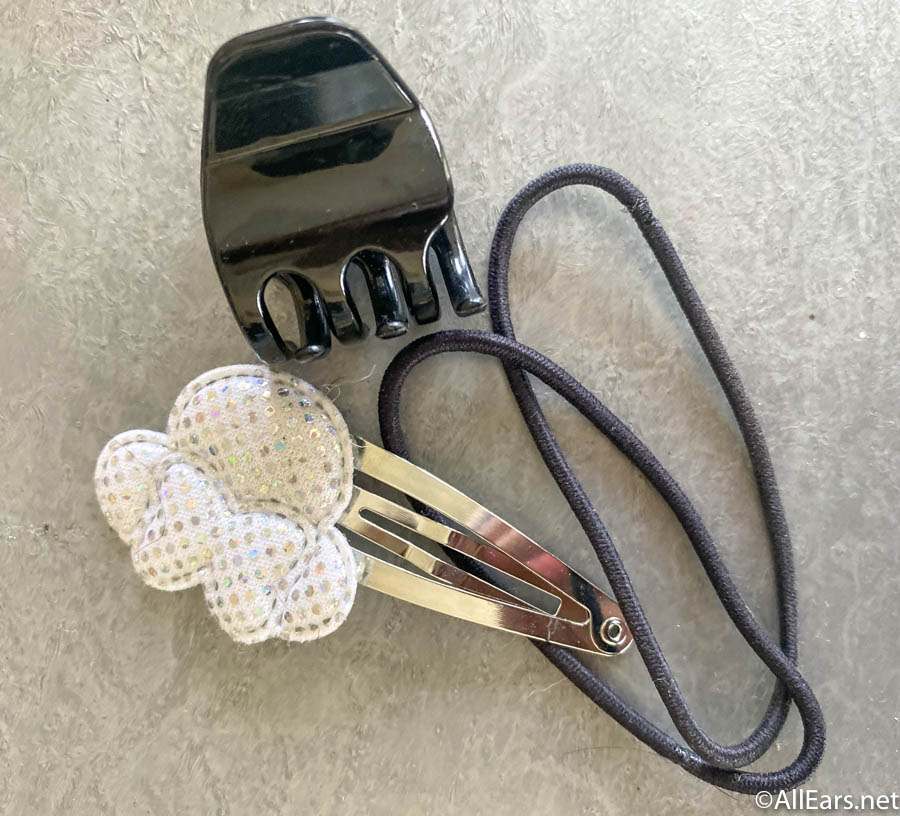 Hair accessories can be used for more than just pulling your hair back. Bobby pins and barrettes can also be used to secure your face mask if you are uncomfortable wearing one on a ride and afraid it will fly off. While we have not found this to be something to be concerned about (except that one time at Universal…), it may give you extra peace of mind, and you can instead focus on enjoying the ride!
Gum or Mints
In our experience wearing face masks all day, mask breath is a real thing, my friends. You'll be surprised how much better you feel wearing a mask all day if your breath is minty fresh! This is especially true if you're planning on visiting the EPCOT International Food and Wine Festival. That's a lot of different flavors mixing in your mouth in a short amount of time!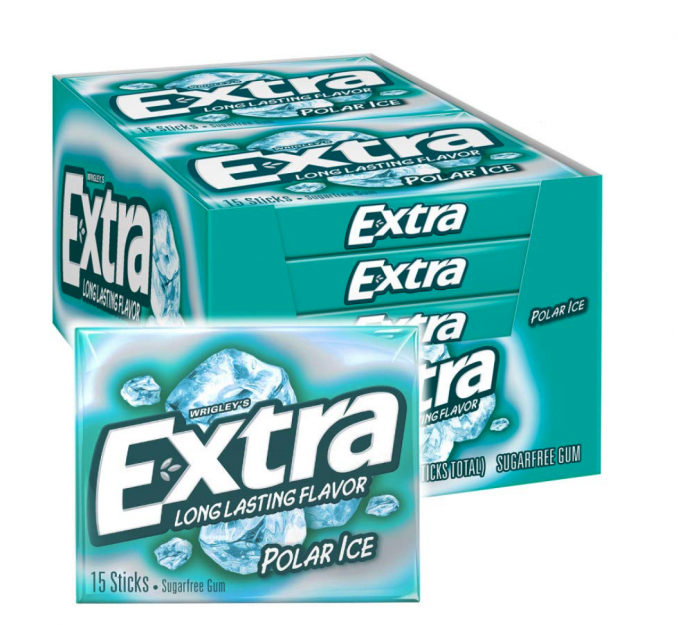 Remember that Disney does NOT sell gum anywhere on property, so if you prefer gum over mints, pack some before you leave home or pick some up at the airport.
Portable Phone Chargers
Over the past few years, portable phone chargers have become more and more of a park bag necessity. Our mobile phones have taken on more important roles when it comes to keeping our vacation plans in order, and it looks like that will only increase in 2020, making chargers more important than ever.
We'll be using our phones more these days, whether it's for Mobile Dine Check In, snagging a Boarding Group for Rise of the Resistance, reading a digital menu at a restaurant, using it for contactless payments, and just about everything else under the My Disney Experience sun. Make sure your battery is keeping up!
Reusable Water Bottle
Hydrate, hydrate, hydrate! Drinking enough water throughout the day is ALWAYS a critical tip if you want to have a happy and successful trip to Disney World. But with face masks on practically all day, it may be easier to forget to properly hydrate!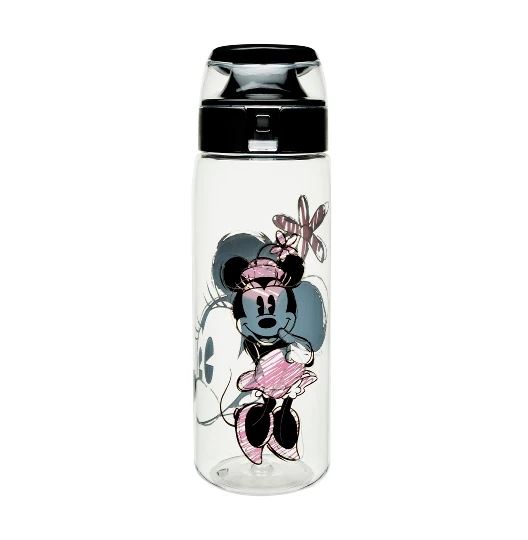 Don't forget to take frequent pit-stops somewhere you can safely remove your mask to drink water! Having a refillable bottle or tumbler also helps limit the amount of things you touch. Pour your beverage into your own cup so you don't have to handle a cup that was touched by others.
Pre-Packaged Snacks
Bringing your own snacks used to just be a good tip if you're looking to save money and avoid spending too much on those tasty treats around Disney World.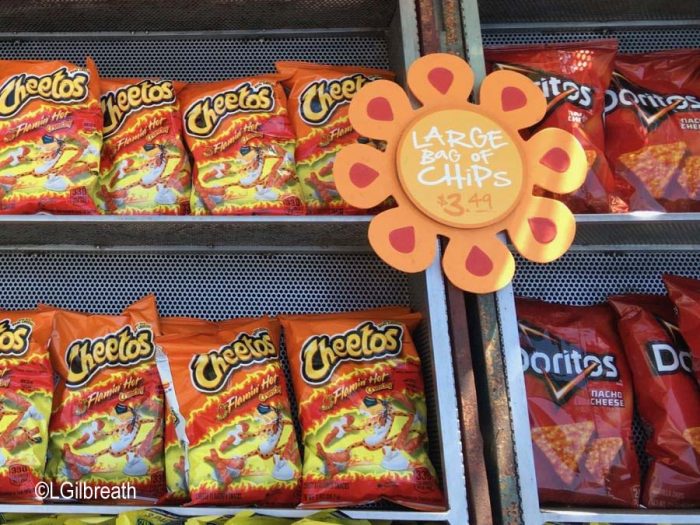 These days, it's a good idea to have one or two pre-packaged snacks to munch on if you feel uncomfortable eating food that has been touched or handled by someone else. We like small bags of chips, crackers, or cookies; granola bars; and applesauce pouches. They're pretty lightweight, so they won't weigh you down, and they're convenient.
Learn more about
bringing your own food into the Parks

here.
Sunscreen
This should not be the first time you are hearing this, but always pack sunscreen! Lots and lots of sunscreen. This year you might want to invest in some sunscreen formulated for the delicate skin of your face not only to avoid mask tan lines but also to give your skin the support it needs when it's being put through the ringer of wearing a mask for hours on end.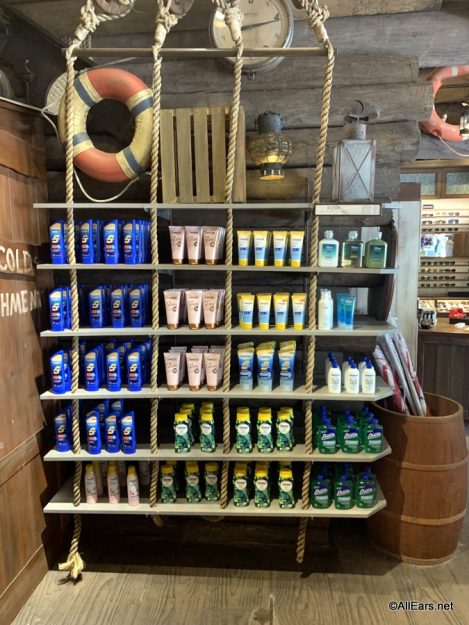 If you wear makeup, look for foundations or powders that contain SPF for additional face coverage. (Don't forget the skin on your ears — weird but really necessary when they're working hard for you!)
Rain Gear (Poncho, Jacket, Umbrella, etc.)
As we've visited the theme parks since they have reopened, we have noticed that when it rains, some folks tend to throw social distancing out the window and will huddle under any covering they can find.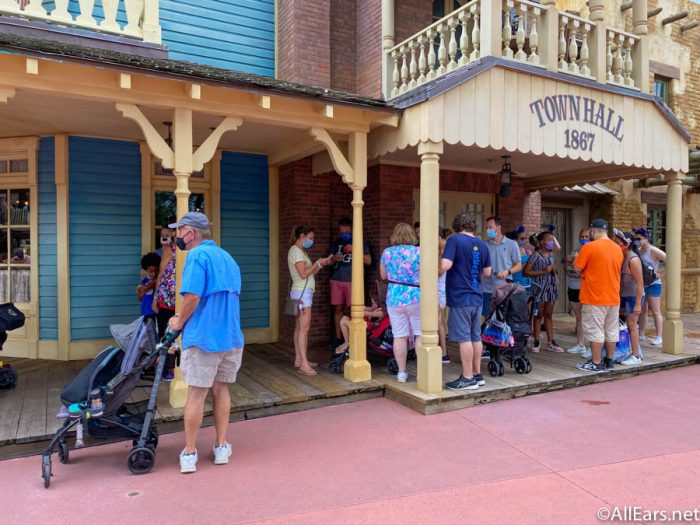 Don't get "caught in the rain," people! Pack rain gear that you'll feel comfortable walking around in while you either look for shelter that's less crowded or that you can just weather the storm in.
Stress-Relief (Book, Game, or Headphones)
If anyone in your travel party is prone to feeling stressed or anxious in the current climate, it's a good idea to have something in your back pocket like calming music, a meditation app, or a small activity they can do in the shade to take a short break.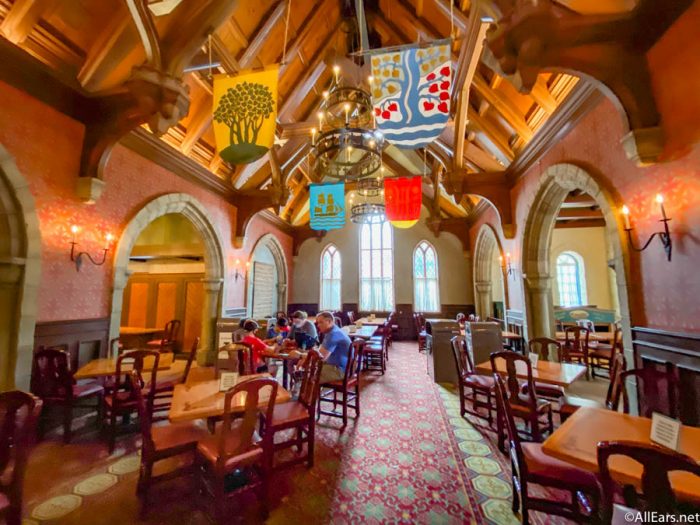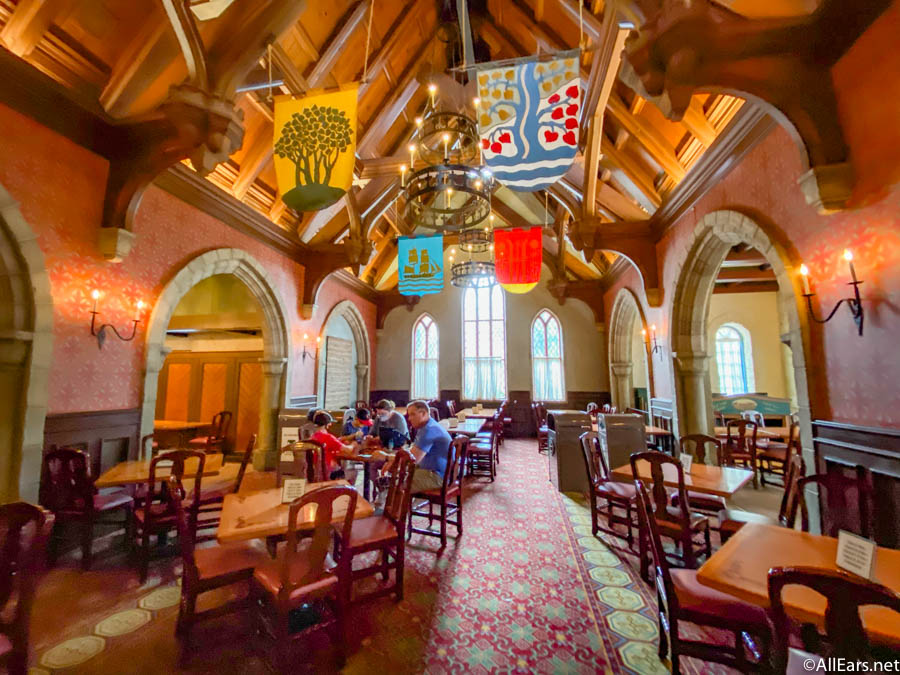 Even the most confident pros may find themselves faced with situations you are uncomfortable with. Find a Relaxation Station, pull out a book, and listen to some music with headphones in for a short break.
What are YOUR new must-haves for a 2020 vacation to Disney World? Let us know in the comments!