At Walt Disney World there are three tiers of resorts: Value, Moderate, and Deluxe. We've written a lot about the Value and Deluxe resorts, but today we are taking a look at the Disney World Moderate Resorts to find out which is the best.
To establish this definitive (and likely to be highly controversial) ranking, we will be looking at a few factors: location, theming, food, and amenities. We will also be looking at the hard-to-quantify Disney magic factor at each resort.
Let's get into it.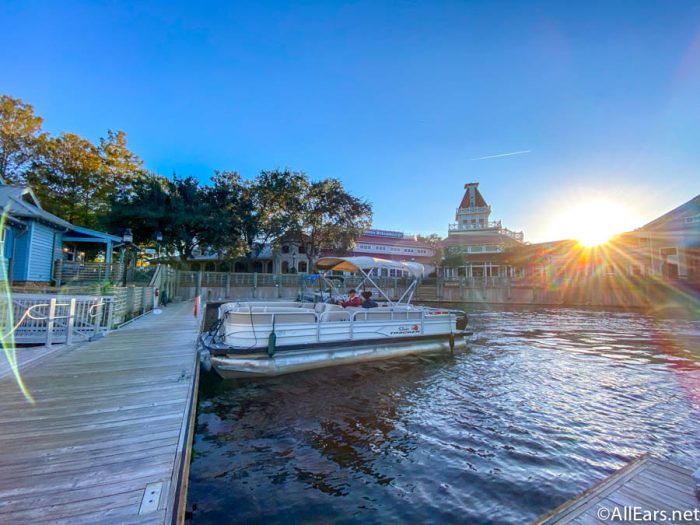 For starters,

here is the list of Moderate Resorts at Disney World

.
Disney's Caribbean Beach Resort

Disney's Coronado Springs Resort

Disney's Port Orleans Resort – French Quarter

Disney's Port Orleans Resort – Riverside

The Cabins at Disney's Fort Wilderness Resort
We will be ranking the Resorts from worst to best. But we want to point out: this doesn't mean that any of these Resorts are bad, just that some ranked better than others based on our criteria. 
We love them all for different reasons, but some are superior to others in certain areas. So you do you — and leave us a comment or a review if you disagree. 
Coronado Springs is a vast resort comprised of guest buildings of varying sizes and the massive Gran Destino Tower. Coronado Springs caters to the convention set, which contributes to its pros and cons.
In terms of location, Coronado Springs has one major drawback for folks who want to park 'til they drop: it isn't close to any particular park. That means your Disney bus rides will likely be long. 
Another potential drawback of this resort is its theming, because honestly there isn't much at Coronado Springs. It mimics Spanish, Mexican, and Southwest American designs for the most part, but the look comes off as bland rather than vibrant. And Gran Destino Tower — which is packed with style — doesn't really match the rest of the resort.
Despite our personal feelings that the overall design lacks Disney magic, we understand that Coronado Springs might work perfectly for folks who want to vacation at Disney World but not be smacked over the head with over-the-top theming at their resort. In this case, we'd say Coronado Springs works perfectly.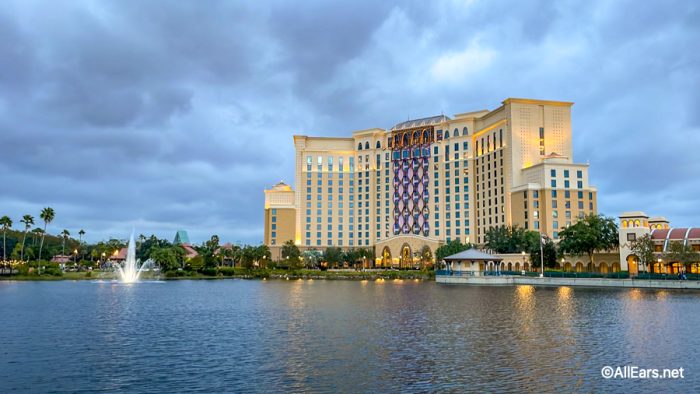 Because of its pedigree as a convention resort, Coronado Springs does offer Club Level access and has some great amenities. There are the standard playground, arcade, outdoor movies, and pools, but the offerings don't stop there. This is the only Moderate Resort where you'll find a fitness center — and they've got two! There are also painting classes, jogging trails, and campfire activities.
Due to the size of the resort and the number of conventions held at the neighboring center, there are lots of good dining options. The stand-out restaurant, Toledo — Tapas, Steak, & Seafood — is a stylish rooftop spot that provides expansive views over Walt Disney World. But Barcelona Lounge in Gran Destino Tower is absolutely breathtaking and worth a stop for fans of Dali-inspired design.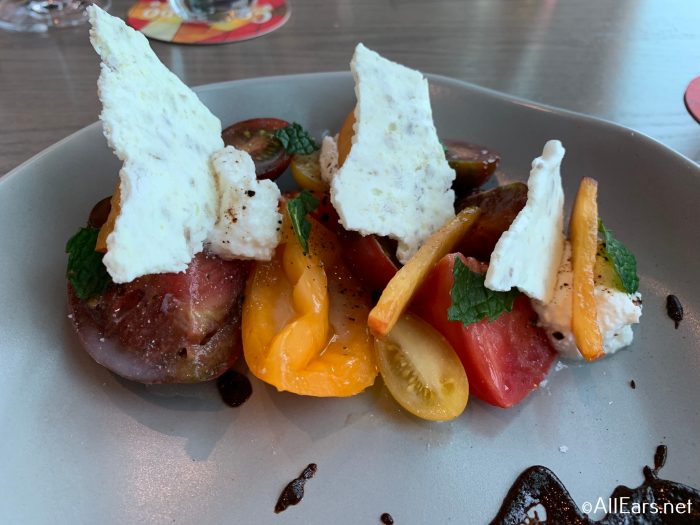 So Coronado Springs has landed on the bottom of our list for its not-so-great location and bland (by Disney standards) decor. But there are definitely some pros to this resort as well.
Ah, the great outdoors! The Cabins at the Fort Wilderness Resort are a unique camping family vacation option while still being at Disney World. There is a wonderful juxtaposition being at a 'rustic' resort connected to a perfectly-curated theme park.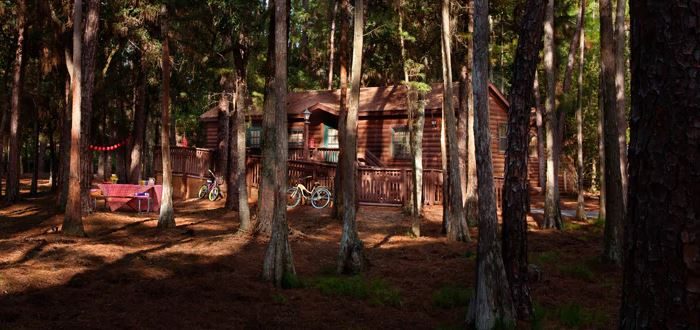 So as location goes, the Cabins are very convenient to Magic Kingdom but very inconvenient to the other three parks. There are boats to take you directly to Magic Kingdom, which is a relaxing and fun way to start and end your day. But you need to take the shuttle buses or drive yourself to get to the other parks. Add to this the fact that Fort Wilderness is spread across 700+ acres and requires long walks or use of the internal bus system to get around, and you've got a resort that's actually not big on convenience.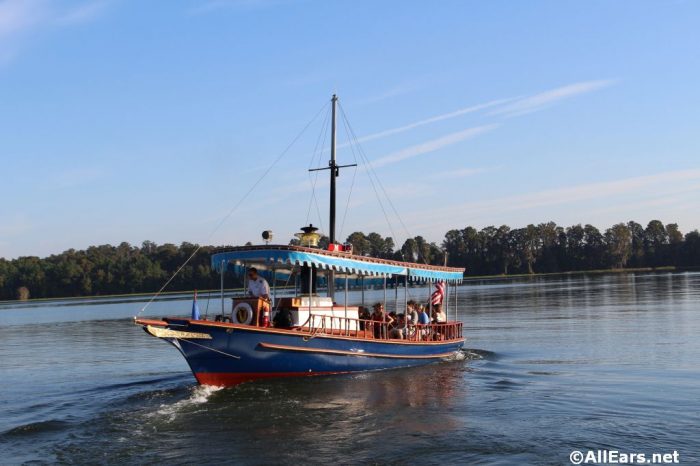 The Cabins themselves are really that: 409 fully-furnished cabins complete with kitchens set into the woods. The Fort Wilderness Resort does a fantastic job of going all in with the theme. All of the buildings look like log cabins and are surrounded by trees.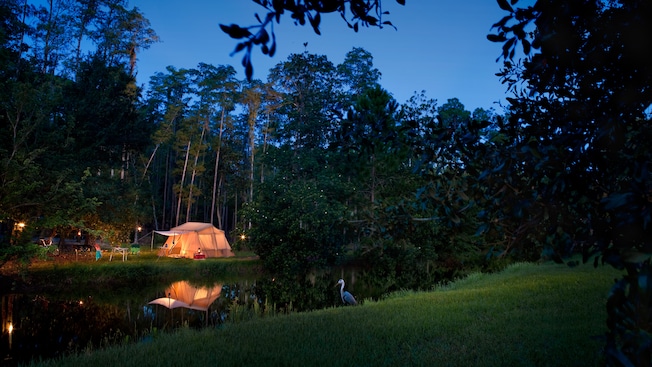 The standard Disney resort amenities can be found here, great pools with waterslides, arcades, outdoor movies, and fishing. There are some unique opportunities here, too, like boat rentals, bike rentals, hiking trails, wagon rides, pony rides, a campfire sing-a-long, and an archery experience. If your family likes the outdoors and sporting activities, this one's for you.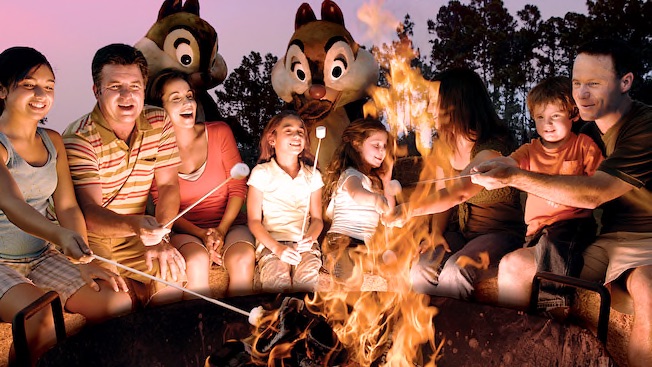 For food there are snack stands and a buffet, but there's no food court. There is one dinner experience that stands above the rest, however, and that brings guests from all over. The Hoop-Dee-Doo Musical Revue is a country western themed dinner show where you can enjoy a fun musical show while eating an all-you-can-eat country dinner.
For the chance to stay amidst nature and yet still be theme park-proximal, we love the Cabins. But the trade off is that it's far from Epcot, Hollywood Studios, and Animal Kingdom; and the resort itself is so spread out as to be inconvenient for many guests.
First let's look at the location. Caribbean Beach Resort isn't particularly close to any of the parks, but with the addition of the Skyliner this past year it is a little easier to get between the Caribbean Beach Resort and two of the parks. The Skyliner is a system of gondolas that connect some of the Disney World resorts to Epcot and Hollywood Studios. So even though the distance to the theme parks might not be ideal, if you're willing to ride Skyliner, you can overcome this drawback.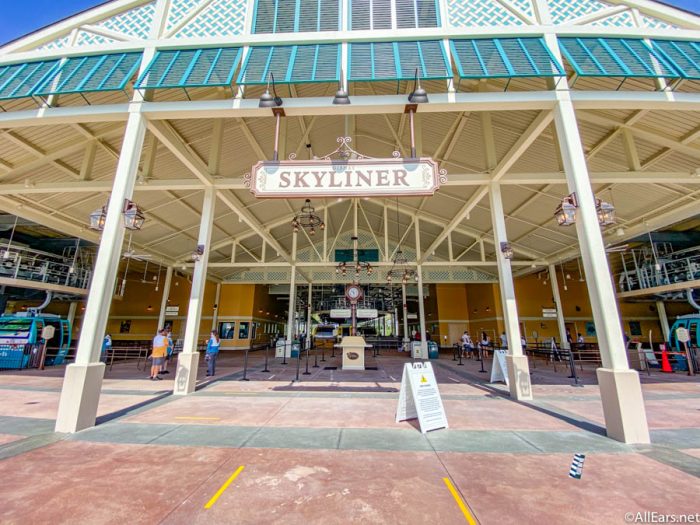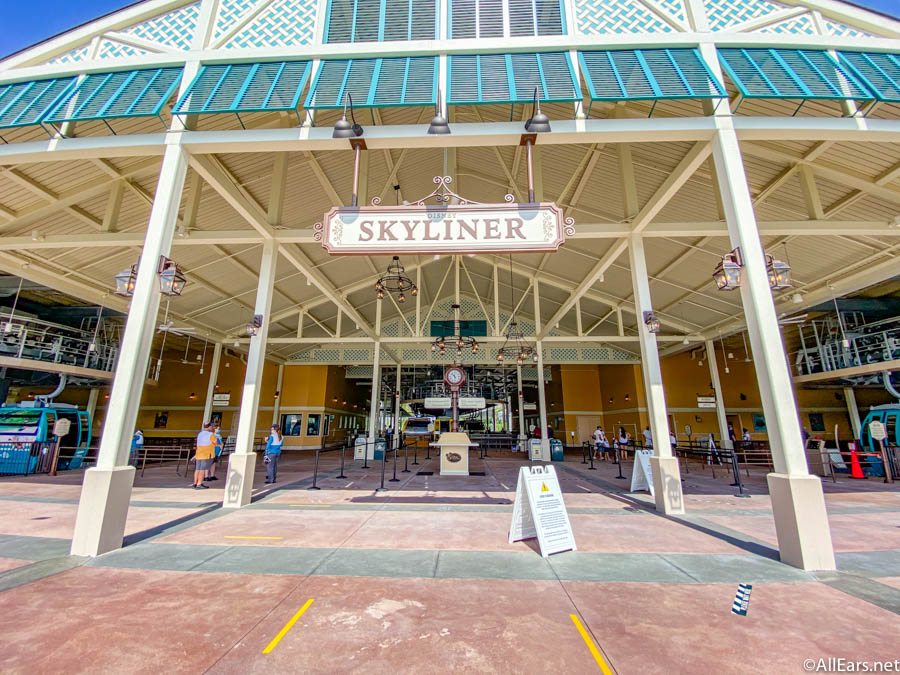 The entire Caribbean Beach Resort is themed, obviously, like the Caribbean. The collection of buildings have an aesthetic feel in both color and structure similar to what you would see in places like Barbados, Jamaica, and Aruba.  The pool is modeled after an old Spanish fort and has an 82-foot waterslide that goes from inside the fort and through a wall into the pool.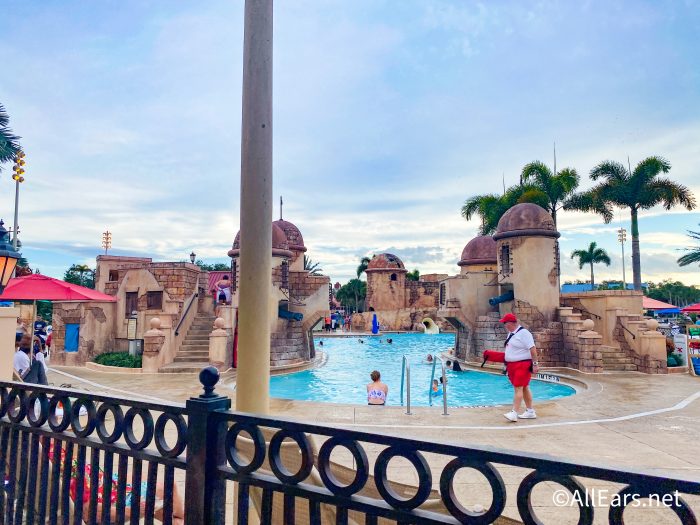 Beyond the Caribbean vibes and the Spanish fort, there is also some pirate theming here. There are a few pirate themed rooms at the Caribbean Beach Resort where you can sleep is pirate ship shaped beds. It sounds great, but these are some of the farthest rooms from the Resort's common areas. At the end of a long day in the parks this walk  (or using the internal bus system) can feel like an eternity.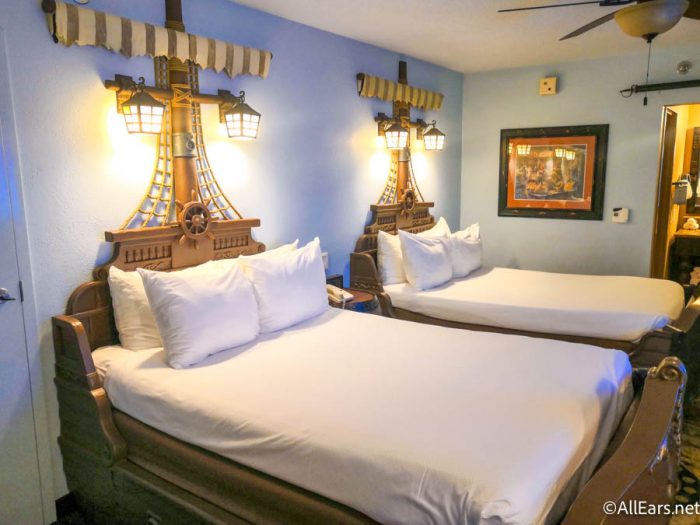 That's because this Resort is massive and spread out. To do a full loop around the Resort (including a little section that passes by Riviera Resort), you're talking well over a mile. If you use the internal bus system, you'll have to deal with six stops. This is a huge drawback that makes navigating the Resort problematic for some guests.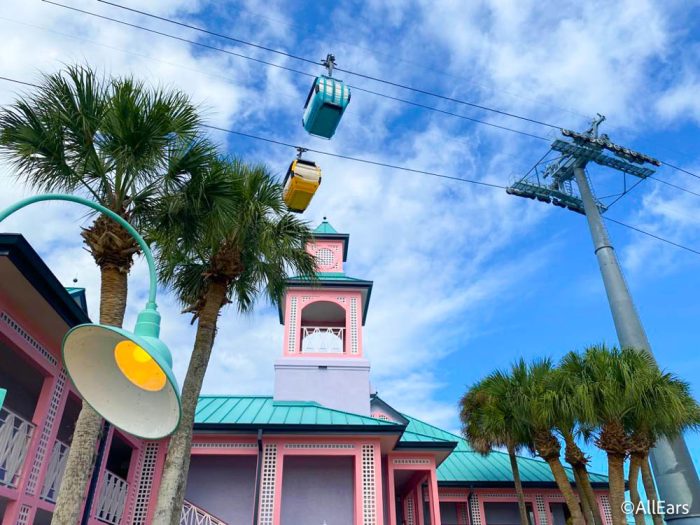 One solid aspect of the Caribbean Beach Resort is the food. There is the classic food court option in the Centertown Market, and the poolside Banana Cabana is a fun option. Then there is the gem that is Sebastian's Bistro. With delicious food with both Caribbean and Latin flavors it is definitely worth trying.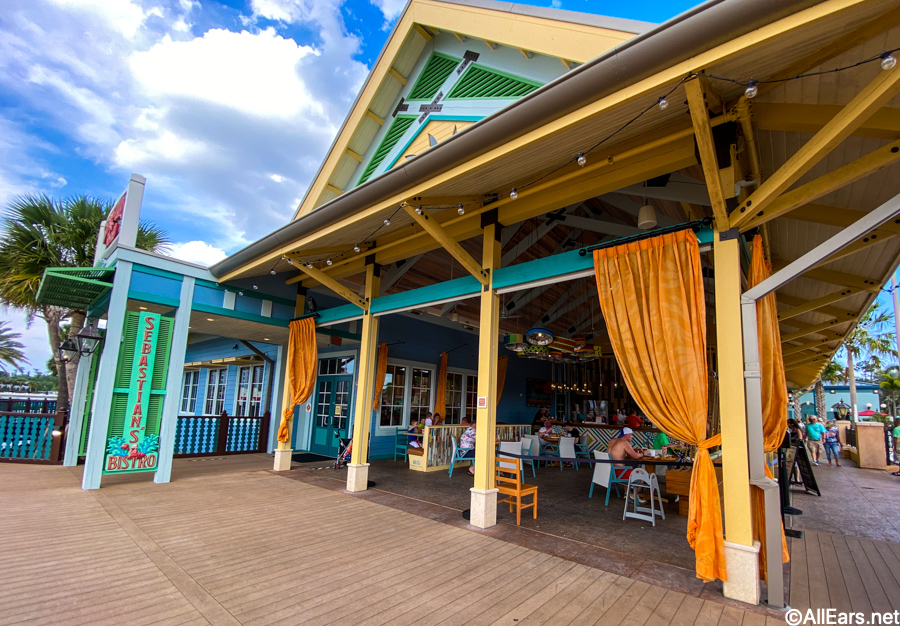 Overall, despite some strong pros, the biggest con — the enormous size of the Resort — and the need to update those pirate rooms makes it less desirable than some of the other Moderates on our list.
We're combining our number one and two resorts because they're really two distinct parts of a whole: Port Orleans — French Quarter and — Riverside. They share the spirit of New Orleans but express it differently.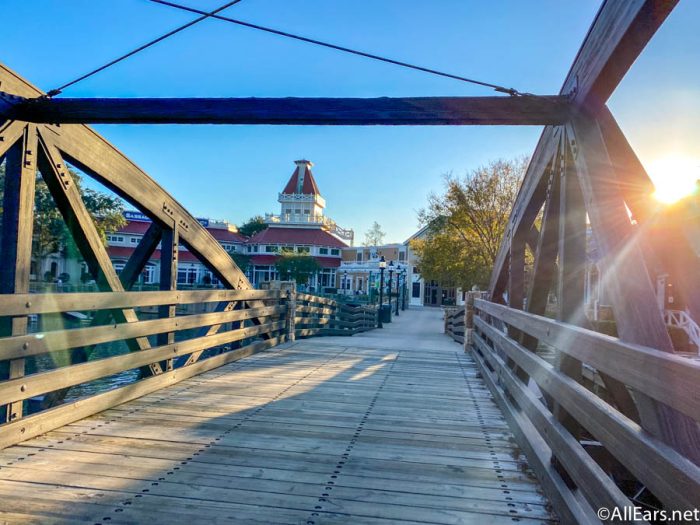 French Quarter is based on the legendary New Orleans district called the French Quarter. With buildings boasting iconic wrought iron balconies and lots of cobblestone streets, you'll feel like you're in the Big Easy. The pool even has a Mardi Gras theme and a sea serpent and the classic Fantasia gators dressed up like they are a part of the second line.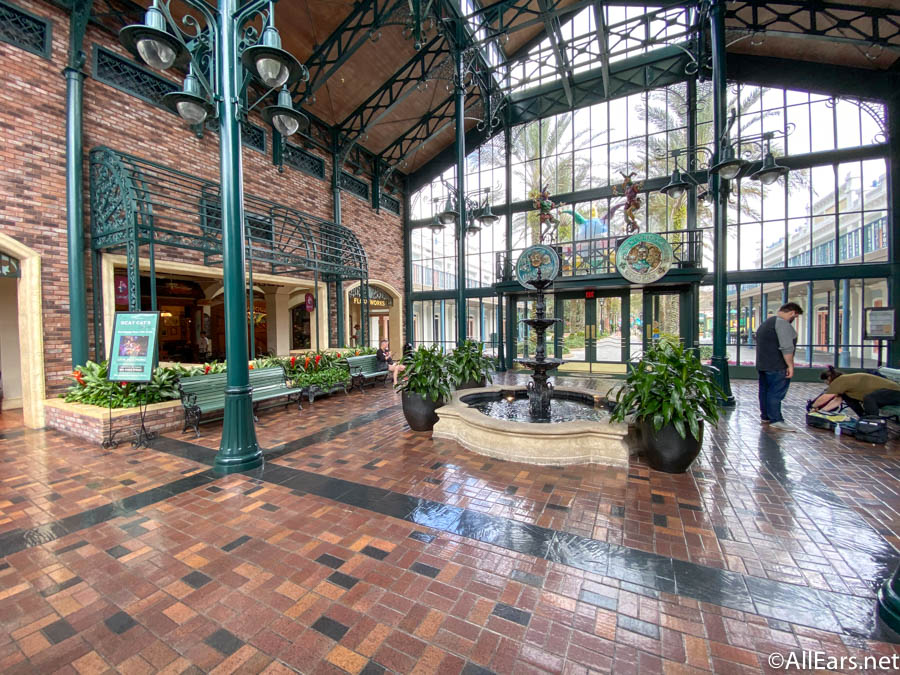 Riverside is inspired by the bayou and features a water wheel that powers a working cotton press. This provides a more rural New Orleans feel and reminds us that the Mississippi River runs to New Orleans. Riverside also has Disney royalty-themed rooms that make you feel like the jewel of the Mississippi.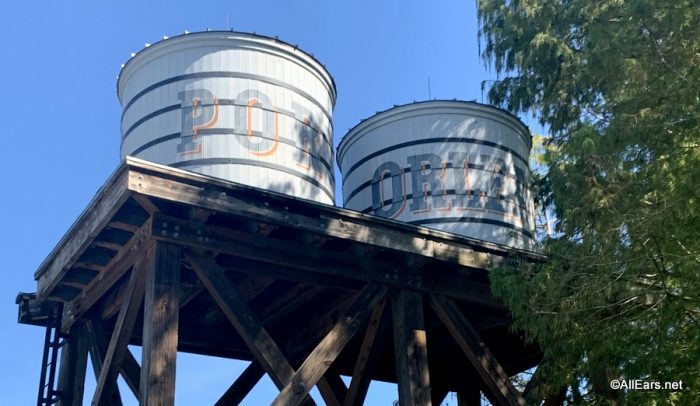 The amenities at the resorts are pretty much the same — and you get to share them! They both have pools (Riverside's is Ol' Man Island), painting activities, horse drawn carriages, fishing, arcades, and playgrounds. Because you can share amenities, guests at these resorts therefor have access to two awesome themed pools and plenty of fun activities for the whole family.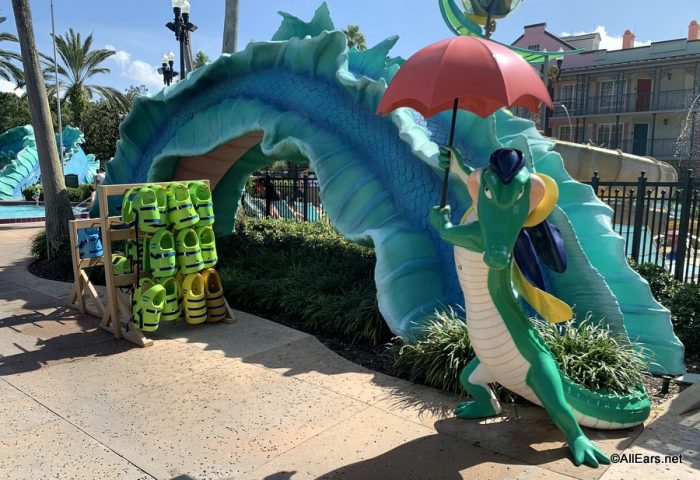 The food at both resorts focus on southern comfort food with a clear New Orleans feel. You can get Jambalaya, shrimp and grits, and beignets that will make you want to eat until you explode. In this one area the French Quarter comes out ahead a little. The food there is more like authentic New Orleans cuisine.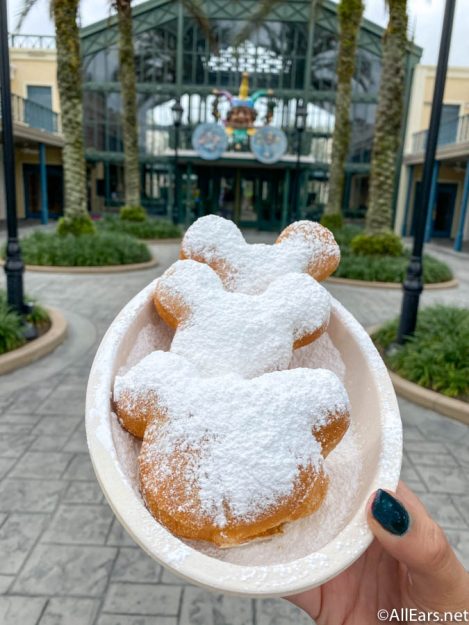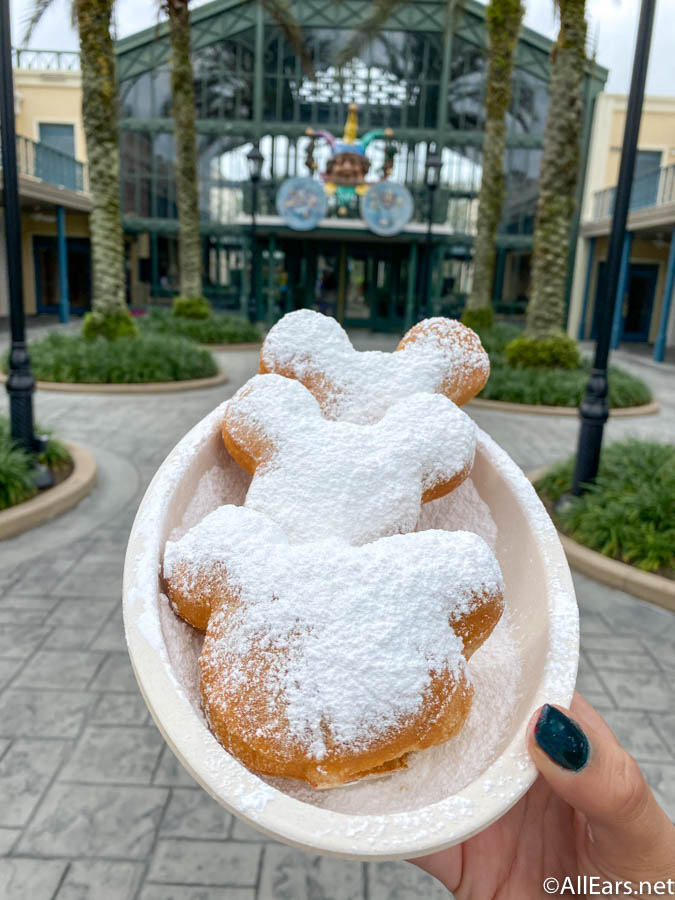 The final piece the puzzle of what makes Port Orleans the best (pair of) Moderate Resort is the Sassagoula River Cruise. This short, calming boat ride connects both resorts to Disney Springs via a regularly-running water taxi. Though it may seem like a small detail, having access to the Springs (and all of its dining and shopping) is an important component of vacation for a lot of guests.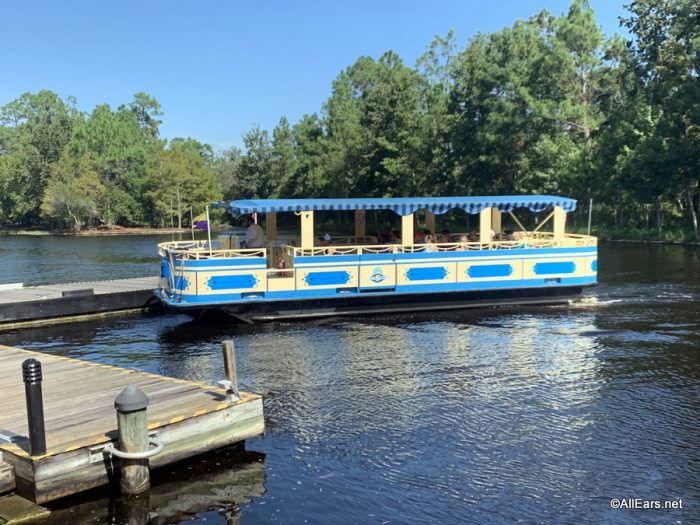 For its immersive theming, delightful food, and shared access to amenities, we say the Port Orleans Resort is tops!
Which Moderate resort is your family's favorite? What order would you put the Moderates in? Let us know in the comments.
Join the AllEars.net Newsletter to stay on top of ALL the breaking Disney News! You'll also get access to AllEars tips, reviews, trivia, and MORE! Click here to Subscribe!