Walt Disney World has some stellar food, most of which we think of as being available at the World's many sit-down Table Service restaurants. But if you are on a budget or have limited time to dine, there are some Quick Service restaurants that offer up some Table Service-quality meals at a quick service price and speed.
Here are some of our favorite Quick Service options serving up quality eats in the Disney World Parks.
It is a bit of a challenge to get seafood at Disney World without going to a Table Service restaurant, but Columbia Harbour House in Liberty Square in Magic Kingdom is chock full of satisfying seafood options. Here you can get classic New England seafood staples like a Lobster Roll or a Fried Shrimp and Fish Platter.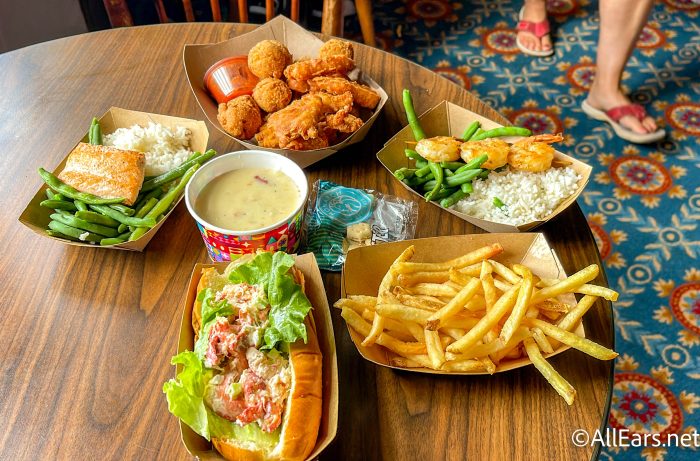 And while you might feel like fried food at a theme park is kind of cliche, in this instance, it's also awesome.
If time is really of the essence, step up to Sleepy Hollow's snack window that offers up quick options for breakfast, lunch, and dinner. Favorites here include the waffles (get yours with strawberries and cream in the morning) and waffle sandwiches (both sweet and savory). The Sweet and Spicy Chicken Waffle sandwich is a hearty meal that can be eaten while walking around the park and shared if you're trying to feed a crowd without sacrificing time sitting at a table to eat.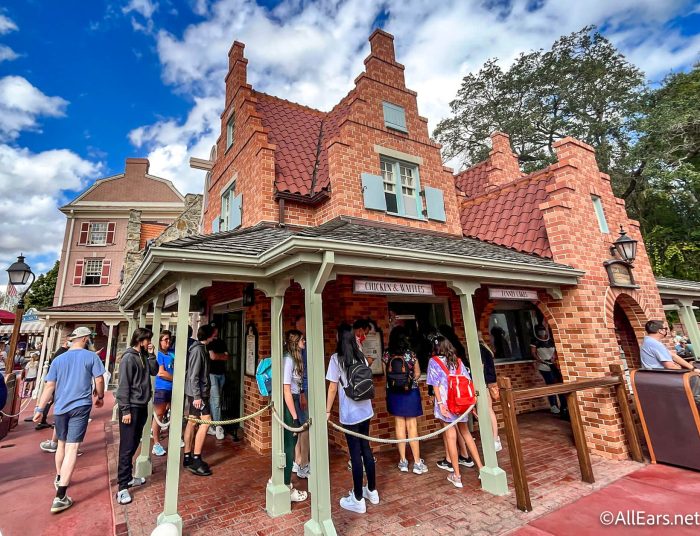 Besides those things, they also serve hand-dipped corn dogs — a theme park classic!
If fancy Pop-Tarts and delicious sandwiches and tater tots are your jam, then Woody's Lunch Box is the perfect place for you. Located in Toy Story Land in Hollywood Studios, they offer hot, melty sandwiches and tots topped with chili and cheese for warm, filling treats. For a quick snack, the Lunch Box Tarts are a popular choice, and there are often seasonal flavors to try besides just the typical Chocolate-Hazelnut and Raspberry flavors.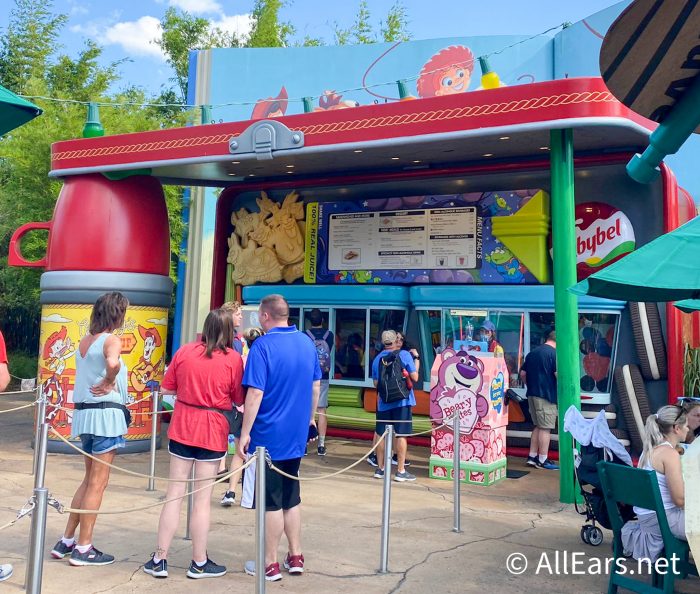 And if you've heard of the iconic "Totchos" and are hoping to try them out during your trip, this is where you'll need to stop for lunch or dinner!
In EPCOT there is no shortage of great foods to try, but we love stopping at the Mexico pavilion for some flavorful bites at La Cantina de San Angel. The menu here has improved a lot over the years, and we are loving the variety of flavorful taco options. They even have a trio that gets you one of each taco.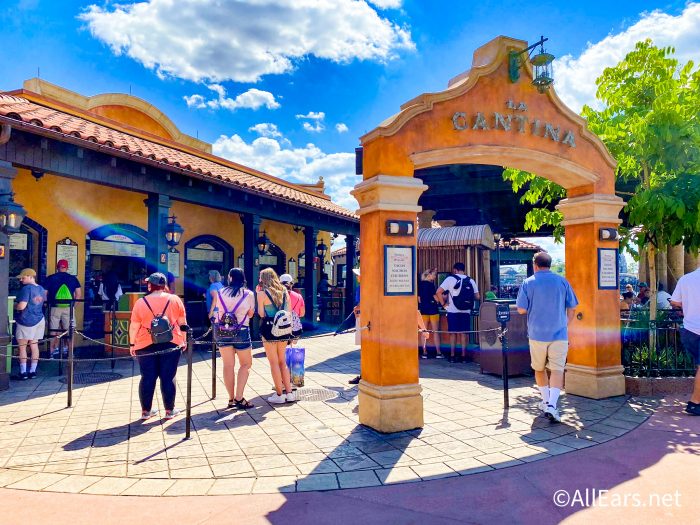 So if Mexican food is one of your favorites and you don't have time to sit for a long meal, grab a taco or an empanada to go (or sit and enjoy the Lagoon-side views!). 
In the Japan Pavilion in EPCOT there is a great Table Service option, but if you just want some quick sushi or udon, you don't have to go to Takumi-Tei or Teppan Edo. You can just go to Katsura Grill. They dish out some simple but fresh-tasting sushi and teriyaki and curry options if you want a larger plate.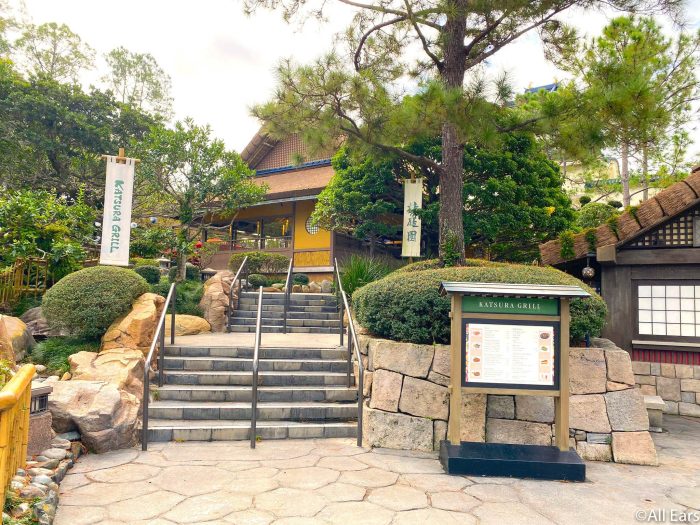 It's tucked away in the back of the pavilion and up some stairs, so it may not be as busy as other spots when you're wandering the World Showcase.
Grain bowls are all the rage in fast-casual dining, and Satu'li Canteen in Animal Kingdom's Pandora — World of AVATAR has been bowling since opening day! The name of the bowl game here is customization. Satu'li offers a few different grain bases, sauces, and proteins (including plant-based tofu), and you get to choose which options you want. The meats here are prepared really well; we're big fans of the slow-roasted sliced grilled beef and the wood-fired chicken.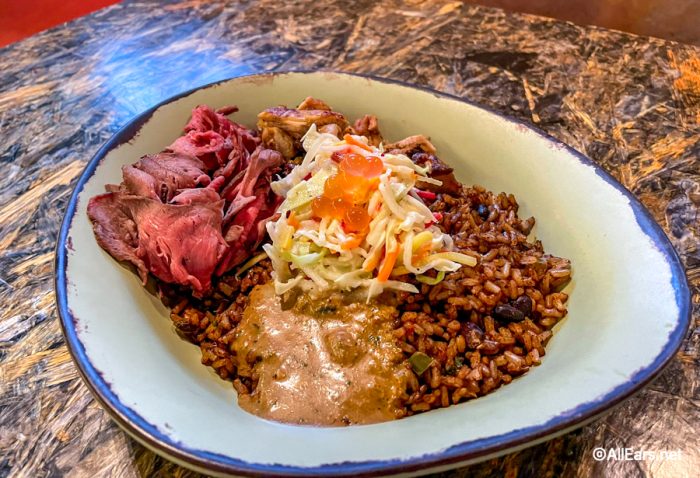 And besides that, you can snag the popular Cheeseburger Pods here! (They're an AllEars team favorite!)
This is another snack stand that offers up hearty eats that are filling enough to be meals. The specialty here is Baked Mac and Cheese which you can choose to top with pulled pork and barbecue sauce or shrimp and sweet chili sauce.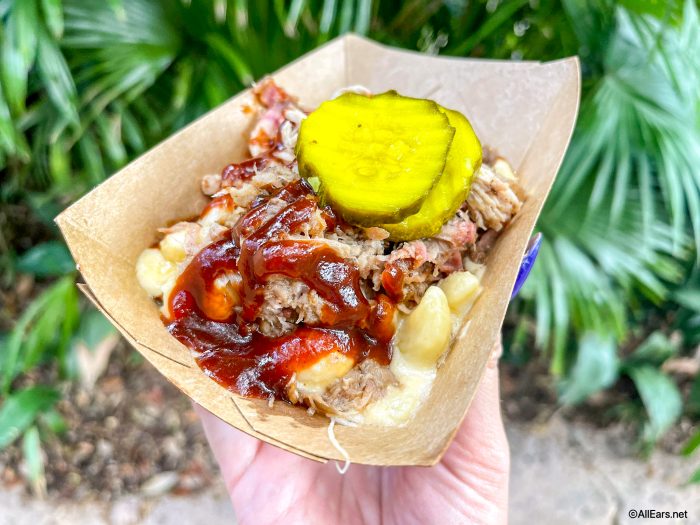 Flame Tree Barbecue has a couple of key things going for it. For starters, the smoked meats here are stellar. You'd be hard-pressed to find better barbecue in any of the other Parks. And at Flame Tree Barbecue, servings are beyond generous, which means you can share these plates if you want to save some cash money.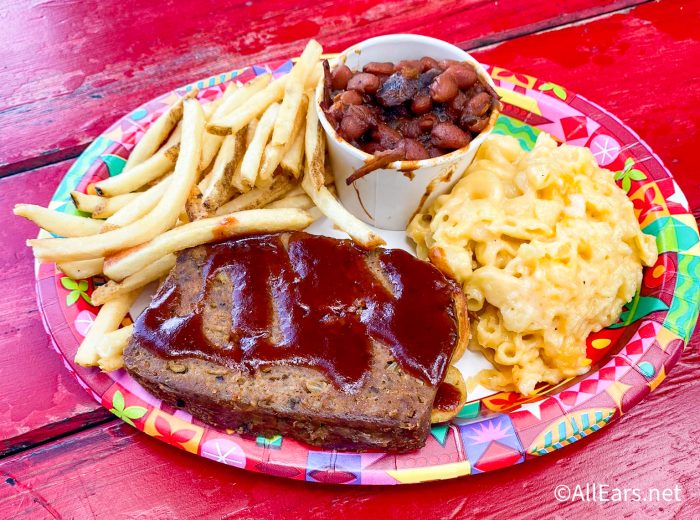 Opt for a full rack of ribs, a half chicken, pulled pork, baked mac and cheese, and even combination plates with 2-3 proteins. And they're all good. 
There are delicious eats to be discovered all around the Disney World parks! And this list just goes to prove that you don't have to sit down and be served by a waiter in order to have some amazing eats.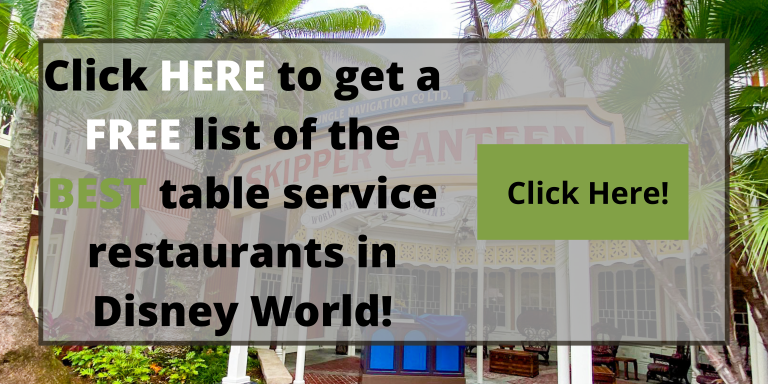 What are your favorite Quick Service restaurants in Disney World? Let us know in the comments.