It may still be chilly for many of us, but we're already dreaming of sunny days sitting in the sun and swimming in the pool. That's right, we've got summer on our minds!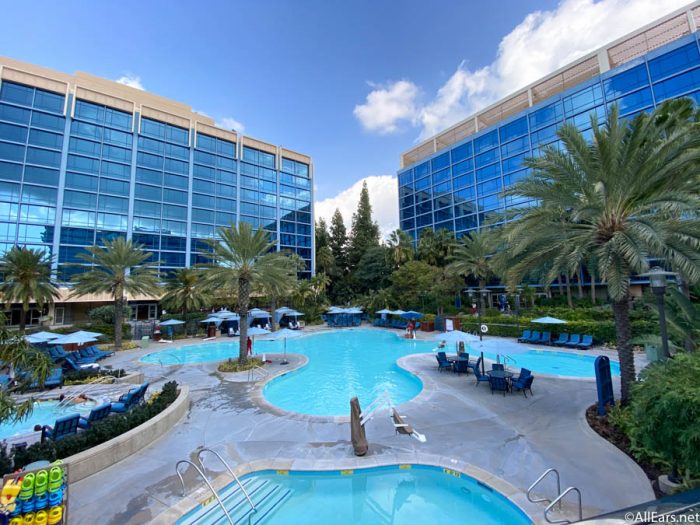 It probably doesn't help that Her Universe has released a totally adorable line of Disney-inspired swimwear. With everyone from Mickey Mouse to Loki represented in this collection, you're bound to find a suit you love!
The Classics
Let's start with the classics. A few of the swimsuits in the line are inspired by the coolest couple of mice around. Check out this Mickey and Minnie Rash Guard Swimsuit, perfect for those with sensitive skin. The top is $29.90 and the bottoms are $19.90.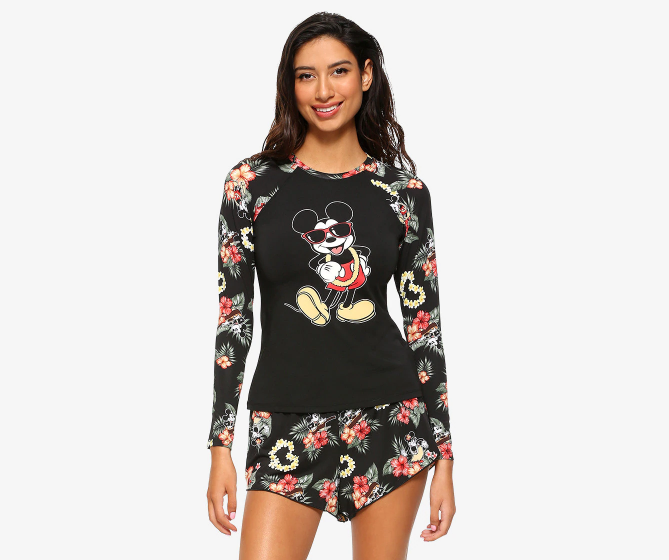 For those wanting a more feminine feel, there are a few Minnie Mouse bathing suits in the collection. You can check out this super cute retro-inspired one with the top for $26.90 and the bottoms for $26.90.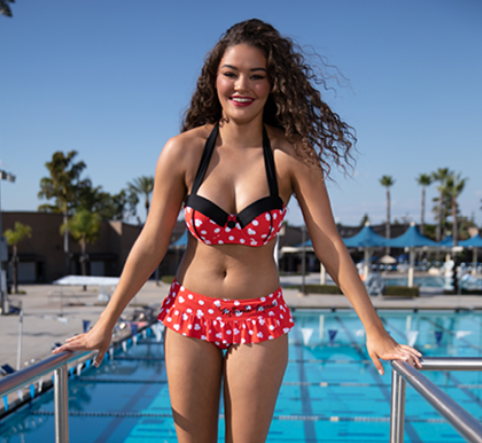 Or you can try another suit with a different style silhouette using the same pattern with a top for $26.90 and bottoms for $17.59. The Minnie Mouse suits also come in plus size.
Disney Princesses
Of course, the collection has a few princess styles too. This suit inspired by The Little Mermaid  is $26.90 each for the top and bottoms.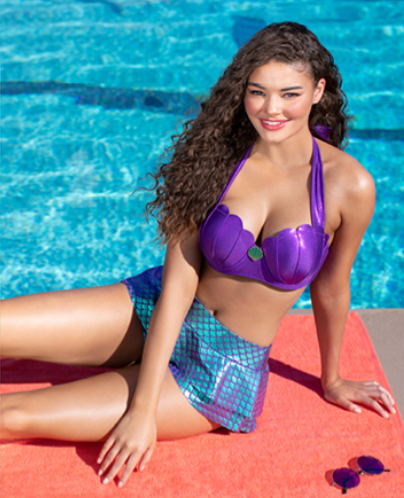 We're feeling the spirit of the islands with this Moana swimsuit available in standard and plus sizes. The top and bottoms are $26.90 each.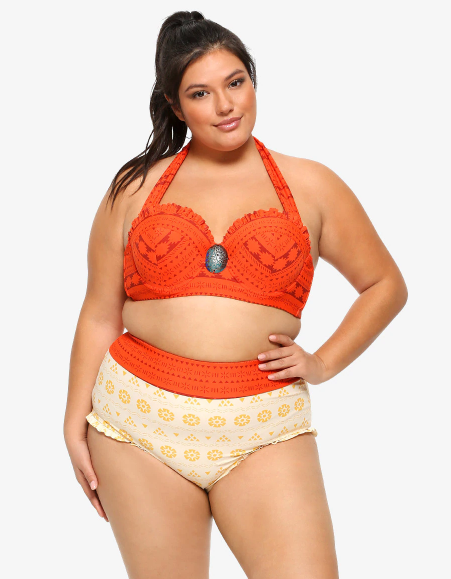 Or if you're feeling like an ice queen you can opt for the Elsa swimsuit with top and bottoms for $26.90 each.
Disney Movies
But princesses aren't the only ones feeling the love. Some Disney classics are represented too! In fact, there are two Lilo & Stitch suits. One is inspired by Lilo, withe top and bottom each available for $26.90.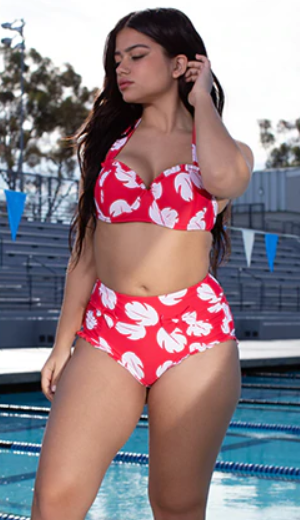 The other is the only men's swimsuit of the collection featuring Stitch saying "Cowabunga!" These trunks run $29.90.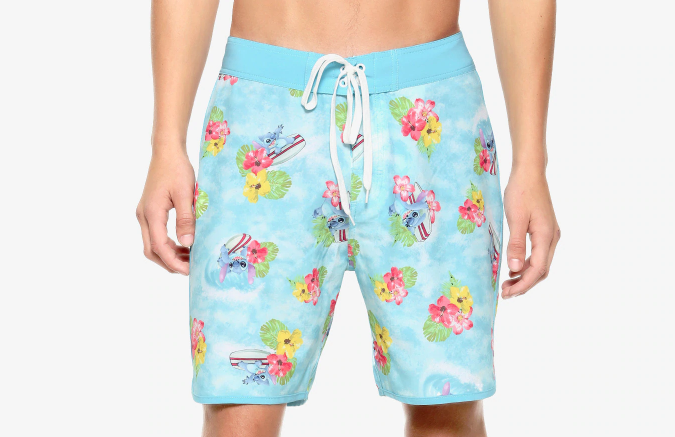 Show your love for the spookiest couple around with The Nightmare Before Christmas swimsuits. Jack Skellington is available in standard and plus sizes for $26.90 or $29.90 each for the top and bottoms. The Sally suit is available for $44.90.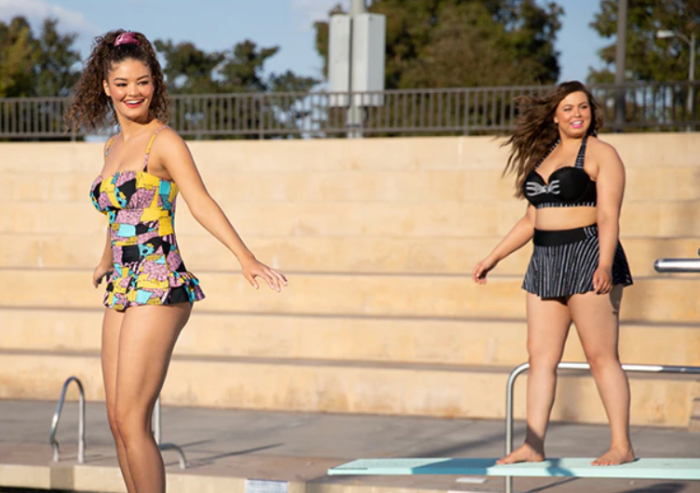 For an artsy twist, you could nab this Retro Peter Pan Pirate Tattoo swimsuit for $39.90.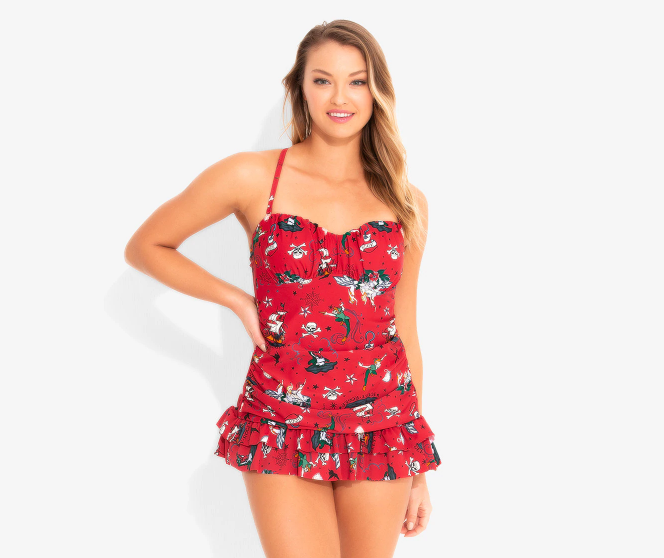 Marvel
Maybe classic Disney isn't your style and you want something a little more super. Well, look no further than the Marvel suits in this line! The Iron Man suit is $26.90 each for the top and bottoms and is also available in plus sizes.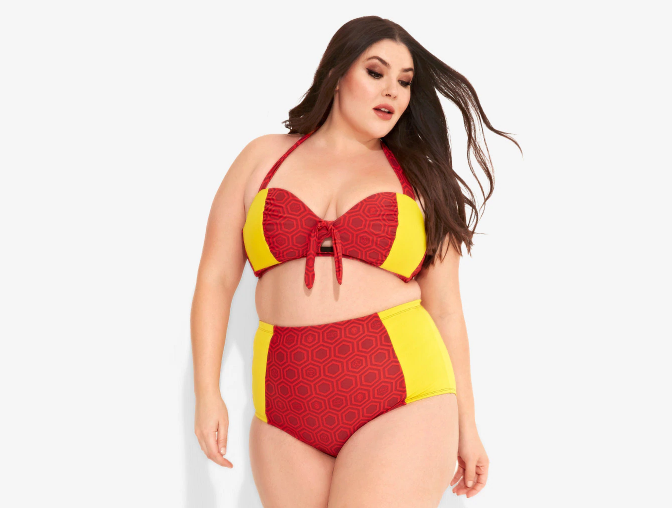 Though the Captain America top is not currently available, the bottoms are so cute and are available for $26.90.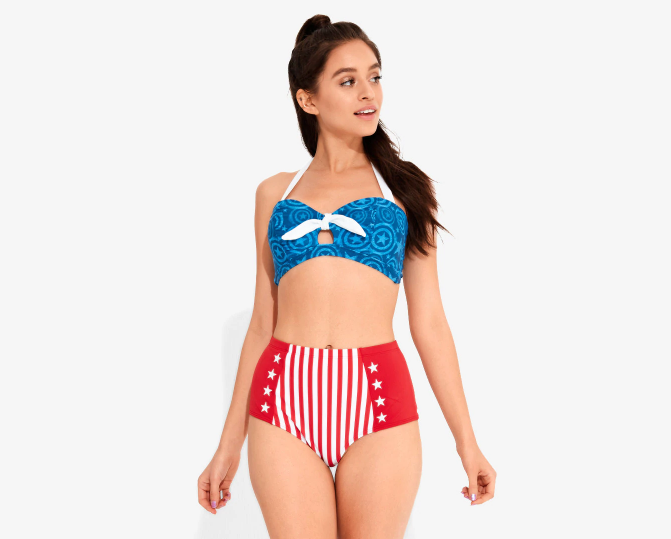 Or tap into your mischievous side with this snazzy Loki swimsuit in standard or plus sizes! The standard sizes will run you $26.90 each for the top and bottom.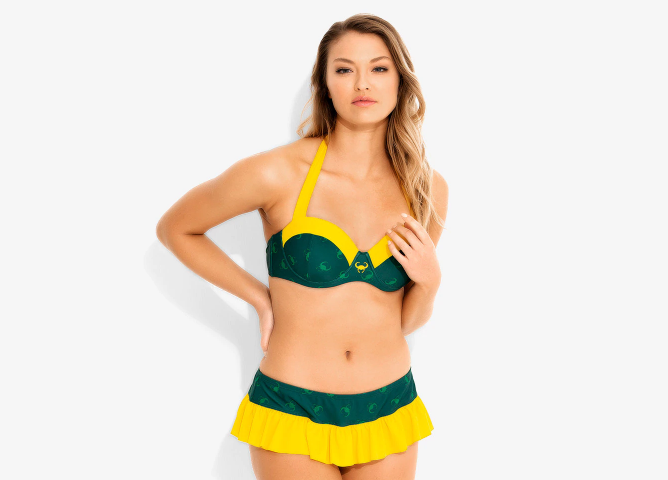 As a bonus, if you buy soon, much of the swimwear is a full 20% off! So, if something is catching your eye hurry up and nab it for yourself.
Which Disney swimsuit from Her Universe is your favorite? Let us know in the comments!