Headed to Walt Disney World with your kids? Not surprising, considering it's the number one family destination in the world!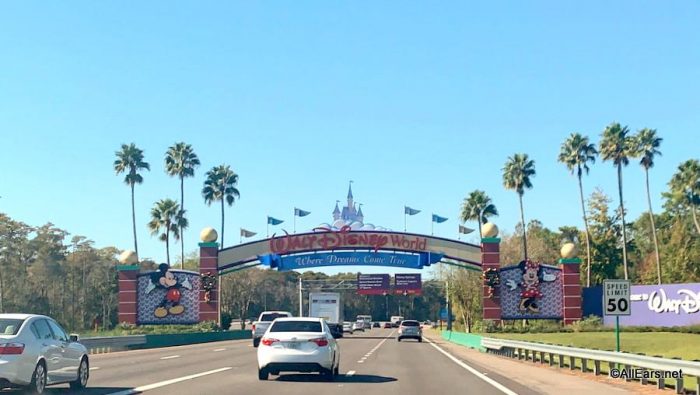 In the past, we've shared our favorite first attractions for kids, best picks for toddlers, and hands-on activities for your little ones. But today we're talking food. Specifically our favorite kid-approved quick service meals and snacks in the Walt Disney World Parks!
These are tried and true, kid-approved meals — including some fun, unique options you won't find anywhere else.
Everywhere Eats 
These are our picks for food that you can find at multiple quick service locations and snack carts across property!
Chicken Nuggets
A quintessential theme park (and real life) food, chicken nuggets are an obvious choice for a kid who needs a bite. And while they not be the most exciting or unique menu option, they're basically guaranteed to get your kid to eat. Plus, maybe we're crazy, but we think Disney World chicken nuggets just taste better.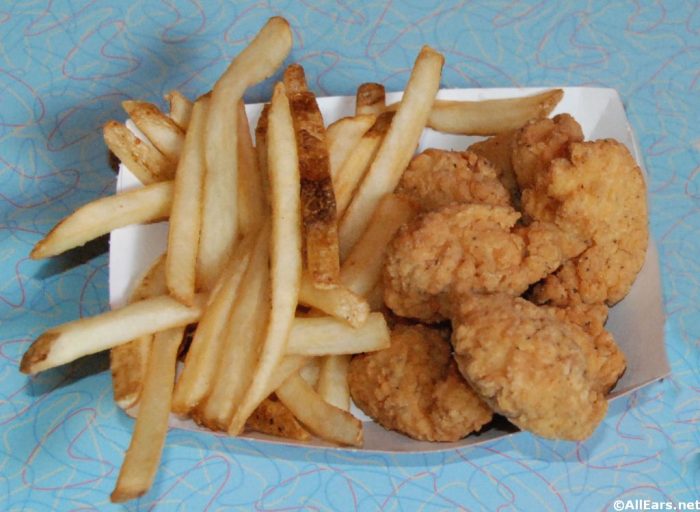 You can find Disney Chicken Nuggets at several quick service restaurants on property — and we'd be lying if we didn't say we got them for ourselves every once in a while!
Mickey Pretzels
What's more fun than a regular soft pretzel? One shaped like Mickey, of course! Mickey Pretzels are fun and easily shared. And we can kinda pretend they are healthy because they are baked, not fried, right? (We'll take wins where we can in the World of indulgences.)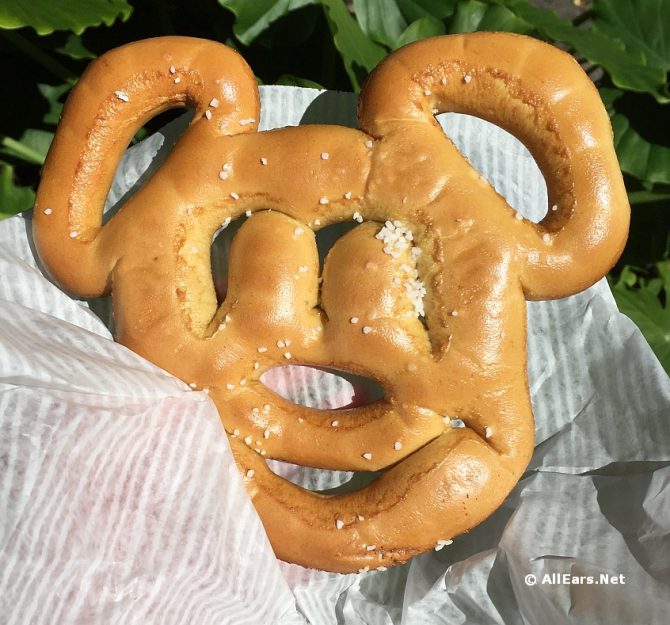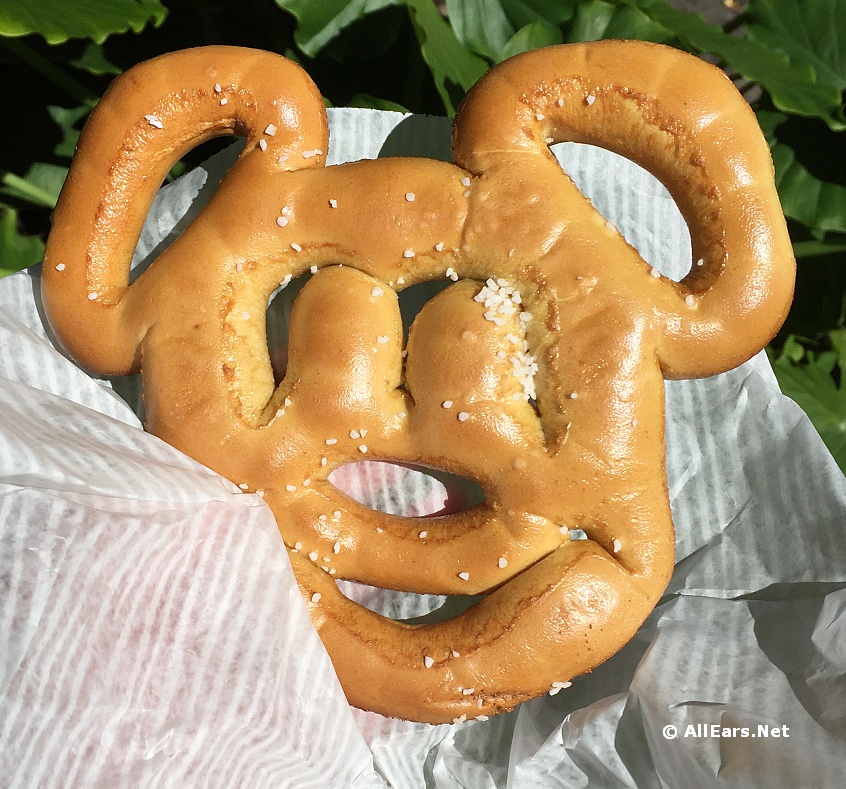 Find Mickey Pretzels at carts around all four parks!
Ice Cream Cart Treats
Mickey Premium Ice Cream Bar? Frozen Lemonade Cup? Mickey Cookies and Cream Ice Cream Sandwich? Find them all, and more, at the ice cream carts!
Sure, there are fancier desserts at Walt Disney World, but kids don't always care for fancy (and neither do grown-ups a lot of the time). These are classics for a reason, and they're just about guaranteed to bring a smile to your kid's face.
Popcorn
This is a perfect snack for when your kids are hungry RIGHT NOW, and you don't want to give them straight up sugar. (At least popcorn fills them up, right?) There are popcorn carts all over all four parks, so you're never far away from salty, buttery goodness.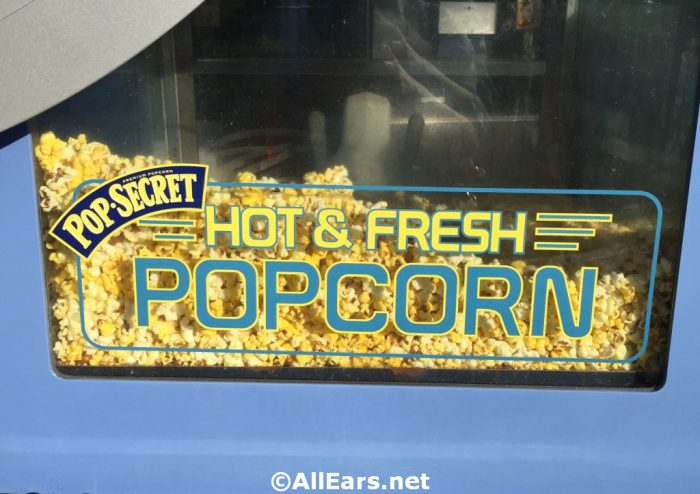 Our advice, if your kids like popcorn, is to get a cute refillable popcorn bucket on the first day of your trip. They start around $12, and are only $2 to refill. That way you can refill it throughout the trip, as a cheap and tasty snack! Plus you can bring the bucket home with you and use it to make snack time more fun.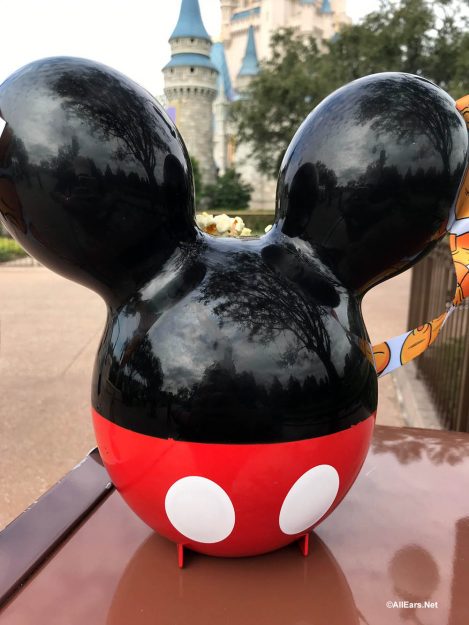 Magic Kingdom Eats
Corn Dog Nuggets
Head to Casey's Corner for this delicious quick service meal that your kids are sure to love! These babies are one of our favorite park meals ever: tiny little hot dogs dipped in golden batter and fried to perfection.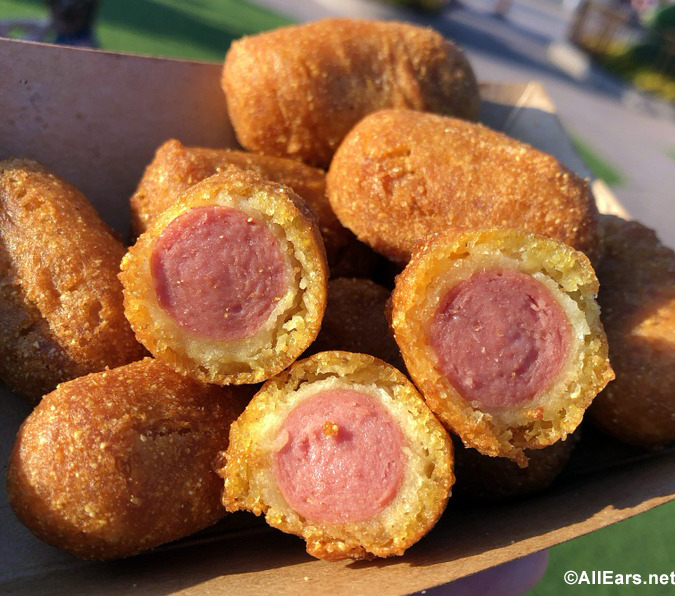 You can pony  up another $1 to get the cheese dipping sauce, dunk them in some ketchup, or eat 'em straight up. We're partial to cheese, but they're delightful however you like them!
Chicken and Rice Bowl
Head to Pecos Bill Tall Tale Inn & Cafe for a delicious Southwestern-style meal that your kids can customize! The best part of eating there is the toppings bar, so you can create your own perfect meal. The kid's chicken and rice bowl comes with just chicken, rice, and beans (and you can opt out of any of those), and then they can top it with their favorites!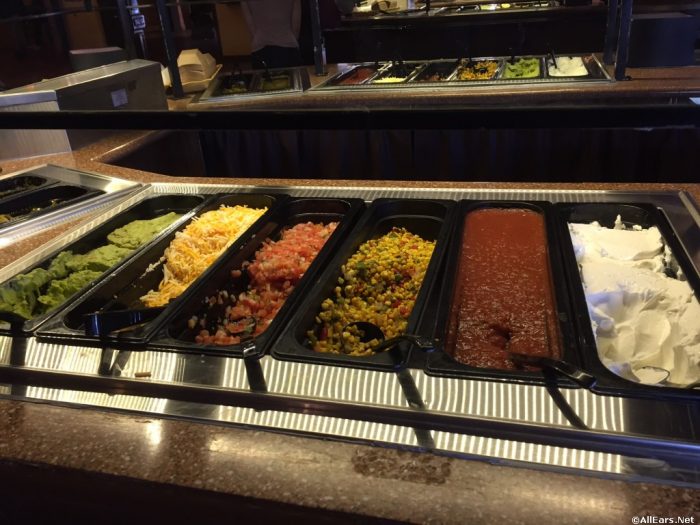 The toppings bar includes cheese, sour cream, lettuce, salsa, pickles, and more so you can let your kids create their own masterpiece. (Note: you used to get guac on the Fixin's Bar, too, but now you need to purchase it when you order your meal!)
Character Cones
Dole Whip is a classic Disney treat, but we bet your kids will like it even more if it resembles one of their favorite characters. These tend to rotate seasonally, but you can usually find a special cone or float at Aloha Isle, Storybook Treats, or Auntie Gravity's.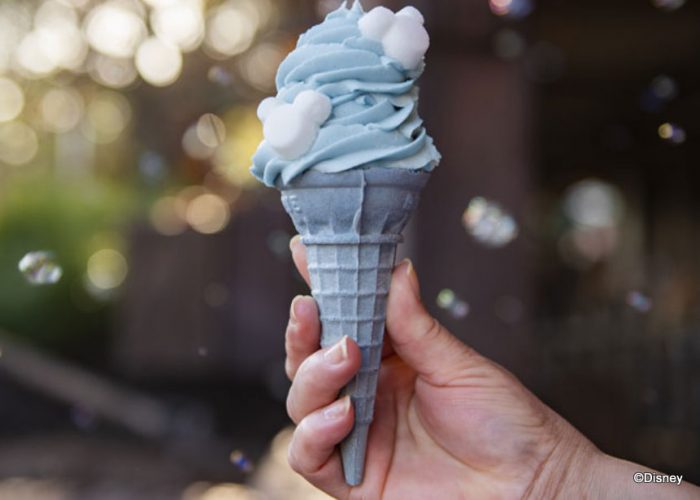 Epcot
Churro Bites
We love churros anywhere, but we especially love them at La Cantina de San Angel! They are served with a caramel dipping sauce, and they're super tasty.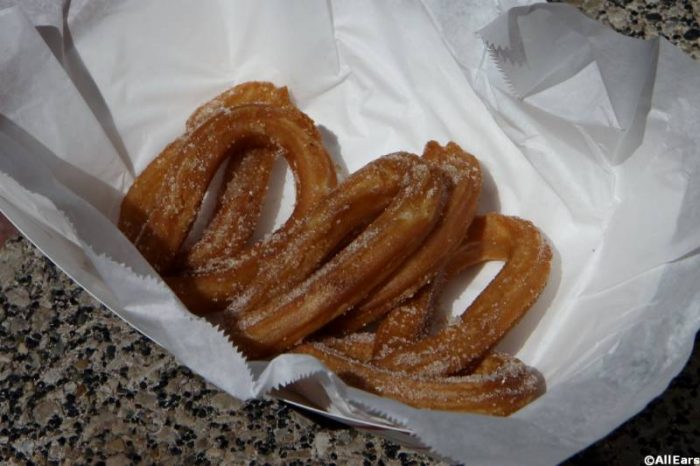 Kids love them, too — and bonus, we bet you can find a great quick service entree option here as well! Their choices include cheese empanadas and chicken tacos, both of which are simple enough to appease most kids. And bonus for mom and dad: you can wash down those tasty churros with a fabulous marg and fish tacos.
Croque Monsieur
This is a perfect sandwich to get your kids to step a little out of their eating comfort zone, but not too far. It's just a fancy ham and cheese sandwich, and once they take a bite, they are gonna be hooked! You can find it at one of our favorite Quick Service Spots in all of Disney World, Boulangerie-Patisserie Les Halles.
And if the Croque Monsieur doesn't suit their fancy, there are plenty of other tasty choices in the bakery case such as croissants, baguette sandwiches, and a Roule Lard & Fromage (a savory bacon and cheese roll).
Nudel Gratin
Head to Germany for some delicious Nudel Gratin — aka mac and cheese. It's basically just baked noodles with tons of cheese. And bonus — it's less than $5 or a snack credit, making it perfect to hold you over before a big dinner.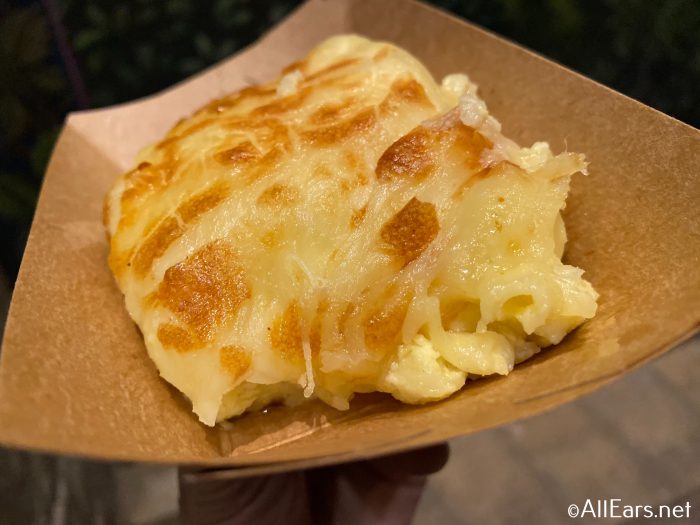 Brioche Ice Cream Sandwich
Another unique but not too exotic and scary snack is a delicious brioche ice cream sandwich from L'Artisan des Glaces in France. Officially called the Croque Glace, you get to choose your flavor of ice cream, add a sauce if you'd like, and then they seal it inside a warm brioche bun.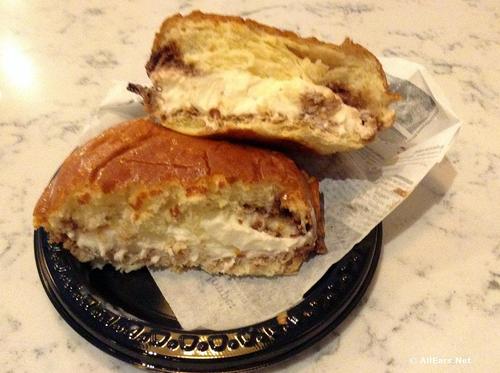 They have lots of kid friendly flavors like vanilla, chocolate, strawberry, and mint chocolate chip — or if your kids are a little more adventurous, they can go for White Chocolate Coconut, Caramel Fleur de Sel, or Yogurt and blueberry.
Disney's Hollywood Studios
Grilled Cheese and Tomato Soup
Mosey on over to Woody's Lunchbox for a sure-fire kid satisfier! You can get them a grilled cheese meal which comes with half a grilled cheese sandwich plus two sides. You can choose from tater tots or a mandarin — but if you ask nicely you can likely swap in the tomato basil soup!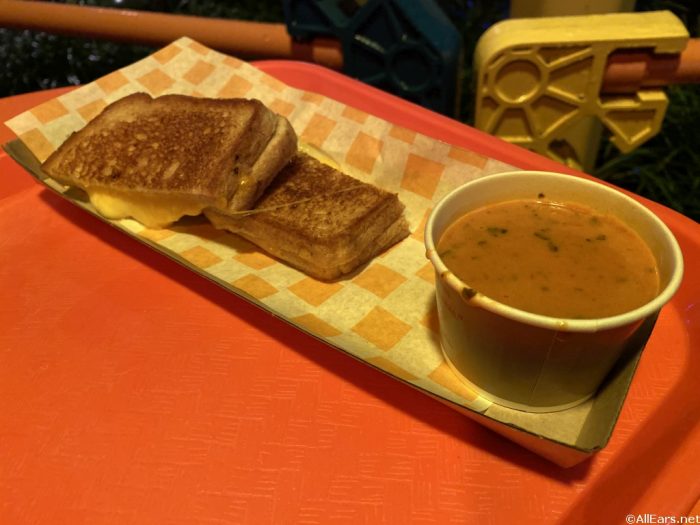 Woody's Lunchbox also has Totchos, which are loaded tater tots your kids might dig! And don't forget about Lunchbox Tarts, which are basically high-end PopTarts that are as delicious as they are adorable.
Wookie-Cookie
Are your kids Star Wars fans? Then they will love this Wookie Cookie! It's basically just an oatmeal cream pie but way cuter as it's designed after our favorite wookie. And before you ask, yes, the cookies are… Chewie. (Had to.)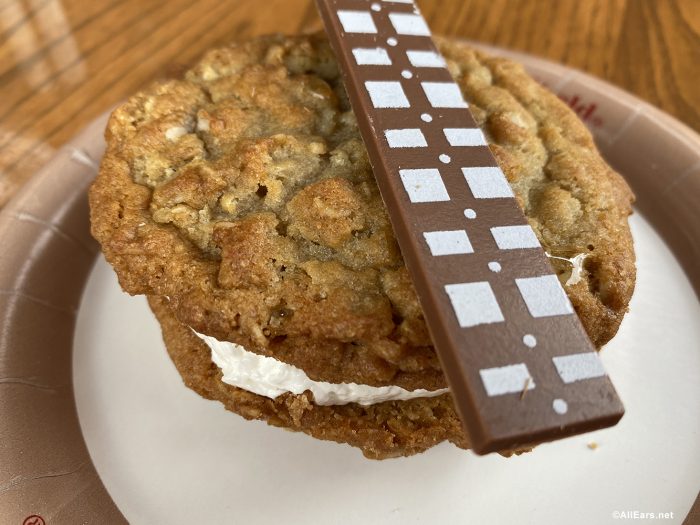 Find it at Backlot Express!
Animal Kingdom 
Cheeseburger Pods
These are one of our all-time fave eats, from one of our all time fave quick service spots, Satu'li Canteen! The cheeseburger pods taste like a Mickey D's cheeseburger but with a Pandora twist. Pro tip: if your kids aren't sure of them by the outside, cut them open to show the tasty meaty goodness inside.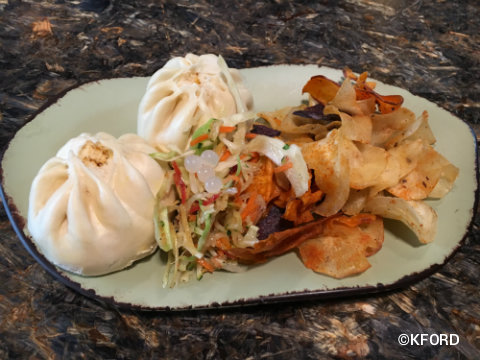 Bugs & Grub Cone
Want your kids to think you're the coolest ever? Get them the Bugs & Grub Cone from Anandapur Ice Cream Truck! It's chocolate soft serve topped with cookie crumble "dirt" and gummy candy bugs.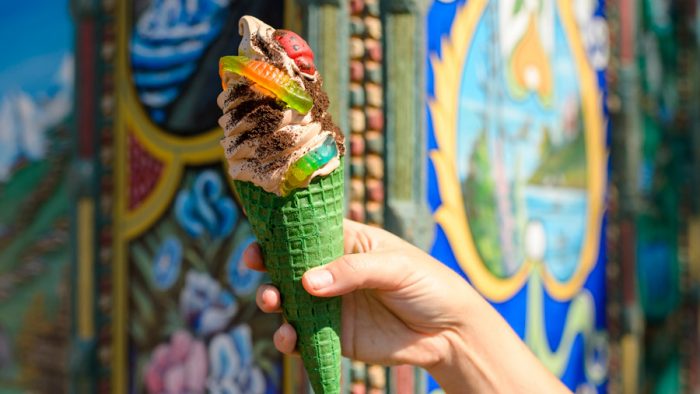 Pulled Pork Mac and Cheese
If your kid is into barbecue, chances are they will love the Pulled Pork Mac and Cheese from Eight-Spoon Cafe! For a snack credit (!!) you can get a perfect portion of creamy mac and cheese topped with tender barbecued pork and tangy pickles. (You can get it sans pickles if that isn't your kid's deal.)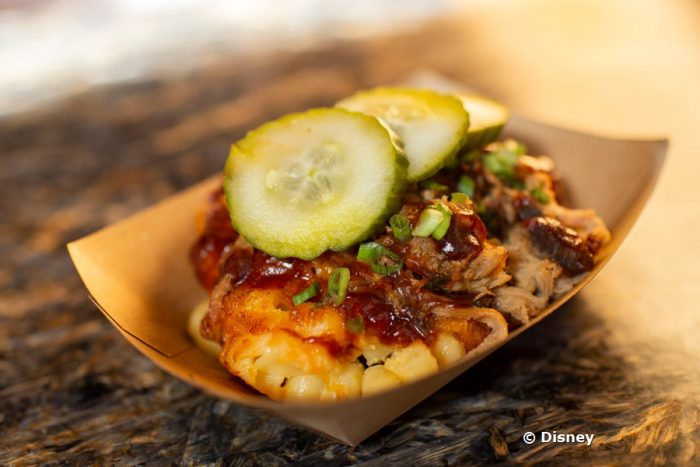 If this is too crazy for your kids, they also have delightful plain mac and cheese.
What are your kid's favorite Disney Parks eats? Let us know in the comments!
Check out these posts for more trip-planning advice: