Okay, so you've read ALL the books. You've browsed Instagram for food pics. You've scoured the internet for reviews. And you think you're ready to book your Walt Disney World trip like a vacation planning boss!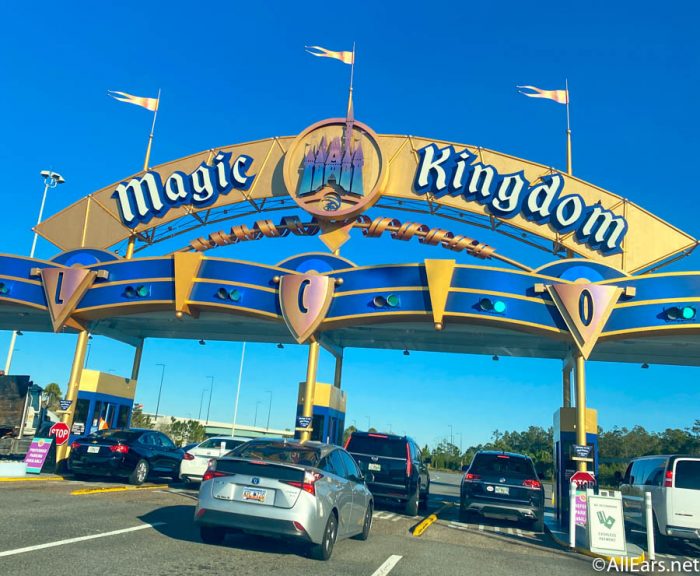 But there are elements to every Walt Disney World vacation that nobody talks about — and those are the things that you REALLY need to know before you go. Here are our top 8!
You don't need to do it all.
Disney World is jam-packed with exciting things to do, see, eat, smell, ride and explore! But being chock full of stuff means that there is WAY too much to experience in a single visit.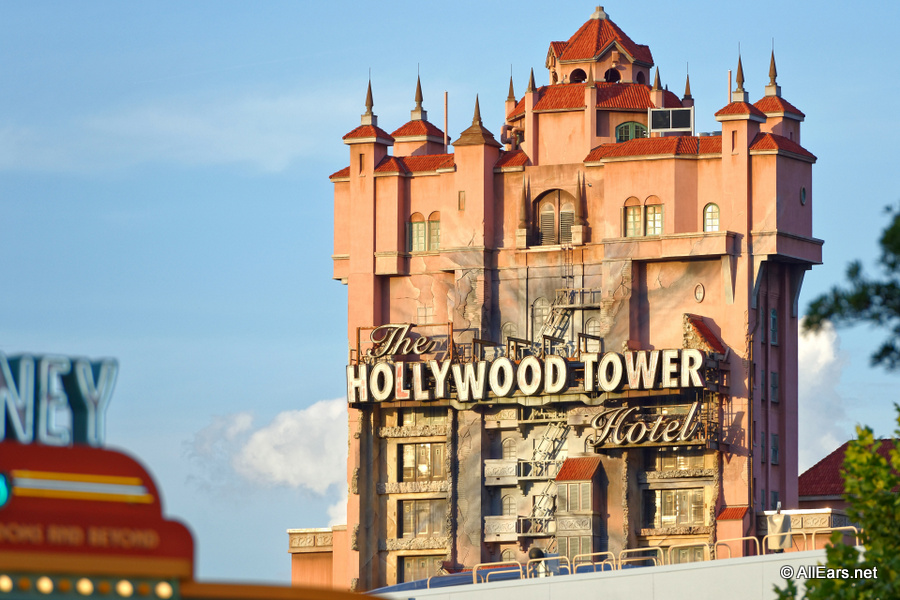 And while no one may be telling you this (except the voices in your head!), you don't need to do it all. In fact, if you try to do it all or you tell yourself you've gotta do it all, you'll end up making yourself totally miserable. It's just not a reasonable expectation to place on yourself, and you'll finish your vacation with serious FOMO rather than magical memories!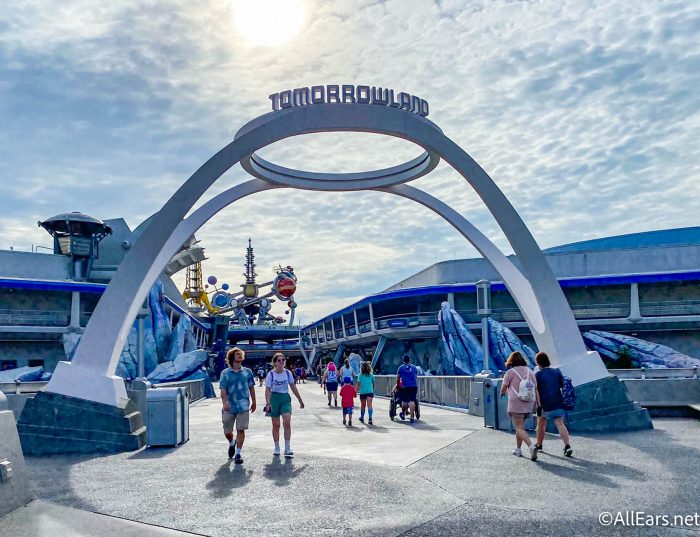 Rather than trying to squeeze in every single restaurant that sounds delicious and every single attraction in every single park, prioritize what you'd like to do. Make a plan to accomplish those things, leaving a little wiggle room for extras or setbacks. A great Disney vacay is structured, but also a little loosey-goosey at times for some spontaneous fun. That way you won't feel like you're missing out on the must-dos, and you'll still have a little time for those want-to-dos!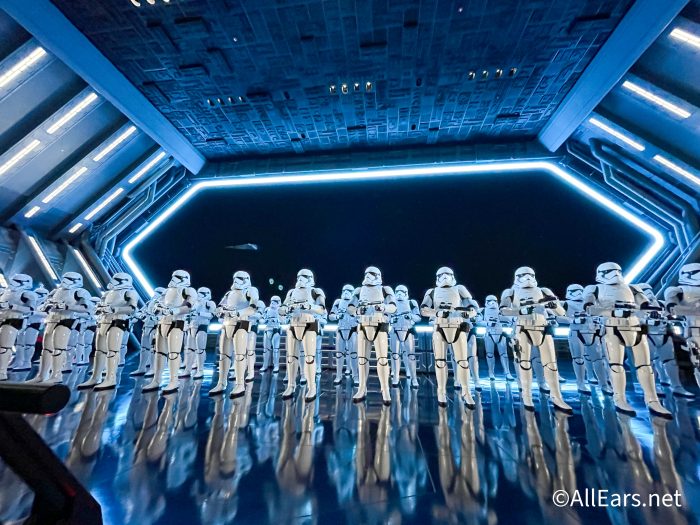 Bring an extra duffle bag to carry your souvenirs home.
Even if you go into your Walt Disney World vacation with a commitment to not bring home a TON of new merch, know thyself! A jam-packed suitcase probably still won't stop us from spending waaaay too much on some awesome souvenirs.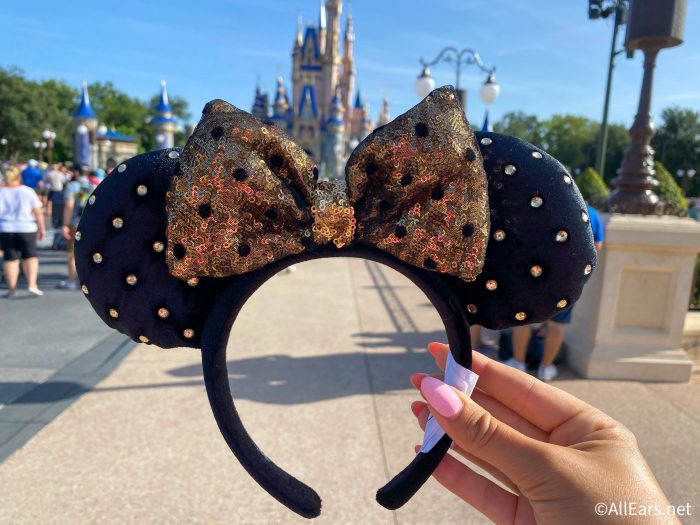 If you don't want to worry about saving space in your luggage for your purchases, pack an additional bag in your luggage. You'll want to make it a collapsible bag like a duffle or even a good quality reusable shopping bag (preferably one that zips) that you can carry onto the plane with you (or jam into your trunk if you're driving).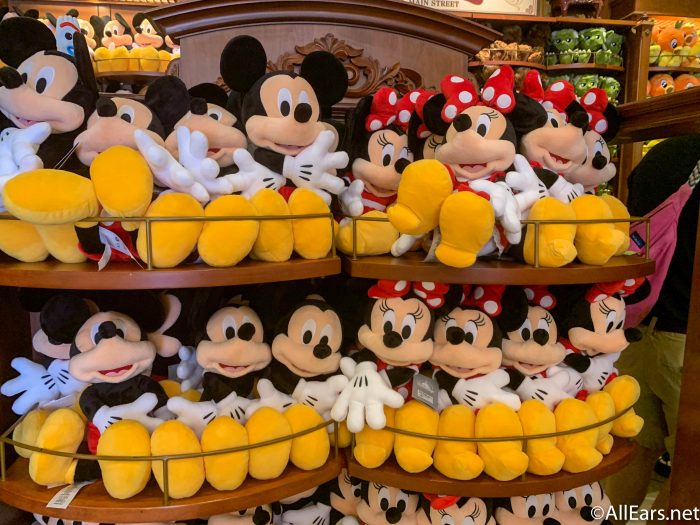 This way when you buy a whole new family of Disney sweatshirts, you don't have to wonder how they'll get home.
Disney Resorts and Parks have most of what you need.
Forgot your toothbrush? Blown through all the diapers you brought with you? All those blaring Disney songs giving you a headache? Then we've got some good news — the Disney World parks and resorts may have exactly what you need!
If you're at your Resort, make tracks to the gift shop or the front desk to inquire about the items you need. Don't see something on the shelf in the store? Ask a friendly Cast Member if they can help.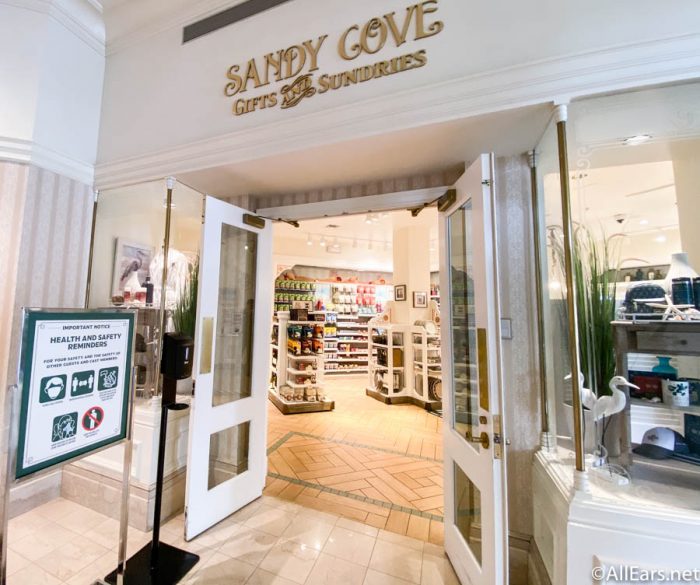 If you're in a park, you can stop into Guest Relations to ask where you can find specific items, and if your littles need something baby- or toddler-related, every park has a Baby Care Center where you can find quiet space for you and your baby, including a nursing area.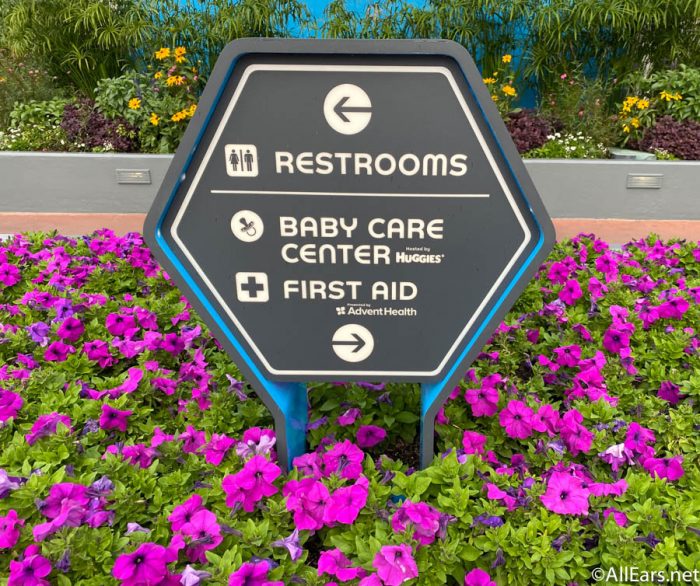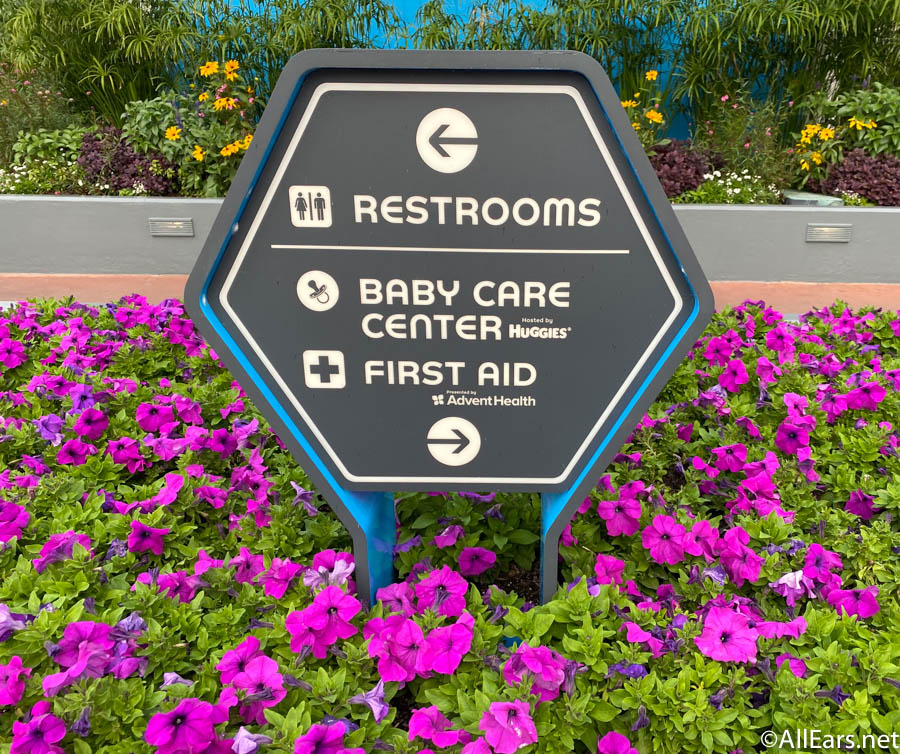 You can also purchase baby items here like diapers, formula, baby food, and even basic clothing items for the kids. And you'll find some grown-up things, too: standard over-the-counter meds, feminine hygiene products, and more — basically anything you could want or need to get you back up and runnin' in no time!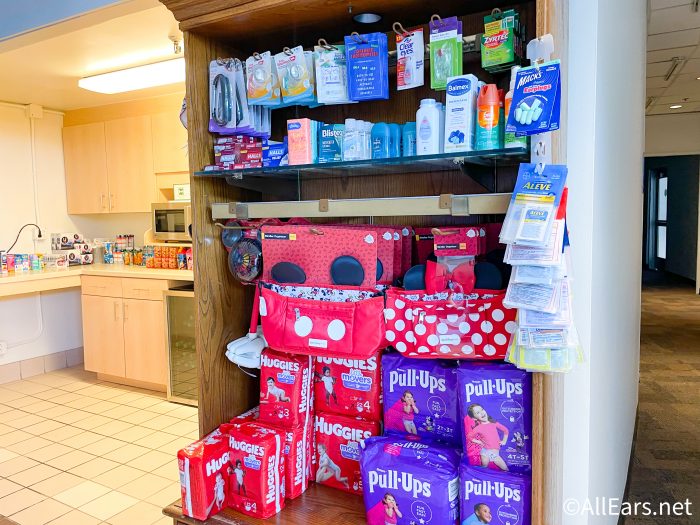 If you forgot your phone charger or your phone is zapped from all that wait time checking and photo-snapping, you can pick up a FuelRod at various stations around the resort. The portable chargers cost $30 to start, but you can swap them out for free when they die, and you'll get a full-charged version in its place.
You'll find FuelRod stations in all the parks, Disney Springs, and across the resorts.
Downtime is a must for most.
Since you're shelling out some major coin for your Walt Disney World vacation, you totally want to make the most of every second. But what nobody tells you is that downtime is a must for most of us.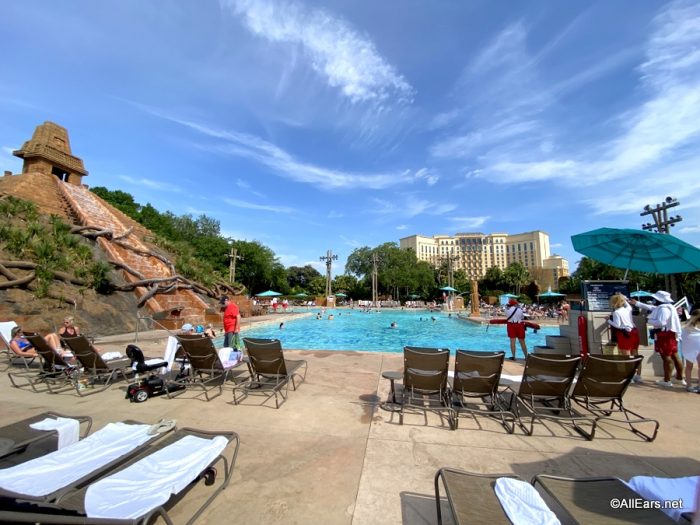 Before you scoff at the thought of an afternoon rest at your resort (but what about the Mickey Bars, and shows, and Big Thunder Mountain?!?!), you'll be so much more chill if you take some breathers throughout your trip. We're not saying you should commit to a full resort day, just a mid-afternoon nap or quick evening lie-down.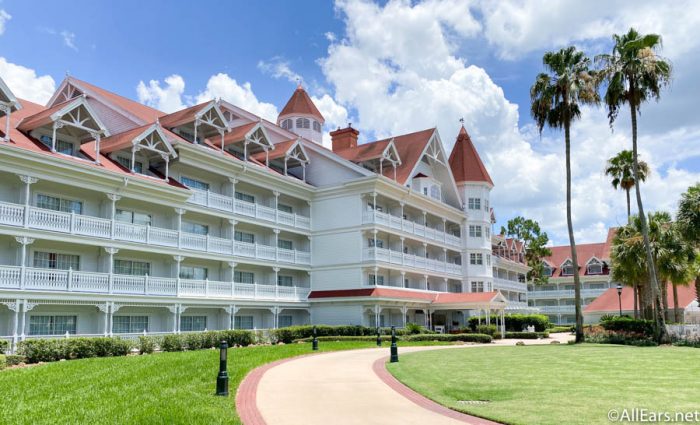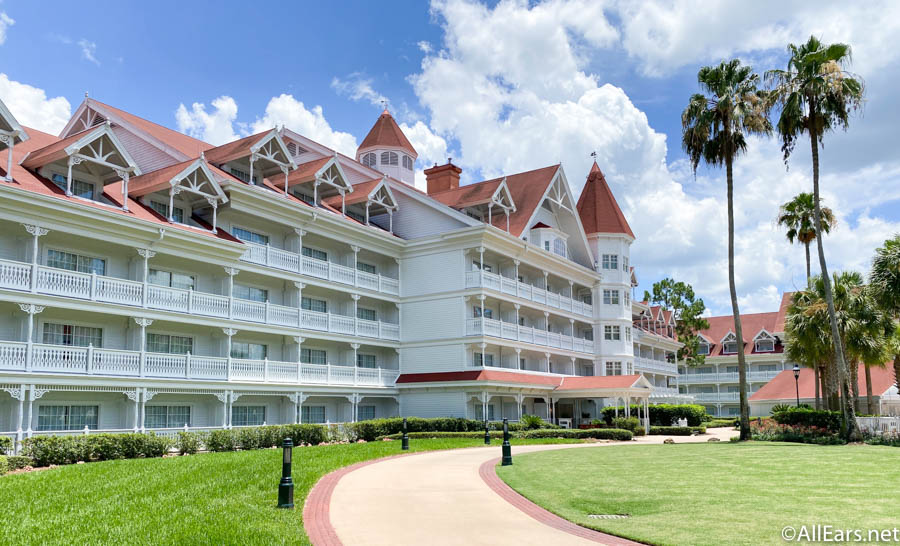 And you don't even have to go back to your room to take it easy! Even a short respite off your feet in the air-conditioned bliss of a great table service restaurant can be enough to recharge! (Add a banquette seat, and you might even get your kid a nap, too.) Depending on the restaurant you choose for your mini-break, there might even be some unexpected entertainment!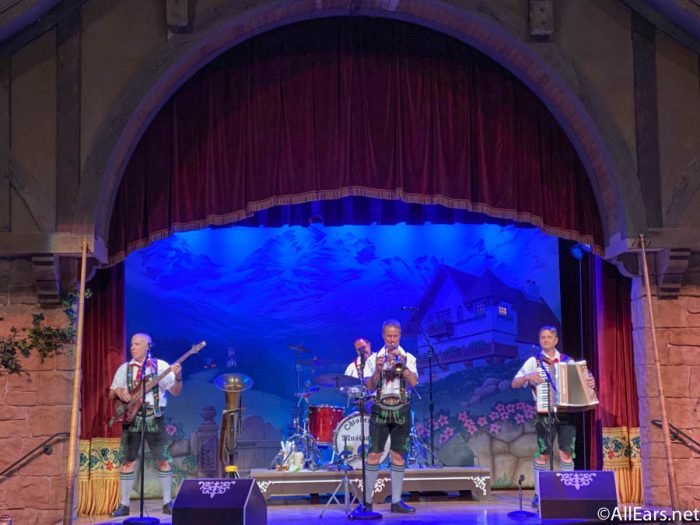 Downtime isn't about throwing in the towel, conceding defeat, and letting your aching feet claim victory. Rather, it's about letting your mind and your body (along with your nerves and patience!) recover. If you want to enjoy the nighttime show at your favorite park, ride Flight of Passage until they kick you out, or stroll around Disney Springs for a late-night shopping spree, you're going to need a little pep in your step — and that extra boost can come from taking a break!
Restaurants can be booked 60+ days in advance — and some book up THAT FAST!
Advance Dining Reservations can currently be made 60 days in advance of your trip, plus the length of your stay (up to 10 days) if you're staying onsite! For offsite guests, you'll need to book 60 days out each day of your visit. And if a friend tells you that you don't need to make reservations that far in advance, then they're not taking into consideration the popularity of some of these restaurants!
So which restaurants do you need to be particularly fanatical about booking that early? They're likely the ones you've heard of, like Be Our Guest Restaurant and Cinderella's Royal Table at Magic Kingdom, 'Ohana at Disney's Polynesian Village Resort, or California Grill (at fireworks time!) at Disney's Contemporary Resort.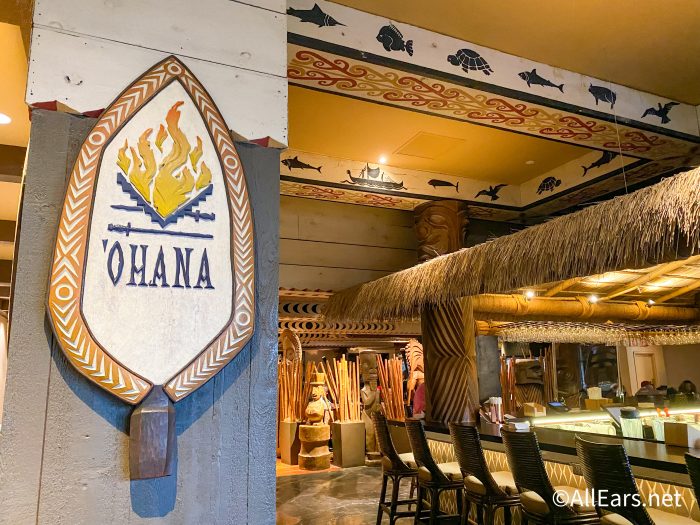 Character meals are also fairly popular, especially Topolino's Terrace at the Riviera Resort. You'll want to be logged into your My Disney Experience account 60 days out, right at 5:45AM EST. It's an early wake-up call, but you'll be grateful you did it when you're enjoying that delicious breakfast with a view.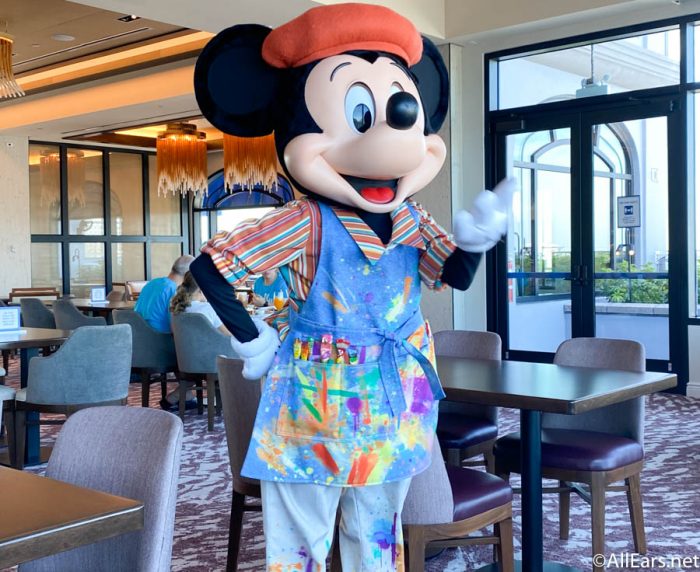 Remember, though: if you miss the 60-day mark for whatever reason, you don't have to give up hope. Plans change all the time, and if your timing is right, you can potentially find a reservation closer to your travel dates. Plus, you may want to check out the Walk-Up Waitlist on the day of your visit — it's a feature available in the My Disney Experience app that allows guests to check for last-minute availability.
Walt Disney World is huge.
At almost 40 square miles, Walt Disney World is gigantic. With over thirty on-property hotels, four theme parks, two water parks, a massive shopping/dining/entertainment district, and loads of recreational activities, the property is legitimately huge.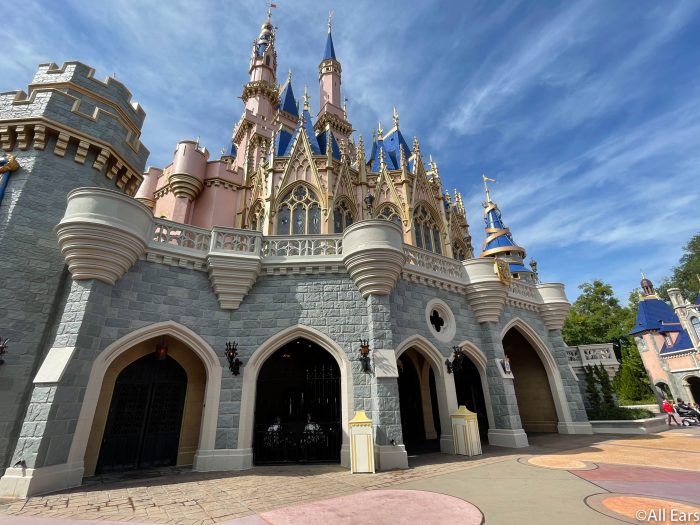 And what that means for you is that it's not always easy or efficient to get from place to place! As you plan your vacation, you'll want to familiarize yourself with all of the transportation options available to you.  Research the best way to get from one location to another — say from your resort to another resort for your dining reservation — and then also have a backup plan, because sometimes you'll run into some issues. (Some transportation options can shut down due to weather!)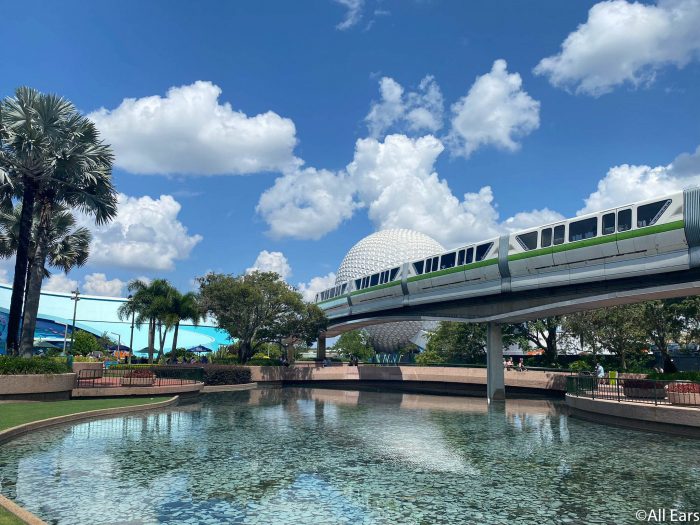 Unfortunately (but not surprisingly), Walt Disney World transportation isn't always fast or reliable. In addition to possible mechanical failures for vehicles that are pushed to their max every day, there are also human errors, technology snafus, and, well, lines. Long ones sometimes.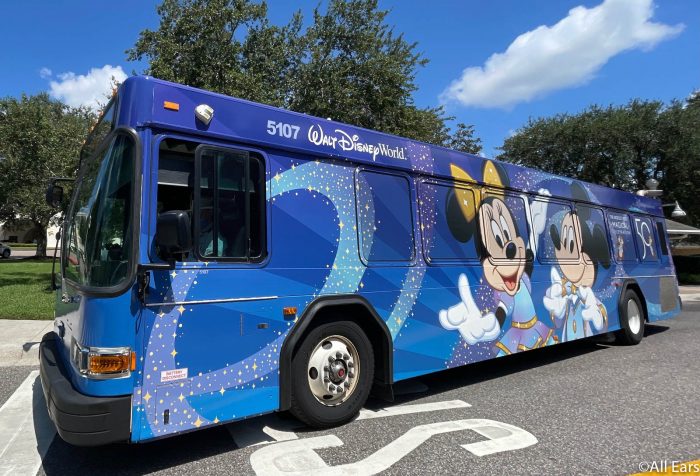 Basically, you'll want to plan for more time than you think you need when going from one place to another at Disney World — and know what your options are if things go awry! Figure out where the Skyliner stations are, which monorail you need to take, and when it's best to get a rideshare. Also, you'll need to figure out if it makes more sense for you to rent a car, or if your family will be content with using the Disney buses.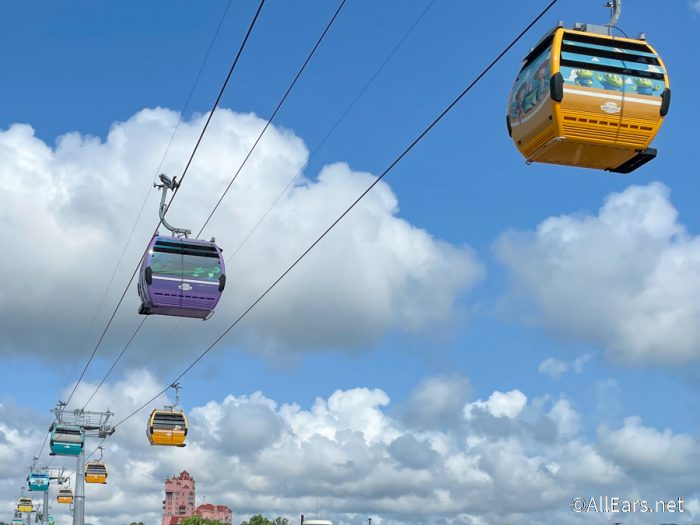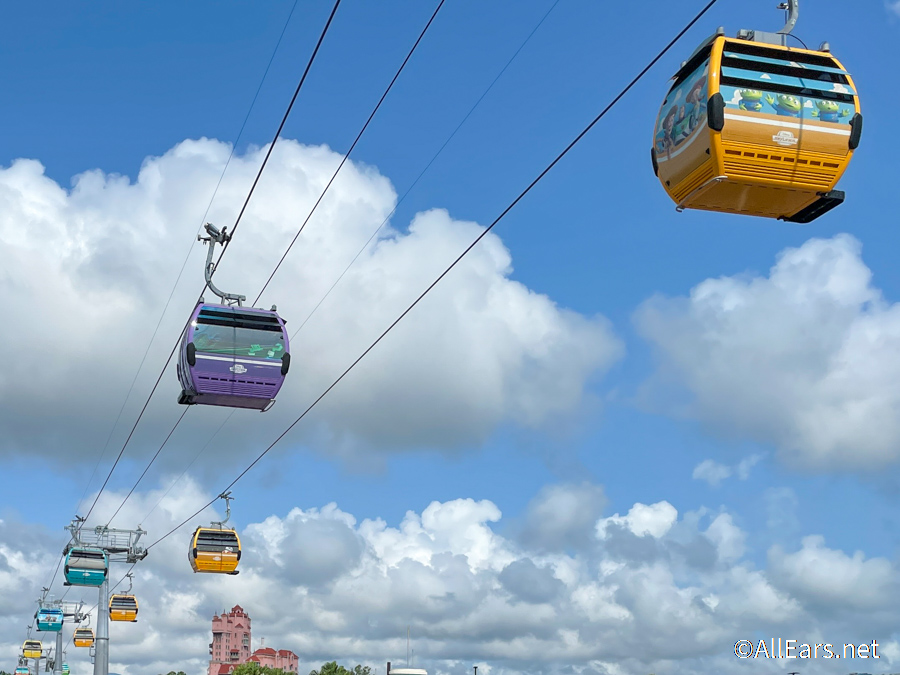 These aren't the types of decisions you necessarily think about making in advance of your trip, but planning ahead can really take some stress out of your magical vacation!
Rides have height requirements.
Although Walt Disney World is family-friendly, the parks do have some thrill-style rides that require certain height minimums in order to ride safely. Even a kiddie coaster like The Barnstormer requires a kid to be 35″ to ride, which means your two-year-old with a Goofy obsession might not make the cut. Total bummer, little dude!
It's important to review height requirements before you leave home, otherwise, you run the risk of some seriously disappointed kids in your family. You'll find height requirements at the start of each applicable ride, and you can see if your child measures up before you even get in the line.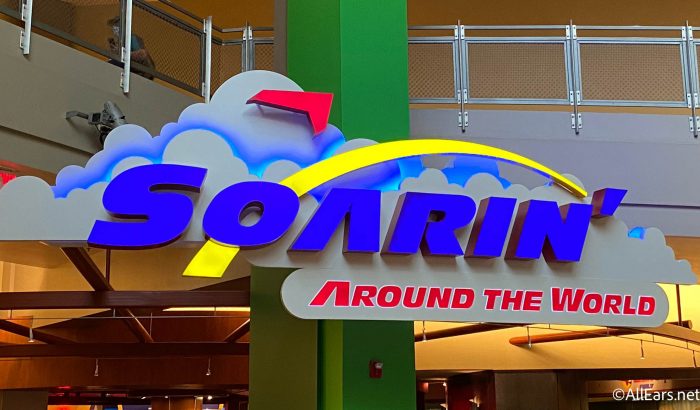 But note: if you have a child who's on the cusp of 40″ and who's jonesing to ride Soarin', you can expect to be measured twice — once at the start of the queue and once before boarding. And it's not unheard of for Cast Members to differ in their assessment of height. (We know — it doesn't make a lot of sense, but it does happen!) Prepare yourself and your child for possible gray areas, and have a plan to assuage the potential heartache.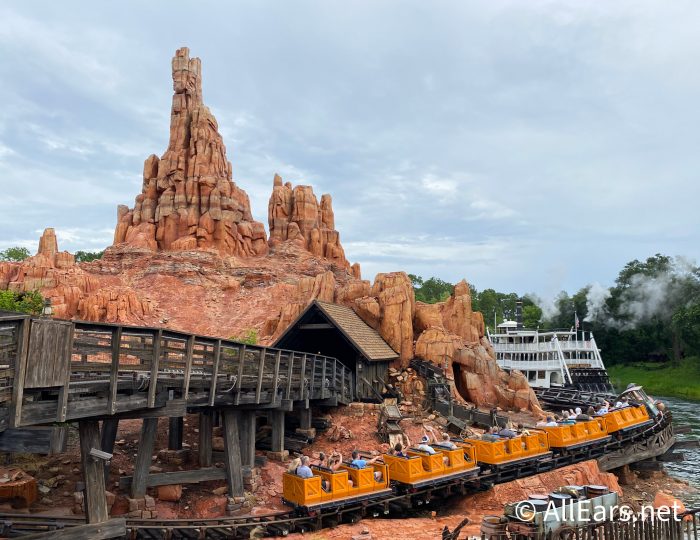 (Oh, and don't try those tricks like wearing tall shoes or standing on tiptoes or giving your kid a really HIGH hairstyle that day. Cast members are usually hip to the sneaky snooks out there. And besides, it's NOT SAFE for your kid to ride if he or she isn't tall enough. That's why there are height requirements. Capiche?)
Review restaurant menus, and know the rules about bringing in your own food.
You know that a big part of a Walt Disney World vacation is the EATS. And we're right there with you, but if you think every quick service spot is going to be living that chicken nugget and burger life, prepare to have your mind blown.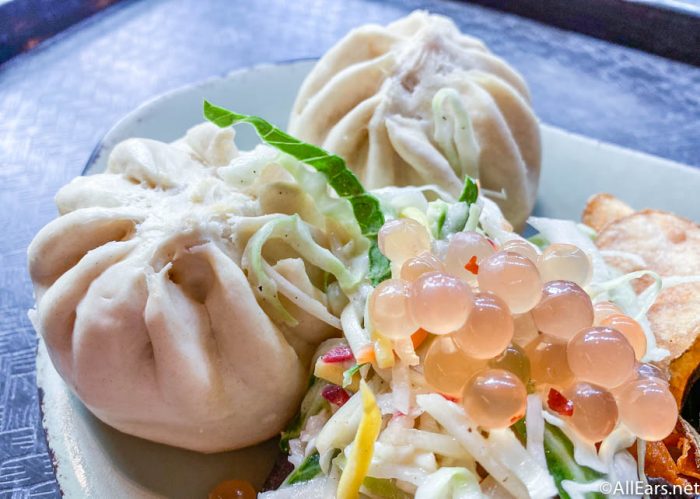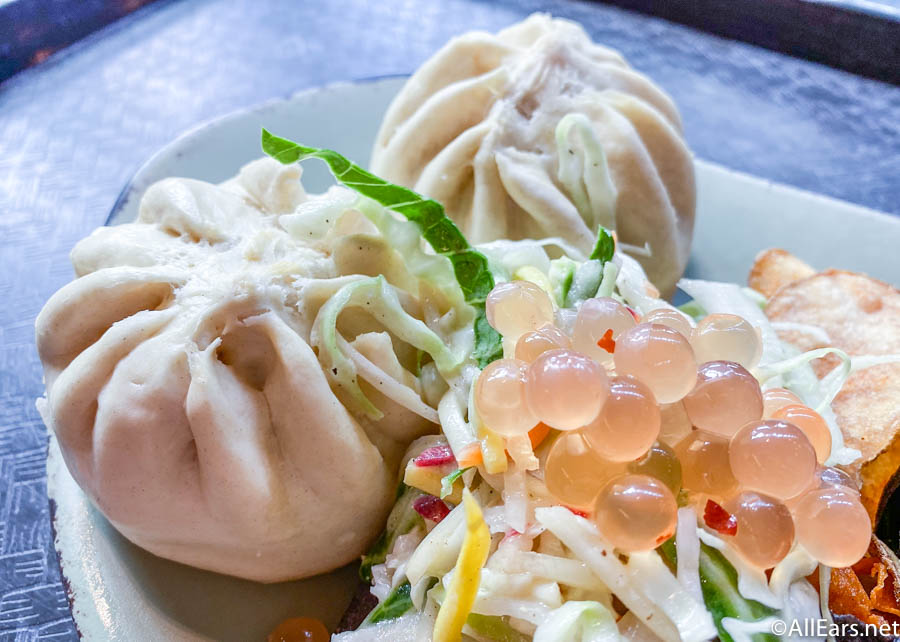 Reviewing menus before your vacation starts will open up a world of possibilities for dining. Even if you exclude the dozens upon dozens of themed and diverse table service dining options (those are sit-down meals where you have a server and food is brought to you), quick service (a.k.a. fast food) dining still offers a HUGE variety.
You can find chicken nuggets and burgers, of course, but you can also order customizable bowls with fresh ingredients and tasty sauces! You can chow down on pulled barbecue pork, mac and cheese, and fajitas! There's even cuisine from world-renowned (James Beard award-winning, Michelin-starred) chefs that runs the gamut from papas bravas to sushi to fried chicken sandwiches! (Okay, now our tummies are growlin'!)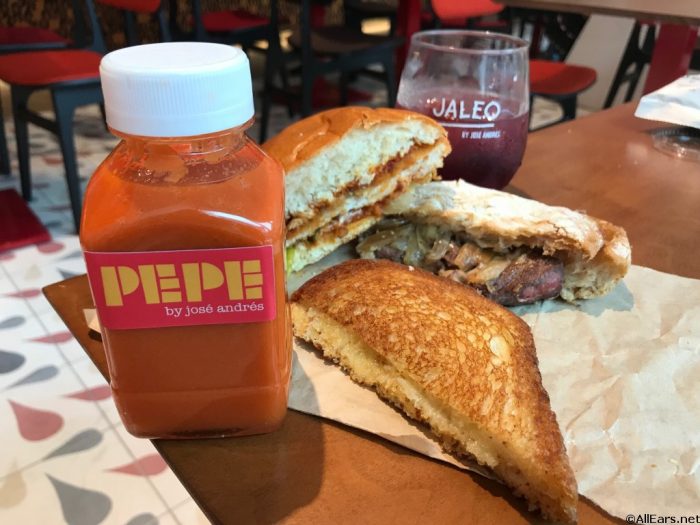 Yeah, folks, it's a total food coma sitch. And when you're planning your trip, you'll want to know what your options are. Even if you still order chicken nuggets (well heck, because they're awesome!), ply your kids with mac and cheese, and never step foot in a table service restaurant, just know that the options are there, and you can do some seriously happy caloric damage!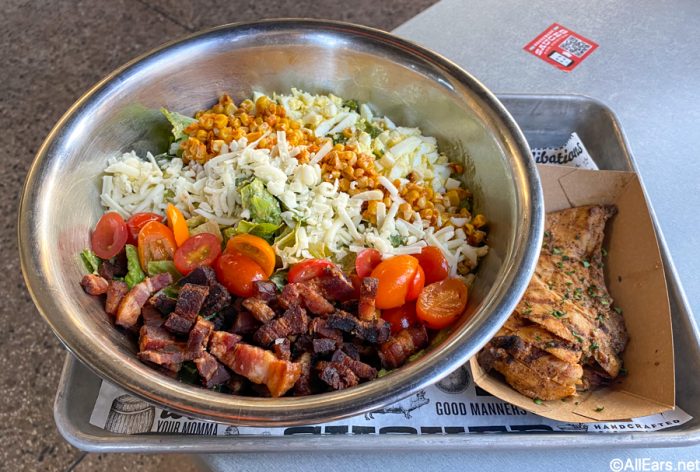 And if you do opt for some sit-down meals, your choices span the globe — literally — with regional Mexican cuisine adjacent to pan-Asian cuisine next to American seafood and more. SO. MUCH. FOOD!!! Review those menus before the 60-day Advance Dining Reservation mark, and prepare to make some difficult (but delicious!) decisions!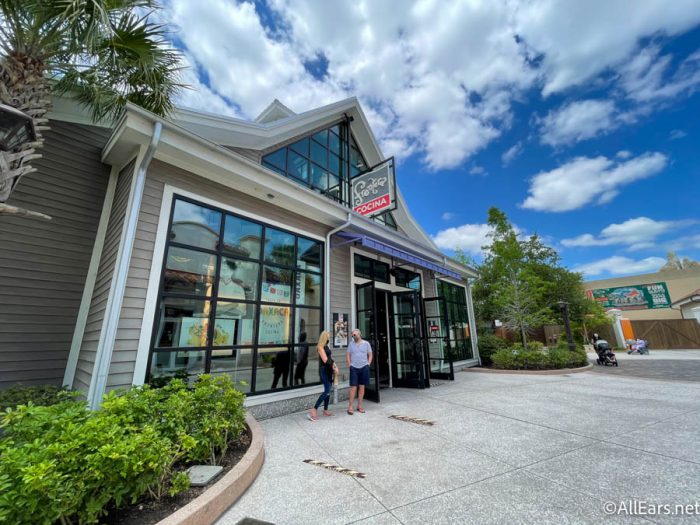 But what if your first consideration is your budget? Or having access to foods your picky eater will actually EAT? Or maybe you've got special dietary preferences or food allergies in your party? Well, Disney's restaurants likely have your back on this (they've won awards for catering to those with special diets and allergies), but it's important to know that you can bring your own food with you into the parks.  And there are very few restrictions on this. You can't bring in glass containers (with the exception of baby food) or alcohol, and your cooler must fit within certain parameters (learn more here), but otherwise, you're good to go.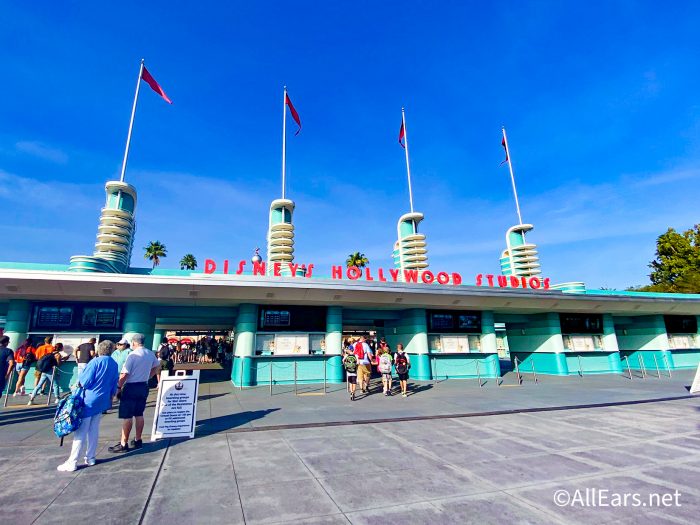 Just remember that if you're not dining in a quick service restaurant, it's considered bad form to set up camp at a table in that restaurant with the food you've brought in with you. No one will ask you to leave, but if the restaurant is busy, you'll definitely be noticed. And the toppings bar? Yeah, that's for paying diners, too. But otherwise, you do you by bringing the food items you guys need right into the park!
Well, there you have it — some important things to know before visiting Walt Disney World! Stay tuned to AllEars for all the best trip-planning tips and advice.
Are you ready to plan your next trip? Let us know which of these rarely-shared bits of advice you'll be implementing first (and which ones you already knew)  — leave a comment below! 
Join the AllEars.net Newsletter to stay on top of ALL the breaking Disney News! You'll also get access to AllEars tips, reviews, trivia, and MORE! Click here to Subscribe!