The real world — it's a mess. Sometimes you gotta just make your own joy, you know what I mean? Recently, in search of happiness only Disney can provide, I went on a bit of an Add-To-Cart Spree and found some ridiculously joyful pieces of Disney Swag that I had to share with you.
Minnie Mouse Statement Necklace by Betsey Johnson
Because it is improper to SHOUT one's affection for Disney, one lets her INSANELY Sparkly Betsey Johnson Minnie Mouse Necklace do it for her.

Hatbox Ghost Satchel by Loungefly – The Haunted Mansion
Why, yes, that ABSOLUTELY IS a head I'm carrying around in my bag. Proudly. Who wouldn't want to carry around the Hatbox Ghost in your purse?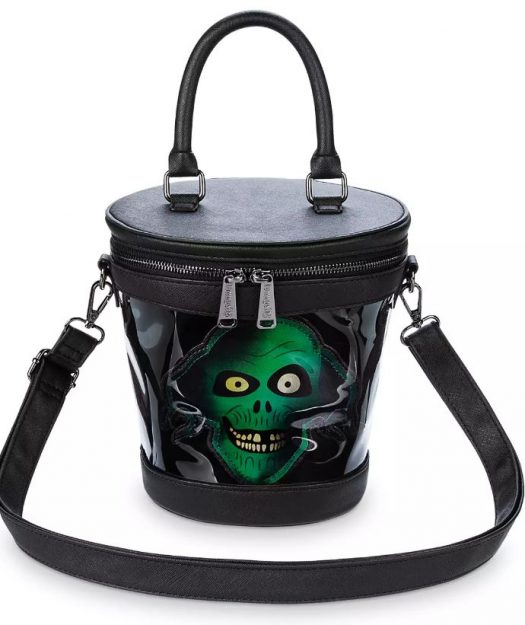 Disney Toy Story Characters Seatbelt Belt
Back in the day, when car makers didn't care so much about our health, seatbelts used to look like THIS. We didn't have the fancy, spine-saving, two-strap devices that we have today — nooo. We had THIS — one little strip that went around our waist with the car maker's logo on the buckle, and we went out into the world, praying we wouldn't suffer head trauma in an accident. Those days are MOSTLY long-gone, but this Retro Toy Story Seatbelt Belt is bringin' back the Steppenwolf vibes in a BIG way.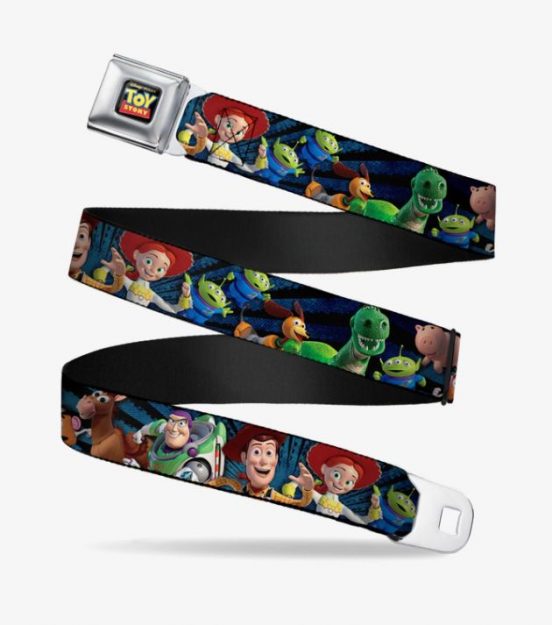 Star Wars Chewbacca Seatbelt Shoulder Pad
Speaking of those new-fandangled seatbelts: now HERE'S a shoulder strap you can LITERALLY get on board with! This "Chewbelta" is covered in fur, just like our favorite Wookie, and is modeled after Chewie's Bandolier. It's protective AND cozy.
Disney's "Believe In The Magic" Rotating Musical Carousel
Sure, I don't NEED a rotating tabletop carousel. I don't NEED to go to the dentist, either (teeth are overrated). But I know what I like. I like teeth and I like this Disney Rotating, Singing Believe in the Magic Carousel, and, thankfully, I get to have BOTH.

Disney Mickey Mouse Lunch Tote
Sure, it's a bit much for a lunch box, but FOOD IS VERY SPECIAL TO ME, OKAYYY? I will love it and cherish it and store it in this very fancy Mickey Mouse Lunch Tote, and we will live happily ever after.
The Nightmare Before Christmas FunkO's Cereal with Pocket Pop! Glow-in-the-Dark Zero
Because it's MULTI-GRAIN Zero Cereal, that's why. AND you get a cute little Glow-In-The-Dark Zero Pop Figure to go with it!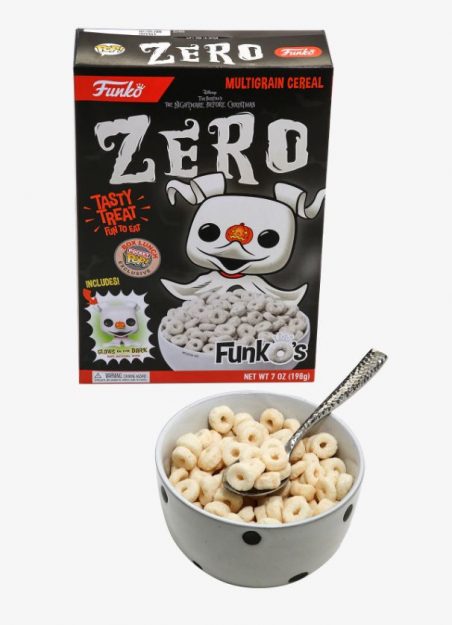 So, there you have it. My attempt to recreate joy via Disney goods. I'd like to say, even though my wallet is a little lighter, my heart — and my living room — are very much full.
What's your favorite item from the list? Let us know in the comments!