Sooooo… you're planning a trip to Walt Disney World, and with so many places to choose from (close to thirty Disney resorts last time we counted!)  it can feel a bit like rapelling down Big Thunder Mountain without a safety net trying to pick the right one! Even when you've made your selection, you'll likely have to fight off some serious FOMO about the resorts you didn't select!)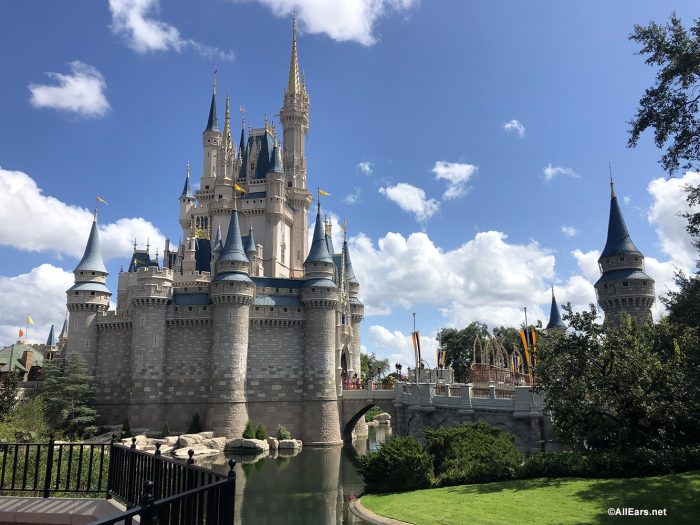 So how do you make the best decision for you, your fam, and your budget? You call the experts! We've got the skinny on these six Walt Disney World Resort hotels that the pros always choose — and here's why!
Yacht and Beach Club Resorts
You'll often see Disney's Yacht and Beach Club Resorts lumped together as one single entity, but they're actually a secret Disney World two-for-one!  These two adjacent resorts are more than just close neighbors; they share many amenities and some tasty dining options, too! By choosing one of these resorts, you actually get to have the best of both worlds!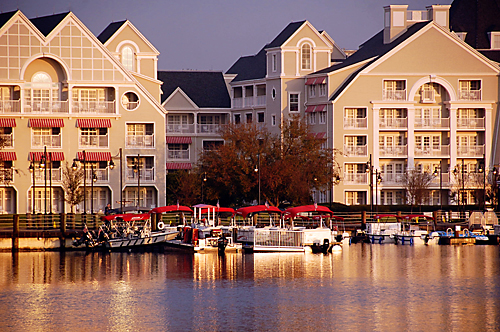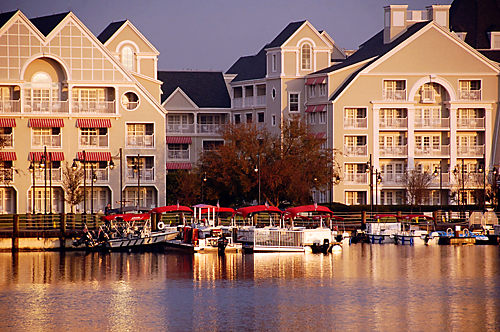 Both Yacht and Beach Club are deluxe resorts and share an exclusive pool (it's actually more like a water park!) called  Stormalong Bay! This "pool" — (again, we use the term "pool" loosely here since this place is totally bonkers!) has a lazy river; a totally decked out shipwreck-themed waterslide; a sandy bottom pool with zero entry; and tons of other stuff you'll just have to see for yourself! It's super fun for all ages (especially the littles!) and it's only for guests who stay here! If you're hip to giving yourself a "Resort day" to rest between trips to the Disney parks, you'll have a blast chillin' out at Stormalong Bay!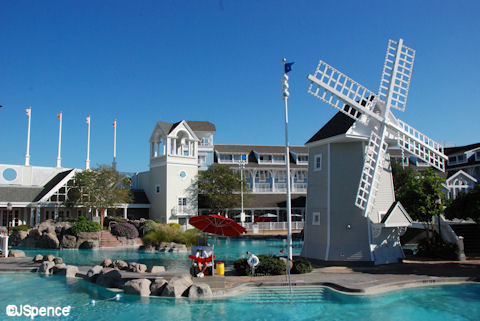 The Yacht and Beach Club is also super close to Disney's BoardWalk Inn and Villas (just a quick walk or Friendship Boat ride away!) AND Disney's Swan and Dolphin hotels — yet ANOTHER reason the pros choose Yacht and Beach Club — you're literally just steps away from tons of great restaurants that these neighboring resorts have to choose from!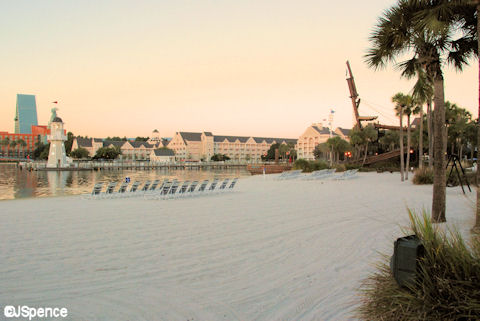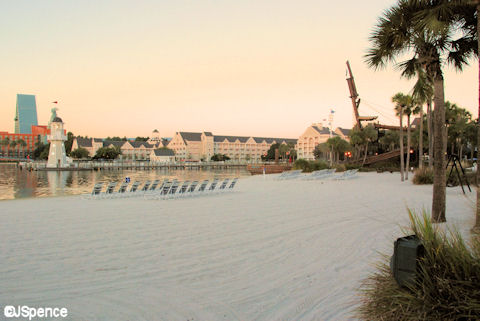 Oh, and can we take a sec to rave about  Beaches & Cream? It's conveniently located right near Stormalong Bay and is THE BEST place to get some classic diner eats (we're talkin' burgers, grilled cheese, chili cheese fries…even their tomato soup is delish). And you're not going to believe your eyes when you see some of the fantastic ice cream confections they have — namely the magical Beaches & Cream creature dubbed the Kitchen Sink!  Find out what you're missing here!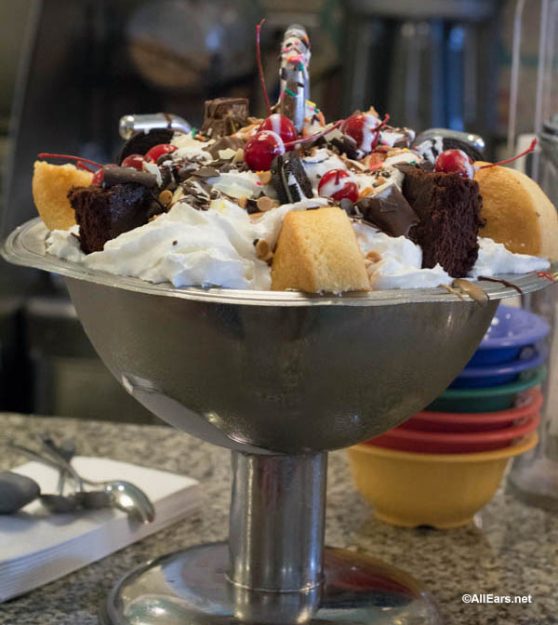 Remember the BoardWalk Inn we mentioned earlier? Well this place has is home to some awesome nightly entertainment at hotspots like Jellyrolls ( oh hello, dueling pianos!) and Atlantic Dance Hall! Disney's Hollywood Studios and Epcot's International Gateway also make the Yacht and Beach Club's locale amazingly convenient for hopping over to Star Wars: Galaxy's Edge for a nightcap at Oga's or a quick jaunt around the World Showcase!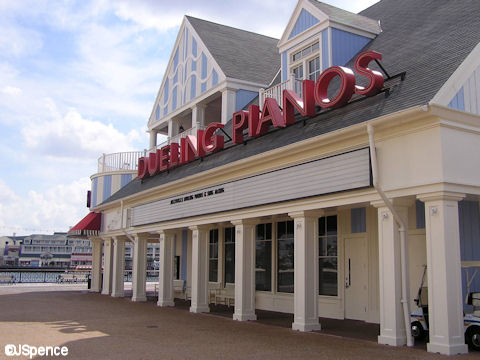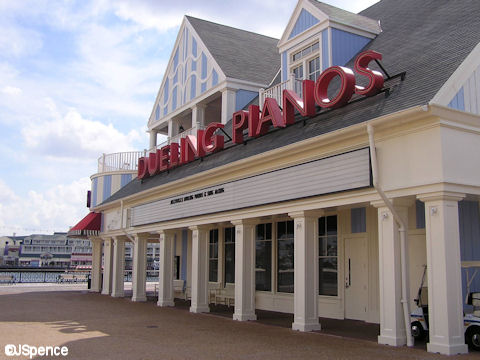 And now the Yacht and Beach Club Resorts are just a short walk away from the Disney Skyliner, too! They're linking up with several other resorts, including Disney's Riviera Resort (opening December 16) and Disney's Caribbean Beach Resort, so now you'll have MORE Resorts to explore. Riviera's rooftop Topolino's Terrace — Flavors of the Riviera offers a great view of nearby fireworks shows, and Sebastian's Bistro at Caribbean Beach shows off some tasty Caribbean eats!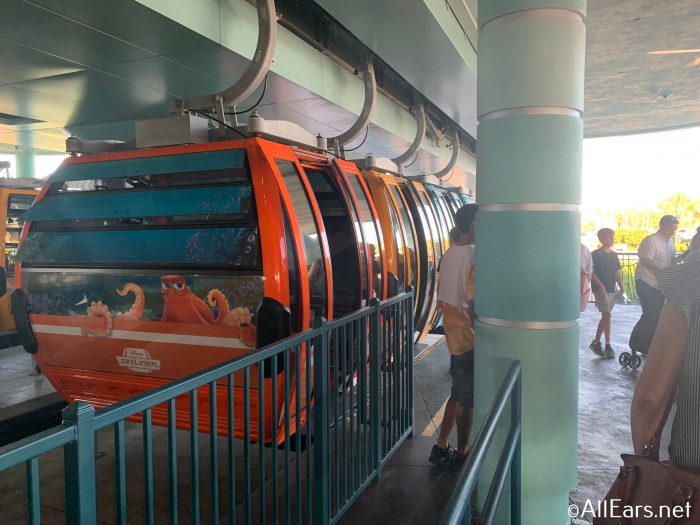 Disney pros know timing is everything, and from Yacht and Beach Club, you have convenient, easy access to just about everything you could need or want! Staying here means you can you'll be able to get around a lot more freely and not have to rely so much on the sometimes unreliable Disney bus transportation to get around. The Friendship Boats connect the resorts to BoardWalk Inn, the Swan and Dolphin hotels, Hollywood Studios, and Epcot — or you could just do what we do, and hoof it!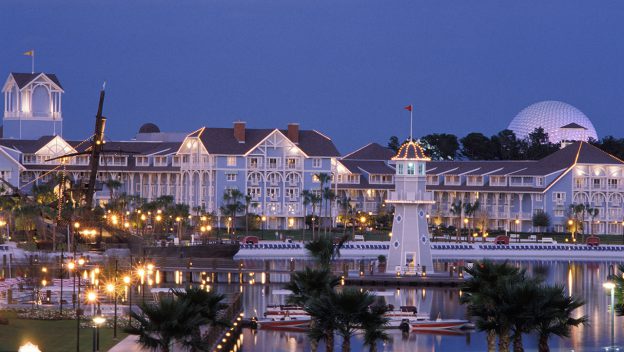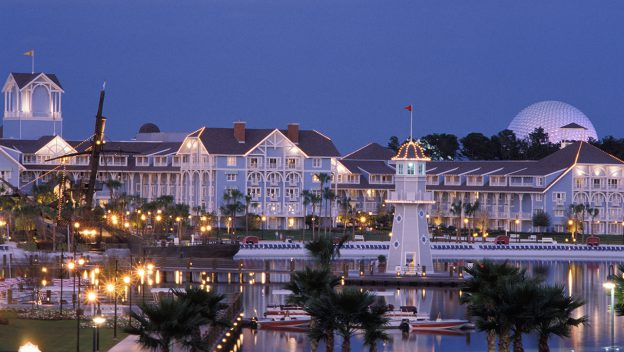 That's right: Disney's put in several handy-dandy walkways to connect the two Parks and five Resorts, putting you literally just steps away from near-limitless dining and entertainment options! Just make sure you're wearing comfy shoes!
Wilderness Lodge
In the pantheon of Deluxe Resorts at Walt Disney World, Wilderness Lodge is beloved for many reasons. Its warm and rustic feel is eternally welcoming and SO COZY! Its location is top-notch, and it tends to be a little less expensive than other Deluxe resorts. (And aside from its year-round National Parks cabin feel — which we love — you've GOT to see this Resort during the Christmas holidays, too! GORG!)
Wilderness Lodge is located in the Magic Kingdom Resort Area, and it's just a short little boat ride away from the iconic park. This means if you're planning to spend a lot of time cruising "it's a small world" and splashing down Splash Mountain, you'll be conveniently located to do that to your heart's content! (Um, translation: at least five times each!)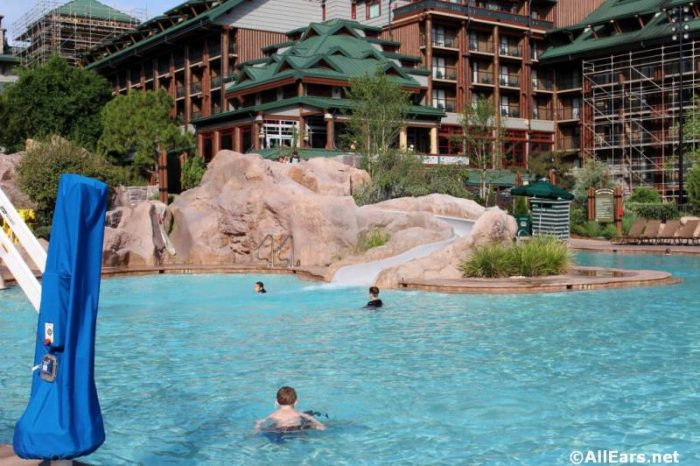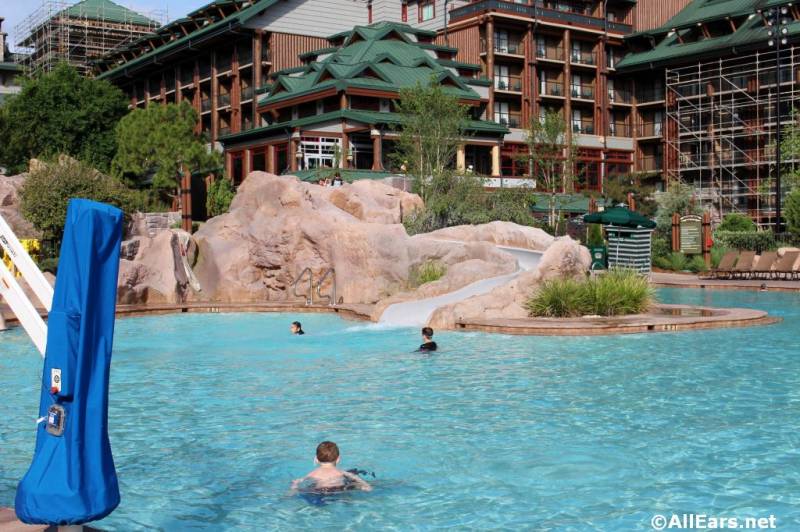 From the Wilderness Lodge marina, you can also embark on a guided fishing excursion on Bay Lake and Seven Seas Lagoon. Disney World practices catch-and-release, and excursions are booked for two or four hours. If you've ever wanted to live that outdoorsy life but just can't bring yourself to leave the Disney bubble, this is your chance!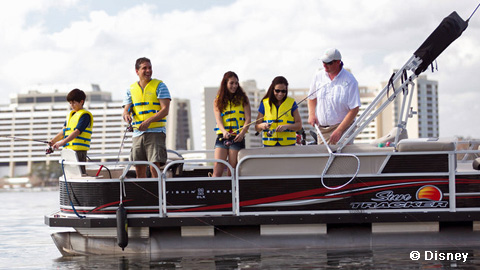 Likewise, if you want to get behind the wheel of a small boat during your Wilderness Lodge vacation, you can live your best boat captain life at Disney World, too! There are boats of up to two, up to six, and up to ten passengers, so there's an option for just about everyone.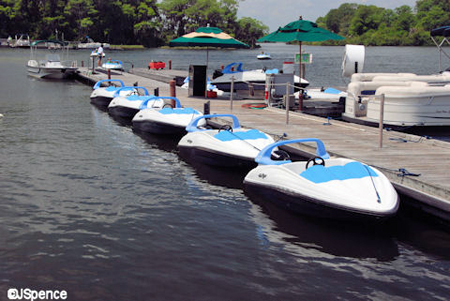 The dining at Wilderness Lodge is also great across the board. Whispering Canyon Cafe is a fun, family-oriented restaurant where asking for a straw might mean you get twenty or downing a glass of soda might get you a GIANT refill and a fastpass to the restroom (literally)! The hijinks here are part of the appeal, and guests from all over Walt Disney World travel to Wilderness Lodge to experience it. Stay at Wilderness Lodge, and you'll only have to cross the lobby!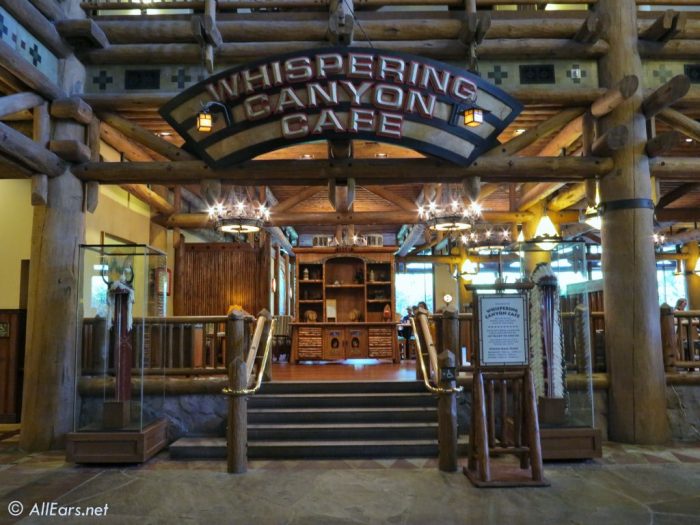 Storybook Dining at Artist Point lets guests dine with Snow White, some of her Dwarf friends, and the Evil Queen — and it actually has great food, unlike a lot of other character meals! And the Resort's quick service spot, Roaring Fork, serves up some awesome Mickey Waffles (and it's one of the only places to get them LOADED with toppings!). Oh hai, Dopey!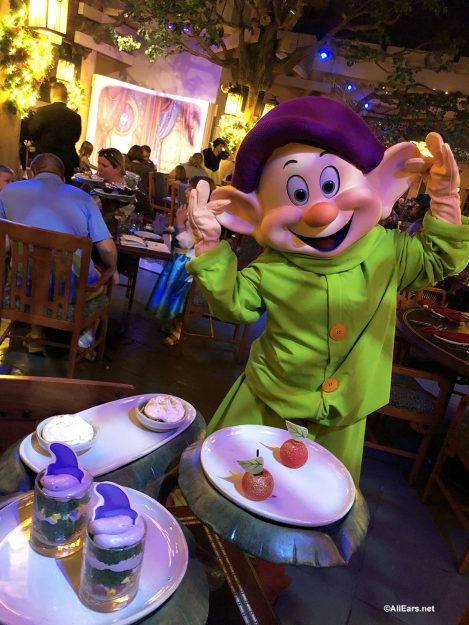 There's even great nearby dining at Fort Wilderness, which is an easy walk or boat ride away. Trail's End Buffet is a satisfying belt buster and tends to be a little less crowded and chaotic (and much less expensive) than other buffet options on property. And Hoop Dee Doo Musical Revue is a rip-roarin' guest favorite dinner show, which can be highly enjoyed by all ages. Note that we recommend booking Tier 1 or 2 tables versus Tier 3 (which doesn't have as good a view of the stage) — trust us, you're gonna want a good see for this party!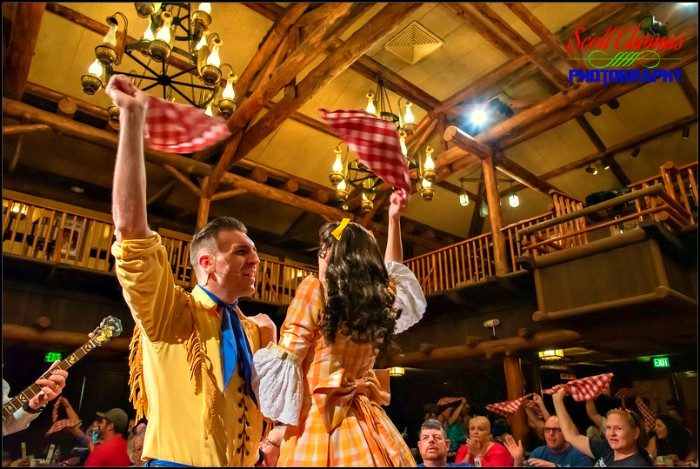 But the tipping point for a lot of families when it comes to Wilderness Lodge is the price. For the location, amenities (the pools are so fun!), and dining options, this Deluxe Resort usually comes in under the price of comparable Resorts — by as much as $200 or more per night for standard view rooms. (The only Deluxe that regularly costs less is Animal Kingdom Lodge.) For that reason, the pros know Wilderness Lodge is a great value.
Coronado Springs Resort
If a Moderate Resort is more your style, you can't do better than the value of Coronado Springs. This Resort is a favorite of convention-goers, so it often goes under the radar for families and couples. But being popular for conventions also means Coronado Springs has Deluxe Resort-level amenities for way less money! Gotta save that paper where we can, people!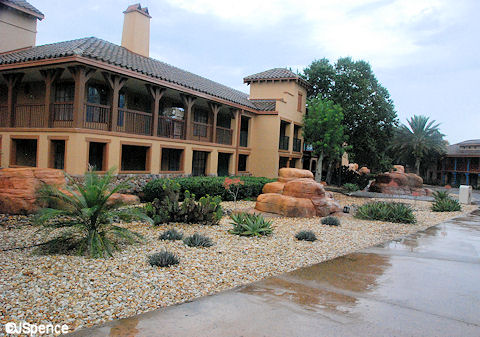 We're talking two spas and fitness centers (one brand new in the lower level of Gran Destino Tower!), a full-service salon, and SO. MUCH. FOOD!!!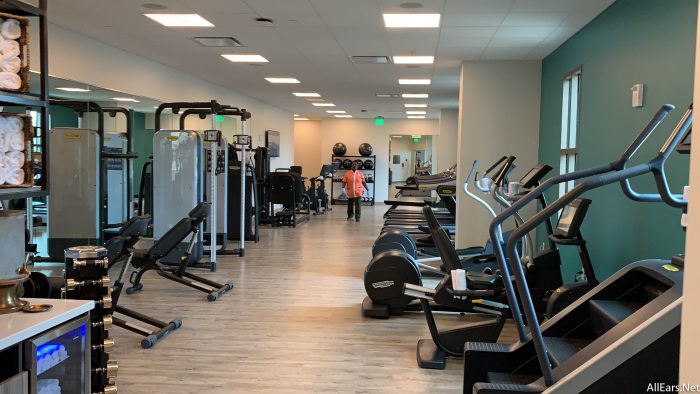 Since the opening of Gran Destino Tower in July, the Resort has featured Toledo — Tapas, Steak, & Seafood, its rooftop restaurant, and Dahlia Lounge, its rooftop lounge. These spots offer sweeping views, Spanish-inspired cuisine, and lots of exclusive signature drinks, bb! They also feature incredibly artful interior designs that must be seen IRL to be truly appreciated — and you don't even have to be staying in the Tower to enjoy these prime spots!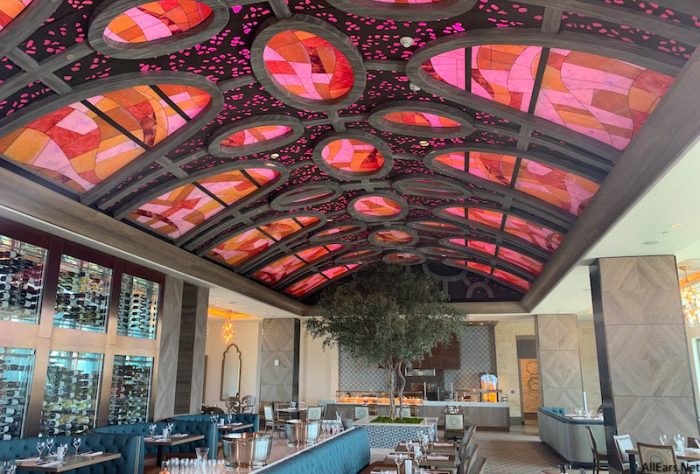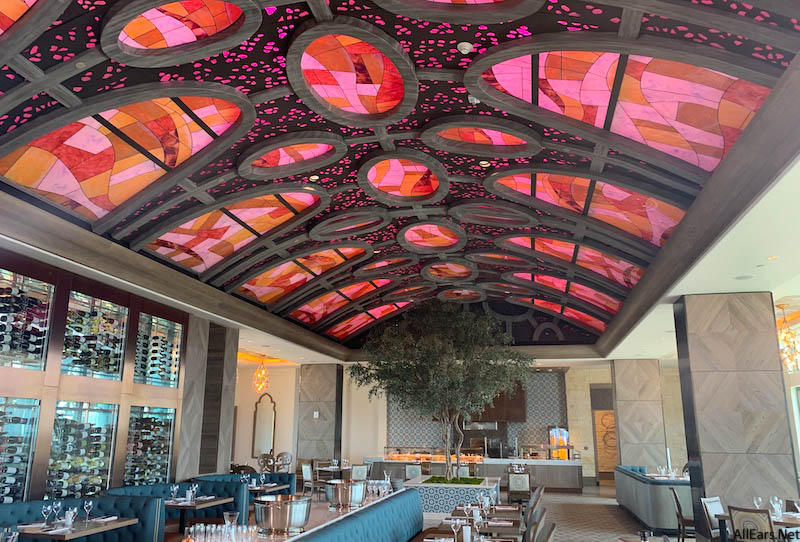 In addition to brand new accommodations in Gran Destino Tower, guests will also find recently renovated rooms in the rest of the Resort, too. Such luxury!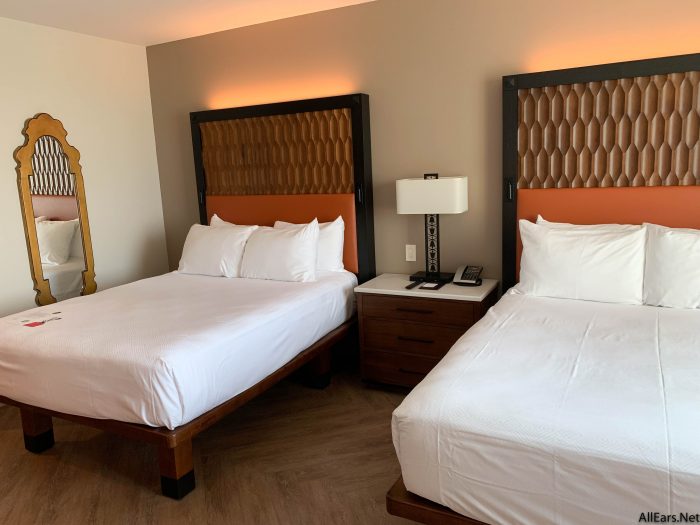 And if you're traveling with someone who's less of a Disney fan than you are, Coronado Springs rooms offer just a touch of Disney — a hidden Mickey here, a fun print there. So if you get burnt out on all the characters, color, and chaos of the Parks, you can really find a retreat here!  Is that the three Caballeros we spy?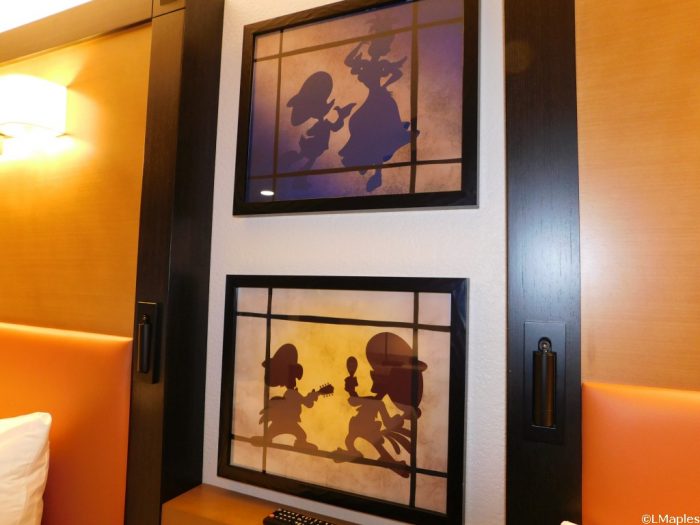 Another perk of Coronado Springs Resort? The club level amenities in Gran Destino Tower mirror those of the Deluxe Resorts — but you don't have to pay the Deluxe BUCKS to enjoy them! Chronos Lounge is stunning, has expansive views, and offers a stylish getaway within the Tower.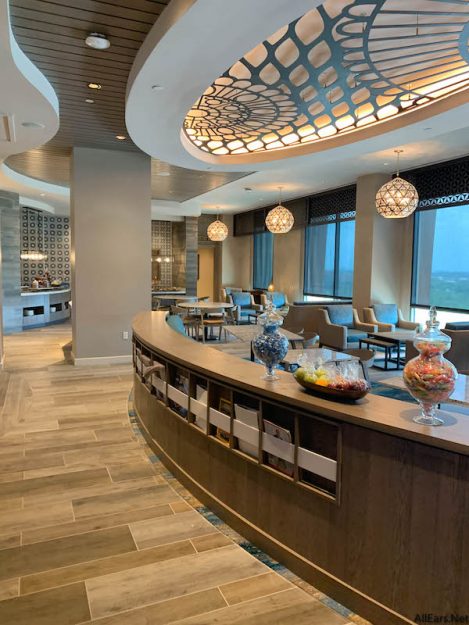 The pros know you get more for your money at Coronado Springs, so even though it's a trek from the parks, it can be just the budget-friendly (for Disney World, anyway!) oasis you're looking for.
Port Orleans Resort — French Quarter
Another Moderate Resort the pros pick is Port Orleans Resort — French Quarter. This Resort is one of the smallest Moderate Resorts in terms of guest rooms (only the Cabins at Fort Wilderness have fewer rooms, and that Resort's sort of in a class of its own) with just over 1000. But the charm of the Resort is what makes this Resort a HUGE Pro PICK!  It's a BIG ol' dose of the BIG EASY in a little package!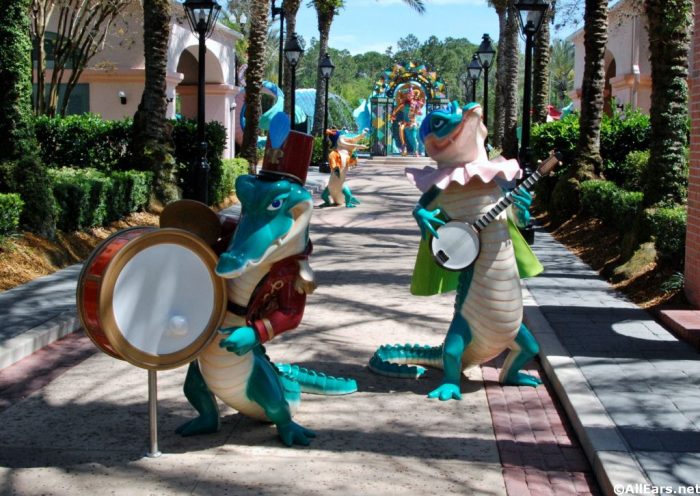 Styled after New Orleans' classic exteriors, you'll find colorful buildings, endless wrought iron, and distinctive hardscape and landscape. Guest room buildings are even given a multi-layered, thoughtful design to give them that New Orleans vibe — and also we just think the pastel colors are soooo pretty!!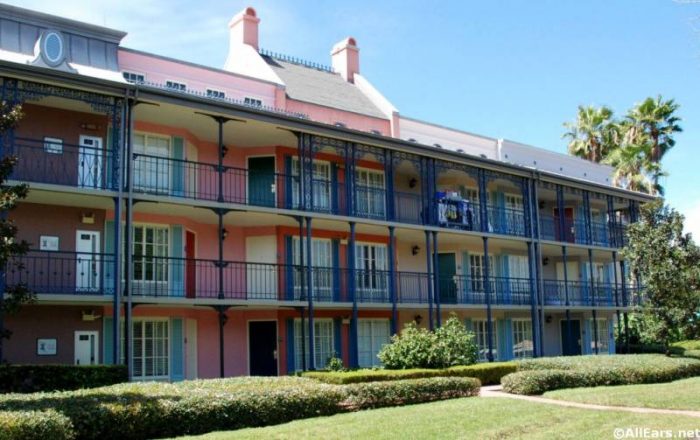 The size of French Quarter is also part of its charm. Being on the small side, it has just one bus stop (the other Moderates have two or more), which means you get to the parks FASTER. Dining can be found in one convenient location — and Sassagoula Floatworks and Food Factory, the Resort's quick service food court, offers flavorful food that you won't find everywhere else! (Did somebody say Mickey Beignets?)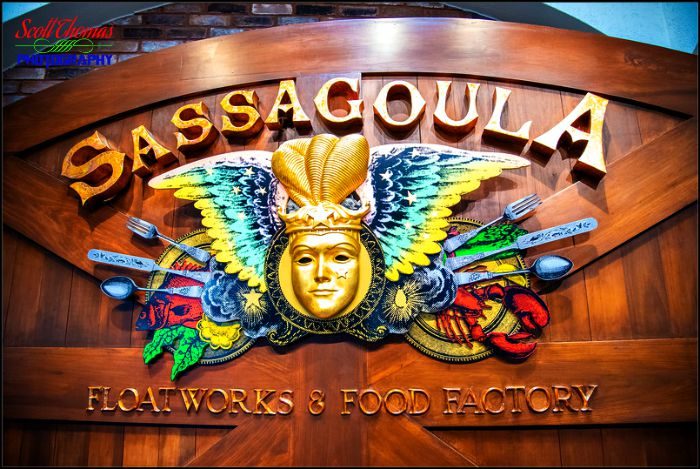 Yup! This is the one spot on Disney World property where you can sink your teeth into the deliciousness that is the Mickey Beignet! Other popular dishes here include traditional New Orleans recipes like Po'Boys and Jambalaya, gumbo, and barbecued ribs as well!
Additional dining includes the newly-open Scat Cat's Club Cafe where guests (and visitors) can order up some of the Resort's specialty Mickey Beignets — as if they couldn't get any better, somehow they did! Must be because you can get them with BOOZE too!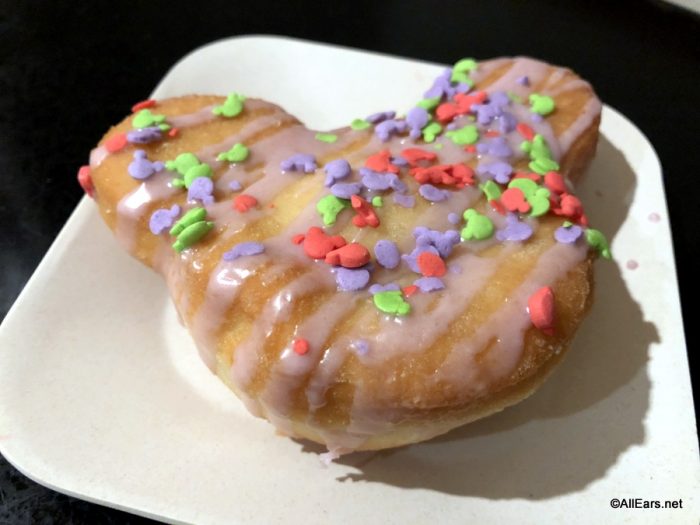 And Scat Cat's Club offers dining, drinking, and entertainment — all fabulous in the Moderate Resort category. The Club recently moved to a larger space, meaning there's even more space to laissez les bons temps rouler!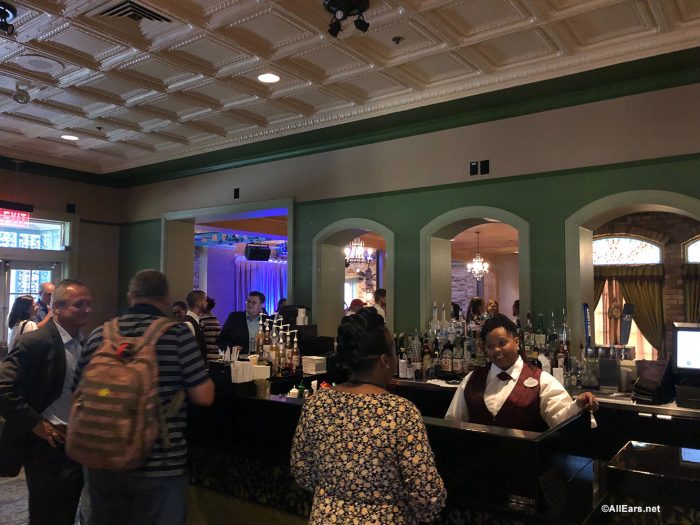 But if that's not enough dining and fun for you, French Quarter's sister resort (just a quick walk or boat ride away), Port Orleans — Riverside, brings guests to the bayou in its Riverside Mill food court.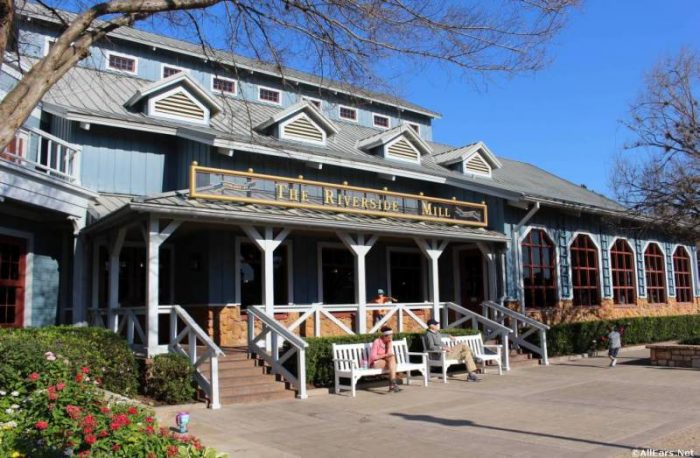 Looking for a table-service meal that's priced right and close-by? Port Orleans — Riverside offers dinner at  Boatwright's Dining Hall, a down-home restaurant with southern and bayou classics like jambalaya, corn bread, and some seriously good butter cake (here's hoping it's on the menu when you're there!).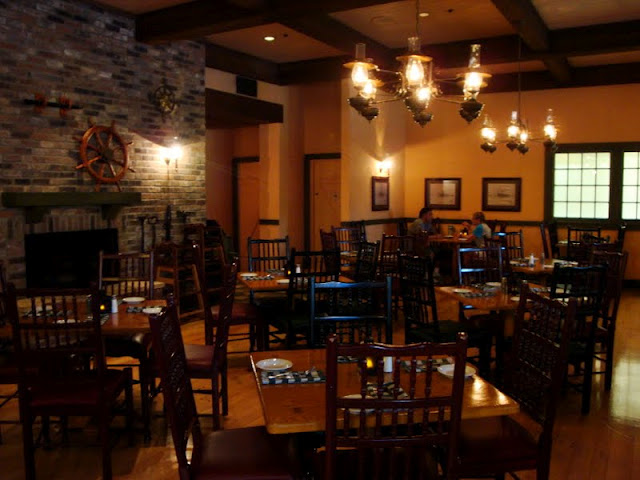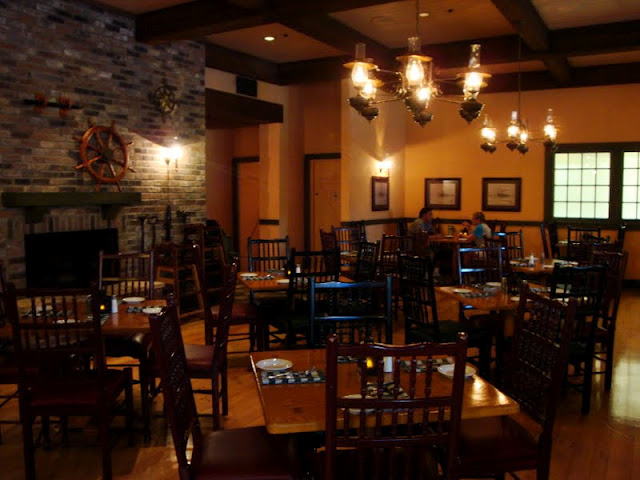 And don't forget — while you've got an incredible Sea Serpent pool and splash pad at Port Orleans — French Quarter, you're also welcome to swim over at Ol' Man Island, Port Orleans — Riverside's pool, where they also have a little dock for pole fishin' in the river! Two pools for the price of one Moderate Resort? Yup, that's yet another reason why the pros love to dip their toes here! Us pros are all 'bout the TWOFERS!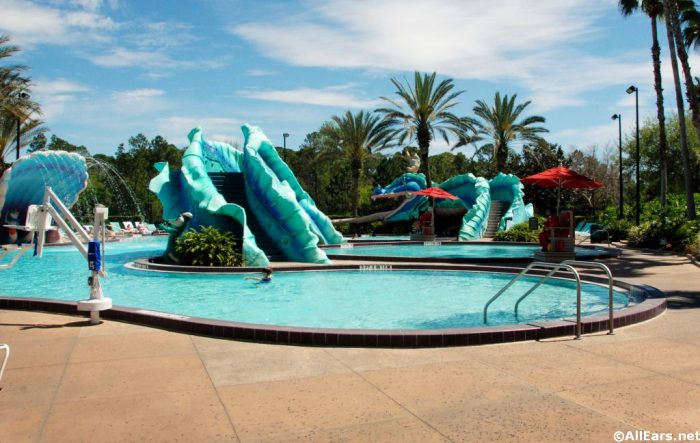 Plus, it's never a bad idea to spend an evening exploring the Riverside's winding pathways with views of the Sassagoula River! So beautiful!
Speaking of which, one of the sweetest amenities at French Quarter is the Sassagoula River Cruise, a water taxi that connects the Port Orleans Resorts with Disney Springs. This relaxing boat ride is the perfect way to unwind before enjoying all that the dining, shopping, and entertainment district has to offer. And it's free to use.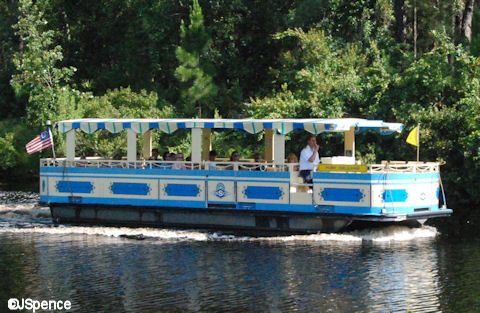 Want to really drive home the historic New Orleans charm? French Quarter also offers carriage rides (for a fee) that will roll you around the Resort for a relaxing ride — perfect for riding in with your Prince Charming!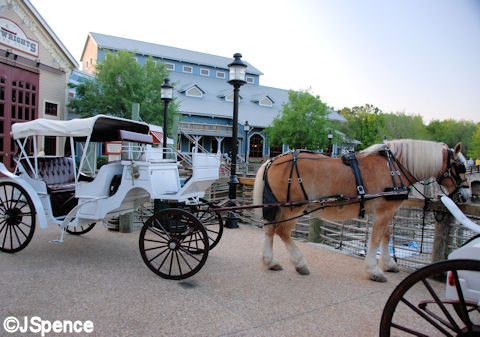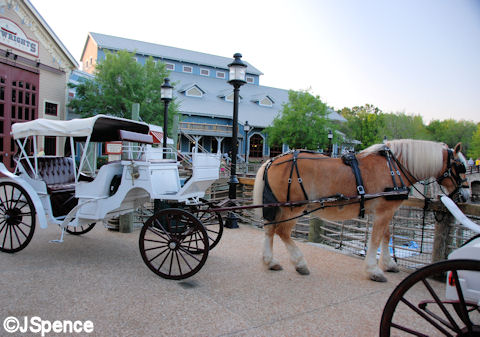 Caribbean Beach Resort
Caribbean Beach Resort is another terrific Moderate Resort option that the pros know just seriously raised its stock! It's definitely going to be a be 2020 hot reservation to get!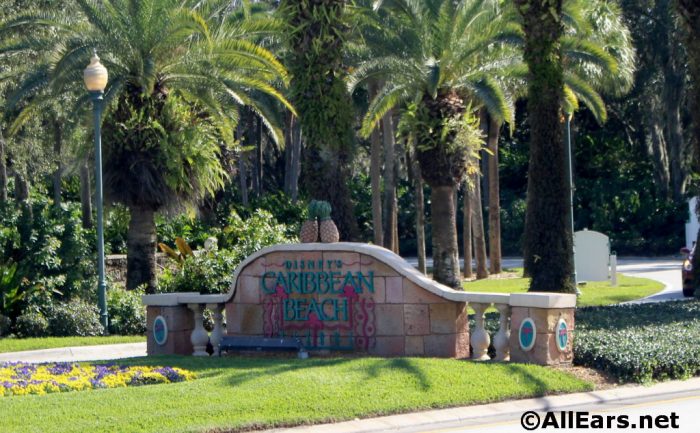 With the late-September opening of the Disney Skyliner gondola system, Caribbean Beach is now a hub connecting Epcot, Disney's Hollywood Studios, Art of Animation and Pop Century Resorts, and Riviera Resort (when it opens in December).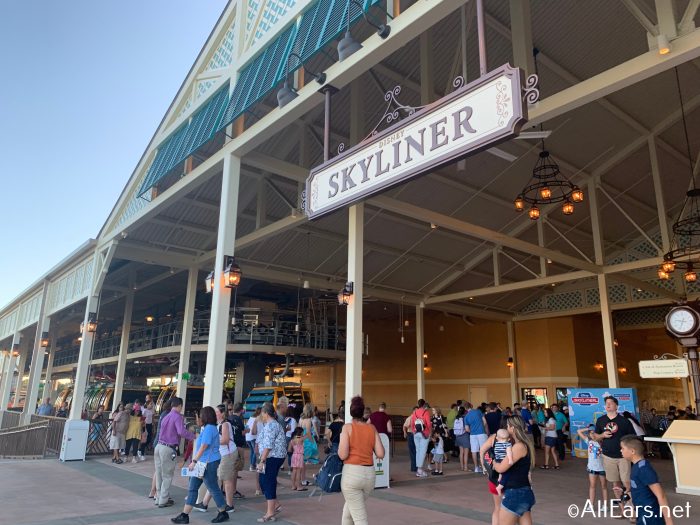 This system can transport guests from station to station in as few as three minutes, and guests have reported appreciating the system's efficiency and views. (Skyliner has not been without its snags, however. Click here to read about a recent incident.)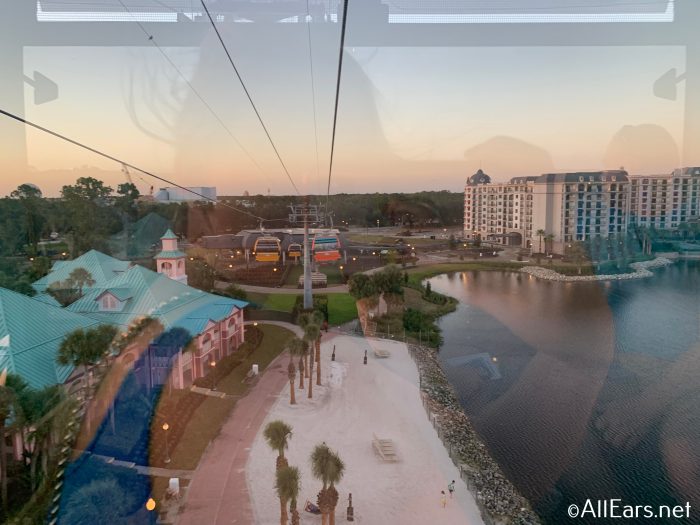 Caribbean Beach Resort is also a spacious resort. It's spread waaay out, with guest rooms in smaller themed buildings strewn across 200 acres. That means some areas of the Resort can be very quiet and secluded which we LOVE. For travelers looking for that kind of atmosphere, this is a great choice! The two-story buildings of Caribbean Beach definitely have a Resort feel, like somewhere you'd call home in the real Caribbean. But, you know, with more Hidden Mickeys. 😉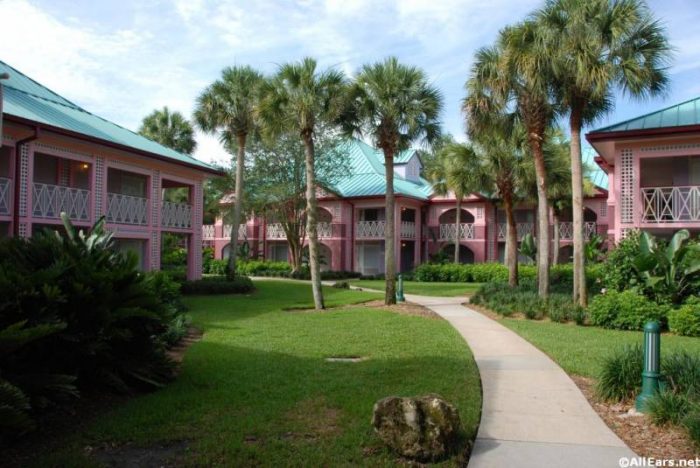 Thanks to a recent refurbishment of the entire Resort, guest rooms have a fresh feel, and dining options were refreshed, too! Table service restaurant Sebastian's Bistro offers some terrific, Caribbean-inspired cuisine, while Banana Cabana is easily a destination-worthy pool bar. I mean, even the name makes us giggle with delight!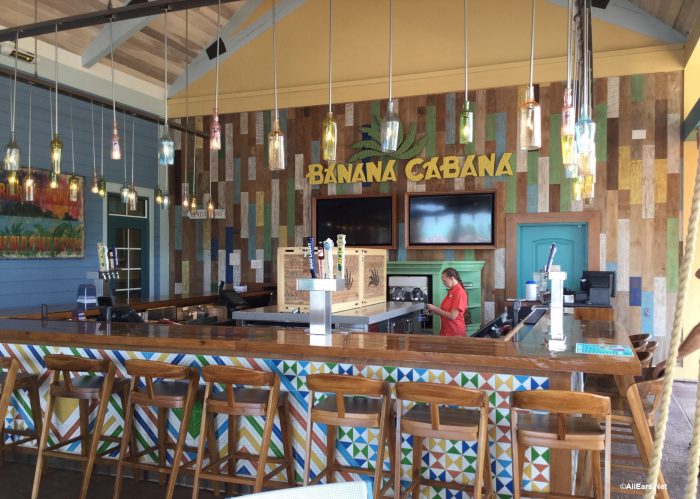 Speaking of which, the Fuentes del Morro Pool is loads of fun. It's themed to a Caribbean-style fortress, and its design means even the smallest pirates in your party can enjoy it!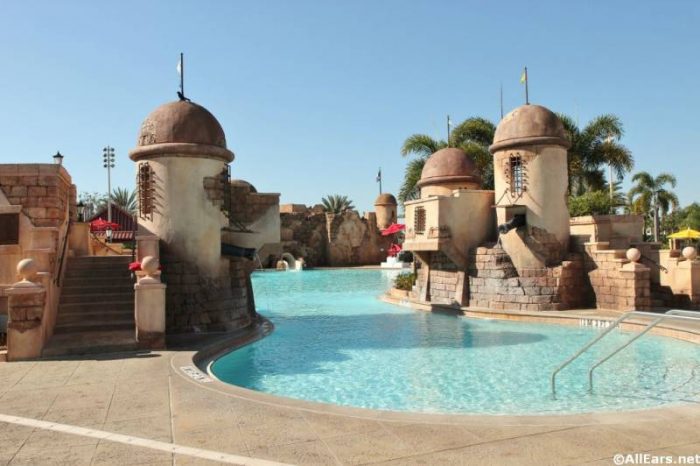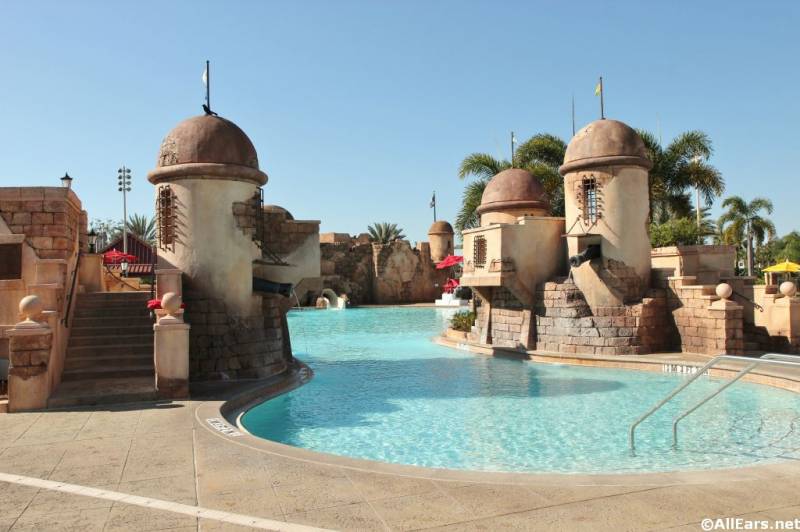 And when the pirate shorties are ready for naptime, Caribbean Beach Resort also offers pirate-themed rooms that are a treasure. Sleep in a pirate ship, find your mini fridge in an old barrel, and store your costumes in an old-fashioned trunk. It's a such a swashbuckling good time!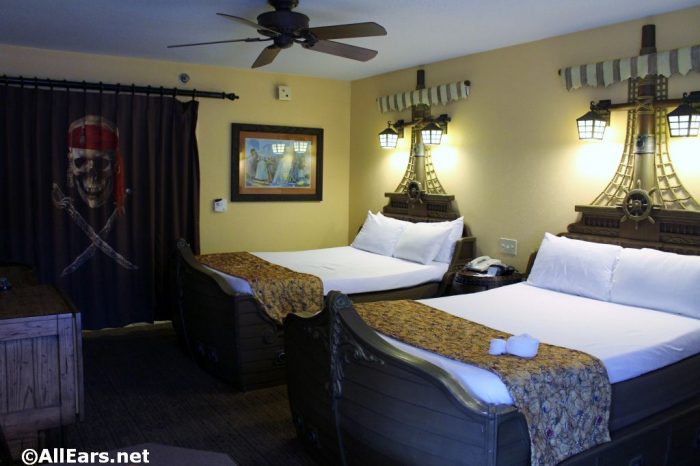 Low cost? Check. Pirate ship beds? Check. Great pool? Check. Direct (and FAST) access via Skyliner to two Disney World theme parks? Check. Updated and refreshed dining options? Check. Yep, Caribbean Beach has come a long way from the under-construction-and-people-had-to-eat-in-a-huge-tent past few years… and the Disney pros know it.
Art of Animation
When the pros stay at a Value Resort at Walt Disney World, they stay at Art of Animation.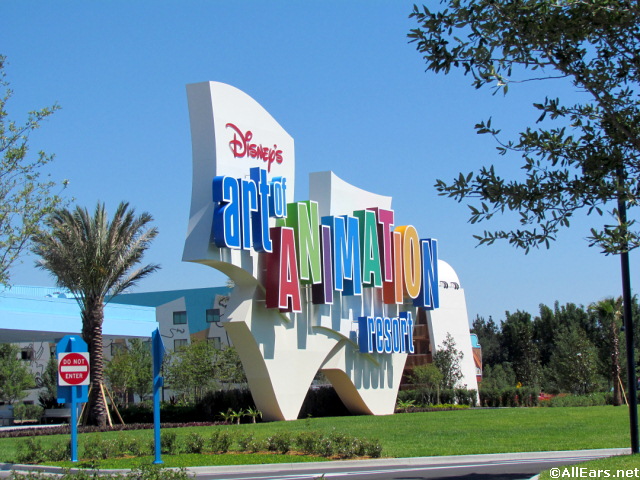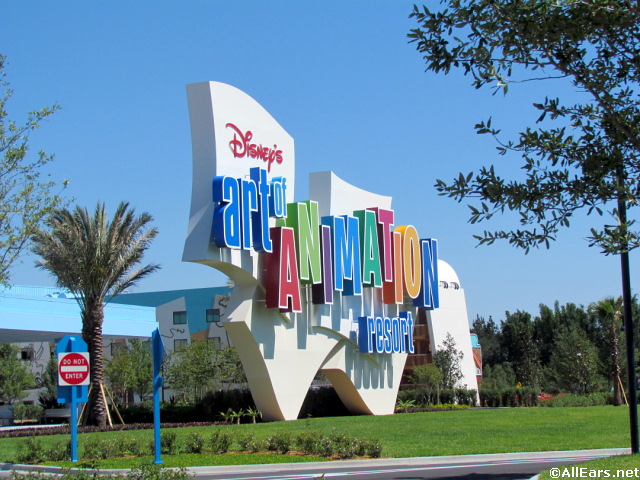 This Resort is a combination of typical Value Resort rooms and family suites. Those suites will fit six (plus an under-3 in a portable crib!), so your whole crew can stay together — and can we just say how totally in love with the Cars-theming we are. Yeah, Disney, you really brought it with this one!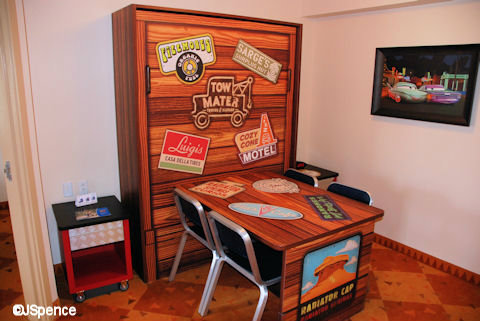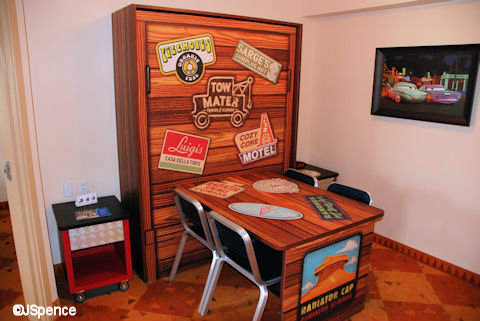 Even better: the family suites at Art of Animation have two full bathrooms (one with a tub-shower combo and one with a luxurious walk-in shower) and a true master bedroom with a door that closes to the rest of the family suite (cue: putting on a Disney movie for the kids in the living area and taking a nap in the master bedroom). Anyone who's traveled with kids knows what a gem it is to be able to escape to an actual room with actual LIGHTS ON after bedtime instead of sitting in the bathroom with the door closed to read our book and sip a glass of chardonnay. (Sound familiar?)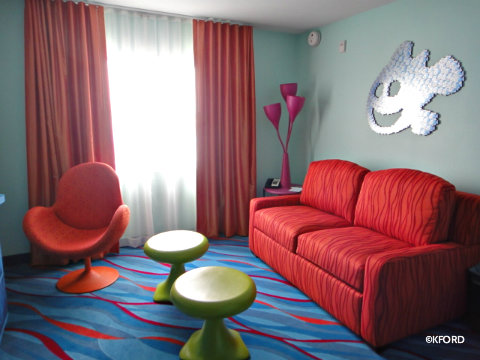 Finding Nemo Family Suite Living Room
Art of Animation has convenient access to everything a family needs, too. The Landscape of Flavors food court serves up a wide variety of eats from classic chicken nuggets and fries to fresh-made Asian-style stir fry. And don't miss out on the gelato — it's soooo light and refreshing! The Ink & Paint Shop sells souvenirs and essentials like toothbrushes, diapers, and sunscreen, just in case you've forgotten something at home — and all of this is just a short walk from your room!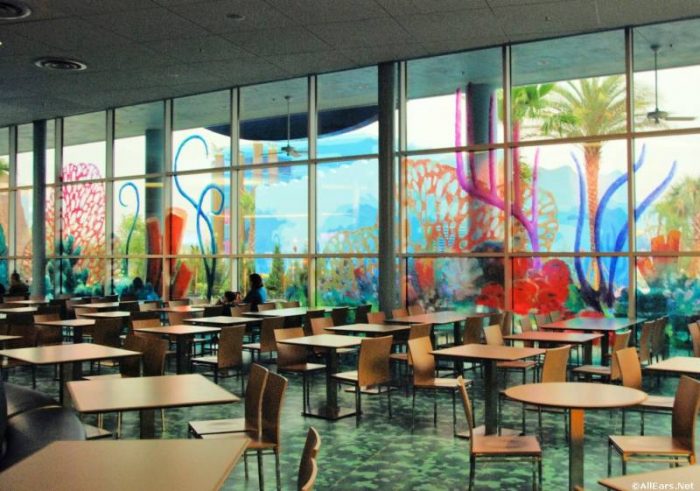 The amenities at this Value Resort aren't as extensive as you find at Moderate and Deluxe Resorts, but the pools here are fantastic. The Resort as a whole is meticulously themed (from buildings to landscaping!) to celebrate four classic Disney animated movies: The Little Mermaid, The Lion King, Finding Nemo, and Cars. Three of these have associated pools, the most lauded of which is the Big Blue Pool. This Nemo-themed pool is the largest at Walt Disney World and also has an adjacent splash pad and play area. It's fun for the whole family.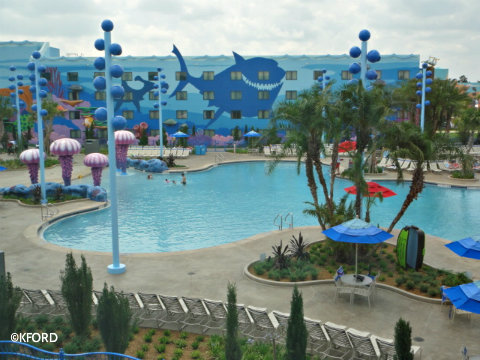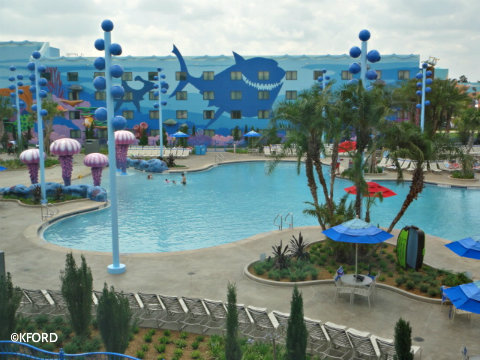 Another great feature: Art of Animation and its sister Resort Pop Century share a new Skyliner station (located at Generation Gap Bridge between the two Resorts). This means the large Resorts and their many guests can access Hollywood Studios and Epcot without using the Disney bus system. This alleviates some of the pressure these Resorts experience at their bus stops. And the pros know if you can avoid waiting in a long bus queue and awkwardly standing with your folded stroller all the way to Epcot, your day is already off to a great start!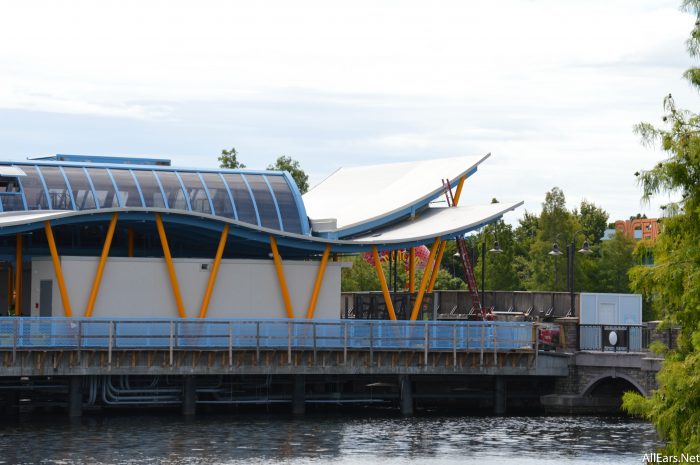 Are you ready to vacation like a Disney World pro? You got this, baby! Let us know which of these Resorts you love and why you'll be staying there on your next trip! Comment below!
Join the AllEars.net Newsletter to stay on top of ALL the breaking Disney News! You'll also get access to AllEars tips, reviews, trivia, and MORE! Click here to Subscribe!