Everyone has favorites when it comes to Walt Disney World: favorite Park, favorite treat, favorite ride, favorite character. (And, yes, saying everything is your favorite is totally acceptable.)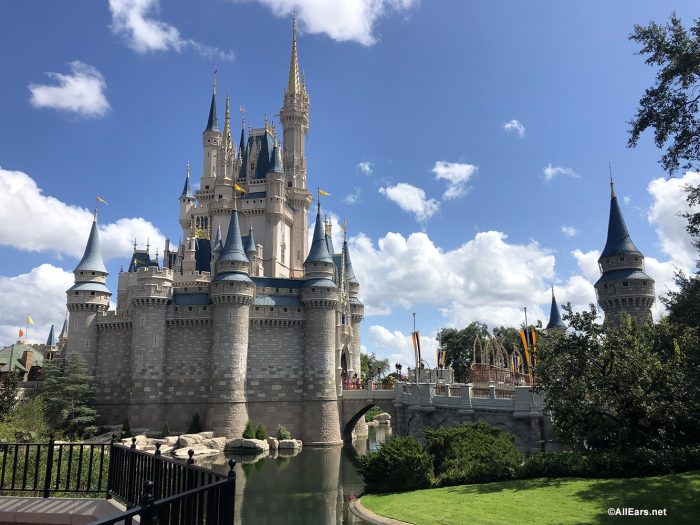 But the Disney World obsessed (like us) often take it one step further than entire lands and full attractions. We recently asked the AllEars Team who their favorite Walt Disney World Audio-Animatronics are — like weirdly specific animatronics. Some answers were based on the technological genius of the figures. Some were because they made us laugh. Others were simply favorites just because.
And here they are: our FAVE ANIMATRONICS at Walt Disney World.
1. Hondo Ohnaka
When talking technology, we're gonna start at the top. Hondo is an INCREDIBLE animatronic that arrived with Millennium Falcon: Smuggler's Run. 
He's so convincing, you may just think he's a real person. Er, real space… creature… person… thing.
Also special shoutout to R5-P8, Hondo's super cute droid with the painted-on face.
2. Winking Hippo
From one of the newest to one of the oldest. We love so many animatronics on "it's a small world", but the "winking" hippo took the cake!
For whatever reason, the hippos eyes don't blink at the same time so it appears she's winking (or had one too many at Epcot). And we LOVE it.
Honorable Small World mentions: the Tiger with the Umbrella, the Platypuses, and the hulu girls whose hips shake really fast.
3. Computer Scientist with the Boots  
While many Spaceship Earth animatronics were mentioned (Sleeping Monk, Phoenicians, Steve Jobs), but none were as loved as the lady in the giant computer room.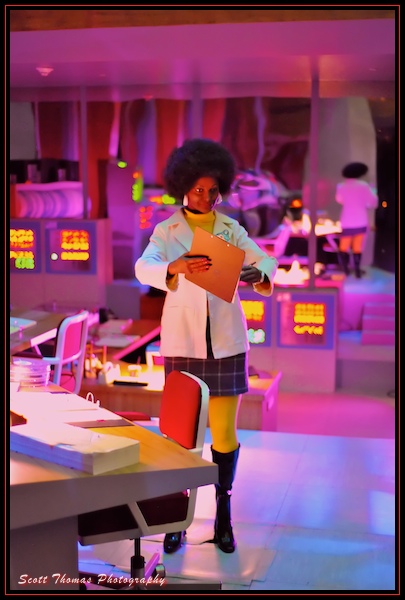 Is it her awesome afro, or her sweet yellow tights, or the fact that she's a lady in the 70s crushing it at science? For all of these reasons, we love her. Dear Disney, please don't remove her when the Spaceship Earth refurb happens.
4. Shaman of Song
When talking about animatronics, you have to talk about the INCREDIBLE Shaman of Song at the end of Navi River Journey.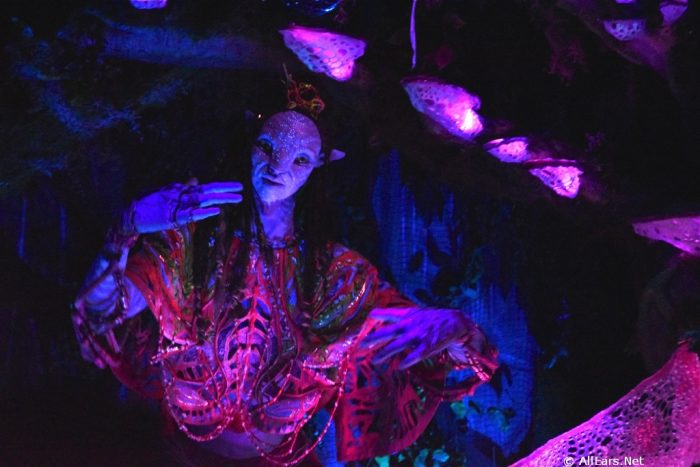 This is the most spectacular animatronic I've ever seen (Hondo included) because of its sheer size and detail. I'd be lying if I said I haven't waved to it more than once because I thought it was real.
5. Uncle Orville
We're throwing it back again — this time to one of our favorite perennial houseguests on the Carousel of Progress.
Old Uncle Orville is the ONLY time legendary actor Mel Blanc's voice can be heard on a Disney attraction. Blanc is widely known as "The Man of 1000 Voices" and brought to life Bugs Bunny, Daffy Duck, and Woody the Woodpecker.
6. Olaf
It's hard to pick a fave animatronic from the many incredible choices on Frozen Ever After, but our winner is the cutest lil' snowman we ever did see.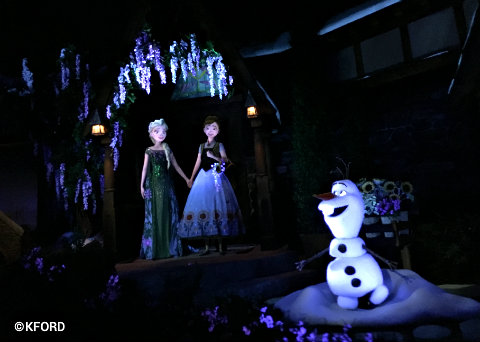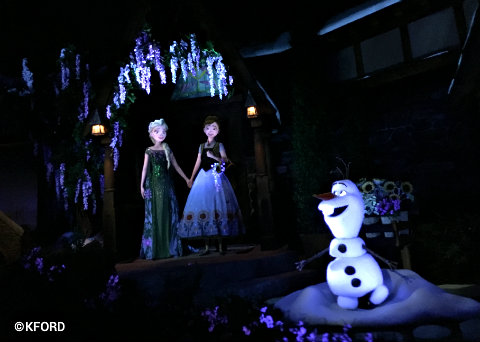 The Olaf animatronic is not only adorable, but his movements are so smooth you'll want to reach out and give him a warm hug! (Don't.)
Runner up: Sven with his tongue stuck to the ice.
7.  Donald's Tush
If you don't turn around you may miss this one! At the end of Mickey's Philharmagic, Donald is shot from a tuba and comes out of the screen — right into the wall!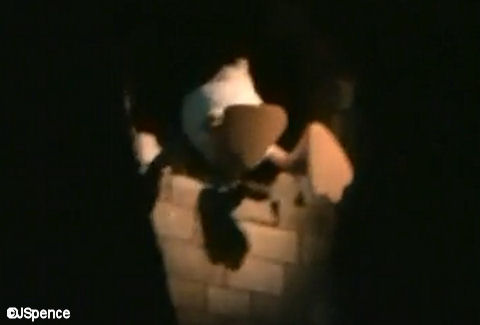 Hey — who doesn't love a good butt of a joke? 😉
8. Lightning McQueen
KA-CHOW! Have you checked out the new Lightning McQueen Racing Academy at Disney's Hollywood Studios? If so, you've seen the super awesome Lightning animatronic!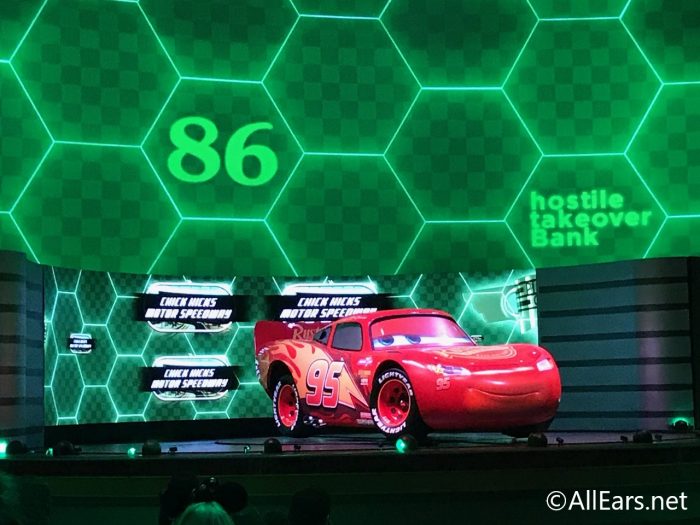 Lightning is so realistic you'll want to take a ride on Route 66 with him!
10. Pansy, Poppy, and Petunia
Of course somebody from the 'Brer' family had to make the list. Like other attractions, there were lots of Animatronic call outs — but these three ladies were the most popular.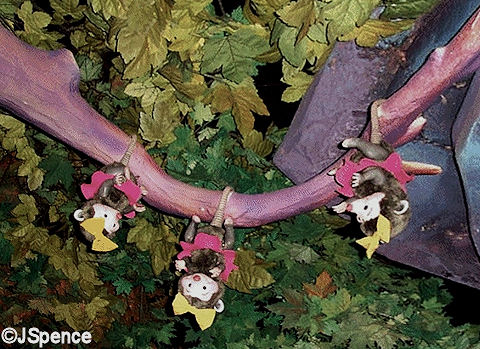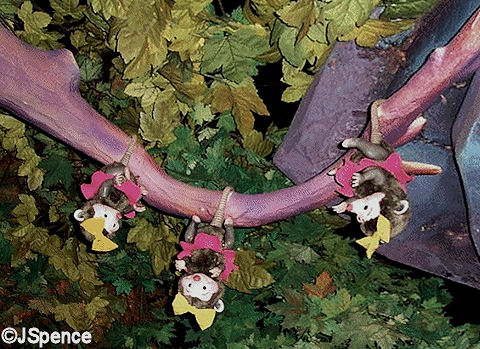 The possums can be seen above you as you ride Splash Mountain, but their mailboxes with their names is on the left.
10. Old Bill
We love a lot of the Pirates of the Caribbean. We could've picked the very realistic Captain Jack or the very gross, hairy-footed chap. But instead, we pick Old Bill.
He's not worried about looting — the guy just wants to have a drink with the kitties. Old Bill is our kind of pirate.
11. Abraham Lincoln
We can't have a list of fave animatronics without Abe! Walt Disney's favorite president was Lincoln, which is what inspired him to make Great Moments with Mr. Lincoln for the 1964-65 New York World's Fair. This was the first ever human audio-animatronic.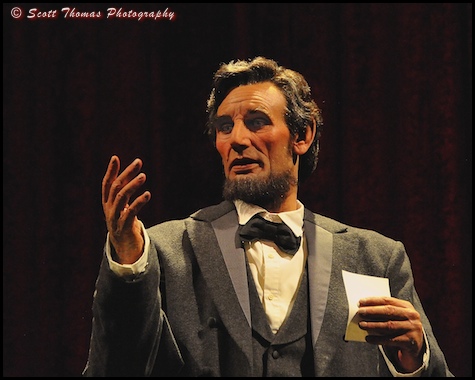 Disney World has a version of Lincoln (well, two) in The Hall of Presidents. The first one literally gets up from his chair and delivers the Gettysburg Address. It's unbelievable (but we're honest!) and just goes to show that these animatronics have been groundbreaking and incredible from the beginning.
Do you have a favorite animatronic? Let us know which one gets your vote in the comments below!
Interested in Disney history and Imagineering details? Take a look at these recent posts:
Be sure to follow @allearsnet on Instagram and Twitter!