If you are on FaceBook then you are familiar with Time Hops which show a post or photo from X number of years ago you shared on the site. It got me to thinking what I might have in my Walt Disney World archives and found this photo of what was then called The Disney-MGM Studios.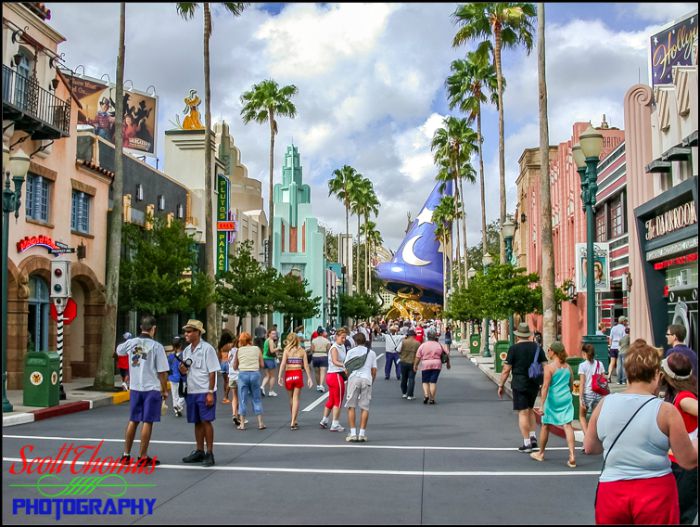 Here is a view up Hollywood Blvd. when the Mickey Sorcerer Hat was there and obscuring The Great Movie Ride. The photo was taken with my first digital camera called a Nikon Coolpix 995 which was a Point and Shoot. The sensor was small and even at 8.2mm, it was around a 50mm for a 35mm camera. It also shot in 4×5 ratio.
I took a similar photo 12 years later with different equipment.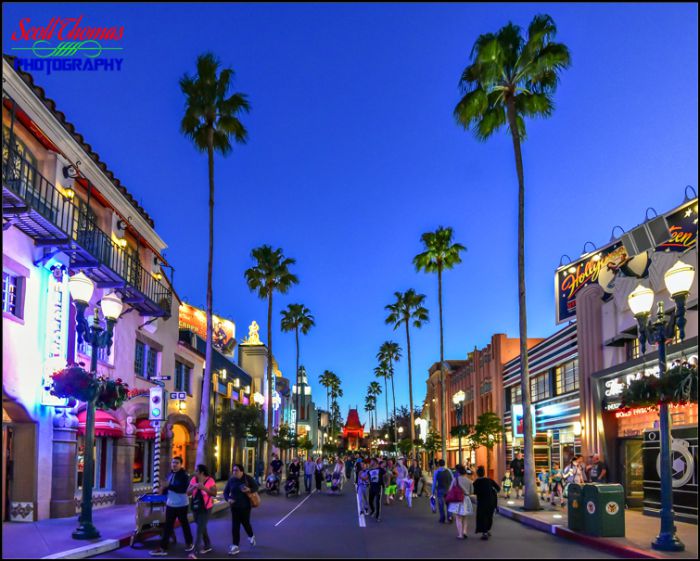 I went back and cropped this photo to the same 4×5 ratio. Taken more down the middle of the street with a wide angle lens. Still, we can see the differences since 2004. Besides the removal of the Mickey Sorcerer Hat, the palm trees are much taller and we can see the red facade of The Great Movie Ride building in Disney's Hollywood Studios.
One of the benefits of photography is how it can document changes over time. Especially at Walt Disney World which changes from year to year.
Do you see any other changes between the two photos?
Be sure to follow @allearsnet on Facebook, Instagram and Twitter!
Click below to subscribe to the AllEars® newsletter so you don't miss any of the latest Disney news!