I wanted to post this a couple of weeks ago after sharing photos during the month of July, 2019 from Disney's Animal Kingdom. You know how it goes some weeks, real life got in the way and I ran out of time. So, here is a photo packed post featuring more of the animals in the park.
One of the Disney Pic of the Week of a stately Asian Tiger on the Maharajah Jungle Trek. He posed for me so well and then he yawned and plopped down for a nap right after I took his portrait.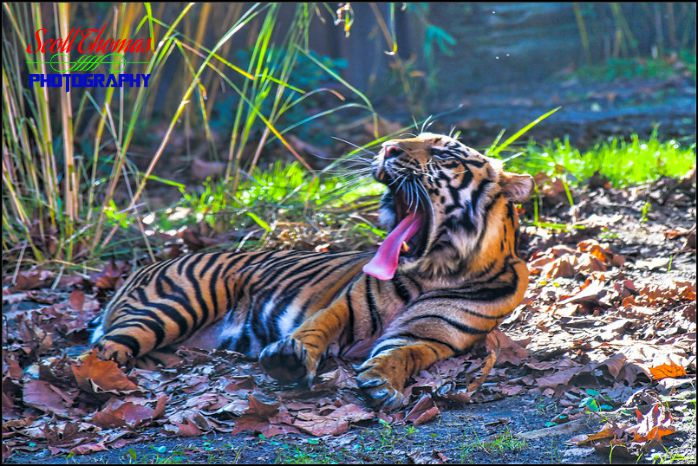 The Bongo antelope is hard to spot when riding a truck through Disney's Kilimanjaro Safaris. They must be nearly impossible to find in the wild.
It is not often you see one of the Nile Hippopotamus out of the water, then this Pink-backed Pelican stole my camera's focus. I have to say, I was happy it did.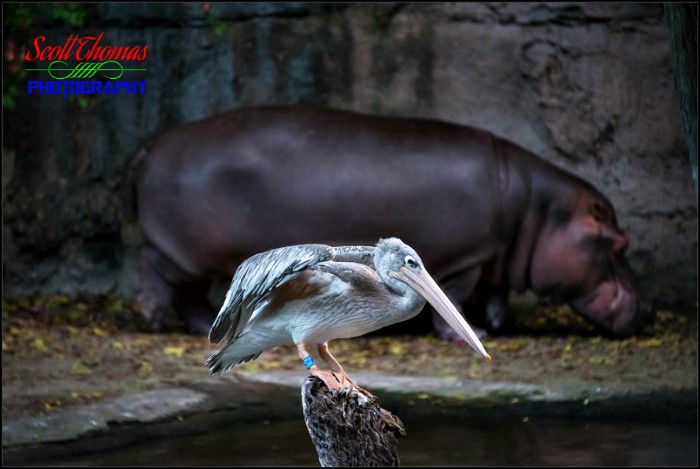 There are two giraffe species seen on the savanna of Disney's Kilimanjaro Safari attraction. This one is the Reticulated Giraffe which was not bothered by the safari trucks passing underneath it.
Back on the Maharajah Jungle Trek, I photographed one of my favorite lizards. Komodo Dragons are the largest lizards in the world. I should have used a faster shutter speed here to freeze the tongue in action. Still, I do like how this came out after a little cropping to bring it in closer.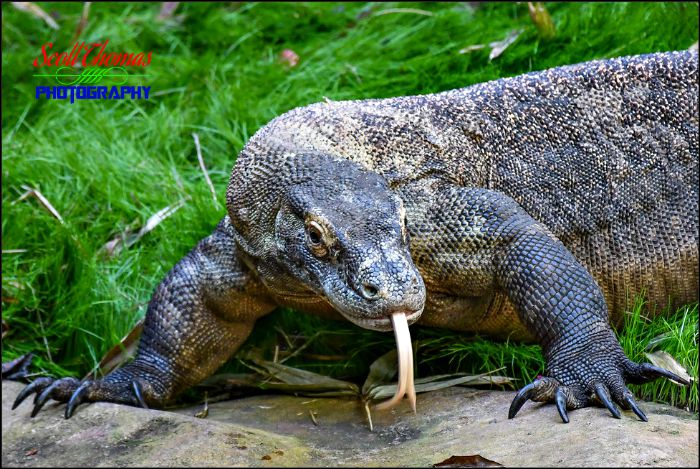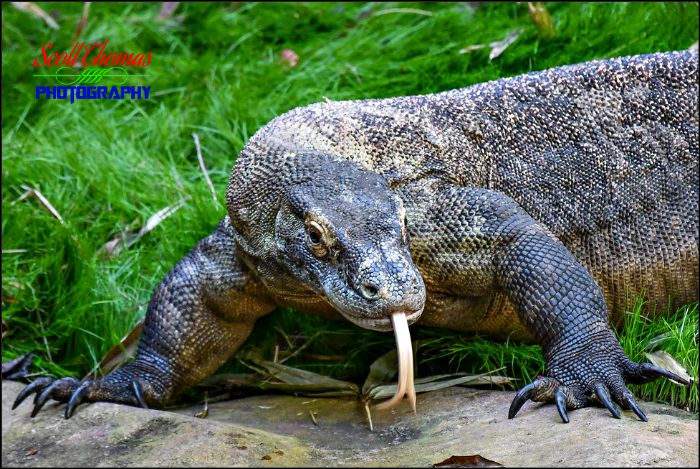 This Prehensile-tailed Skink hangs out with the bats on the Maharajah Jungle Trek. While it looks scary, Prehensile-tailed Skinks are vegetarians.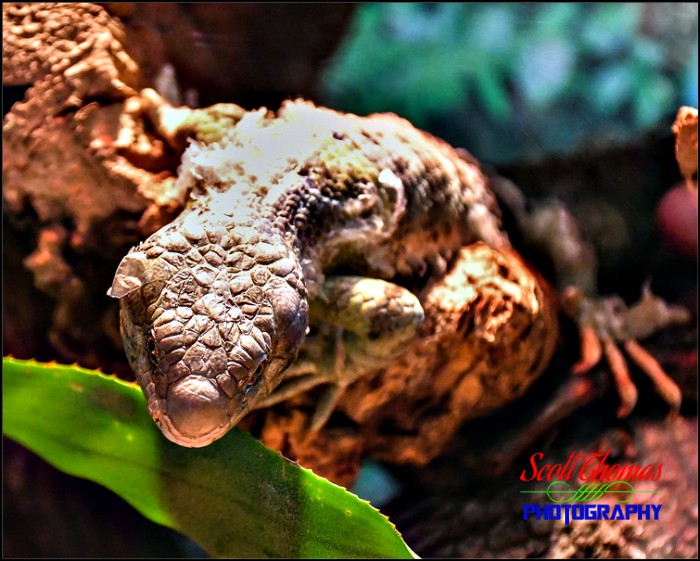 I often leave my big, heavy Nikon 80-400VR lens in a locker while visiting Disney's Animal Kingdom. When I go to retrieve it, I often spend a little time in the front of the Oasis with the birds found at the water pool there. This Roseate Spoonbill was about to close it's eyes for a rest. Happily, I was able to photograph it before it did.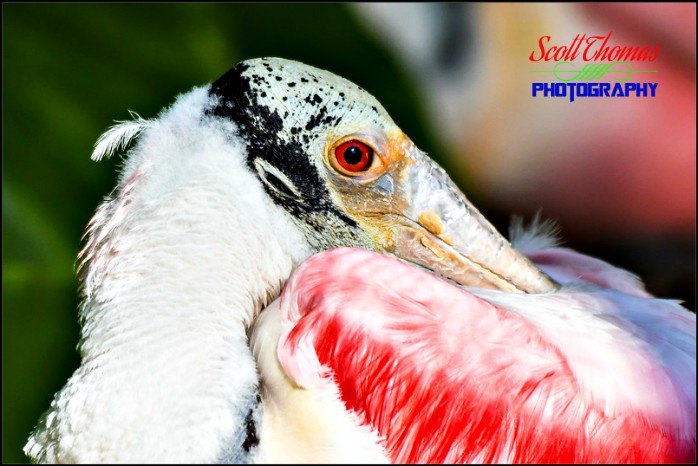 What animals do you like to photograph in Disney's Animal Kingdom? Let me know in the Comments!
Be sure to follow @allearsnet on Facebook, Instagram and Twitter!
Check out our YouTube Channel for reviews, news, information and more!
Click below to subscribe to the AllEars® newsletter so you don't miss any of the latest Disney news!