To all who come to this photo trivia game, welcome! Along the way, the photos can make us relive memories and see details that Walt's Imagineers put into everything we love in Walt Disney World!
Sorry for the late posting! We did a reorg and needed to straighten a few things.

Now for Challenge #601
And here's the answer: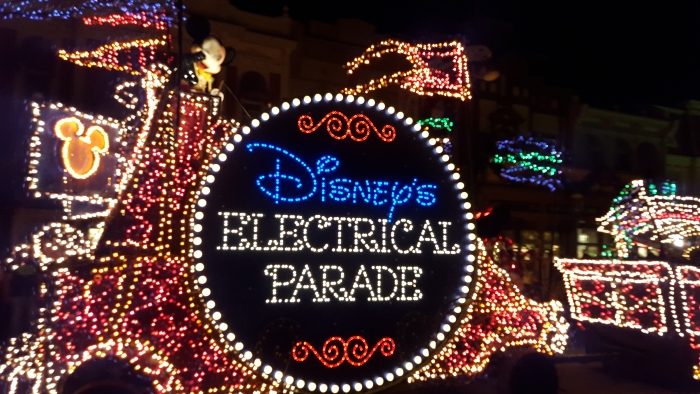 The Main Street Electrical Parade! I miss it.
Yes, Jeff Blank, Baroque Hoedown became an earworm. You know, that'd be a great ringtone. I used to play that over and over in my room; my poor mom. 🙂
Lynne Simpson was the first to send in the correct answer! Congratulations to Lynne and to all our winners this week! Jose, Gloria Martin, Adolph And Kimberly Timm, Robert Hicks, Matthew Cofone, Tony Bivens, Karen Fichter, Diane Curfman, Dave Kinney, Linda Hoffman, Jennifer B, Luis Rodriguez, Phyllis , Joann Albrecht , Jim Finley, Vera Williams , Maureen And Warren Handy, Andy Hickey, Jessica Ballard, Paul And Kelli Grundman, Tricia Petty, Leslie Johnston , Caleb Winn, Jeff Blank, Donna Noble, Ken Maikowski, Beau Harrison, John Garrity, Jolynn Digiallonardo, Eric Enli, Anabelle Mcginley, Margaret Convery, Rebekah Banks, Ace Halsted, Sandie Alrecht, Becky Hosinger, Linda Mcneilly, Glenn And Nancy Motson , Ashley C., Deb Ragno, Stacy Sanders, Kristi Jack, Bob Patterson, Fiona Hall, Linda Wilham, Michelle Fure, Janet T Thorn, Karrie Rodriguez, Sarah Kreps, Axel Beer, Herb Miller, Kerry A., Martha & Justin Collins, Chris Kelly, Jeremy Reichelt, Ruth Senecal, Team Hill, Janet T Thorn, Melissa Littman, Vickie Barca, Al & Kerry Ganter, Beth A Wolf, Shellie Wilson, Maribeth Jackson, Craig Wolf, Mis Jamie Marie, Jennifer Hess, The Nufranick Family, Leach Family, Sandra Debow, John Debow, Heather Bear, Sue Bridges, Kayla Ankeny, Maddie Inman, Wendy T Faler, Russ Morgan, Deanna, Lori Rienhardt, Matt Earl, Jim Wieczorek, Sandy Gempp, Sherry Knoster, Robert , Alan Gates, Beth Mcmeekin, The Kertes Family, Vicki Britt, Fred Terluin, Mike Keeler, Shannon Benton , Alicia Ramon, Laura Sponaugle, Patricia Mckillop, Steve Knapp, Jamie Poynton, Jim & Lorie Sonnen, Linda College, Barclay Bakkum, L Morrison, Arlene Vicek, Rebecca Keenan, Sue And Ed Adams , Sherry Trapp, Melissa N, Emily Hudson, Donald Purney, Jane Johnson, David Crockett, Robert P. Flaherty, Nancy Cole, Jodie S., Tammy Warmouth, Sheila Bagg, Michelle Palazzo, Linda Grau, Theresa Rucando, Mark Hardy, Debby Stailey, Renee Hardiman, Renee Hardiman, Caroline Burmester, Sherri Pell, Gallagher Family, Carri Marotto, Tony Jack, George Mundy Jr, Lenz Family , Ken Zeng, Karen Ramirez, Robert Riggs, Theresa Maradei, Vincent Degasperis, Pensacola Glenn, Scott Sangston, Cheryl Costello, and Mike Haeberle!
______________________________________________________
Challenge #602 Where in the world is this?
Jumping to a different park!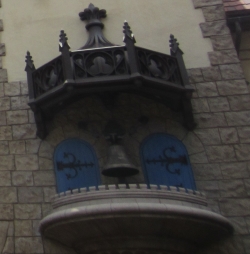 Do you know? Do you have a guess? Send in your answer before the end of the day on Thursday, August 22nd, by clicking on the blue box below. Please do not post your answers on this blog post.
See you soon, Players!

_____________________________________________________________________
Everyone who sends in a correct answer to a Where in the World Challenge this month will be entered in a drawing at the end of the month for some special AllEars® goodies!
Be sure to follow @allearsnet on Instagram and Twitter!
Check out our YouTube Channel for reviews, news, information, and more!
Click below to subscribe to the AllEars® Newsletter so you don't miss any of the latest Disney news!