We all want the best view of Disney's fireworks and shows. With large crowds, this can be hard at times. Especially for little ones in strollers or for short folks… like me!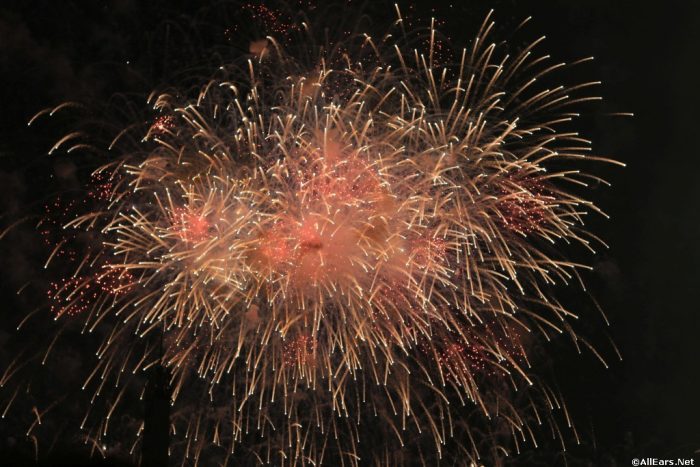 We have a few suggestions that might make viewing fireworks and shows at Disney World a little easier!
Parades and Shows
Get Off Main Street
Magic Kingdom is currently the only Disney World park with a parade — actually it has two parades, Disney Festival of Fantasy and Move It! Shake It! MousekeDance It! Street Party.
Move It! Shake It! MousekeDance It! can only be viewed as it makes its way up (or down) Main Street, and then the street party part takes place in front of Cinderella Castle. If you don't get a good spot along Main Street, don't worry. It's just a short parade — it's almost better to wait up near the Castle and watch the festivities there.
But,  the Festival of Fantasy Parade can be viewed from several different locations. The parade takes place once a day, at 3 p.m. Since there is only one viewing time Main Street tends to get pretty crowded.
To avoid those crowds, I like watching the parade from Frontierland. For starters, this is where the parade route begins, so you can actually see it at the start time instead of burning an extra 15 minutes waiting for it to make its way to Main Street. My favorite spot to watch in Frontierland is on the Pecos Bill porch. The area is pretty shaded and there is a nice ledge to sit on! Also, fewer people tend to gather here!
Watch A Later Show
Both Mickey's Royal Friendship Faire and the Move It! Shake It! MousekeDance It! have multiple show times. Check your My Disney Experience app or Times Guide for details.
I find that more people gather to watch these performances in the morning, so waiting for the evening shows is my favorite thing to do. It is also the cooler option!
Other shows, including Fantasmic! at Hollywood Studios and Rivers of Light at Animal Kingdom, may have multiple show times as well, but this depends on the time of year. We recommend reserving FastPasses for Fantasmic! and Rivers of Light, especially if you're visiting during the holidays. Watching the shows from those areas reserved for FastPass users should give you a good view.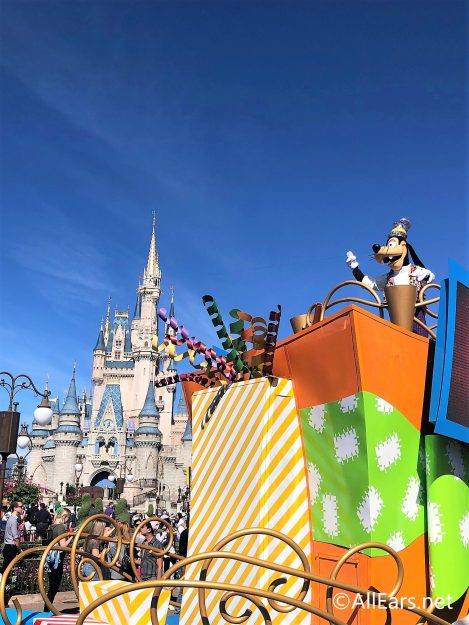 Scope Out The Best Spots
If you are going to watch a parade along Main Street, my favorite spot is in front of the Harmony Barber Shop, just off of Town Square. This is actually where the parade will end, meaning that you should get a really close view as it passes by, plus you may get to peek backstage for a bit. Just know that the space in front of Harmony Barber Shop is kind of tight, so you might need to grab that spot pretty early.
Another suggestion I have, especially when watching the Castle stage or projection shows, like Mickey's Royal Friendship Faire or Once Upon a Time, is to stand further back. If you are too close to the front, it can be hard to get a full view of the entire stage. The stage is pretty wide and goes back pretty far, so you might miss a few adorable moments if you are standing too close.
Another good spot for watching a Magic Kingdom parade is near the Main Street Train Station or on the porch of Town Square Theater. These areas are often less crowded as well and should give you a great view. You might even be able to sit down!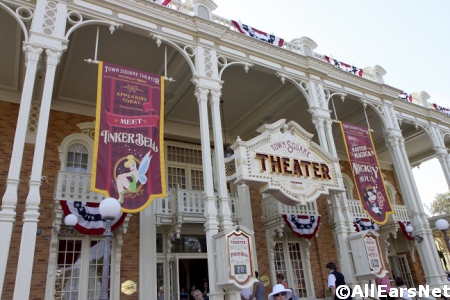 Magic Kingdom Fireworks
Leave Property
If you don't care to deal with the crowds and you don't mind missing the projections on the front of the castle, try watching the fireworks from a Disney resort.
If you are a Disney Vacation Club member, a great location to view the fireworks is from the top of the Contemporary's Bay Lake Tower, or even from its Top of the World Lounge.
My favorite thing to do is to book a dinner reservation at 'Ohana at the Polynesian Village Resort. The restaurant usually pipes in the Happily Ever After music during the fireworks. You can even see the fireworks and the castle if you are seated near the restaurant windows!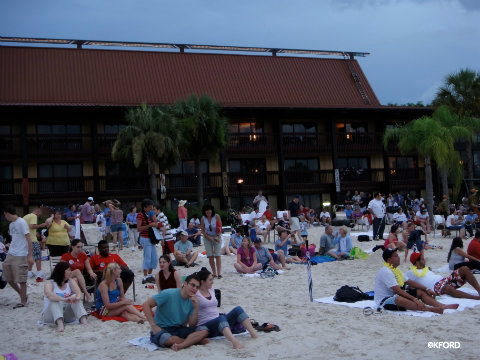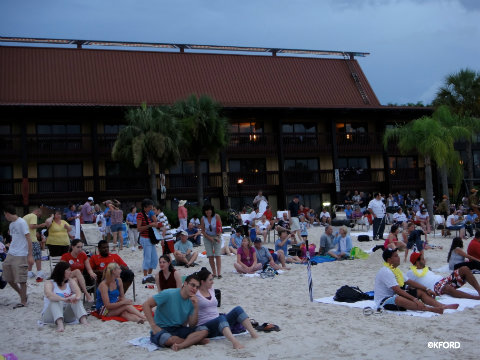 Another place to watch Happily Ever After at the Polynesian is on the beach. You can sit on a swing or sit or stand on the beach. The resort will play the music and there is a lovely view of the castle and fireworks.
You can also see the Happily Ever After fireworks from the boat docks and beach at the Grand Floridian Resort and Spa and the Wilderness Lodge.
Don't Sit Too Close
Much like watching Mickey's Royal Friendship Faire, do not get too close to the castle during the fireworks! I know you want the best view, especially when it comes to Happily Ever After's fireworks and projections, but it can actually be really hard to see everything if you are too close. In some cases, the castle itself blocks your view of the fireworks! And standing too close doesn't give you the full effect of the beautiful projections.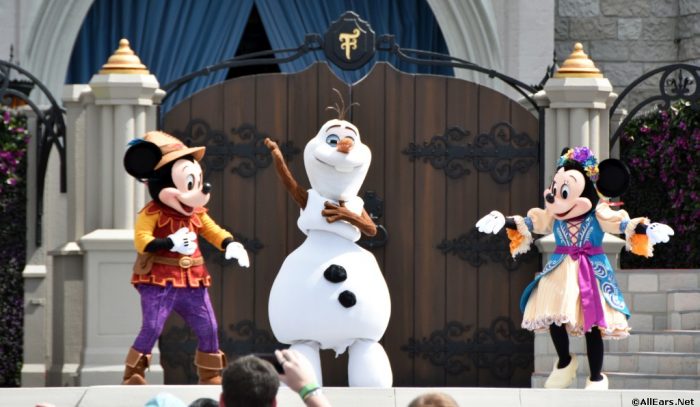 My favorite place to watch Happily Ever After is behind or near the Partners statue.  Another good spot is even a little further back — in the middle of Main Street between Casey's Corner and the Main Street Ice Cream Shop. These locations give you a full view of the fireworks and projections are also easily visible. AND… sometimes, if the park isn't too crowded, you can even spread out a bit here.
Hollywood Studios Fireworks
There is definitely such a thing as being TOO close, when it comes to  Fantasmic! If you sit really close to the front, not only will you miss the full effect of the show, you will get wet! Try to sit close to the middle, about 10 to 20 rows back.
I'm not going to lie… I usually only catch the end of the Star Wars: A Galatic Spectacular fireworks because I always choose to watch Fantasmic! instead. But, when I do watch the fireworks, I like to view them from near the Animation Courtyard entrance (where you would enter to go to Star Wars Launch Bay). The spot isn't too crowded and I can get to it easily when coming straight after watching Fantasmic!
Another Fantasmic! tip is to watch the show from the very top of the amphitheater. To avoid crowds, head to the bottom of the amphitheater when you enter, walk across the bottom and then go back up the stairs when you can't go any further. Watching from this area will save you 10+ minutes when the show is over, so that you can race out of the amphitheater to catch the Star Wars: A Galatic Spectacular Fireworks.
Epcot Fireworks
My favorite spot for viewing IllumiNations is either in the FastPass viewing area in World Showcase Plaza, or on the smaller walkway that connects World Showcase to Future World near the entrance to the Canada pavilion.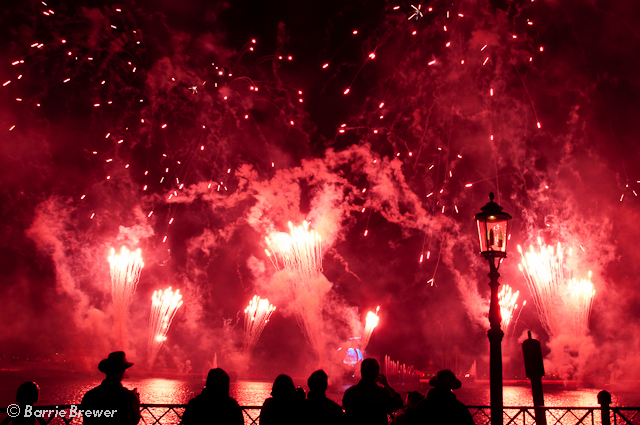 I enjoy this spot because you can stand further back and it gives you easy park exit access once the show is over. I hope this spot will still work once Epcot Forever begins!
Animal Kingdom Shows
It is almost a MUST to sit in the FastPass viewing area for Rivers of Light. Unlike Fantasmic! it is really difficult to see what is being projected on the water if you are sitting on the sides of the amphitheater, in my opinion. I also recommend sitting further back so you can see the entire slow more clearly. Note that there are NO fireworks in Rivers of Light, so this is a great show for little ones who might be afraid of pyrotechnics.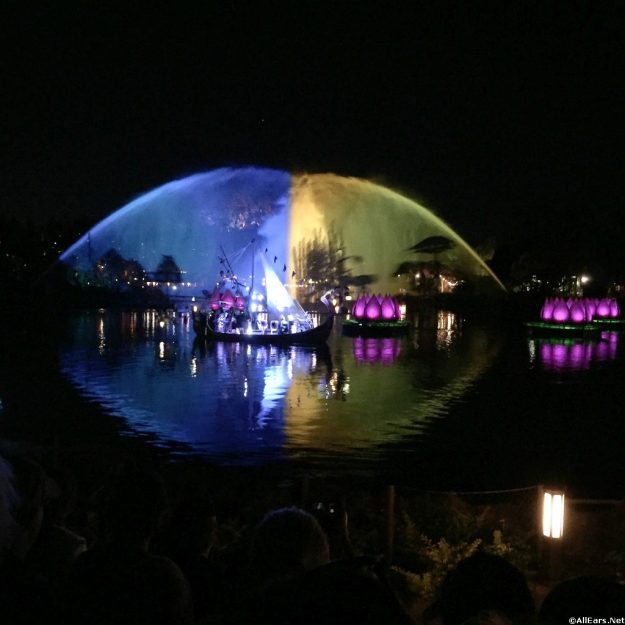 And, honestly, since Tree of Life Awakenings is a projection show, I think that as long as you are in front of the Tree of Life you'll have a good view!
Where do you like to watch Disney fireworks and shows from? How do you get the best view? Let us know in the comments below!
Be sure to follow @allearsnet on Instagram and Twitter!
And check out our YouTube Channel for even more news, reviews, and Disney fun!
Click below to subscribe to the AllEars® newsletter so you don't miss any of the latest Disney news!