Choosing which resort to stay at in Walt Disney World can be a big decision! There are more than 20 to choose from, not even counting the Disney Springs "good neighbor" hotels!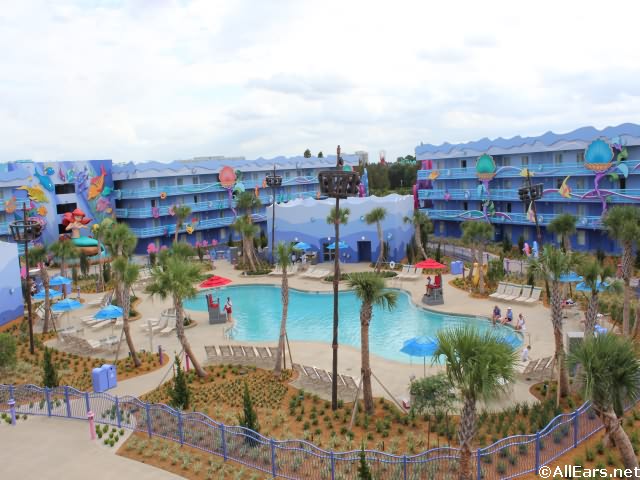 Obviously, one of the biggest deciding factors when it comes to choosing your accommodations is cost. For this reason, a lot of people go with the budget-friendly and fun Value Resorts. On the other end of the scale, the luxury and comfort of the Deluxe Resorts appeals to those whose budget is a little bigger.
But it just so happens that one of our favorite resorts is right in the middle, in the Moderate Category. And that resort is none other than Port Orleans French Quarter!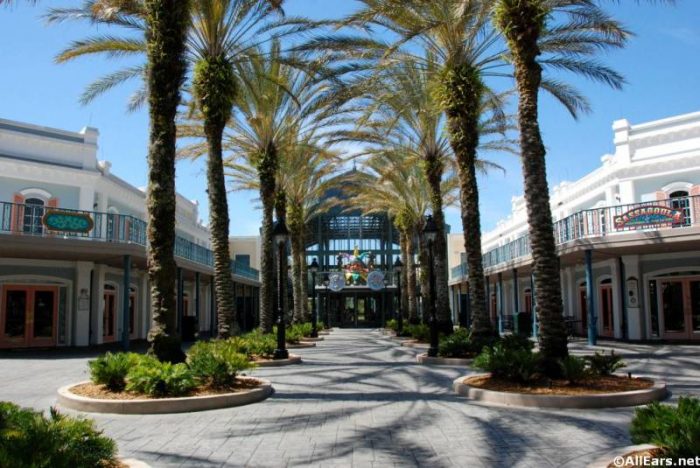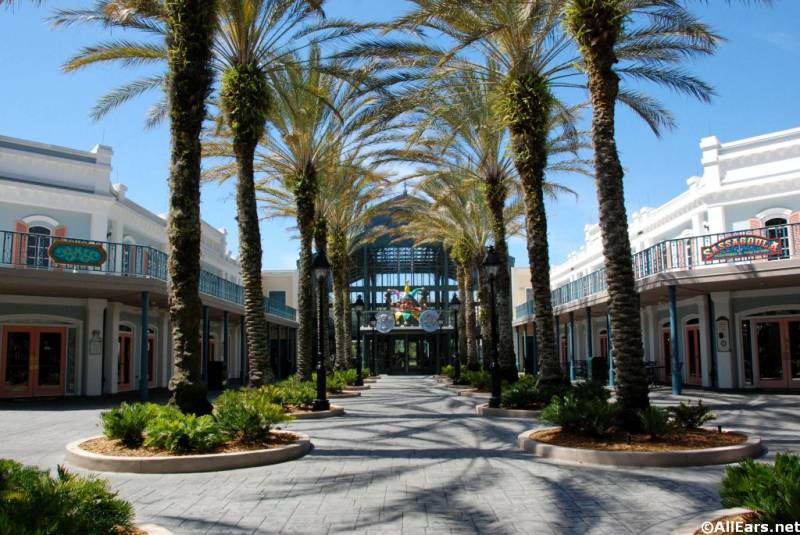 Here are a few reasons we think you should consider staying there the next time you head to Walt Disney World.
1. The Theme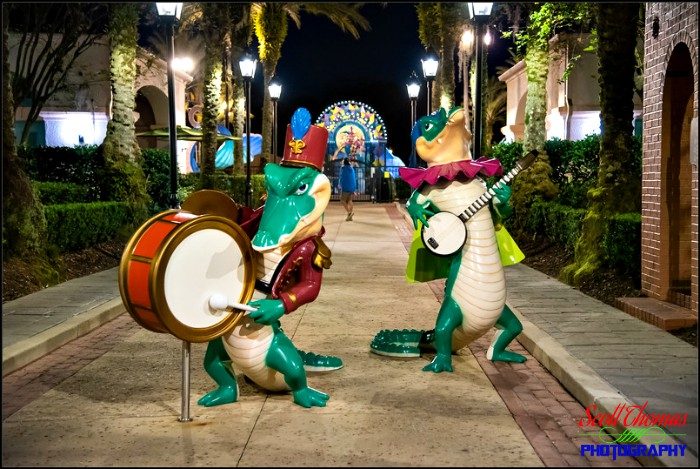 At Port Orleans French Quarter, it's Mardi Gras all year long! From the food to the music, you can certainly feel the New Orleans influence on this quaint resort. We love the Alligator Musicians that march in front of you as you head to the pool. The Southern influence is very noticeable as well in the unique architecture and bright door colors. It's so pretty, I find I take photos every time I swing by!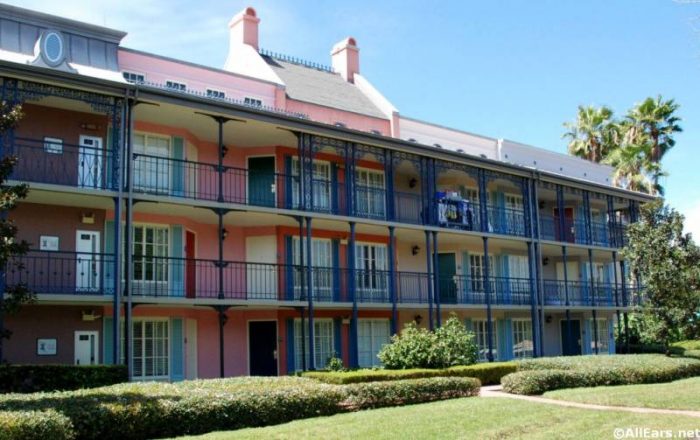 2. The Food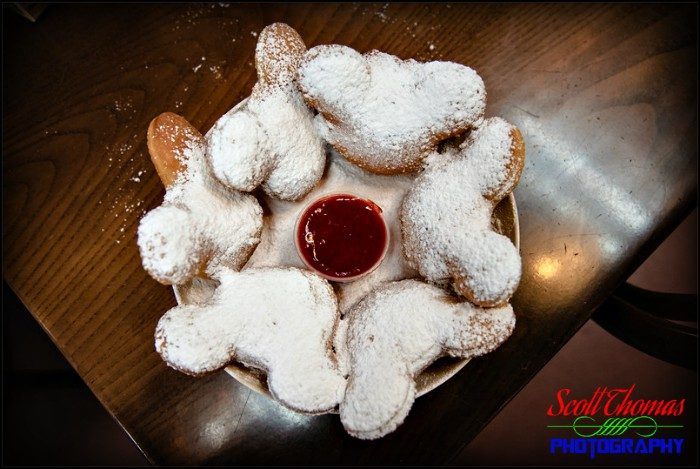 What would New Orleans be without Beignets?? This is the ONLY place in Walt Disney World you can pick up these powdery, flaky, scratch-made treats — which make a perfect breakfast if you ask me. You can grab them in packs of 3 or 6 at Sassagoula Floatworks and Food Factory. Adults can also get them infused with various liquors at Scat Cat's Club, which is just about the most indulgent, delicious vacation treat I can think of!
As you can tell, Sassagoula isn't your standard quick service fare! You can enjoy additional New Orleans favorites like gumbo, shrimp and grits, jambalaya, catfish etoufee, and po' boy sandwiches. They even have a Beignet Cheeseburger, where the buns are Beignets.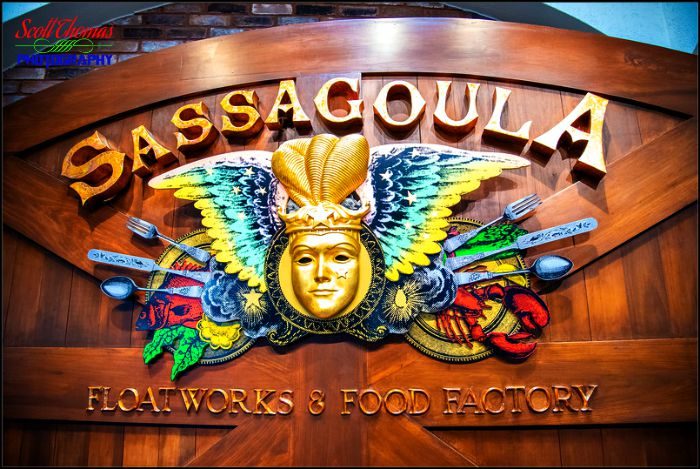 3. The Pool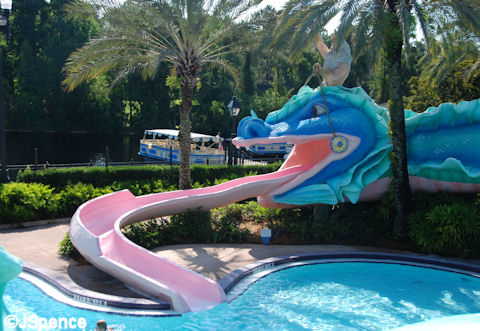 While the pool maybe not be as big as the one at Art of Animation, or as breathtaking as the one at Wilderness Lodge, the Port Orleans French Quarter Doubloon Lagoon pool is awesome in its own right. For starters, it has one of the coolest slides of any resort — a giant Sea Serpent! There is also an Alligator water play zone and a hot tub. Plus the pool bar, Mardi Grog's, serves up great mixed and frozen cocktails — including a "Hurricane" and other Mardi Gras inspired beverages.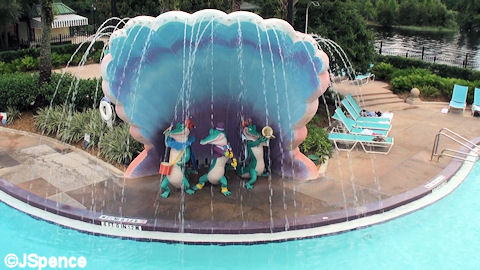 4. The Location and Transportation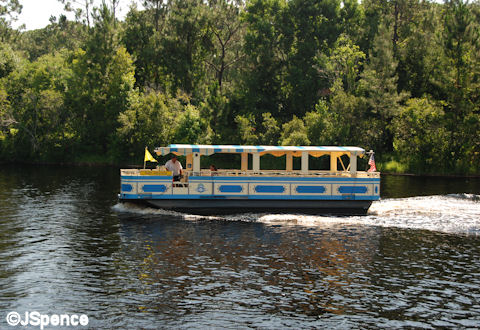 Port Orleans is technically in the Disney Springs Resort Area, but its location also makes it extremely convenient to Epcot and the Magic Kingdom, which is a nice bonus!
Also, in addition to the buses that will take you to all four theme parks and both water parks, there is a boat that will ferry you to Disney Springs! The boat leaves every 10 to 20 minutes depending on the time of day, and makes for a fun, relaxing ride to the Springs.
5. Things to Do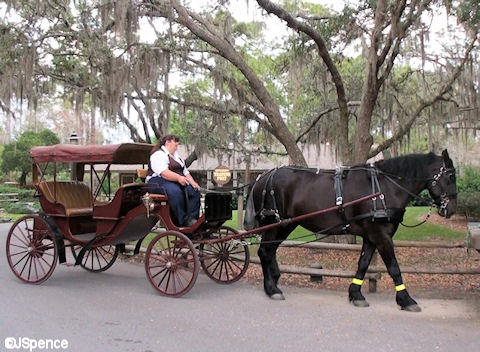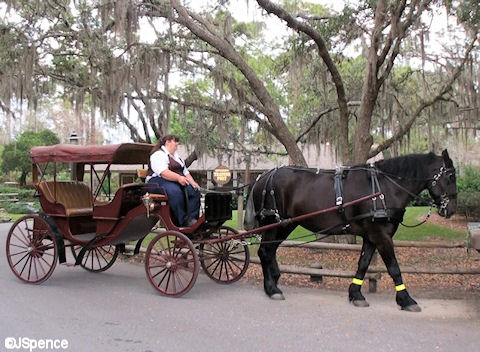 There are lots of fun recreation activities at Port Orleans French Quarter, too.
For starters, you can enjoy a horse-drawn carriage ride. These private rides begin at sister resort Port Orleans Riverside, and take your family on a 25-minute ride.
Port Orleans French Quarter also offers bike rentals, a great way to get some exercise and scope out the stunning grounds.
There is also a marina, where you can rent various watercraft, such as pontoon boats, or take a fishing excursion. They even offer Cane Fishing to complete the Louisiana feel.
And, as we mentioned before, adults will certainly want to check out Scat Cat's Club. Not only do they serve great cocktails, but they offer jazz musicians and other entertainment you won't want to miss!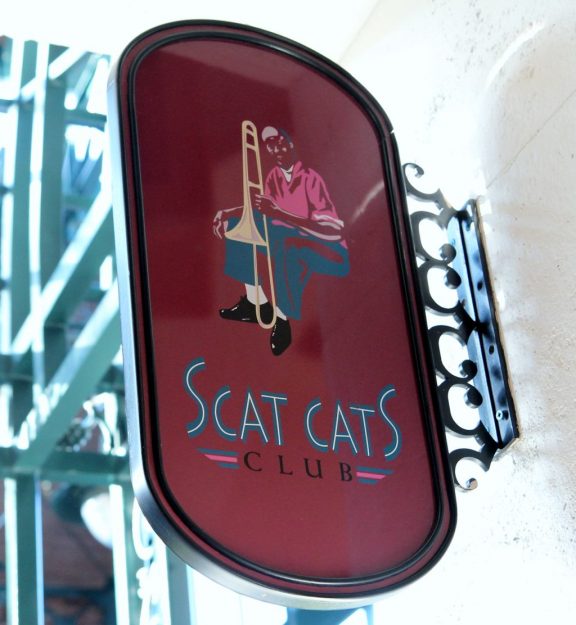 So there you have it! A few reasons you should consider staying at this wonderful Disney resort. It's not the biggest, flashiest, or fanciest, but trust us, with a beignet in one hand and a Hurricane in the other, you will not be disappointed.
Have you stayed at Port Orleans French Quarter? What did you think? Let us know in the comments!

Be sure to follow @allearsnet on Instagram and Twitter!

Check out our YouTube Channel for reviews, news, information and more!
Click below to subscribe to the AllEars® newsletter so you don't miss any of the latest Disney news!