Epcot's Flower and Garden Festival is the perfect place to take the most adorable Instagram pictures! Located in each one of the countries around the World Showcase are topiaries, many of which have Disney themes. There are even topiaries in Future World — you'll find nearly 70 scattered all around Epcot this year.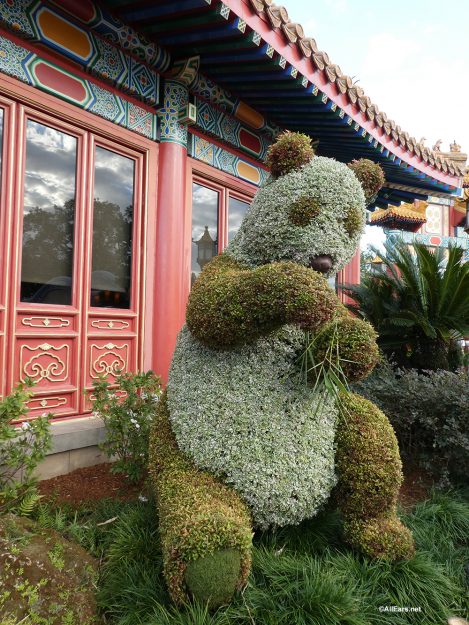 Each topiary is themed a little differently and is perfect for a creative pose and an outside-of-the-box caption!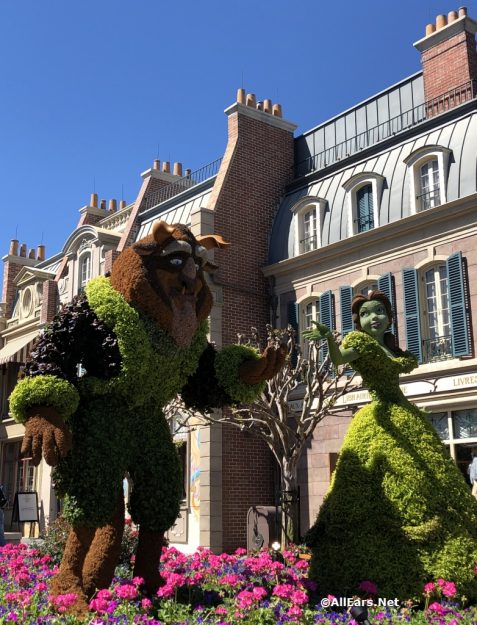 Just look how cute Beast and Belle are! These two are located at the France pavilion in Epcot!
Pose: This is the perfect topiary to take a photo with your significant other! Maybe curtsey while holding hands? OR — oh my gosh! If you had a book and sat in front of the topiary pretending to read, it would make for the cutest most perfect Belle-like photo ever!
Caption Ideas:  "Disney brings our fairytales to life."
OR
"A Tale as Old as Time."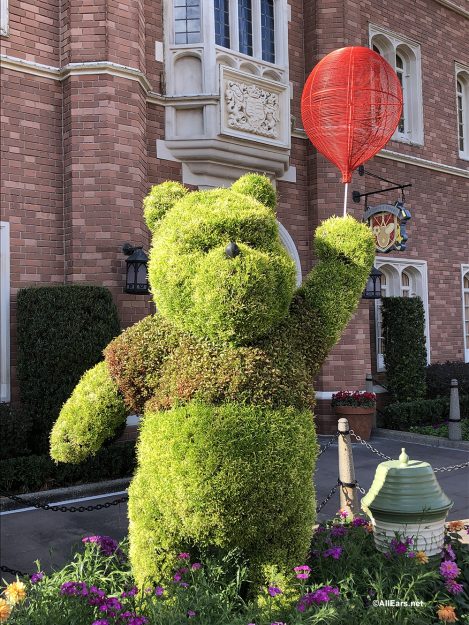 It's Pooh Bear! He just looks so sweet and huggable. You'll find him in the United Kingdom pavilion.
Pose: This would be the most adorable photo moment if you grabbed a red Mickey balloon and posed just like Pooh! Winnie the Pooh is also all about friendship, so if you grabbed your friends or loved ones and did a big group hug, that would be perfect, too!
Caption Ideas: "We didn't realize we were making memories. We just knew we were having fun."
OR
"A day without a friend is like a pot without a single drop of honey."
Adjacent to Winnie the Pooh, you'll find more of his Hundred Acre Wood friends. There's T-I-Double Grr-Err (Tigger!) and little Piglet on Eeyore's sad-sack back.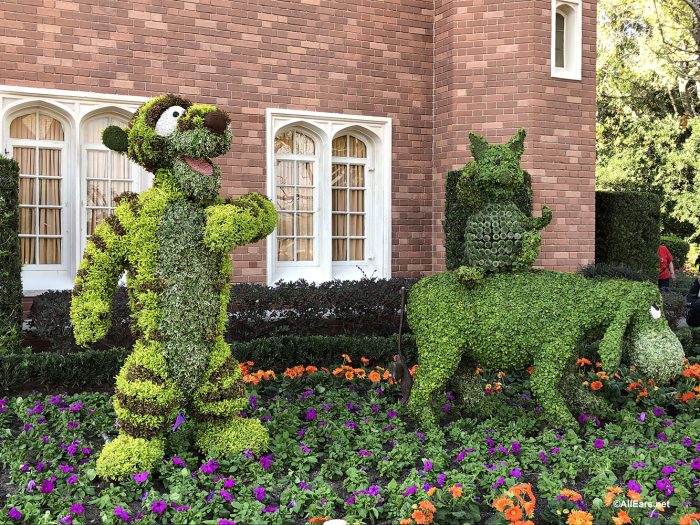 This would be the perfect place to snap a shot with your little piglets!
Pose: Maybe have your little one on Dad's back and pose like Piglet and Eeyore. Or perhaps try bouncing around a bit like Tigger!
Caption ideas: "Any day spent at Disney is my favorite day. So, today is my new favorite day." OR "Taking on Disney with our little Piglet!"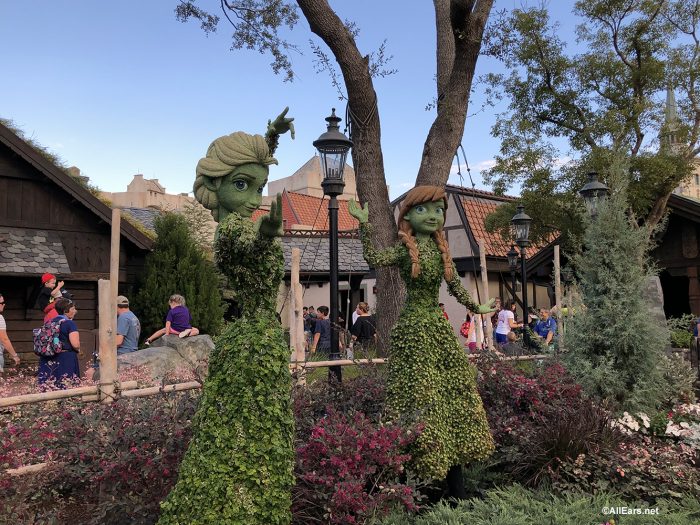 Sisters Anna and Elsa from Frozen are featured in the Norway pavilion during this year's festival, not too far from their Royal Sommerhus. Just think how perfect this picture would be with your sisters, or even with your daughter or best friend!
Pose: My best friend and I matched the sisters' exact pose when visiting the Flower and Garden Festival! The pictures turned out so cute!
Caption Ideas: "Family is always worth melting for!" OR "The cold never bothers us anyway!"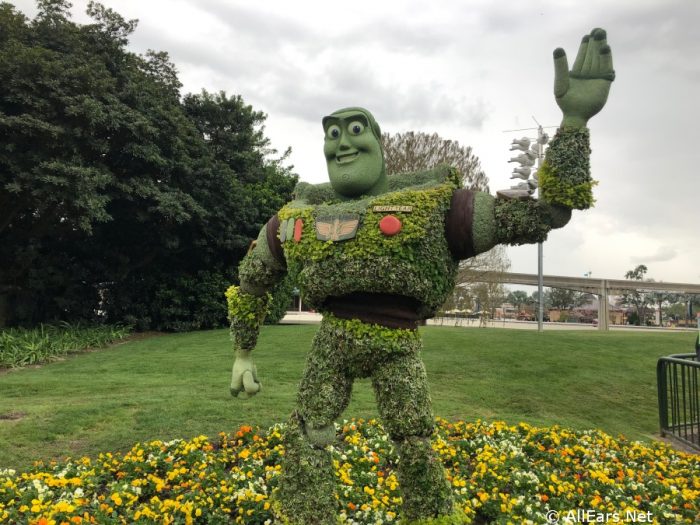 Be the Space Ranger you always wanted to be and pose with Buzz Lightyear. You'll find him in Future World East near the new Bo-Peep's Playtime Training Grounds (children's play area).
Pose: Since Buzz Lightyear is waving at us, it could be really funny if you took a Boomerang or a picture waving back at him!
Caption: "A Buzz Lightyear? No way." OR "Off to Infinity… and Beyond!"
There are PhotoPass cast members near many of the topiaries waiting to snap your perfect shot, so be on the lookout!
These are our ideas, but what are your favorite photo spots at Epcot's Flower and Garden Festival? Do you have any caption ideas? Let us know in the comments below! 
Are You on Instagram? So Is AllEars.net! Here's even more for Instagrammers:
Subscribe to the AllEars® newsletter so you don't miss any of the latest Disney news!