On Oct. 25, Disney Legend Bob Gurr will turn 88 years old. At that age, most typical seniors tend to slow down, relax and take things easy. Luckily for us, Bob Gurr has never been "typical."
According to the always affable Gurr, "I'm everywhere these days!"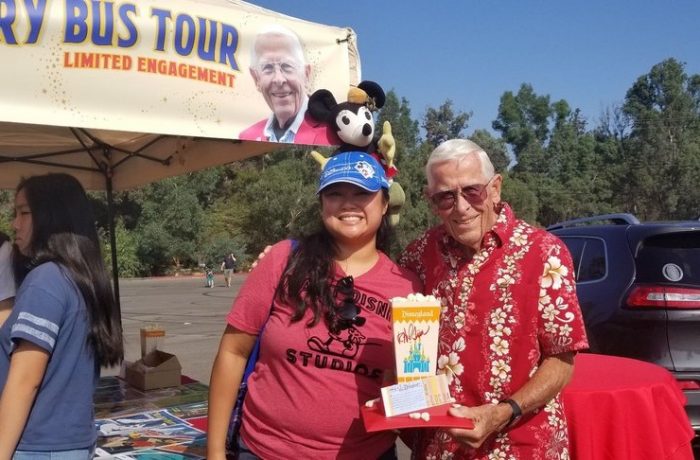 To back up that claim, Bob points to last year, when, "I made 54 appearances and did a bunch of podcasts and video interviews," he said. "Plus, I appear at ongoing Disney events every year in Canada, Sacramento, San Francisco, Phoenix…"
You get the idea. The man who was the brains behind the Autopia cars, Disneyland's numerous Main Street vehicles, Matterhorn Mountain, the submarine voyage design, mass producing Audio-Animatronics technology, the parks' parking lot trams, the PeopleMover and Omnimover ride systems (he even designed the massive King Kong figure for Universal Studios) and, perhaps most famously, the monorail, simply refuses to slow down.
"I don't want to grow old, with golf, bingo and other senior citizen non-action," he says bluntly.
So, he does things like piloting a virtual glider (relying on his skills as an actual glider pilot)… snorkeling in Tahiti… and conducting his popular Waltland bus tours.
When last we interviewed Bob, he was knee deep in a film project about something near and dear to his heart: The monorail. Actually, it was a monorail named Monty. That's right, Monty the Monorail.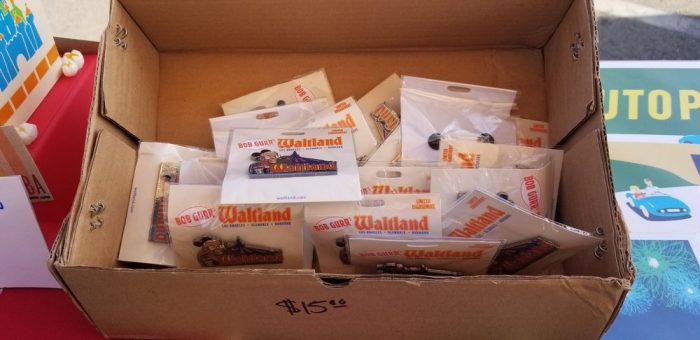 Bob met a man who had purchased the front carriage of a Walt Disney World Mark IV monorail car and turned it into something of a tourist attraction.
"The guy treats it as if it's a character," Bob said. "He fills it up with rock music and flashing lights and smoke and rides it around on an old flatbed trailer."
Then Bob came up with the idea of making a movie with Monty the Monorail as the star, with Bob supplying the voice-over.
The monorail as a living character
"I look at the situation of a monorail who is a living character. And he has relatives and the relatives go way back to his great-grandfather in 1959 (coincidentally, that's when the monorail debuted at Disneyland). The movie will be really funny, full of graphics and this voice talking like it's his mommy.
"It'll be very tongue-in-cheek, taking an inert machine and making it into a human. When Monty was traveling across the country, every city was waiting for him and they'd throw a big party. Hundreds of people met Monty all across the United States."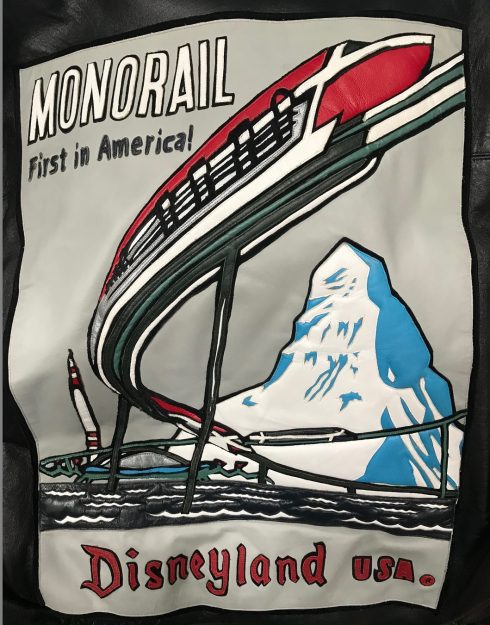 Sadly, "The 'Monty' video project stalled out in August 2017 when Monty's owner shifted his focus from further Monty activity to his Krazy Kart gaming development, which is still ongoing," Bob said. "Monty sits in a storage yard in Chico, California, until further notice."
But while Monty sits idly by, Bob keeps rolling along. Literally.
Waltland Bus Tours
Once a month, Bob takes a busload of Disney fans on a tour of some of the places in Los Angeles that inspired his former boss, Walt Disney.
The tour, which runs from 10 a.m. to 3 p.m. (more than enough time for Bob to return home for one of his famous Gurrtinis!), starts in the parking lot of the Los Angeles Zoo.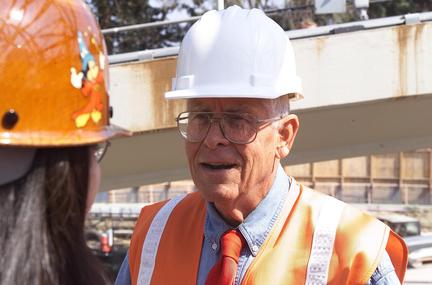 From there, the motor coach takes you to Walt & Roy's homes on Lyric Avenue (stop and walk), the Hyperion Studios site (stop and walk), Hyperion Studios Bungalows (drive by), the Griffith Park Merry-Go-Round (stop, walk and ride), the Walt Disney Barn Museum (stop and go inside), MAPO (stop and walk), Walt Disney Imagineering 1401 (stop and walk), Grand Central Air Terminal (stop and walk), DreamWorks (drive by), ABC TV (drive by), WDI Research & Development  (drive by), the Walt Disney Studios (stop and walk).
The star of the road trip is, of course, the effervescent Gurr, who regales his guests with Disney tales of old and his personal experiences with Walt, as well as his days of helping to make Walt's dreams come true.
The reviews by folks who have been on the tour have been positively glowing, with comments like, "Well worth every moment to hear the stories and experiences that Bob Gurr has to share" and "Best tour ever for Disney fans." (You can learn more about the tour at www.waltland.com.)
"I'm entering my fourth year of doing the Waltland bus tours," Gurr says.
With no signs of slowing down, fortunately, for Disney fans everywhere.
Do you have any funny Bob Gurr stories or memories you'd like to share? Let us know in the comments below!
You can read more about Bob Gurr's contributions to Disneyland and Walt Disney World here.
And click here to read about Gurr and other influential Disney Imagineers.
Subscribe to the AllEars® newsletter so you don't miss any of the latest Disney news!