Have you ever bought a souvenir at a Disney Park and then wondered what you were going to do with it once you got home? So have we!
If you love to shop, there is nothing better than looking for your next must-have Disney souvenir.  In some cases,  it might be an impulse purchase… like a pair of the new floral Minnie ears!
Now, let's face it — we're not really going to wear those Minnie ears anywhere else once we get home, but when we're wearing them at Disney World  they make us feel like a queen!
Below are eight such items that we've found that have made our Disney vacations so much more special… even though we can't really use them once we return to our normal day-to-day lives!
1. Banshees
Who wouldn't want to walk around the parks with an interactive Banshee on their shoulder? These fun little guys can be purchased within Walt Disney World's Pandora – The World of Avatar at the Rookery inside of the Windtraders shop. They are modeled after the Banshees whose back you soar on while riding Avatar Flight of Passage.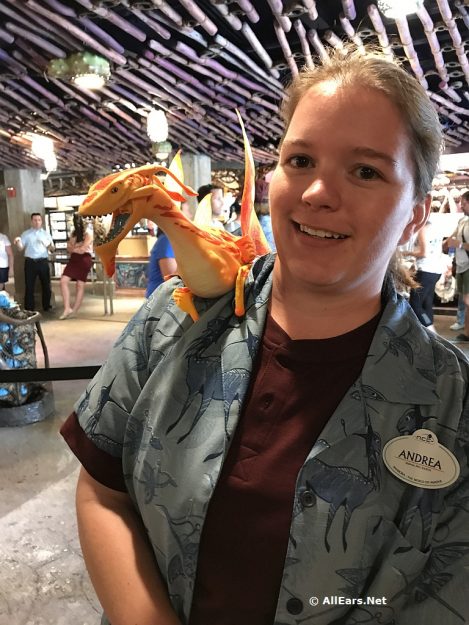 These Banshees are interactive and come in a range of colors. Not only do they move and make sounds, they even breathe while resting on your shoulder! When purchasing a Banshee, you will take a Banshee pledge stating that you will help take care of the environment. Can you think of a better way to get the full Pandora experience, because we can't!
2. Mickey Ears
How do you visit Disney without purchasing a pair of Mickey Ears? To put it simply, you don't! Or at least, you shouldn't! No Disney outfit is complete without them. Mickey Ears are a huge Disney staple, and a must-do/wear no matter how many times you have visited the parks.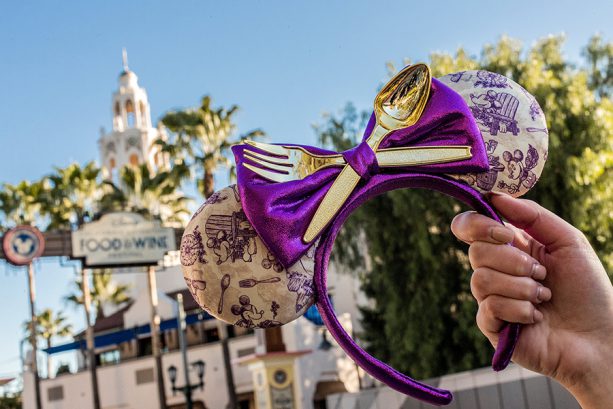 Disney has a large assortment of options for Mickey Ears ranging from classic Mouseketeer-styled ear hats to sparkly ear headbands and so many varieties in between. There's such a wide selection, everyone can find his or her perfect pair! You can even stop at The Chapeau to get your ears personalized!
3. Autograph Books
These special books give guests, no matter their age, the opportunity to create a lasting memory with their favorite Disney character. Going from park to park, searching for your favorites, is a fun pastime, but what is even more fun is seeing how many autographs you can rack up in your autograph book during your visit. We love making this a game with the kiddos to see who can get the most character autographs during our vacation. It also is a perfect thing to look back on in the years to come! In fact, I still have my autograph book from my first Disney vacation and love to flip through it whenever I want to reminisce.
4. Pins
Raise your hand if you're a pin-trader or pin- lover! Honestly, so many of us are, but it's a bummer that the pins kind of lose their charm once you leave the parks. What can you really do with them besides trade them? Yet, while you're at the parks they offer so many opportunities to make fun memories.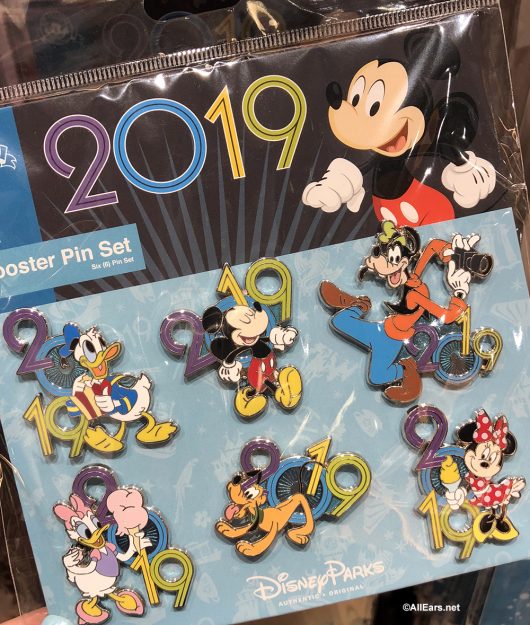 At any of the Disney parks, guests can trade their pins with each other as well as with cast members. Not only can you hunt down a rare pin of your favorite character, but trading also allows you to meet new people! Each pin has a number on the back, so you can see just how rare your pin is, as well as how many of those pins have been made. Many pins also come in sets, so be on the lookout, so you can complete your own set!
By the way, we have found at least one thing to do with our pins once we're back home. We try a few DIY projects to put our favorite pins on display.
5. Popcorn Buckets
Used to be, popcorn buckets at Disney were really practical things, but just lately Disney has really stepped up their game. The buckets have gotten more and more whimsical, inspired by attractions and characters, making them extremly collectible. And now, not only are they totally adorable, they are also a great way to save money if you plan on purchasing popcorn a few times while at the parks. Purchasing the bucket means that you can fill it with popcorn throughout your visit for a discounted price.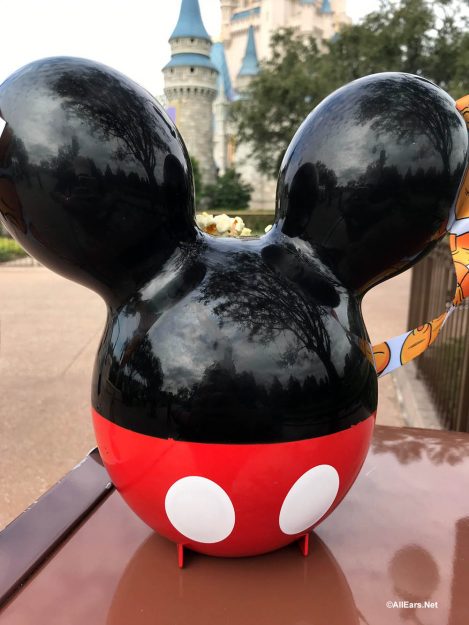 6. MagicBands
MagicBands have become a Disney World must-have over the last few years. At the parks, MagicBands are used as room keys, and allow you to access lots of information about your vacation, such as dining reservations, FastPasses, and PhotoPass photos. They make your stay at Disney more efficient and manageable.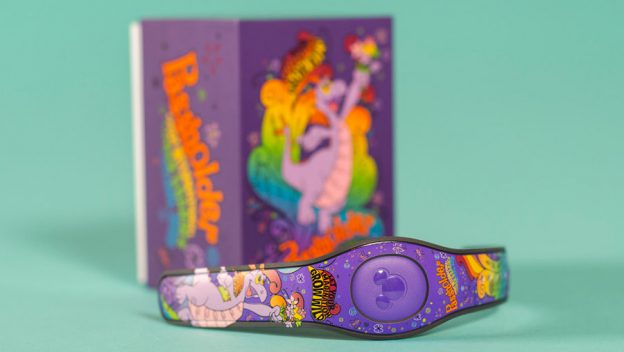 But now, with special editions, personalization and customization options, the MagicBands are becoming collectibles, too. Yes, you have to pay extra for these fancier bands, but with the variety of designs and characters, they really allow you to express yourself. Unfortunately, once you're home, they serve no practical purpose. However, at least you can reuse them on subsequent Disney World vacations!
7. Balloons
Mickey-shaped balloons — or any themed balloon purchased at a Disney park — have become an Instagram photo must-have. With their bright colors and designs they are perfect for spicing up your Disney photos. Some balloons even light up, making them the perfect accessory for nighttime shows like Happily Ever After!
But what do you do with them after you're done taking photos at the end of the day? Here's one idea: If you spot a child as you're leaving, ask their parents if you can give the balloon to them. You just might make some little one's day!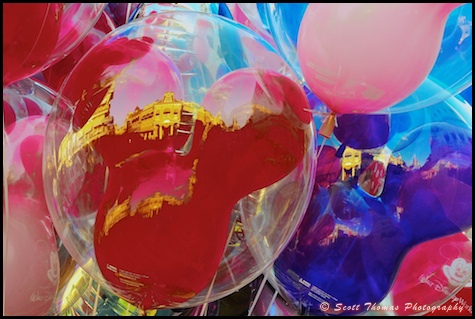 8. Matching T-shirts
So many families and tour groups have come up with the cutest ideas for matching t-shirts — shirts in all one color, with all the same design or saying. They are such a creative and fun way to show off your love for Disney while at the parks. Disney has even started selling matching t-shirts at merchandise shops and online at shopDisney.com. You might not ever wear these t-shirts after your trip is over, but while you're there in the parks they are the perfect way to show you're together, and to keep track of everyone, especially if you are traveling in a large group.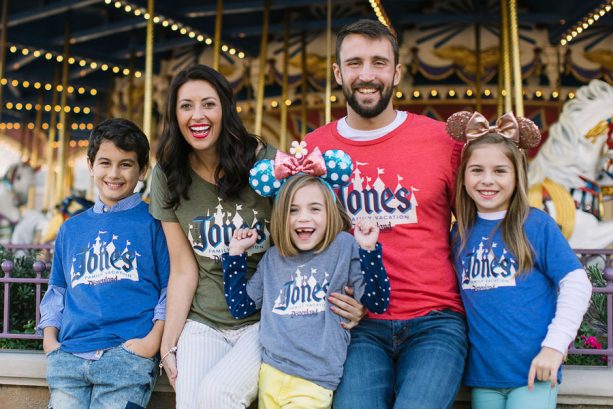 These are just a few of our favorite Disney souvenirs. And although they are otherwise useless once you're outside of the park and back at home, we think they are totally worth grabbing because they make your Disney vacation even more enjoyable and create such happy memories!
What are your must-buy souvenirs? How do you make use of them outside of the parks? Let us know in the comments below!
Click on the graphic below to subscribe to the AllEars® newsletter  — don't miss any of the latest Disney news!