I'm sure you know to glance over carpets and rugs anywhere on Disney property for Mickey images. You'll usually find carpet Hidden Mickeys in the Resort Hotels and sometimes in attractions, shops, restaurants, etc. I include below several carpet Hidden Mickeys from the Yacht and Beach Club Resorts. Be aware that carpets and rugs are replaced at times, so these Hidden Mickeys come and go.
Yacht Club: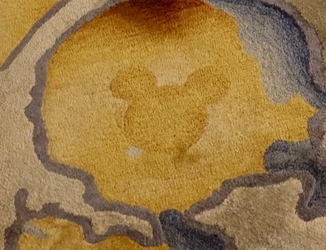 Beach Club: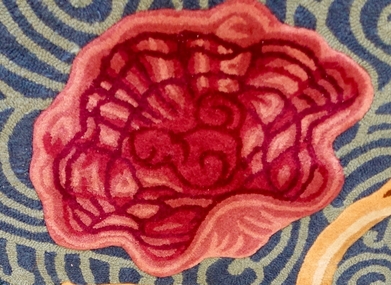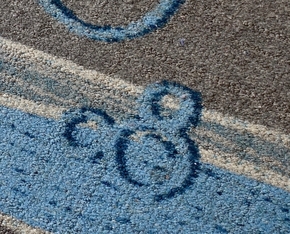 What do you think about the following images? The first one is from a decorative prop in the middle of the ride floor of "Alien Swirling Saucers" in Toy Story Land at the Studios. Do circular depressions simulate a sideways classic Hidden Mickey?
This next image is made of bushes at the left side (as you face the attraction with your back to the lagoon) of the miniature train exhibit in Epcot's Germany pavilion. An upside-down classic Hidden Mickey? (Thanks to Marcos Faria).

Keep up the search!