In a little over a week, Duffy the Disney Bear will be setting sail for new adventures that don't include his post at Epcot any longer. Multiple media outlets are reporting that Walt Disney World has confirmed that Duffy's last day to greet guests will be Oct. 3.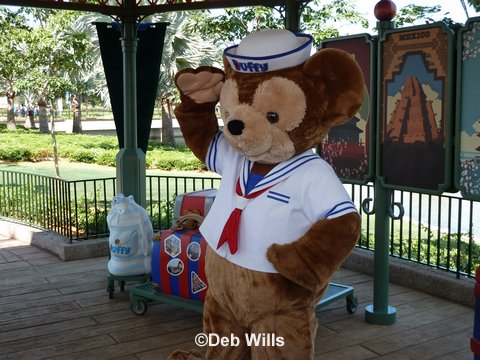 Duffy has been a fixture at Epcot since he arrived five years ago from Tokyo DisneySea, where he is wildly popular. His meet-and-greet area in Orlando is located across from Plaza Towers East — where Duffy merchandise is sold — and depicts various countries of travel.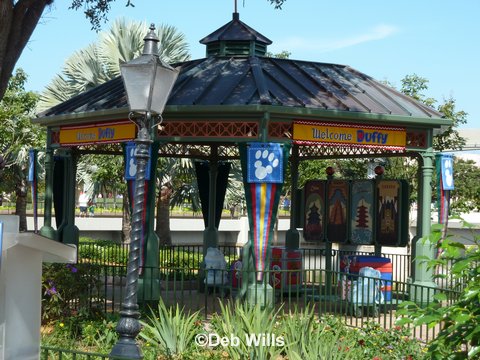 Duffy's story, which is outlined in a hardcover book that families can purchase, attributes his birth to Minnie Mouse, who lovingly sewed the teddy bear for Captain Mickey Mouse to take on his long voyages around the globe.
Minnie told Mickey, "You can keep him in your duffel and take him with you wherever you go." Because of that, Mickey named the bear Duffy.
I attended a Disney World passholder preview for Duffy the Disney Bear in 2010, and guests there couldn't wait for his arrival stateside. They, including my own young children, were eager to snap up the merchandise, especially the plush animal and his many outfits. For many, the toy bear held the same appeal as a Build-A-Bear plush with all the collectible accessories.
But the others who disliked Duffy and thought he had no place at Walt Disney World saw his arrival as a thinly disguised merchandising campaign. Sure, Duffy would greet guests, but there are no true original Disney storylines associated with the bear either in cartoon form, film or other media. Plus, there simply aren't park attractions based on the bear and many guests just couldn't identify with him. To them, he was just Mickey's little-known teddy bear. And Duffy was actually the rebranding of another version of a Disney teddy bear. My daughter has the original plush Disney Bear, which is slightly smaller than Duffy but looks virtually the same.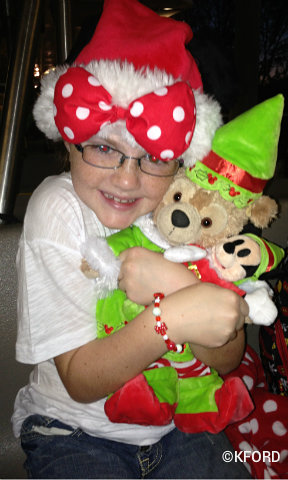 The cynicism might be easy to understand — until, like our family, you witnessed firsthand a youngster excitedly running up to Duffy for an autograph or a hug. Sure, the bear might not be a character from the creative mind of Walt or the Pixar brain trust, but when our children were younger, they eagerly waited in line for a chance to see him at Epcot. And their nighttime routines and bedtime stories were filled with stuffed Duffy characters and Duffy storybooks at one stage of their younger lives. For us, Duffy was as much Disney for them as Bambi and the Fox and the Hound was for my husband and I.
And, so, we have come full circle with Duffy here in the United States. Even though the Disney Bear will no longer be greeting guests, the merchandise still will be sold on property, a spokeswoman told the Orlando Sentinel. No word on whether the video of the "Duffy The Disney Bear" book being read as a bedtime story on Walt Disney World hotel TVs will continue.
Meanwhile, another Disney character with a very real and long historical tie to the company will be making an appearance once Duffy leaves. Daisy Duck replaces Duffy the Disney Bear in the gazebo meet-and-greet at Epcot beginning on Oct. 4.
Everyone loves Daisy, of course. But everytime we pass Epcot's Plaza Towers East, it will be hard not to think of a fluffy friend who used to greet us there.