To all who come to this photo trivia game, Welcome! Along the way, the photos can make us relive memories and see details Walt's Imagineers put into everything we love in Walt Disney World!
The Gunnels Gang: thank you for the great note!
By the way, Players: you have some wonderful usernames! LOL
Now for Challenge #374: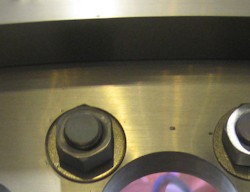 And here's the answer: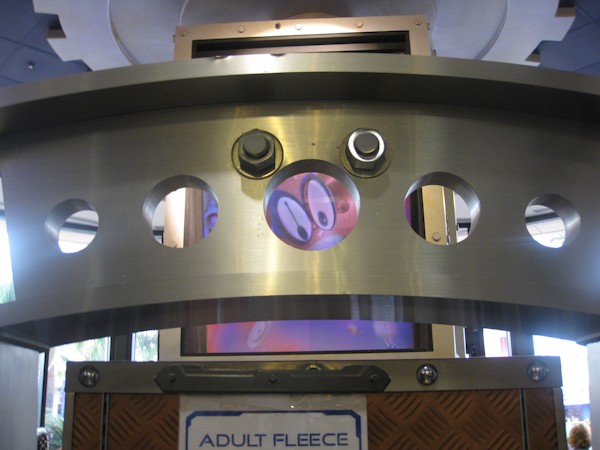 Copyright © Erin Blackwell
It's a Hidden Mickey in the display racks at MouseGears! See how I clever I was, putting Mickey's face where it would be inside the Hidden Mickey? Not clever? Okay, I can roll with that.
This was much tougher than I thought it would be. I always feel guilty for the tough ones. 🙂
Christi Ison, aren't you glad you went for it? Yeah, you are!
Mary Beth Tarbet, I adore MouseGears too! I have to be dragged out! It's one of my top five of Walt Disney World shops!
Carol Ney was the first to send in the correct answer! Congratulations to Carol and to all our winners this week! Linda Ranatza, Team Hill, Daniel Record, Christi Ison, Emily Hudson, The Gunnels Gang , Cheryl Costello, Grumpy's Groupies, Pat Schwier, Anne Marie Cronin , The Tisdale Family, Kristina Rohrbach, Nan Amor, Mrsha Morris, Tinkerbell Wells, Tricia Petty, The Tisdale Family, Phyllis, Claire Gregory, Paul Knott, Ruben O'meara, Bill Mckim, Chris Kelly, Evald Olson, Paul Dickson, Carla C, Scott Greenbaum, Maureen Handy, The States Family, The Kertes Family, Ciarra Bertelmann, Kristan Bertelmann, Mickey Eckert, Nate The Great, Jim Finley, Rick R., Bob Patterson, Matt Holley, Jeremy Reichelt, Jennifer Harmon, Josh Carney, Herb Miller, Heidi Goodhue, Doug Olson Family, Ed Elder, Mary Beth Tarbet, George Mundy Jr, Mark Proper, Belicia Cullen, Scott Cullen, Jackie Graebel, Lisa Pinder, and Vicki Britt!
__________________________________ _____________________
Challenge #375 Where in the world is this?
Now we're in a different park! This should be much easier.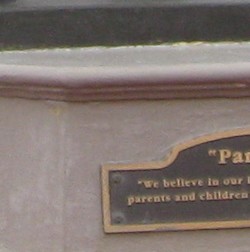 Do you know? Do you have a guess? Please send in your answer, before the end of the day on Thursday, March 26th, by clicking on the blue box below. Please do not post answers using the Feedback Form link at the bottom of this post.
See you soon, Players!


_______________________________________________________________________
Everyone who sends in a correct answer to a Where in the World Challenge this month will be entered in a drawing at the end of the month for some special AllEars® goodies!