When you've walk underneath Spaceship Earth, you probably think you know all about what's inside the structure that houses the geodesic sphere and the ride's post-show attractions.
But there's one area that isn't seen by the vast majority of visitors to Epcot.
Today, I'm giving you a look inside the Siemens VIP Center, a place at Epcot not usually seen by most guests because it is reserved for Siemens employees and their customers. I was invited inside the exclusive space for a Disney Epic Mickey: Power of Illusion media event. (My interview with game creator Warren Spector and new details about the second wing of the 3DS game are coming Monday.)
The Siemens VIP Center is located above the post-show gaming area of Spaceship Earth, one of Walt Disney World's most recognized icons and one that Siemens sponsors. To access their lounge, employees use a special door inside the first-floor gaming area. Once inside, they enter a passcode they have been assigned on the company website prior to their visit, and doors open to a small lobby.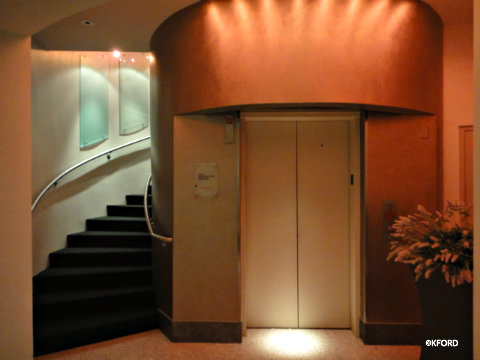 Here, guests will get their first glimpse of one of the defining elements of this private space — the lighting. Siemens, a company that operates in 194 countries, owns lighting manufacturer Sylvania, and it's apparent in the LED displays in the downstairs lobby and in the main spaces on the second floor.
The color palette is infinite, said Director of Operations Jim McCaskill, and the system can be programmed to use a specific shade if it's needed. Typically, though, they stick to about a dozen colors.
"Blue is most popular for dinners and evening events. During the day, we run an orange in meetings because light orange works best for reflectivity when you're writing and working," McCaskill said. "Occasionally we'll do multiple colors or a sequence."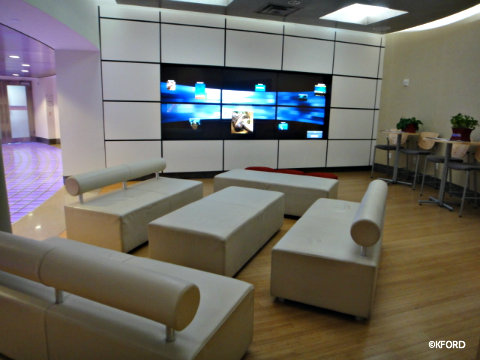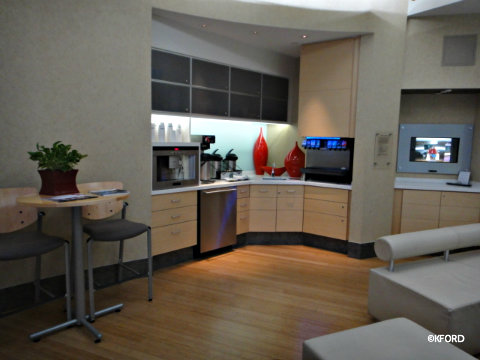 Employees and their guests can choose to take stairs or an elevator to the second floor, where they will be greeted by a receptionist and enter the open-area lounge. There, they can help themselves to complimentary beverages and even learn a little more about their company through interactive exhibits.
"Like anybody in a big company, you may just know your sector and may not really understand some of the others," he said.
One touch screen displays Siemens information, as well as park data, including the weather and wait times for attractions. Another uses facial recognition software from security systems to dress up the viewer in various disguises. That screen also allows the user to take a turn at programming the colors in a walkway on the floor that leads to the large meeting space.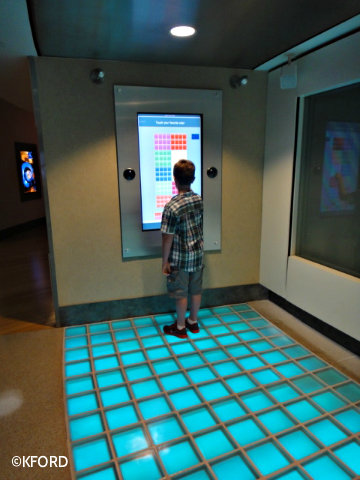 This room, whose doors proclaim "Innovators at Work," is much larger and offers sweeping views of Epcot's Future World. When it's not being used for customer meetings, product launches or dinner parties 180 days a year, the meeting space also is open to Siemens employees.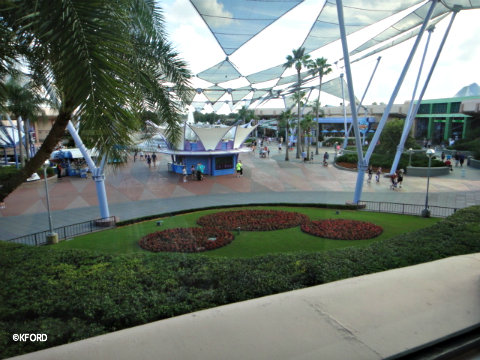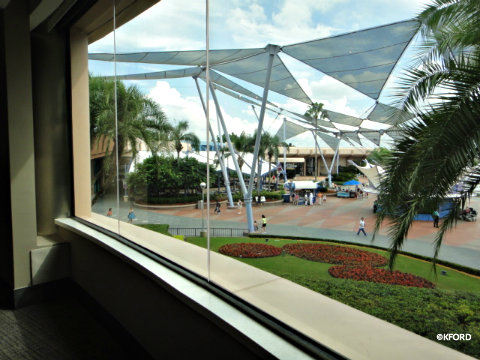 "We have a very large contingent of Siemens employees in the Orlando area, in the energy sector out by UCF, and in addition to that, we have so many international travelers," McCaskill said.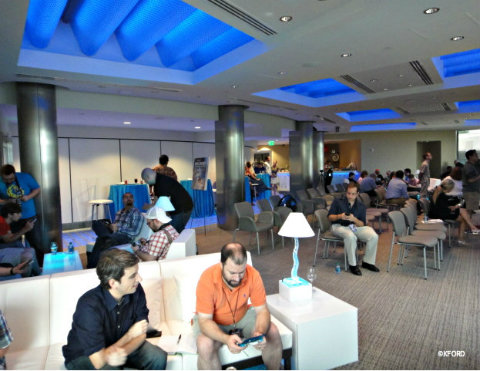 Although Siemens employees and customers make up most of the guest list in the lounge, they are not the only ones who can take a break there.
"From Day 1, we have opened up the Siemens lounge to Give Kids The World (an Orlando charity that provides theme-park experiences for seriously ill children). Those families have a lot of challenges in the park, and sometimes they just need a quiet place to come and rest," he said.
Siemens also has started a new program this year in cooperation with Shades of Green, a Walt Disney World resort for military personnel. The company offers members of the Armed Forces passes to the lounge when they buy their discounted tickets at the resort. McCaskill said he sees about 25 military families visit every few days.
The Siemens VIP Center operates from 9 a.m. to 4 p.m. Monday through Friday and from 9 a.m. to 1 p.m. on Saturday. In addition to Spaceship Earth, Siemens sponsors IllumiNations: Reflections of Earth.