Earlier this month I enjoyed the annual Disney Trade Celebration at EPCOT. I first attended this event in 2005 and I had so much fun that I have not missed a year since. This was my eighth consecutive Trade Celebration at EPCOT.
The 2012 Disney Trade Celebration was called Mickey's Circus. The theme coincided with the newly renovated and expanded Fantasyland that will hold its grand opening in December. The pin event kicked off on Thursday with a pre-registration session and continued with all-day events Friday and Saturday. Sunday was set aside for the Vinylmation portion of the event. This year, for the first time, the Sunday event lasted all day. In previous years the doors to World ShowPlace were opened at 1 p.m. and any park guests could enter to trade pins and purchase any of the remaining event merchandise.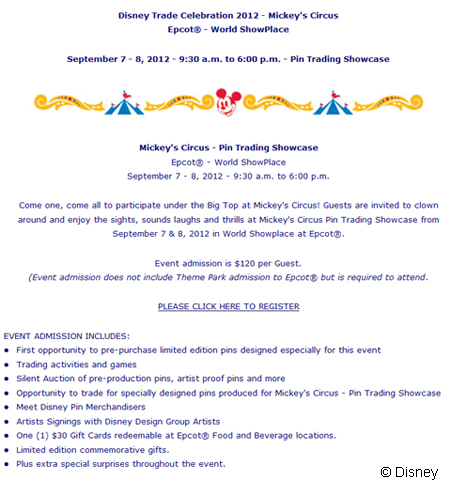 My adventure began on Tuesday, I drove to Syracuse NY to board my flight to Orlando. I landed in Florida at 7 p.m. and once I had picked up my luggage and selected my rental car I was on my way to Disney. I went directly to Downtown Disney and met my pin trading friends at Earl of Sandwich.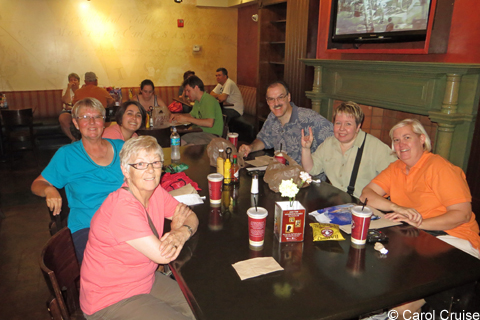 After a great dinner and plenty of catching up with friends I hadn't seen for a while we wandered through a couple of the shops.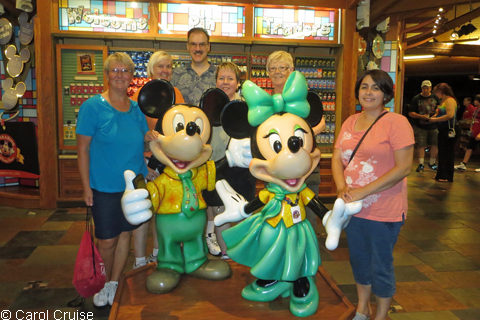 Before we knew it, everything was closing down for the night. I still had not checked-in to the resort so my roomie and I headed over to All Star Movies. It was close to midnight by the time Carrie and I found the room. We were only staying the one night; we would move to the Boardwalk the next day so there was no need to unpack. Carrie is a Disney Vacation Club owner and had booked us a studio for the following five nights.
I was awake early and walked down to the food court to grab some coffee, wandered the grounds a bit and then went back to the room. We were ready to check-out and head over to Hollywood Studios by 8:30 a.m. We browsed a few of the shops and I looked at a recently released cel in the Animation Gallery.
We stopped at Starring Rolls for a Danish and then meandered back to the gates. It was almost 10:30 so decided to see if our room was ready at the Boardwalk. It was, so we parked, unloaded everything and took time to get settled.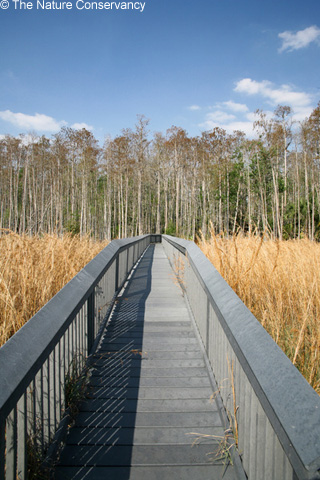 Soon we were headed to the Magic Kingdom to get our Sorcerer cards (both Carrie and I are collecting them) and meet our fellow Canadian pin traders for lunch. We ate at the Columbia Harbor House and then decided we needed a swim so back to Boardwalk we went.
That evening we had dinner at Wolfgang Puck's in Downtown Disney's Westside. This was a chance for our group to spend some peaceful time together before the event took over our lives.
Thursday morning was the start of the non-stop four days of Disney pins and Vinylmations. The first thing we did was drive over to Coronado Springs, where the pre-registration was being held, beginning at noon. Last year we had to park a long, long way from the convention centre and it was too far to carry our pin bags in and then later carry out all the new pins we were picking up. So this year we had a plan! Susan drove over early and parked her car there, close to the door with all our bags and trading goods in the trunk. That way if we had to park miles away at least our stuff would be close. Carrie and I picked up Susan and Allison in our car and they rode with us to EPCOT. We joined friends Ann and Mike at the gate. We were all attending a special breakfast with some of the Disney pin artists.
This breakfast was held in the private lounge at the Norway pavilion and was hosted by Central Jersey Disney Pin Traders. It was the second annual breakfast with the Disney Design Group and the artists who joined us were Quynh Kimball, Caley Hicks and Monty Maldovan. At 8:30 we were greeted at the main gate by a Cast Member and escorted through Future World and around to Norway. When we entered there was a large table of really good food waiting for us and lots of piping hot coffee. Life was good!
We enjoyed our meal while chatting with our table mates for about 45 minutes, then John Rick of CJDPT introduced the featured artists. The format was very relaxed and informal. Questions from the floor to the artists flowed easily and the time flew past. It was hard to believe that 2 hours had already passed when it was announced that it was 11 o'clock and time to pack up! The breakfast was closed with a special raffle, drawing for some original sketches that the artists had brought along. At the very end Quynh Kimball announced that he had brought a very special button for everyone. It was going to be worn by the Cast Members at the event and we were all presented with one. We all left happy and full, what a great start to the weekend.
Naturally we made a short detour to the Magic Kingdom to pick up our daily allotment of Sorcerer Cards before going on to Coronado Springs.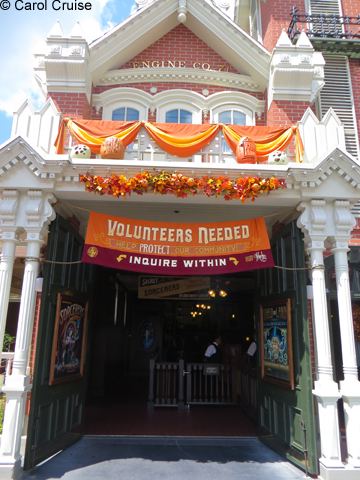 Next stop – Coronado Springs for early registration and of course pin and Vinylmation trading. The standing in lines officially started!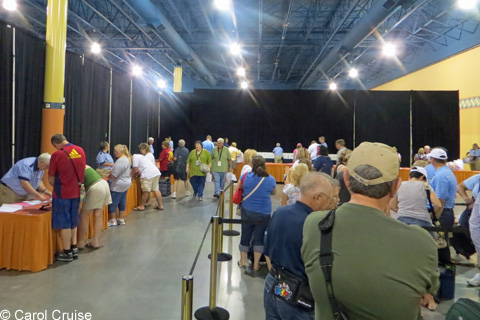 This year I have to say that the registration went the fastest ever. The Veracruz A Hall was divided in half, one half set up for registration the other half full of tables and chairs for traders. Once I received my credentials and event merchandise I was allowed to cross over into the trading area. This area was set aside for use by those registered for the event until 7 p.m. and then it was opened up for the regular monthly pin trading night that is normally held at the Contemporary Resort.
I found the table where my friends were gathering and we all started to go through our bags of goodies.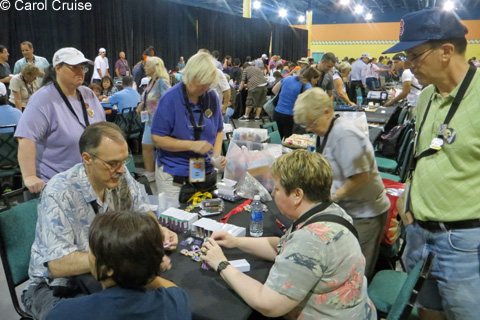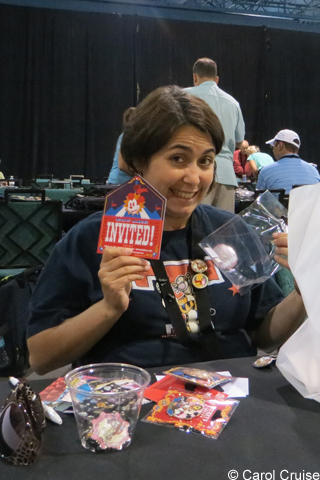 Everyone received a welcome gift.
There was an Early Registration gift for the first 750 registrants.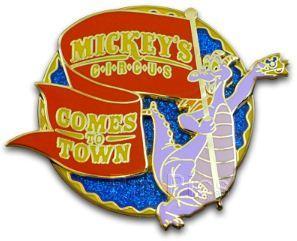 Everyone registered for the Vinylmation event received a Vinylmation Welcome gift as well.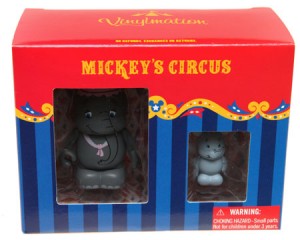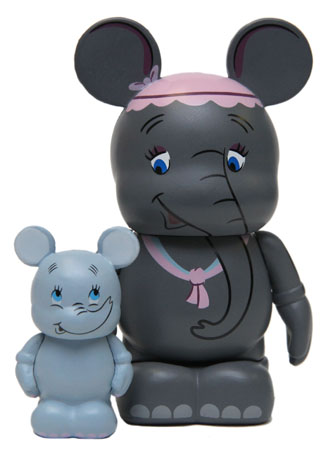 The next exciting thing we all did was open our Mystery Pin Boxes! Each box held 2 of the new pins. This year the mystery pins were Villains, each participating in a sinister circus side shows. There were 13 Villain pins that were limited release, and then there were 13 different ticket pins that were chasers and limited to 100 each. I was very lucky this year, I bought 5 boxes and got 5 chasers. Lots of people didn't get any! Of course the chasers were the big trading item and everybody wanted the ticket chaser to go with the Villain pin.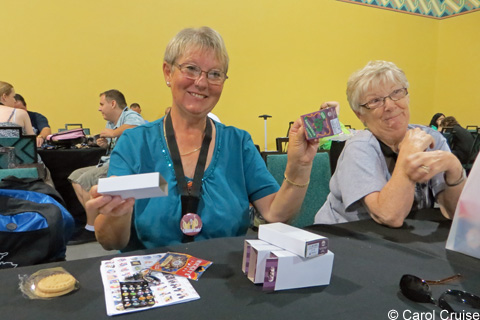 I was happy to get the 3 pins and chasers that I actually wanted and then have a few sets left over for trading.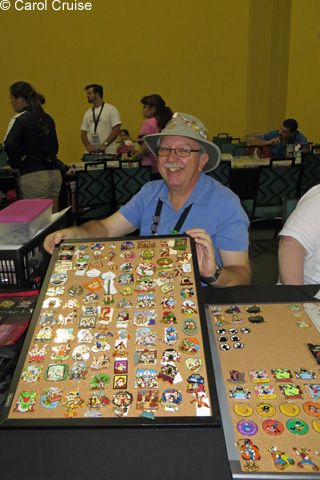 Carrie and I stayed until about 8:30, trading and talking, our only break from the room was when we wandered over to the Pepper Mill to get some food to go. We drove one of our friends over to the Beach Club Resort so it seemed only fitting that we make a stop at Beaches and Cream before going to our own resort. A great way to finish off the day!
Friday morning we hit the ground running, caught the boat to EPCOT, checked through security and found our place in line, waiting for the doors to World ShowPlace to open. They do a great job at security during this event; they have a special entry gate just for pin traders and Max, a sniffer dog, checks all the bags. There are all sorts of bags that get brought in, from small over the shoulder bags to large suitcases on wheels. This year was a first for this one, I saw a person coming through with a Costco Grocery Cart, full of boxes and books of pins!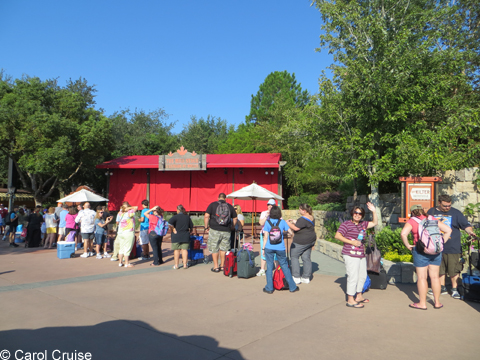 The doors opened at 9:30 a.m. and we all rushed to find a spot in a line for the pin trading boards. The room was decorated like The Big Top; Mickey's Circus had come to town. Disney spares no expense when decorating, they really tap into Disney history to immerse you in the theme of the event. I always look forward to seeing what they have in store for us every year.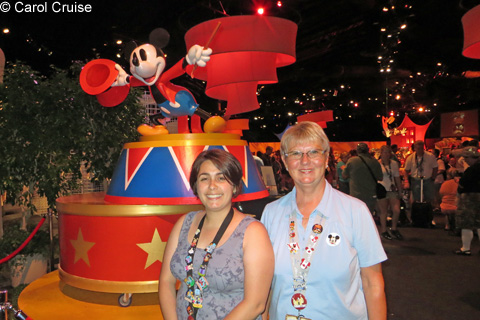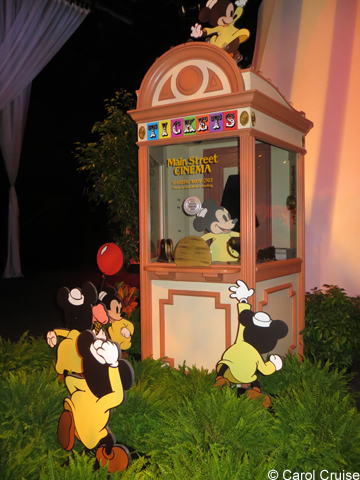 This year the "mystery pins" on the pin trading boards were circus elephants which linked together with magnets. Each person was allowed to trade 2 of their pins for 2 pins off the board. Each board holds a few hundred pins and you had 60 seconds to find what you wanted. Along with the elephant pins you could find AP pins (artist proof) PP pins (pre-production) and LE pins (limited edition). When your minute was up you went back to the end of the line and started all over again.
When you got tired of the lines you could relax in the back room where the trading tables were set up. I spent a great deal of my day in line. There is plenty of chatter among the folks in the line and many trades completed while you wait to get to the pin boards. Pin traders are always anxious to complete their collections and most of them willingly try to help you complete yours as well. They are a very cooperative bunch!
During the day there were always activities going on, special announcements, merchandise for sale and some fun games.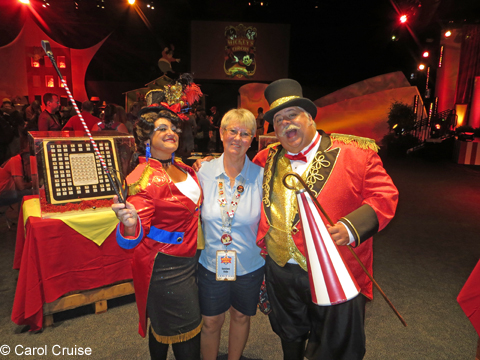 The only break we took was when Carrie and I went over to The Rose & Crown and had a really good lunch; I love the Cottage Pie there.
When they made the announcement that it was 6 p.m. and we had to leave, we all gathered up our stuff and wandered out into EPCOT. Carrie and I walked to the International Gateway where we boarded the boat to the Boardwalk. The others walked to their cars. Next on the agenda was pin trading night at Port Orleans Riverside. This is another annual activity organized by Central Jersey Disney Pin Traders. As if we don't get enough pin trading during the day, we have to keep it going into the night!
Carrie and I picked up our friends Sandy and Mo on the way. When we got to Riverside we joined the rest of our group, had some dinner in the food court and checked out the pin books that everyone had set out. We stayed until about 9 p.m. when exhaustion started setting in, time to call it a night.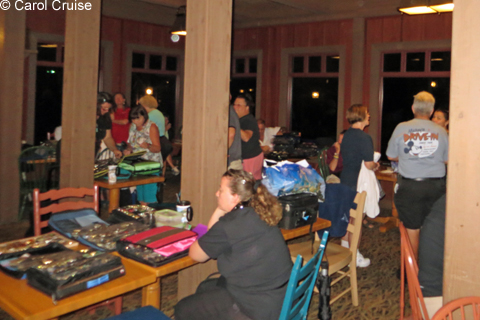 The Saturday morning line outside World ShowPlace stretched all the way back to the Rose Garden.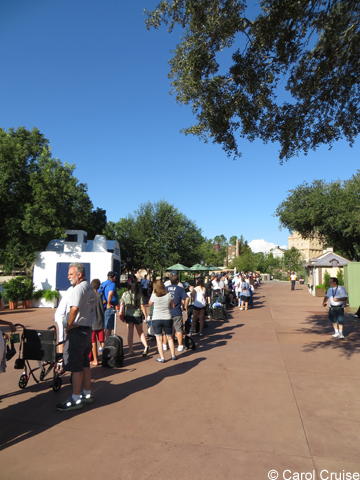 Saturday was a repeat of Friday during the day. Lots of lines, the silent auction, pin trading in the back room, checking out the new products being released in the up coming months and artist signings.
At 1 p.m. Jeanne Lewis and Julie Young took to the stage for the Big Top Pin Talk.
They told us about the up coming pin releases, introduced the representatives from the other Disneyland Parks, and then the big announcement that everyone was waiting for. What would the theme be for next year and when will the event be held? There was a roar out of the crowd when they announced that the 13th annual event would be held on the weekend of Friday the 13th next September. The event is going to be called "Reflections of Evil 13" and the Villains will be the focus.
Even though I am not a big Villains fan it was hard not to get caught up in the excitement. It was also announced that a special pin was being release right then and there . . . as part of the future events collection. Of course that meant another line; this pin was limited to 750.
After the event closed at 6 p.m. we wandered through EPCOT and hitched a ride with Susan and Allison to Downtown Disney. We had a bite at Wolfgang Puck's at the Market Place, where we sat and talked for quite a while before wandering through some of the stores. We all decided that we shouldn't be too late – the Vinylmation event was the next day – so Susan and Allison dropped us off at the Boardwalk and we all called it a night.
Sunday morning it was the same drill, catch the boat, go through security, stand in line, the only difference was that we were not dragging our pins – we had our Vinylmations. Just as we got to the line the skies decided to open up and the rain was really coming down. Thankfully Disney took pity on us and opened the doors to World ShowPlace early. We could go in and get in our lines but none of the trade boxes were open until 9:30 a.m.
The Vinylmation trading is similar to the pin trading, you stand in line until it is your turn at the trade box, you can trade 2 of your Vinylmation for 2 from the mystery box or open box. They do a refresh every 30 minutes and if you are in the right place at the right time you can get some great Vinylmations. There were lots of chasers and older rare vinyl's being pulled out of the boxes. This year the event mystery chaser was a clown, and of course everyone was trying to get these. I was lucky to get one.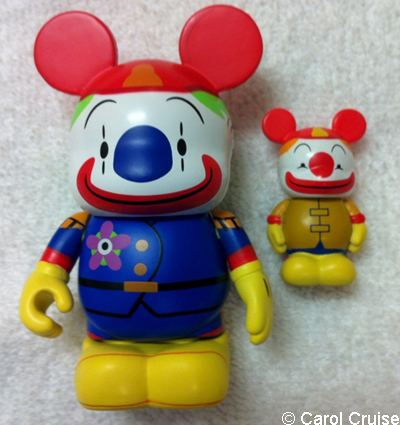 The back room was full of traders, similar to the pin event. I wandered around a bit and made some good trades, but like Friday and Saturday I spent most of my time in the lines. Carrie and I escaped for an hour to the Rose and Crown again for lunch, but that was the only time we left the building until they closed down at 5:30 p.m. We caught the boat back to the Boardwalk to drop off our stuff before heading to the Magic Kingdom.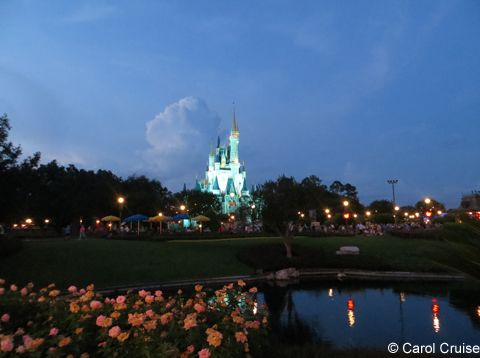 This was our last night and we wanted to walk Main Street and of course get our Sorcerer cards. We did a bit of card trading at Tortuga Tavern before heading back to the Boardwalk.
We had ice cream on the Boardwalk and savored our last evening there before we started packing.
Monday morning I checked my luggage at the resort, I was worried I might be over my weight limit but I was just under the 50 pounds so all was good. We had some time to kill before driving to the airport so we went to Downtown Disney for a breakfast sandwich at Earl of Sandwich and wandered through a couple shops. It was then time to hit the road, return the car and get checked in for our flights home. I was flying back to Syracuse and Carrie was flying into Toronto an hour later.
It was over . . another great time at another great Disney event, with a bunch of great friends. I can't wait until next year!
Read Carol's blog on Vinylmations here.
Read Carol's blog on the 2010 Pin Celebration here.
Read Carol's blog on the 2009 Pin Celebration here.
Read Carol's blogs on the 2008 Pin Celebration. Part 1 Part 2