A couple of months ago, I published some old pictures I had taken at Walt Disney World. I received several letters asking that I publish more, so here goes. All of these were taken in January, 1972, just a little over three months after Disney World opened.
The first picture is of the Toll Plaza. Notice it says "Parking Entrance." It doesn't even say "Walt Disney World" yet.
This next photo is of the Contemporary Resort taken from the Skyway in Tomorrowland. Notice the lack of vegetation. Also, notice the crane. By this date, all of the modular rooms had been hoisted into place, but the suites, which were NOT modular, were still under construction.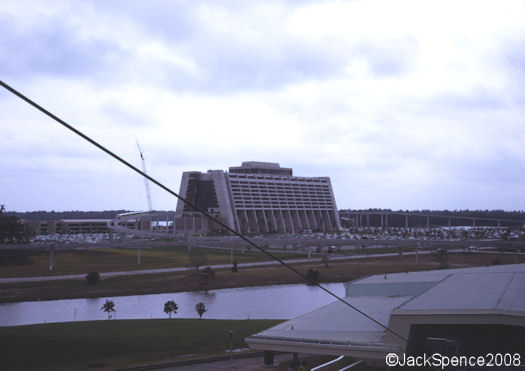 This third picture is of a room in the Contemporary. So this is what the Imagineers thought the future would look like during their planning sessions in the late 60's.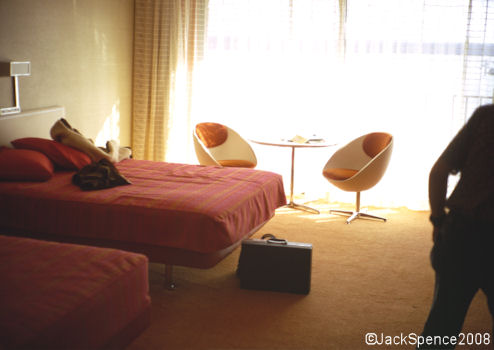 This next shot was taken from inside the Contemporary, looking south from the middle of the building. Notice how this area hasn't yet been expanded out beyond the windows which would eventually become Chef Mickey's. Also notice the orange and yellow plastic trees.
And finally, this last picture was taken from one of the balcony rooms of the Contemporary looking west. Once again, notice the lack of vegetation and a missing Grand Floridian Resort.
By the way, a Tower Room in the Contemporary cost $35 per night back then!