DISCLOSURE: This post may contain affiliate links, which means when you click a link and make a purchase, we receive a commission.
Spring has finally arrived, which means many of you are preparing for your spring or summer getaway. If you're heading to Disney for your vacation, we're here to help you prepare!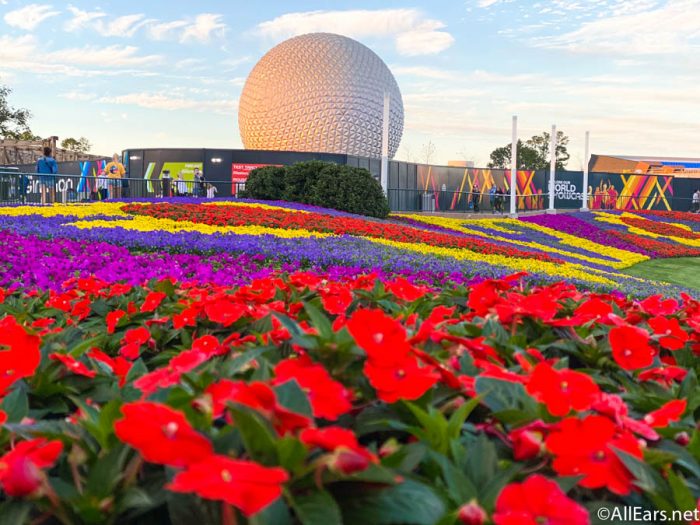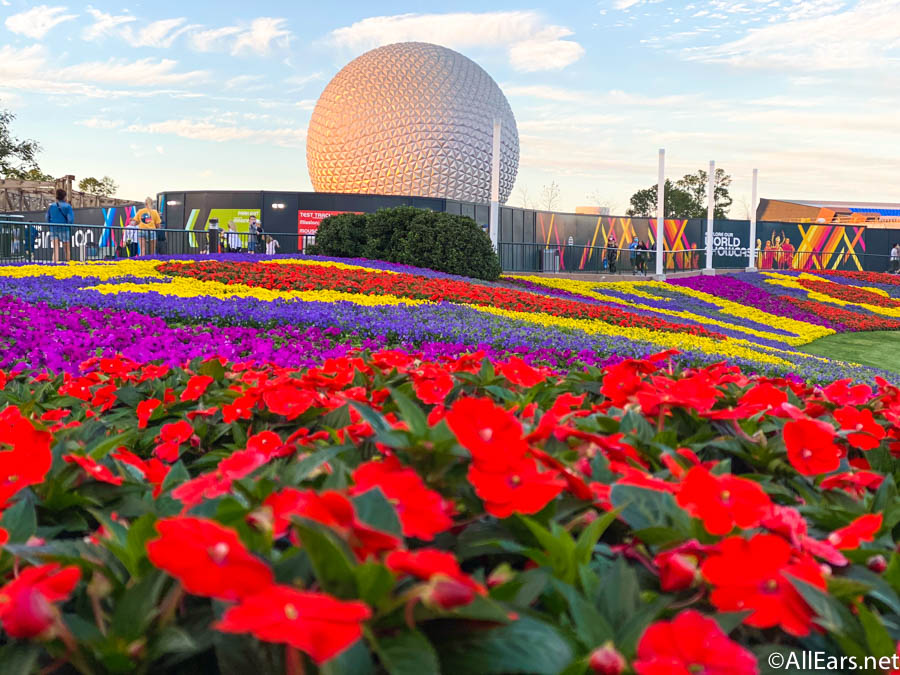 Planning park outfits that are comfortable but cute for all the photos that will be taken can be tricky, but we're here to help. We'll walk you through some of our favorite packing items — essentials for our suitcase and in the parks.
Over at AllEars Style, we're constantly putting together outfits and packing essentials for your next Disney trip. Be sure to check it out!
Our park and packing necessities focus on clothing that will keep us cool and comfortable in the parks while also remaining stylish and… well, Disney! If you're looking for casual and comfy outfit inspiration, let's jump right into it.
First, we'll start with an outfit for spring in Galaxy's Edge. This outfit will bring both style and comfort with the breezy skirt, elevated white tee, and black sneakers. Plus, check out the Grogu earrings and Princess Leia ears!
If princesses are more your style, you might like this Moana outfit inspiration. Once again, the skirt will elevate your outfit while keeping you cool, and the jewelry and ears will add subtle Disney flair. We love layering in the parks, especially in the spring when the weather is a bit iffy, so wearing a T-shirt but bringing a sweatshirt to store in your park bag is a smart choice.
This outfit inspiration is straight from your Fairy friends! This outfit is comfortable but elevated with a blue asymmetrical top and a matching tennis skirt. Pair it with white sneakers and some colorful Disney jewelry and ears and you're golden.
Another outfit from a classic film? Coming right up. This outfit features a dark green tank top or body suit with a floral green maxi skirt. This is another outfit that could be paired with an array of white sneakers and colorful jewelry and will still look great.
This strawberry-inspired outfit could be great for those of you who love PINK. This outfit is both elevated and comfy with denim shorts, a sleeveless sweater vest, and all the strawberry accessories.
Alright, now that we've gotten some outfit inspiration, let's talk about some travel necessities. We travel a LOT and these are some items that make travel and flying just a little bit easier.
First, we have these packing cubes.
Packing cubes help keep your suitcase so much more organized and even helps you fit more inside.
Next, we have this toiletry bag! We can fit so many toiletry and makeup items in this bag, and it all folds up to fit inside your suitcase.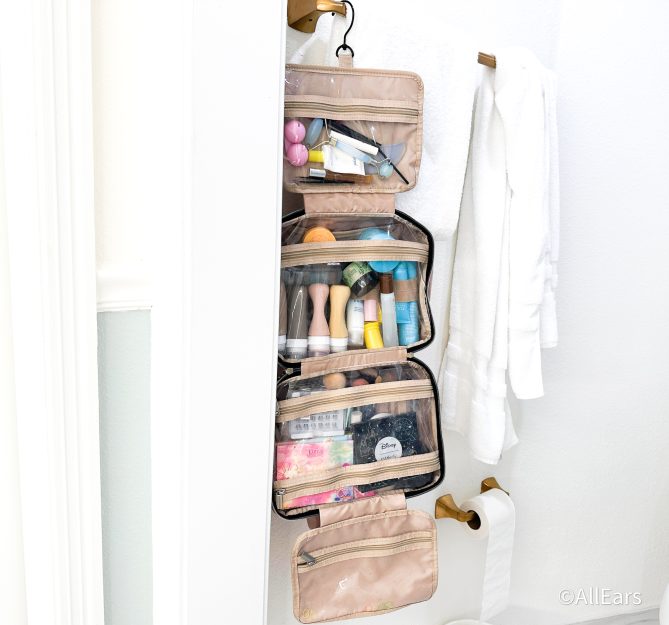 The best part is that you can hang it from the clothing rod in the closet, towel rods in the bathroom, or the shower rod to have easy access to all your toiletries.
We also recommend these travel-sized shampoo, conditioner, and body wash bottles.
These are made of silicone, so they're super easy to clean.
Oh, and if you're more of a list person, here's a FULL LIST of all the things we pack and actually end up using at Disney World: