There are several reasons why rides, attractions, and restaurants will close temporarily in Disney World. Sometimes closures are brief and unplanned — such as for technical issues or bad weather — but others are scheduled in advance for when Disney plans to make updates or changes.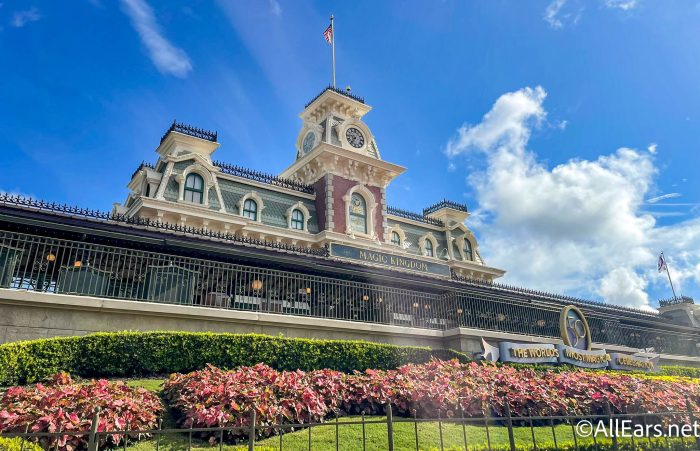 We looked at Disney's refurbishment schedule and their recent announcements to compile a list of all the current temporary closures in Disney World. Here's a complete list of the planned closures from November 6th through the 12th.
Magic Kingdom Closures
This fan-favorite attraction is currently closed in Magic Kingdom, and it's been closed for a LONG time. Unfortunately, it still doesn't have a reopening date.
Some of the work going on for TRON: Lightcycle Run in Tomorrowland has interrupted the Railroad tracks, but it looks like those tracks are being replaced now! Disney has also released a video showing that the trains are being tested.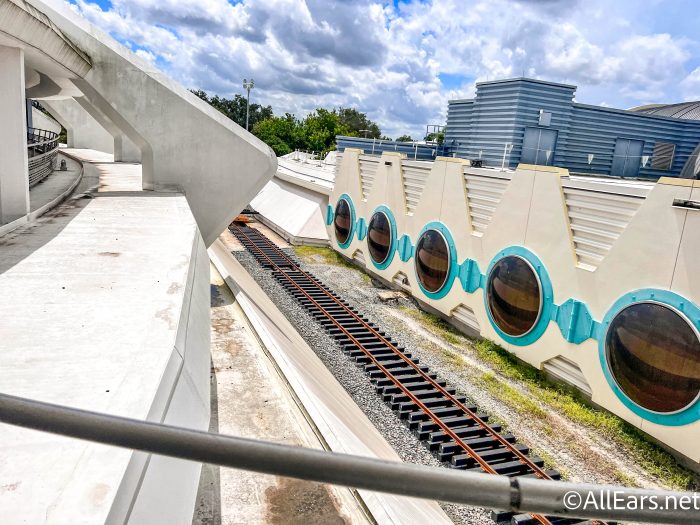 We might hear news about its reopening soon, and we'll be sure to let you know as soon as we have more information.
Tomorrowland Light & Power Co.
Another part of Tomorrowland is also under construction — the Tomorrowland Light & Power Co. gift shop. This shop — located at the exit of Space Mountain — is getting some refurbishments done inside.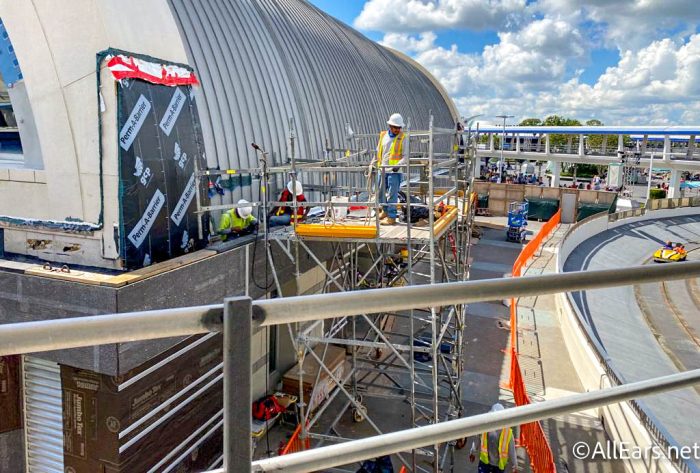 Disney hasn't announced yet when it'll reopen.
This character attraction where guests can help Belle tell the story of Beauty and the Beast is still closed, and Disney hasn't announced yet when it will reopen.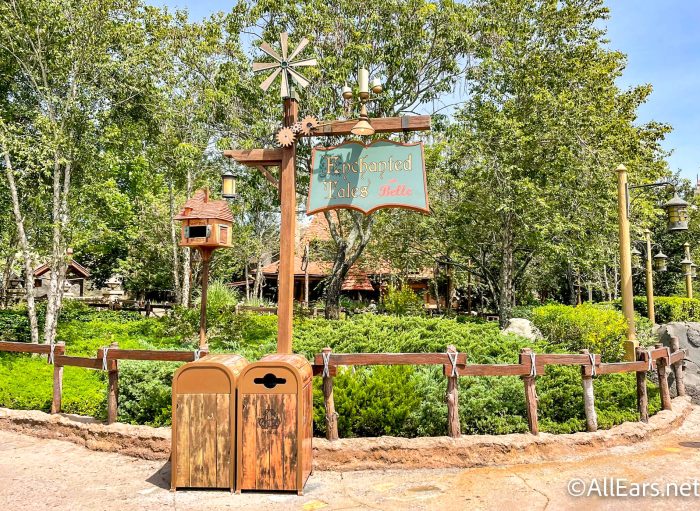 In the meantime, Belle is sometimes meeting guests near the attraction, and you can also sometimes spot her in the Festival of Fantasy parade!
If you were hoping to meet Minnie, Daisy, Goofy, and Donald in their circus performer outfits, you'll have to wait just a little longer. Pete's Silly Sideshow is still closed in Storybook Circus.
But Disney has said previously that this spot should reopen soon! We'll be watching for more updates.
Meet Ariel at Her Grotto
One more character spot is still closed: Ariel's Grotto. This character meet-and-greet with the Little Mermaid doesn't have a reopening date yet.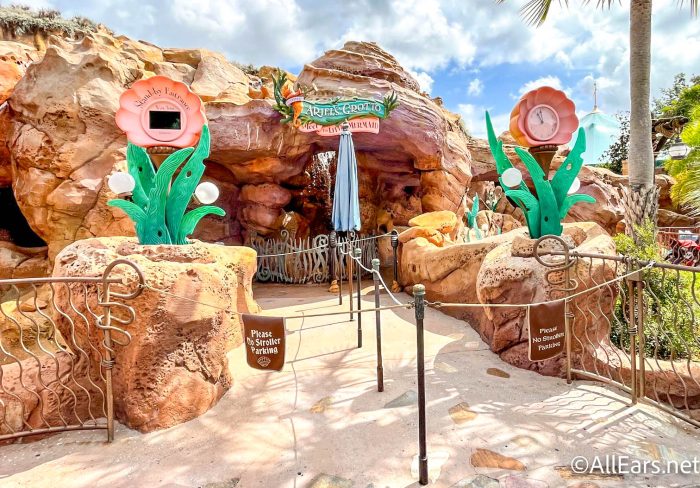 If you want to see the Little Mermaid and her friends, you can head over to the Under the Sea — Journey of the Little Mermaid attraction, which is located close to the Grotto.
Disney's Hollywood Studios Closures
Fantasmic! has reopened in Hollywood Studios, but another stage show in this park is still closed: Voyage of the Little Mermaid.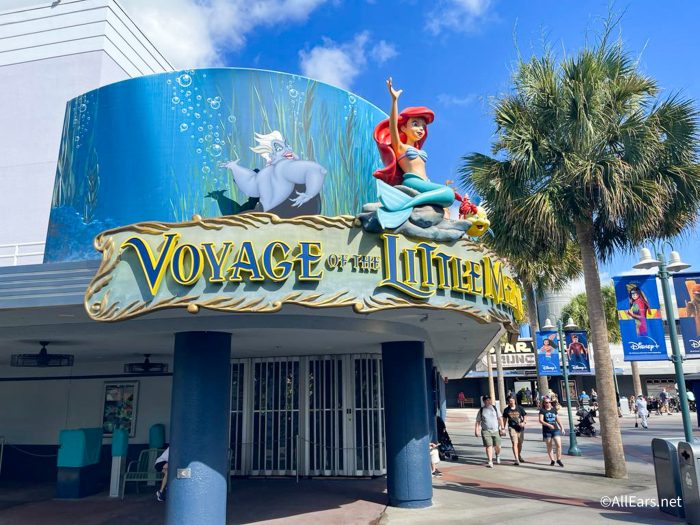 Disney hasn't announced when or if this show will reopen.
EPCOT Closures
Canada Far & Wide in CircleVision 360
The Canada Far & Wide film is currently not running in the World Showcase's Canada pavilion because its theater is being used by an EPCOT Food & Wine Festival booth. Instead of a movie about Canada, an apple tart and some drinks can be found here instead!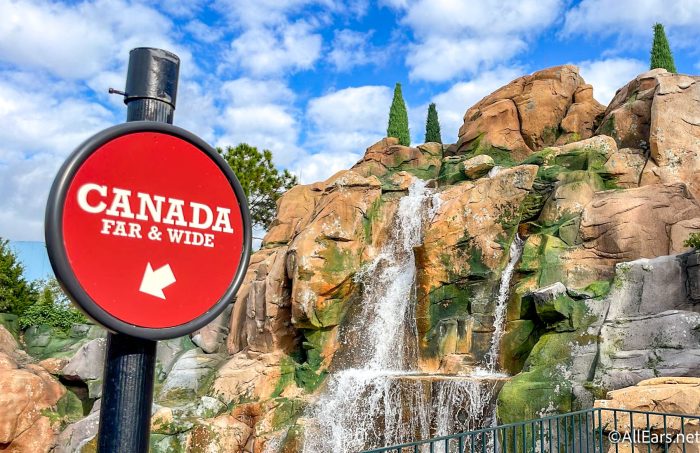 We're expecting Canada Far & Wide to resume playing after the festival ends on November 19th.
Cool Wash
This little snack kiosk has gone through a few different transformations, and we recently noticed another update.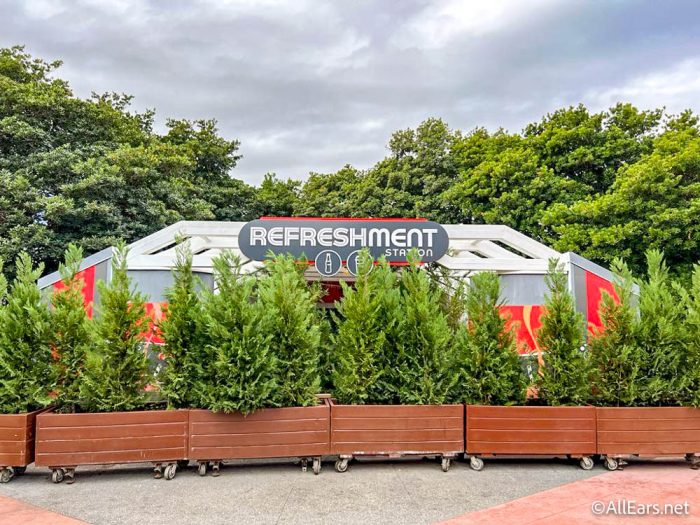 The sign overhead at this kiosk now reads "Refreshment Station" instead of "Cool Wash." That could be a sign that this spot will reopen soon! However, Disney hasn't given any update about its return.
The American Adventure Pavilion
Another spot in EPCOT that's closed is the American Adventure show in World Showcase.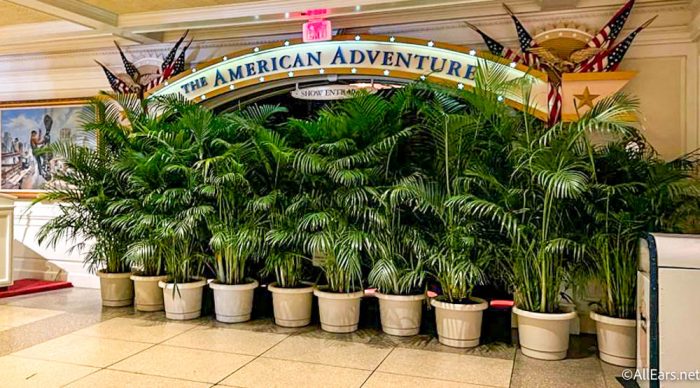 Disney hasn't announced yet when this show will reopen.
Disney Water Park Refurbishments
Disney's Typhoon Lagoon is open right now, but the Blizzard Beach water park is still closed. Soon, that's going to switch!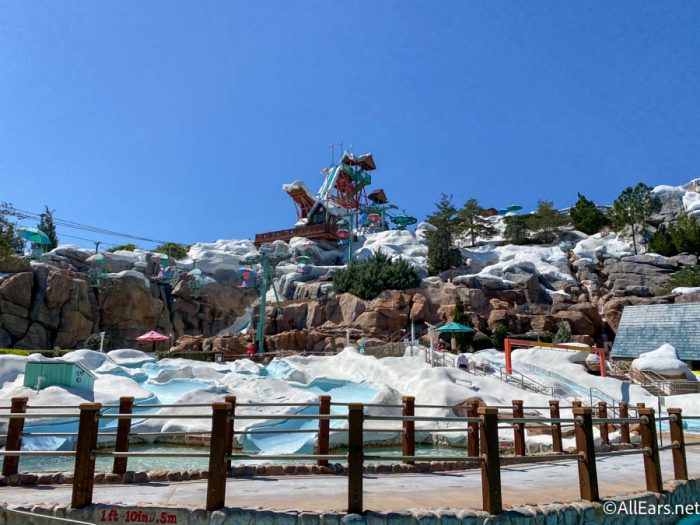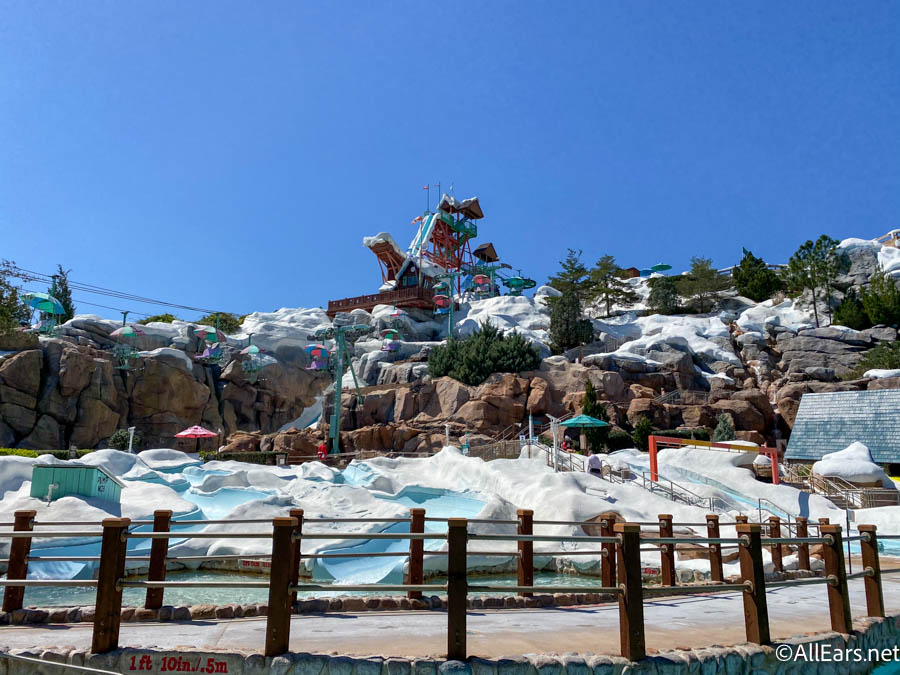 Disney announced that Blizzard Beach will reopen on November 13th, 2022. On that same day, Typhoon Lagoon will close for some refurbishments.
Those are all of the closures for Disney World this week! But before you head out the door — do you need a new outfit for your next trip? Check out this ensemble that's perfect for a day in EPCOT.
Stay tuned to AllEars for more of the latest news from Disney World.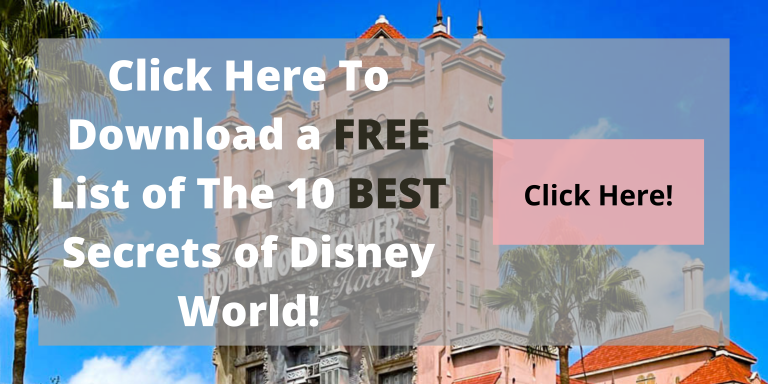 Are you visiting Disney World this week? Let us know in the comments!