UPDATE: Rise of the Resistance later reopened. At around 2:35PM ET on October 14th it appeared to have a 105-minute standby wait time according to the Disney World app.
7 hours. That is how long you'd need to be prepared to wait in one Disney World line today. And no, that's not a joke. 😳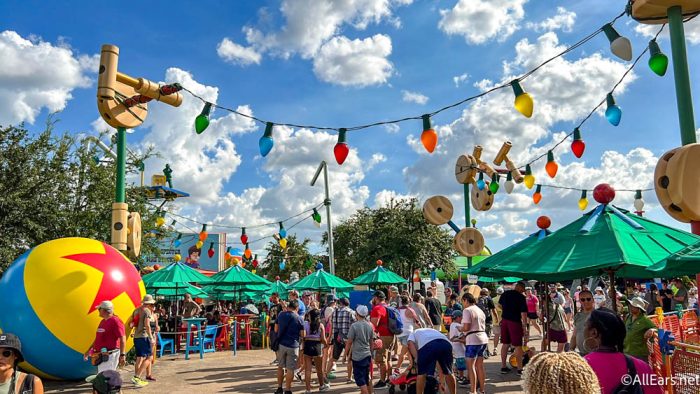 We've seen wait times at Disney World get incredibly high — from 200 minutes to 300 minutes and beyond. But on October 14th, we saw a wait time that might truly SHOCK some people out there.
At around 11:30AM ET on October 14th, we took a look at the Disney World wait times and saw that Star Wars: Rise of the Resistance (the incredibly popular ride in Disney's Hollywood Studios) was listed at a 420-minute (!!) standby wait time. No, that's not a joke — 420 MINUTES FOLKS. That is 7 HOURS.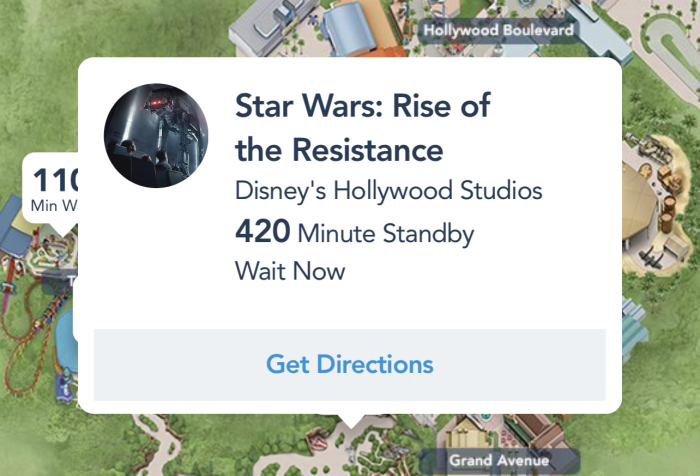 Sometimes rides can experience extremely long wait times when there are a lot of other rides closed in the same park, causing guests to have to funnel to whatever other rides are open.
But, at the time we looked, it didn't appear that too many other experiences were temporarily closed.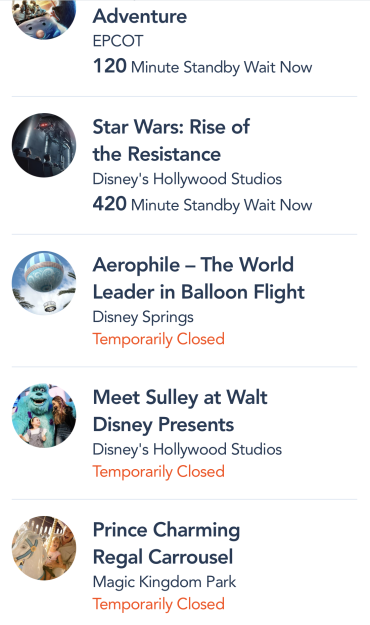 Other rides in the parks had longer wait times, over 100 minutes, but none came even close to Rise of the Resistance.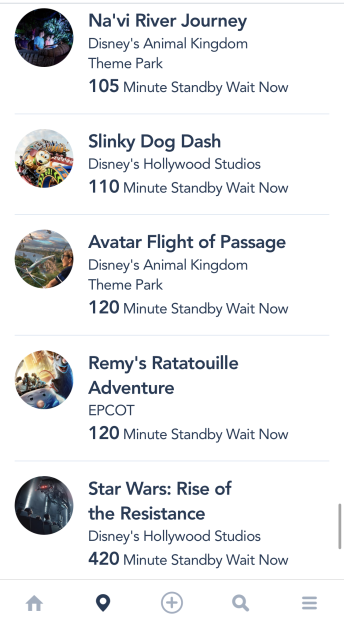 It could be that a technical issue caused the long wait time to appear initially, because shortly thereafter Rise of the Resistance temporarily CLOSED.
It's not clear when the ride will reopen, but we'll keep an eye out for updates.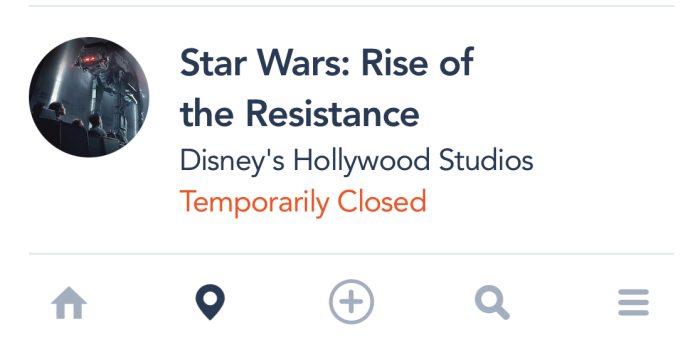 Temporary closures can happen in Disney World, and it's important to be prepared for them. Be sure to check the My Disney Experience app often for updates, speak with Cast Members in the area to see if they have any specific information, and prepare your family for potential closures by coming up with a plan B (and maybe plans C and D too, just in case!).
Also, make sure you allow the My Disney Experience app to send you notifications — that'll allow you receive any push notifications if/when sent. And try to build flexibility into your schedule. That way, if a ride shuts down and remained closed all day, you'll have an extra day or even half-day planned at that park, giving you a second chance to potentially hop on the ride.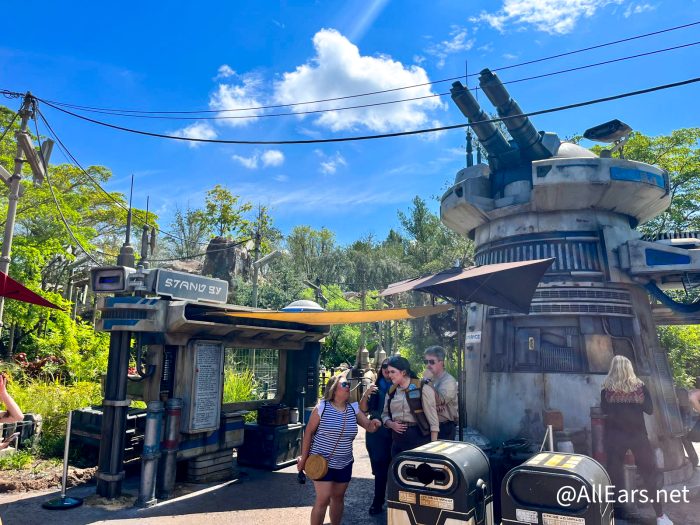 We'll keep an eye out for more updates and let you know what we find.
How long would you be willing to wait for Rise of the Resistance in Disney World? Tell us in the comments.