If you're heading to Disney World, one BIG thing you need to prepare for is — CLOSED rides.
Rides (or other things in the parks) can sometimes close due to scheduled maintenance and refurbishment, but other times a closure can be due to an unexpected technical issue or other problem. There are few things more disappointing in the parks than running up to your favorite ride, bursting with excitement, only to realize…it's closed. And if you're in Magic Kingdom right now, you might experience that with one particularly POPULAR ride.
Pirates of the Caribbean is currently temporarily CLOSED in Magic Kingdom in Disney World. No singing along with the pirates, checking out the treasure, or screaming as you go down the drop for now.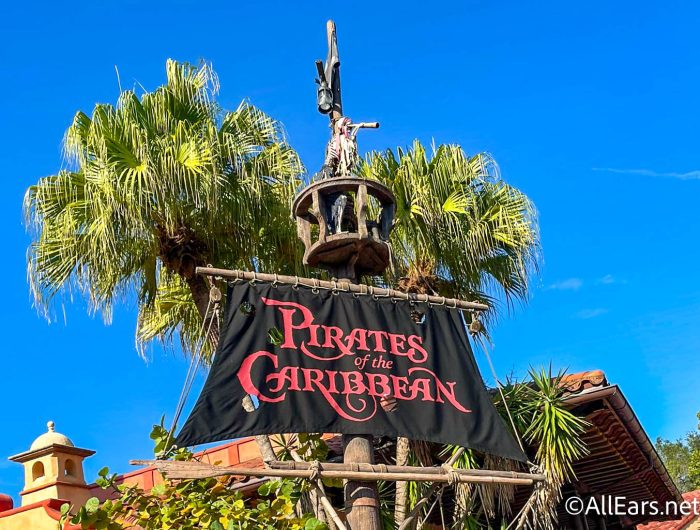 While we were in Magic Kingdom, we received a notification in the My Disney Experience app that indicated that the ride was temporarily closed. The message came from Melissa Valiquette, Vice President of Magic Kingdom park, who apologized that the ride was unavailable and indicated that Cast Members were working diligently to get the attraction up and running soon.
We checked the wait times and saw that not only was Pirates of the Caribbean closed, but Mad Tea Party and Splash Mountain were also closed in Magic Kingdom. (Star Wars: Rise of the Resistance appeared as closed when we checked, but a few minutes later it had reopened. Aerophile similarly disappeared from the "Temporarily Closed" list soon after we checked.)
Update: Mad Tea Party, Pirates of the Caribbean, and Splash Mountain have reopened.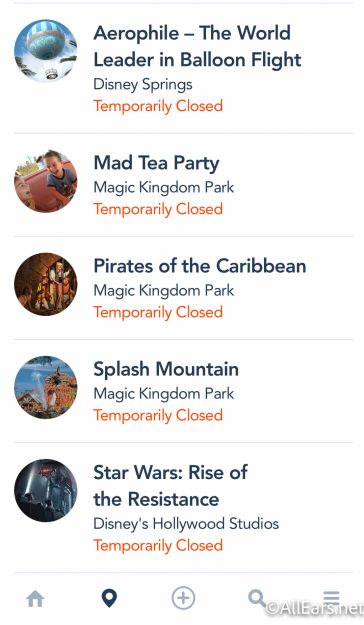 Of course, these closures, wait times, and ride statuses are subject to change. Sometimes the closures are very temporary and the ride reopens quickly. Other times, rides can remain closed all day long if the technical issues or other problems being experienced require more work.
So what should you do if a ride unexpectedly closes during your trip? We have some advice.
Keep checking the My Disney Experience app for updates — you can check those wait times and see when/if a ride reopens
Ask a Cast Member near the ride for information — they may have more details about when the ride could reopen
Make sure you allow the My Disney Experience app to send you notifications — that'll ensure that you receive any push notifications if/when sent
Discuss the possibilities of closures with family members and little ones so they can be prepared — you can even come up with a special backup plan of what rides to go on, treats to get, etc. to make up for the closure
Try to build flexibility into your schedule — if you've got a bit more flexibility (like you've got 2 days at a park, or you're just more open to switching around plans on the go) you'll be able to adjust quickly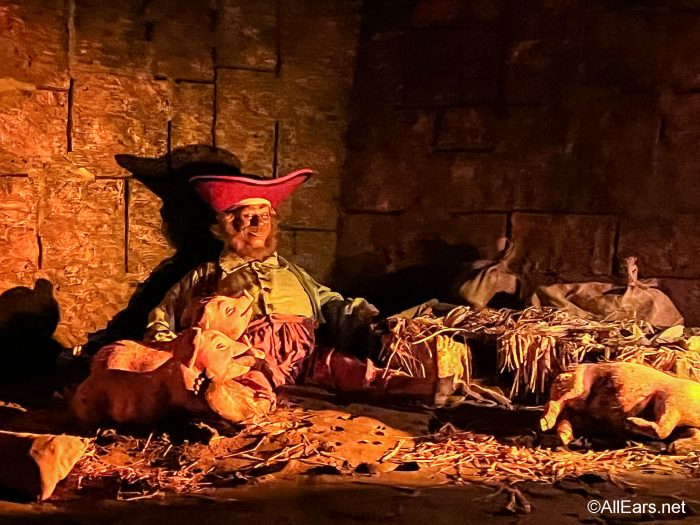 We'll keep an eye out for more news from all around Disney World and let you know what we see. For more Magic Kingdom tips and tricks, click here to see our review of the updated experience at The Crystal Palace or click here to learn about important changes coming to Magic Kingdom parade times.
Is Pirates one of your favorite rides? Tell us in the comments!