Can you believe it's been almost a WHOLE YEAR since the beginning of Disney World's 50th Anniversary Celebration?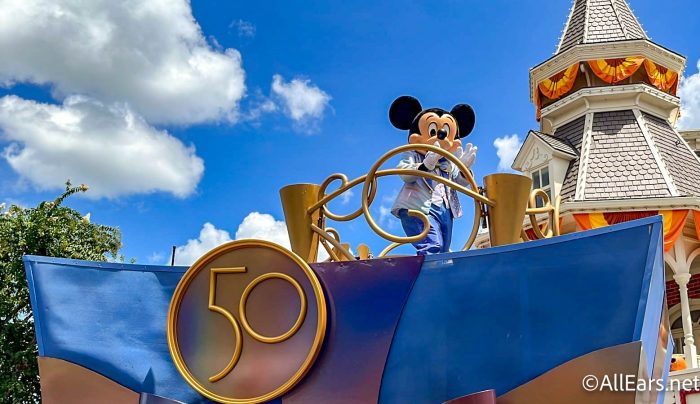 We've been enjoying the celebration so far, but it will end in just a few months. But while it's going on, there's still plenty to see and do, including Mickey's Celebration Cavalcade in Magic Kingdom — and soon, you'll be able to see that cavalcade even MORE times during the day! But that will result in some important changes with other Magic Kingdom entertainment.
Mickey's Celebration Cavalcade features Mickey and his friends in their EARidescent 50th Anniversary outfits! Typically, the show is offered at 10:45AM, 1:40PM, 4:25PM, and 5:55PM.
But, starting October 9th, there will be an additional showing of the cavalcade at 11:55AM. That means you'll now have five chances to see it during the day! Showtimes will be 10:45AM, 11:55AM, 1:40PM, 4:25PM, and 5:55PM.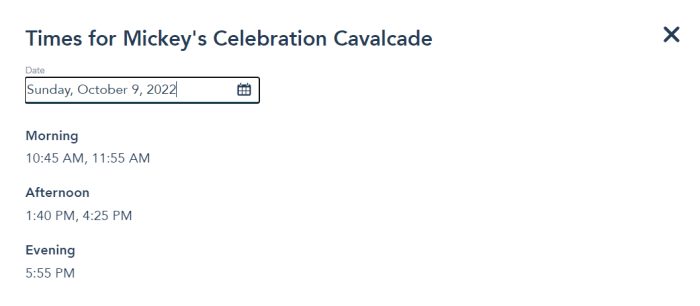 So if you happen to miss one cavalcade, you'll have plenty of opportunity to catch another. Or you can just watch all five if that's what makes you happy.
Because of this change, however, there will be adjustments made to other Magic Kingdom entertainment. Specifically, Disney's Festival of Fantasy Parade will see a change in showtimes. Right now, the parade is typically offered at 12PM and 3PM each day. Starting October 9th, however, it looks like the parade will shift to just being offered at 3PM each day. 

We've seen times change for the parade in the past, and a reduction of parade times on certain days, so it's something that is subject to change again in the future.
Looking to see the Disney Adventure Friends Cavalcade? That's available too, but you'll want to watch its times carefully.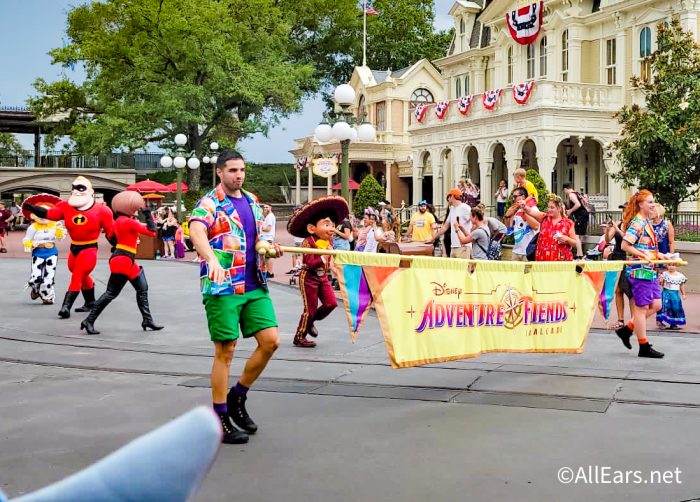 Generally, the cavalcade is offered at 5:10PM and 6:25PM.

But, on nights when Mickey's Not-So-Scary Halloween Party is offered (and the park closes EARLY to regular guests), you'll notice that the cavalcade is only available at 5:10PM.

If you'll be visiting Magic Kingdom during the 50th Anniversary, be sure to check out all the 50th Anniversary statues throughout the park, and grab some of the delicious 50th Anniversary snacks that are now available.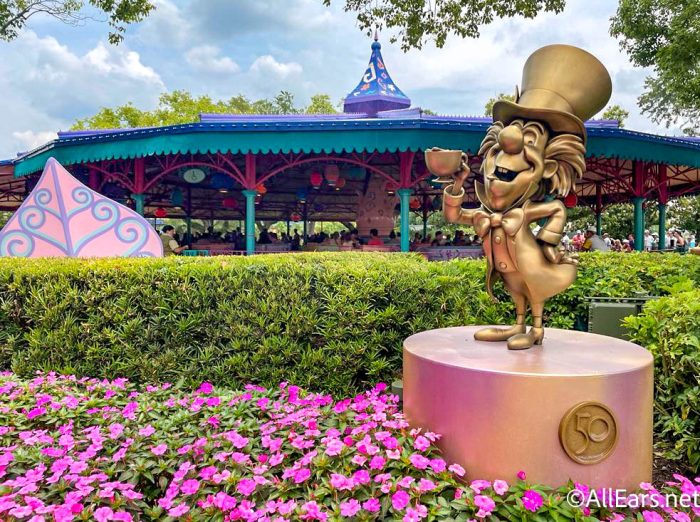 Looking for 50th Anniversary merchandise? There are still PLENTY of souvenirs available, both in the parks and online. And don't forget about the 50th Anniversary CROCS!
Stay tuned for more 50th Anniversary news.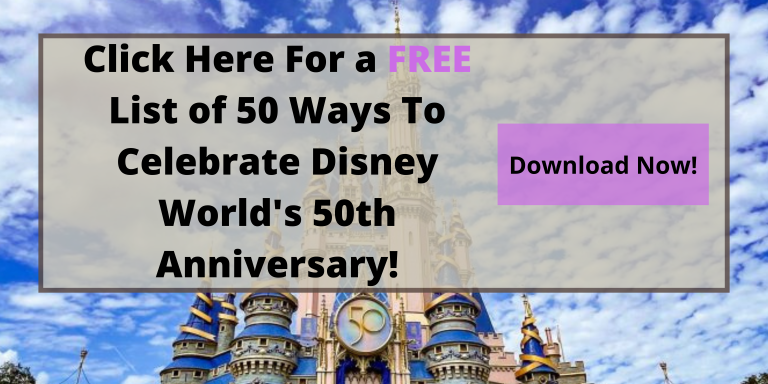 Have you seen Mickey's Celebration Cavalcade yet? Let us know in the comments!