You might think you want to stay at the best resort hotels in Disney World, but you could be wrong!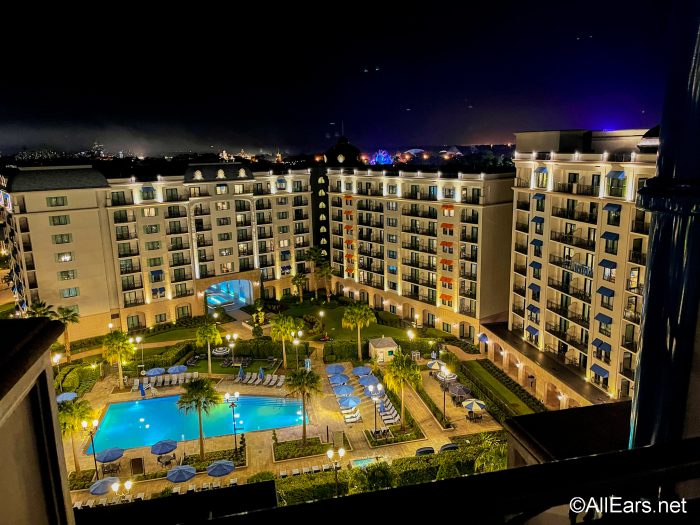 We know, it's confusing. Some Disney World hotels really do seem like they have it all, but that STILL might not make you want to stay there. Today, we're going to talk about Disney World's newest hotel – the Riviera Resort – and why it's one of the best resorts on property, but also why you DON'T actually want to stay there.
Why the Riviera Resort is Great
First, let's talk about the things that make Disney's Riviera Resort great, because there are a lot of reasons why we're saying it's one of the best on property. One thing that's awesome is that the Riviera is directly on Disney World's Skyliner system. This means you can just walk out the doors and hop on the Skyliner over to EPCOT or Hollywood Studios!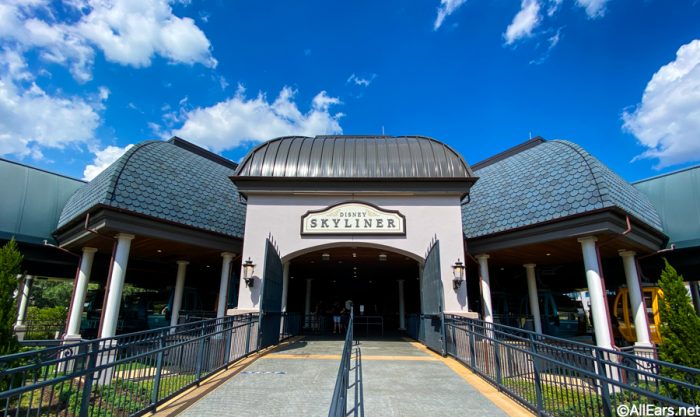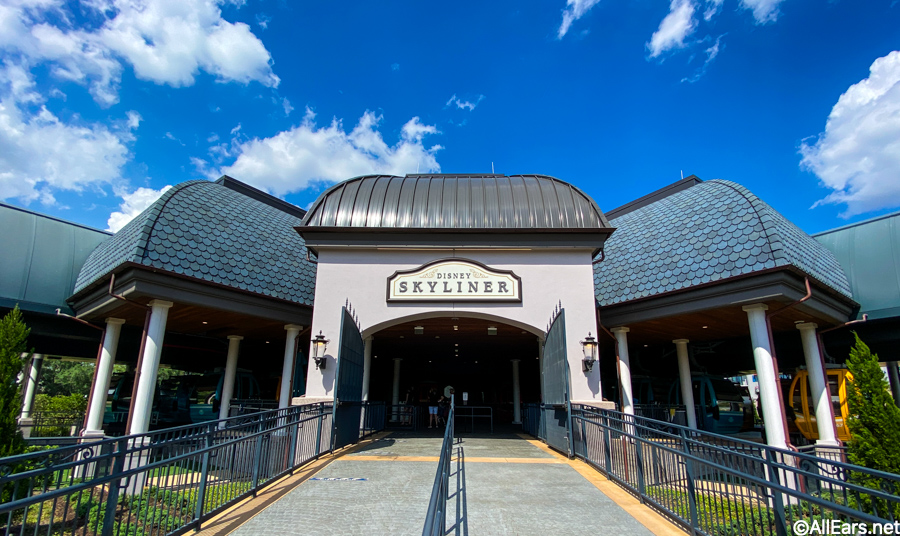 Another great thing is that the Riviera is a Deluxe Villa resort. It's part of the Disney Vacation Club and is also in the highest tier of hotels at Disney World when it comes to luxury and amenities, as well as getting access to perks like Extended Evening Hours in the parks.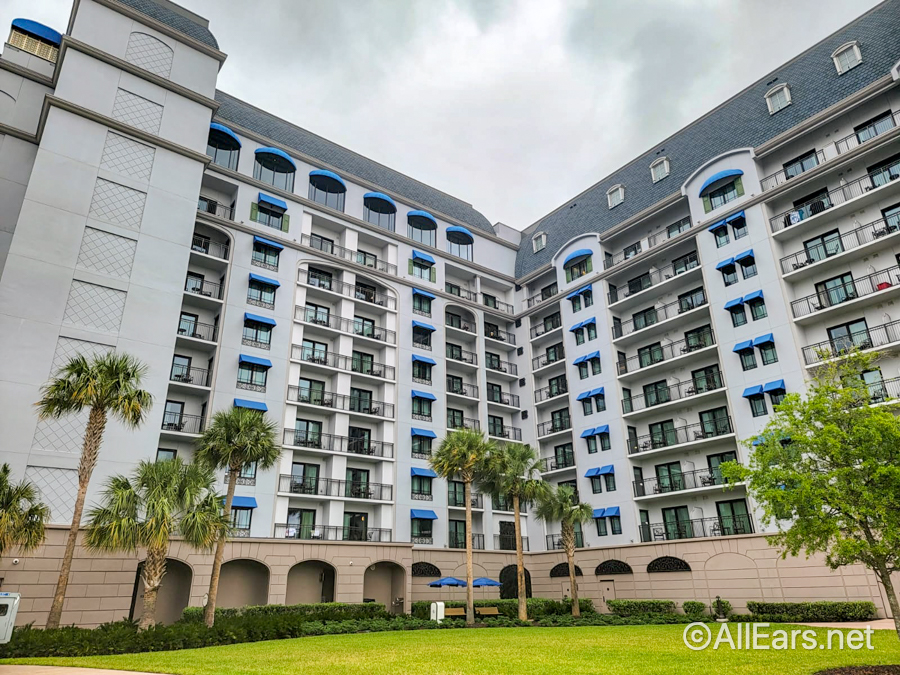 There is also beautiful design in and around this hotel, from the decor to those GIANT mosaic murals of Tangled and Peter Pan. Seriously, does this make a good photo op or what?
Another bonus? It's the newest resort hotel on Disney World property. It opened at the very end of 2019, so you don't have to worry about things being outdated or showing a lot of wear and tear.
Because of its location as well as its height, you can also get some great fireworks views at the Riviera! You can hang out on the terrace at Topolino's Terrace to catch these views at night.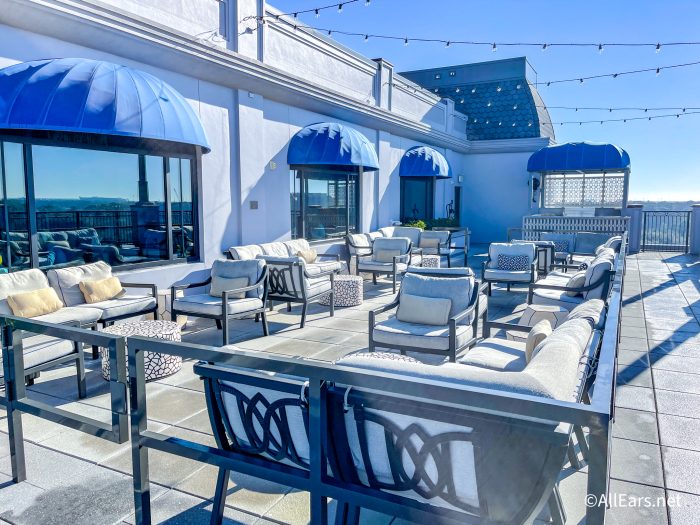 Speaking of Topolino's Terrace, there are some delicious dining options at the Riviera. Topolino's has a nice character breakfast in the morning, and a fancy dinner service in the evening. You can try things like the Ricotta, Rigatoni, French Veal Chop, and more.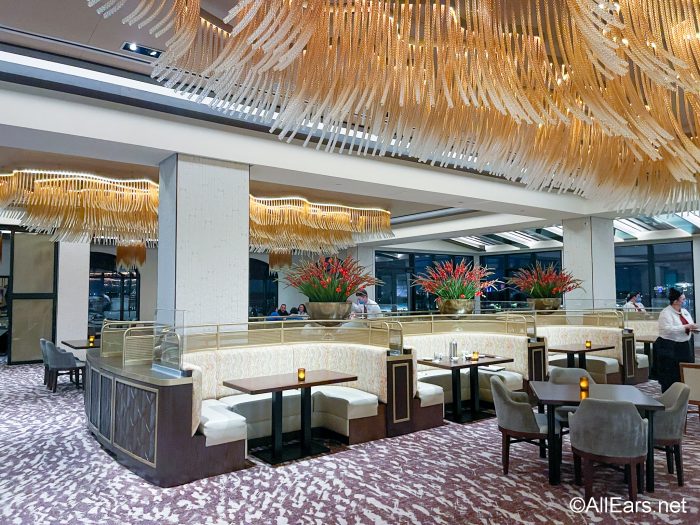 That's the only table service spot at the restaurant, but there is also a great little cafe — Le Petit Cafe — where you can get specialty coffees, charcuterie, desserts, cocktails, and more.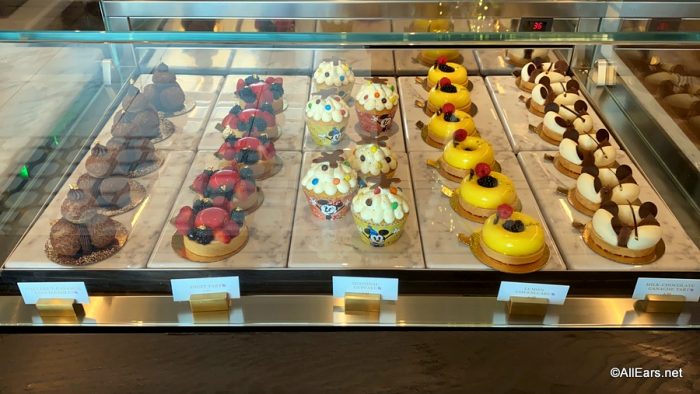 The pool bar is also awesome here. Bar Riva has things like sandwiches, wings, salads, and, of course, a bunch of fun cocktails.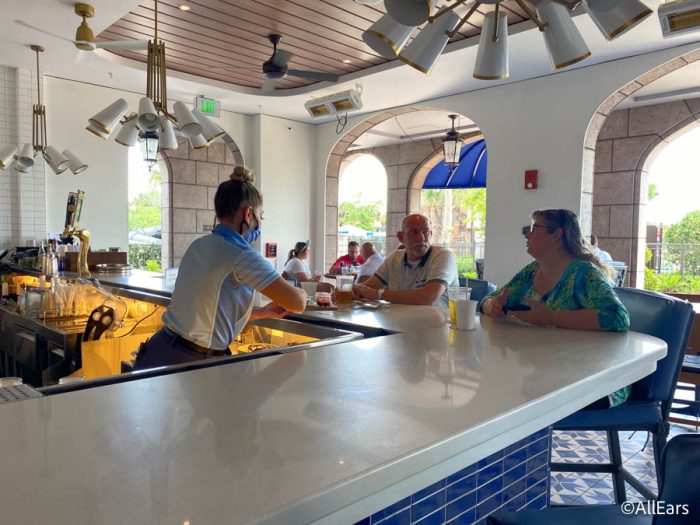 If you'd rather be in the air conditioning, you can check out Voyageurs Lounge, which is a cozy lounge that also serves food and drinks from Le Petit Cafe.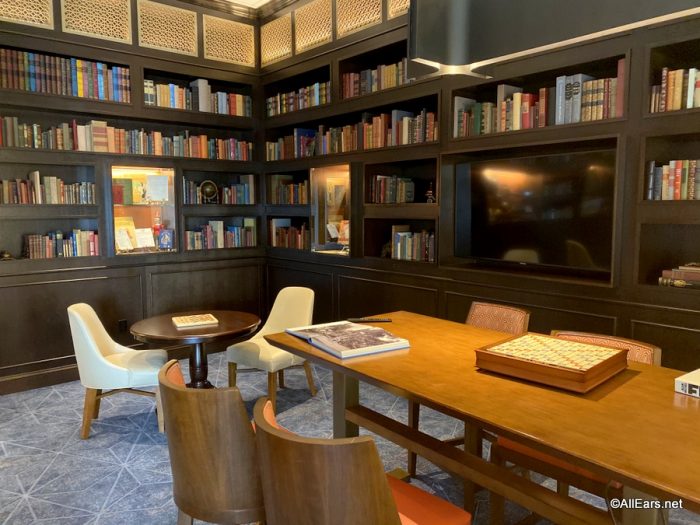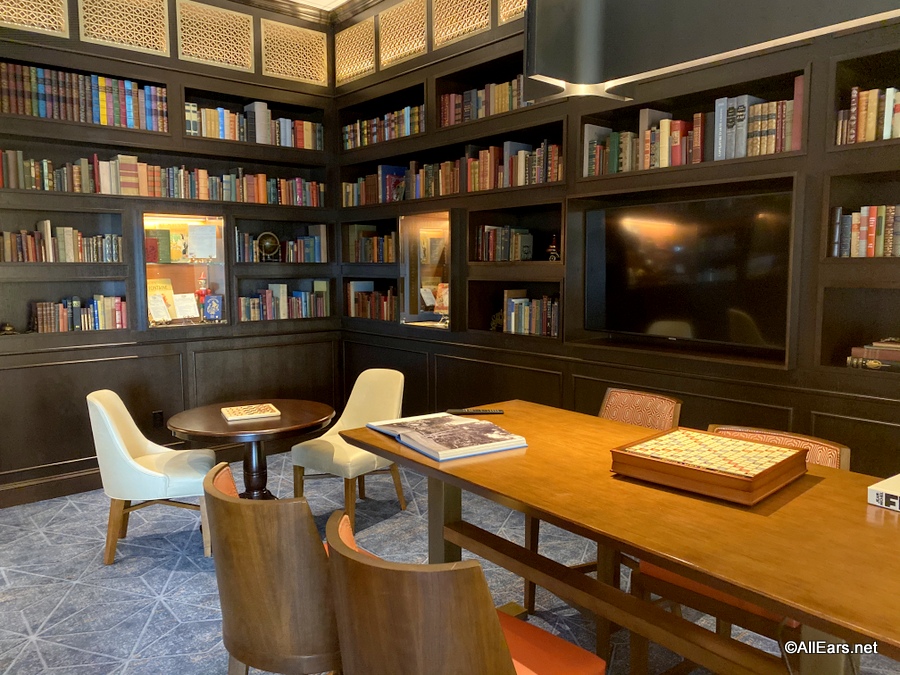 So, all of this sounds pretty great, right? Well, keep on reading, friends.
Why You Shouldn't Stay at the Riviera
Here's why you may not want to stay at Disney's Riviera Resort despite everything it has going for it. First of all, the Riviera is EXPENSIVE. It's consistently one of the most expensive Disney hotels to stay on property, sometimes even costing more than Disney's Grand Floridian Resort & Spa, which is usually considered the fanciest hotel at Disney World.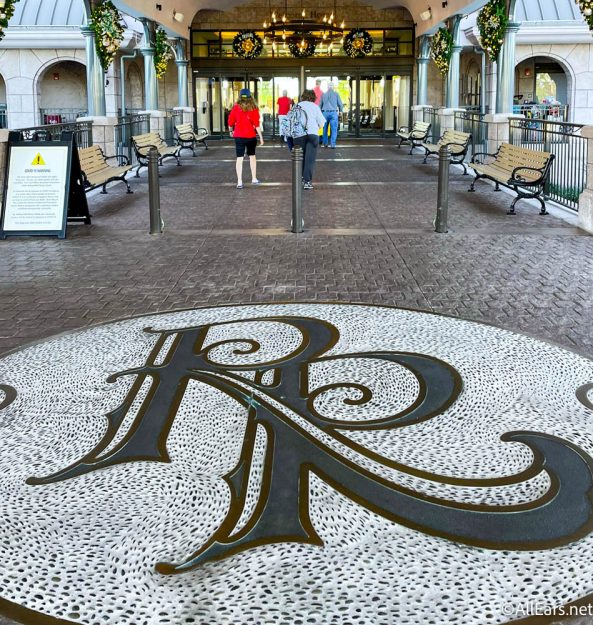 And, what are you getting for that big price tag? SMALL rooms. Yeah, the rooms here are anything but roomy (ha-ha). A lot of them have Murphy beds, meaning the beds literally fold out of the wall. Sure, it gives you more space, but it's not really giving you that luxurious hotel vibe. It's hard to justify the cost of the rooms for what they are, which is more similar to a studio apartment than a fancy hotel room.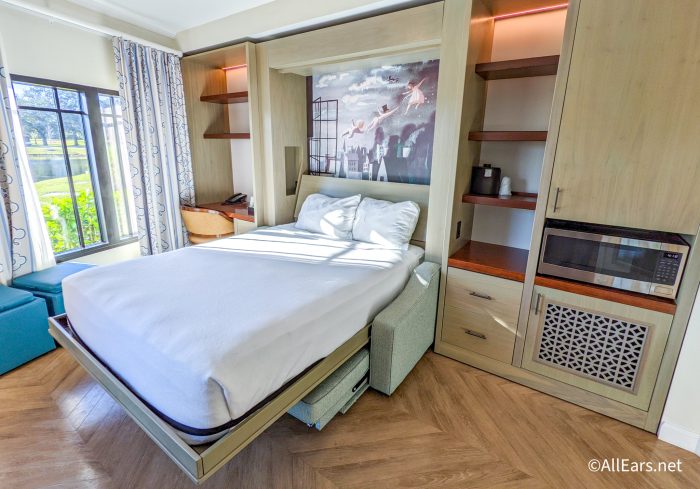 The resort might be beautiful, but you're paying as much as if not more as the Monorail resorts, without the proximity to Magic Kingdom and without those nicer, more spacey rooms.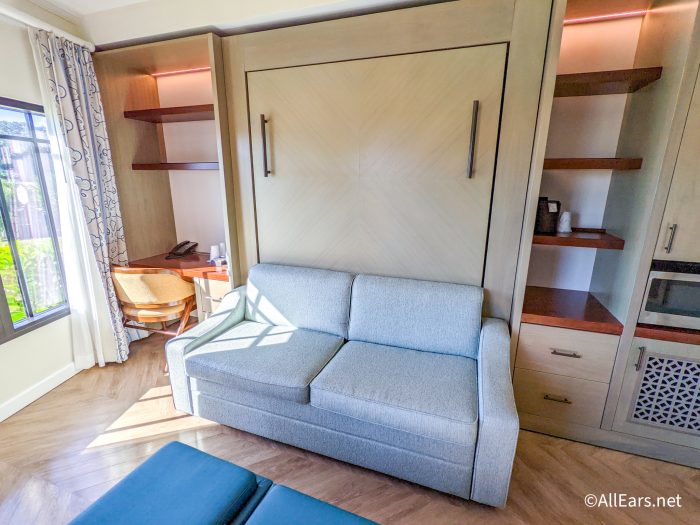 And, even though the dining offered is here is quite good, there aren't as many options as a lot of the other Deluxe resorts. So, if you don't like the limited options available, you're kind of out of luck.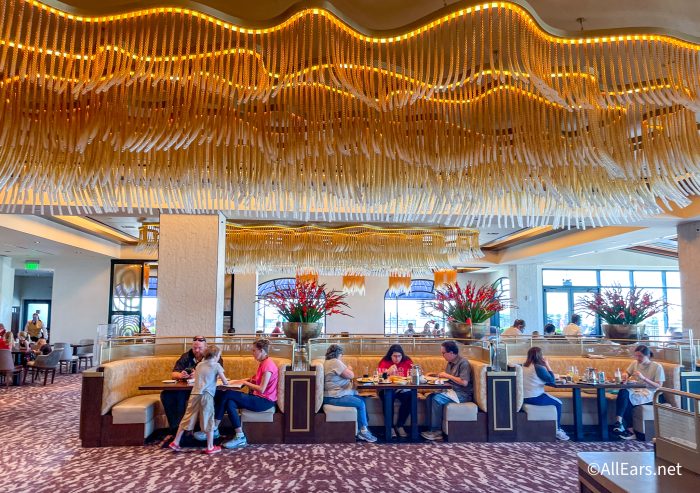 The lobby of the Riviera is also quite small and doesn't feel as luxurious as other Deluxe resorts. When you walk into Wilderness Lodge, the Polynesian, or the Grand Floridian, it's pretty show-stopping. But, the Riviera lobby is kind of mediocre. It's nice, but it doesn't have that wow factor (and you're still paying a higher price!).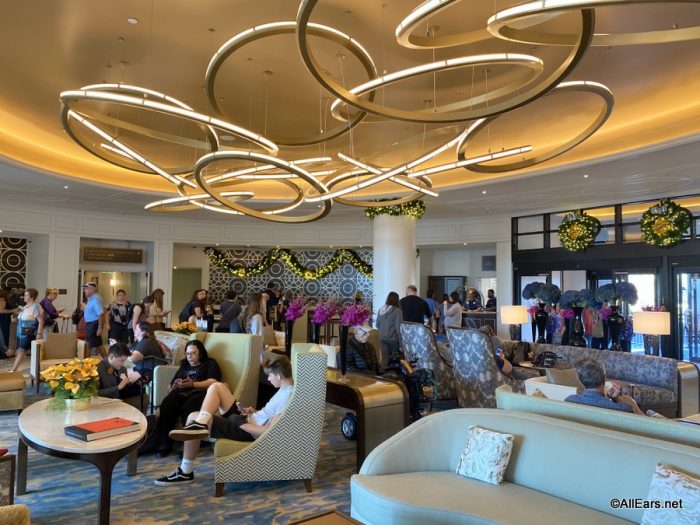 Finally, the pool here isn't anything special compared to other resorts — it's kind of ordinary. One of the pools does have a slide and an area for the kids, but the other Disney World hotels have WAY cooler theming when it comes to the pools! For example, here's the Riviera pool…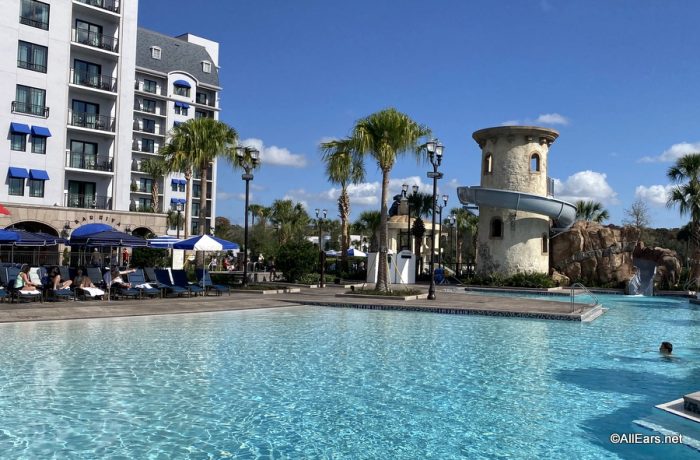 …and here's the Polynesian pool!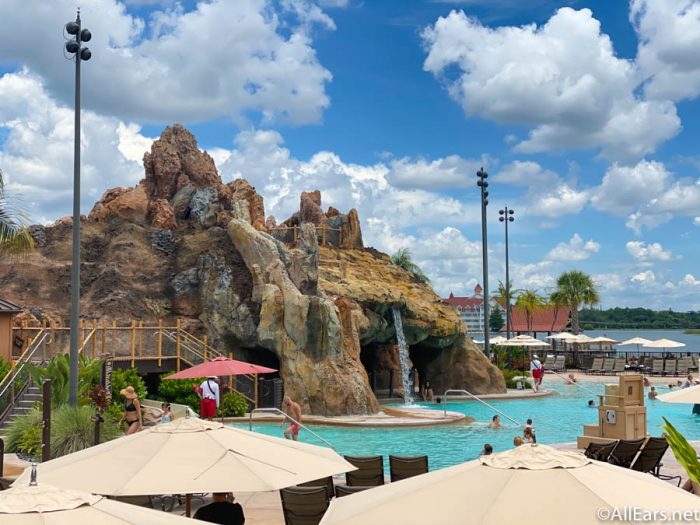 The proof is in the pictures, people.
What's the Solution?
So, what's the solution to this being a great resort for a lot of reasons, but you not wanting to stay there? Well, you could spend your money on a different hotel with better theming, rooms, location, etc. and just VISIT the Riviera.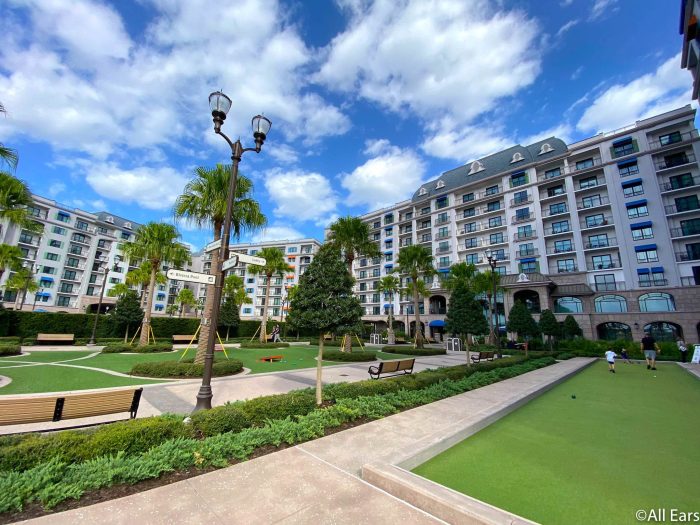 Other hotels have just as good if not better amenities and theming for a better price, and you can still visit the Riviera! You don't have to be staying at the hotel to enjoy all of the good things about it, like the food, views, pool bar, lounge, etc. All of those things are available to anyone just visiting the resort.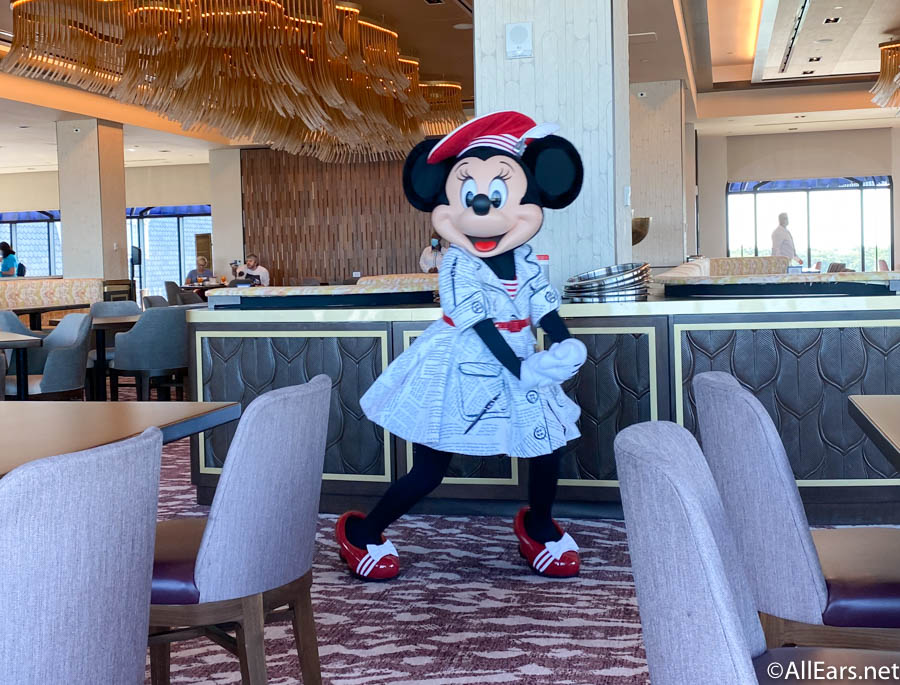 Especially if you're staying at another Skyliner resort, just hop on the Skyliner to check it out. Pop over for a quick drink or bite to eat, or for a nice dinner at Topolino's and a view of the fireworks. And, if you're not staying at a Skyliner resort, you can easily just hop on it from the stations at EPCOT or Hollywood Studios.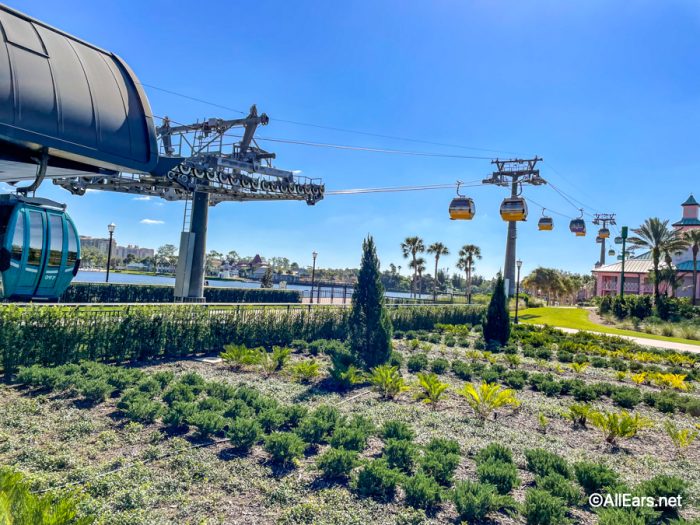 So this is how you get the best of both worlds! You totally don't need to stay at the Riviera to enjoy what it has to offer. Save your money and get a bigger hotel room, and just stop by the Riviera for an afternoon or evening.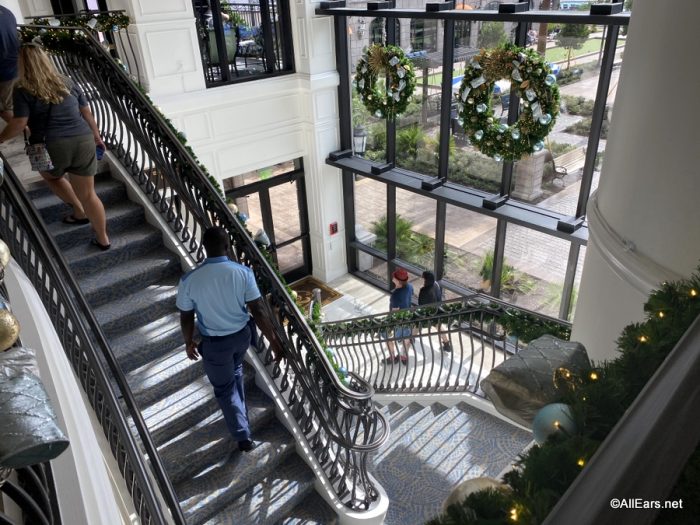 For more on Disney World hotels, check out the best part of every Walt Disney World Value resort hotel, 5 unexpected reasons to AVOID Disney World's Deluxe resorts, and the WORST Disney World hotel experiences ever.
Stay tuned to AllEars for more Disney news, tips, info, and updates.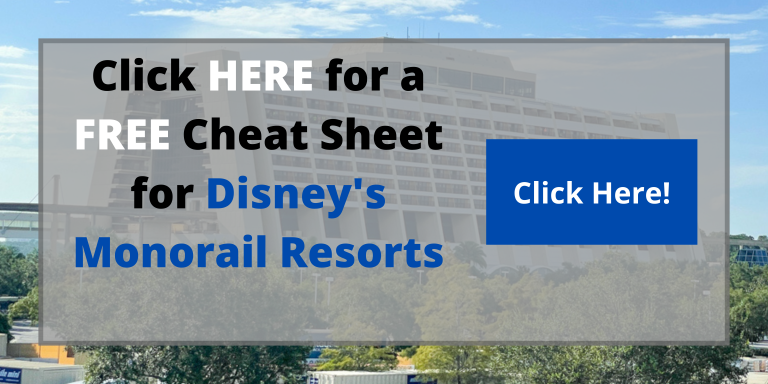 Do you think it's worth it to stay at Disney's Riviera Resort? Tell us why or why not in the comments!