Change seems to be pretty inevitable these days, and that's certainly the case at Disney. Disney+ is not the same as it was when it first debuted, and soon it'll be changing again.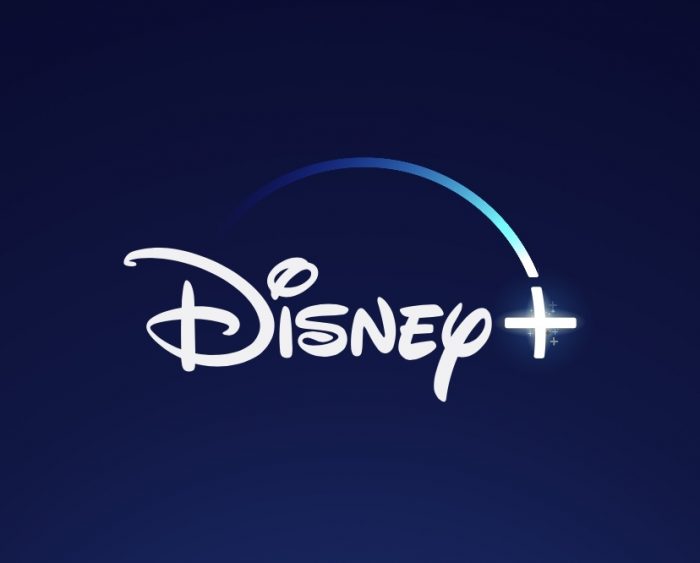 Since it was first made available in 2019, we've seen a variety of new movies and series made available on Disney+, sometimes for free and sometimes for an additional cost through Premier Access. Soon, Disney+ will be changing in some BIG ways and more adjustments could be on the way. So just what does the future hold for the streaming service and what does CEO Bob Chapek have to say about it? Let's break it down.
Ads
The first big change coming to Disney+ is ads. Up until now, people have been able to watch movies and shows on Disney+ ad-free. But soon, you'll have to pay extra for that privilege.
On December 8th, 2022, the ad-supported Disney+ plan (called Disney+ Basic) will launch for $7.99 per month. There is no annual monthly payment option. Currently, $7.99 is the cost of the ad-free plan.


Want to watch Disney+ without ads? You'll want to subscribe to Disney+ Premium. That tier won't have ads, but the price will be $10.99 per month (a 38% increase from where the current price is). You can also opt to pay for a full year at $109.99.

What will you opt for? Stick to the $7.99 price but take the ads? Up your monthly Disney+ cost to avoid the ads? The choice is yours and decision day is coming up.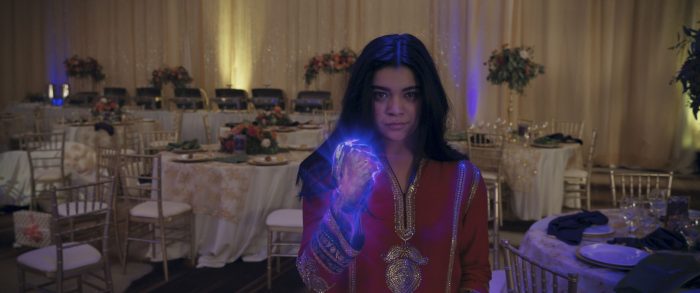 And it's not just the fact that there will be ads to consider. Those who opt to stick to Disney+ with ads will want to consider just how often ads will be shown and what type of ads will be featured. Thus far, Disney has said that they will NOT be allowing ads for alcohol or politicians at the start of the ad-supported service. Ads also won't be allowed from "rival outlets and entertainment studios." Kiddos watching Disney+ through a young children's profile also won't get any ads.
What about the number of ads? Thus far, Disney has indicated that there will be about 4 minutes or less of ads every hour. But, of course, things could change.
"An Experiential Lifestyle Platform"
But it's about more than just ads. Disney+ could be changing in some more significant ways too, based on the comments made recently by Disney CEO Bob Chapek.
In an interview with Deadline, Chapek noted that they're focused on making Disney+ more than just a movie service platform. Disney wants the service to become an "experiential lifestyle platform." A what?! Allow us, or rather, allow Chapek to explain.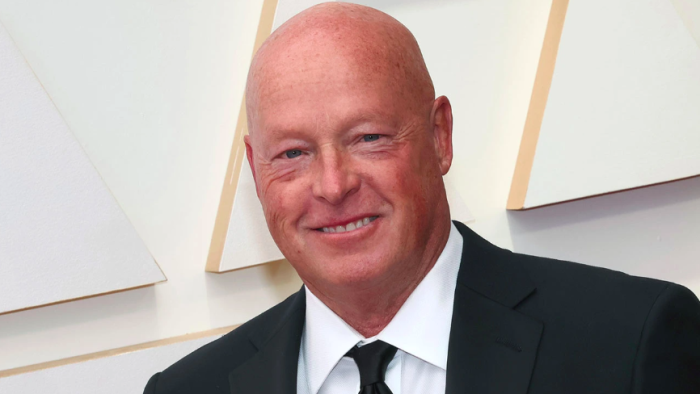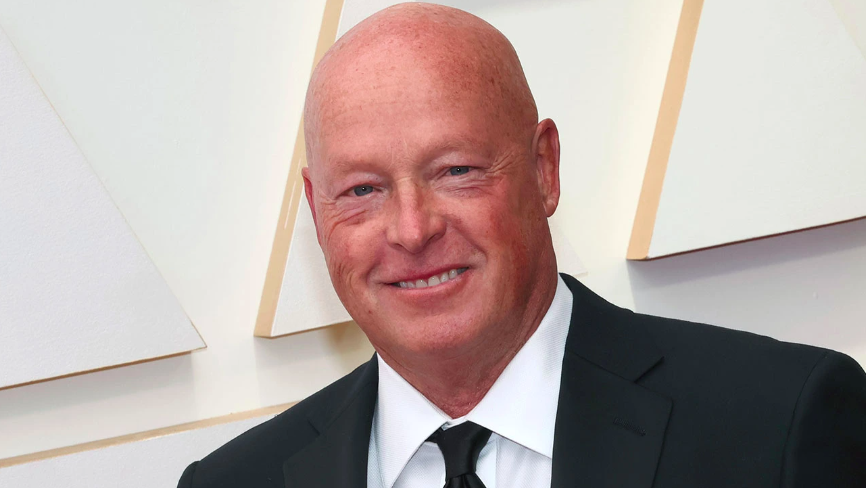 According to Chapek, being an "experiential lifestyle platform" means that Disney+ will be a way for the company as a whole to embody the physical things you may experience in the theme parks, coupled with digital experiences you can only get through media.
Chapek noted that while they wish everyone could come to the parks, they know that it simply isn't a real possibility for everyone. Chapek shared, "In order to reach the 90% of people that will never ever be able to get to a Disney park, we have before us an opportunity to turn what was a movie-service platform to an experiential platform and give them the ability to ride Haunted Mansion from a virtual standpoint."
It's about much more than sitting back and "experiencing" a ride from home, though. Chapek said that the utility of having Disney+ isn't just to provide guests with the same experience as you would have in-park. Instead, Chapek said that they could use this "experiential lifestyle program" method to give people at home things people in the parks don't really get to do — like seeing how the ride works or how the ghost dancers actually move.
According to Chapek, in the short term, some things could potentially be done with goggles like Oculus. But long term, he said, maybe that won't be used. When speaking about using goggles in the future he said, "maybe not, maybe something more." So much mystery.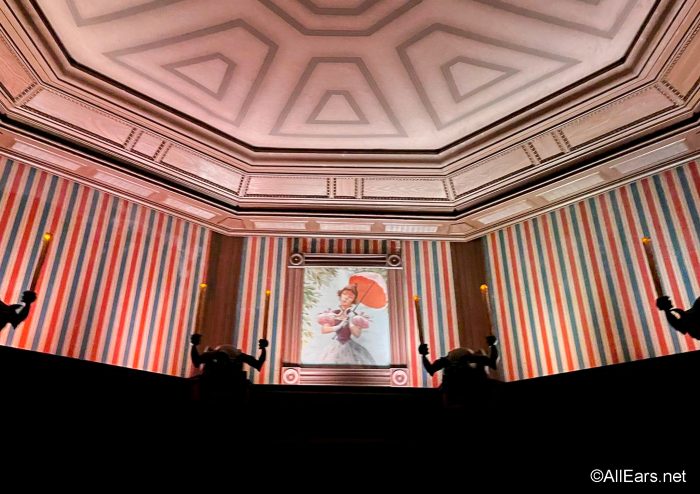 Chapek noted that they want to "give people the ability to experience digitally, something that's akin to a physical experience that they necessarily can't be at that place in that time."
According to Chapek, the "ultimate expression" would be giving customers the chance to "get off" an attraction digitally and do things like check out the animatronic figure of Jack Sparrow, look at it from 360 degrees, and even interact with Jack Sparrow.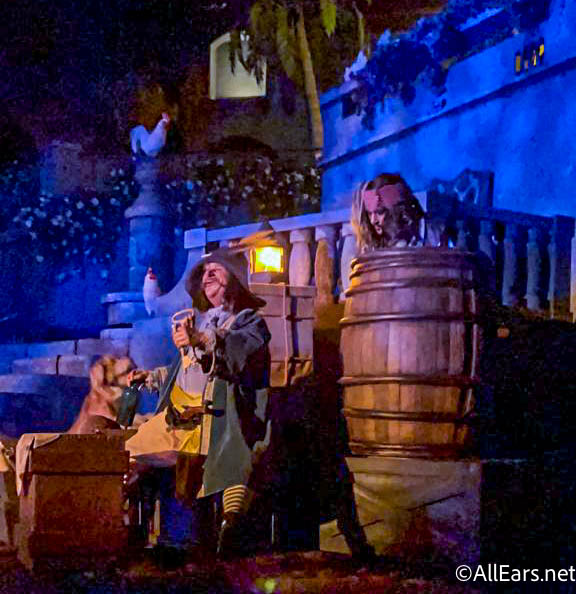 But it also goes beyond giving people at home an experience of in-park rides. Things also flow the other way. What if you went to the parks and then could come home and get a Disney+ program recommended to you that fits perfectly with what you did in the parks? Well, it sounds like that may very well be in your future.
Chapek said "when a family comes to our parks, we know exactly what you did…We know everything that you do in the park." Okay, we just gotta pause here for a second. Let's repeat that — "we know exactly what you did." Is anyone else getting Every Breath You Take (from The Police) vibes?
Okay, moving on. 😂  According to Chapek, if a guest gives them permission and ability through a membership app, Disney could then program the guest's Disney+ experience based on what they did in the parks.
This could all be tied into the Amazon Prime-like membership that is reportedly in the works at Disney. This plan could offer members special discounts, perks, and more. It could also encourage customers to spend more on their vacations and on Disney things in general.
But the real key is that the membership program could help Disney learn more about customer behavior (along the lines of what Chapek discussed above). The goal would be to collect data on what content the customers are consuming, what they're purchasing, whether they visit the theme parks, etc., and then use that to make recommendations based on consumer preferences.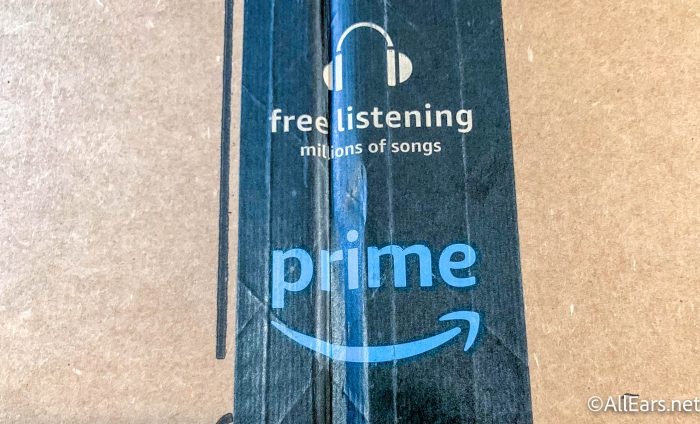 So how soon could we see an "experiential lifestyle platform" that integrates physical and digital experiences made into a reality? Well, it could be a while. Chapek shared that they are in the "very embryonic beginnings of this," similar in stage to an experiment being done just as a proof of concept. In other words, don't expect to see it tomorrow.
Hulu Integration Potential
Right now, Disney owns a majority interest, but not all of Hulu. There have been some stories surrounding Disney obtaining the remaining interest in Hulu. Back on September 2nd, 2022, CNBC reported that Comcast (which owns the remaining percentage in Hulu) and Disney haven't agreed on the terms that'll settle things in the future, but "Comcast executives are planning on Disney buying them out." Disney has an option to buy that remaining interest from Comcast as early as January of 2024.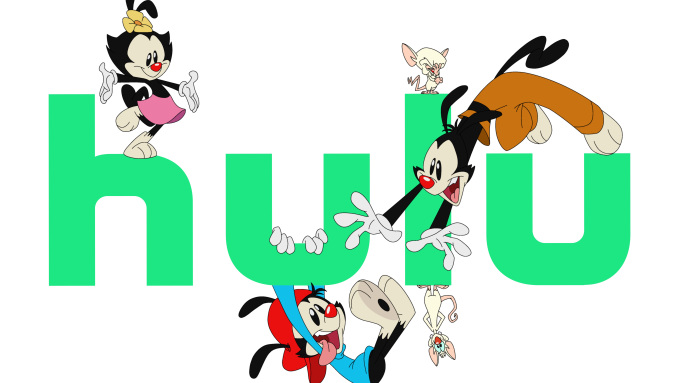 Deadline actually asked Chapek why Disney and Hulu aren't becoming one streamer.
Chapek said that in the case that Disney purchases the remaining interest in Hulu, the question would then be "what will they be in the future?" He specifically pointed out how they haven't had problems in Europe, where the Star brand (which offers more general entertainment) is a six-brand tile on Disney+.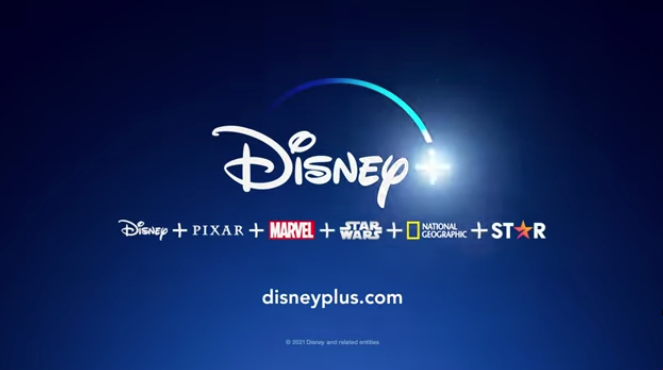 What could happen if Disney gets full ownership of Hulu? Chapek said the answer to that question will depend on what consumers want. "We will be guided by today's consumers' understanding and desires for the elasticity of Disney as opposed to something that may be in some people's minds of what Disney was 50 years ago. I will tell you this, it is much more elastic than any of us ever imagined it could be," Chapek shared.
In other words, forget the Disney you knew from 50 years ago. It's all about elasticity now and what the present-day consumer sees in the Disney brand (and what they think the Disney brand could be).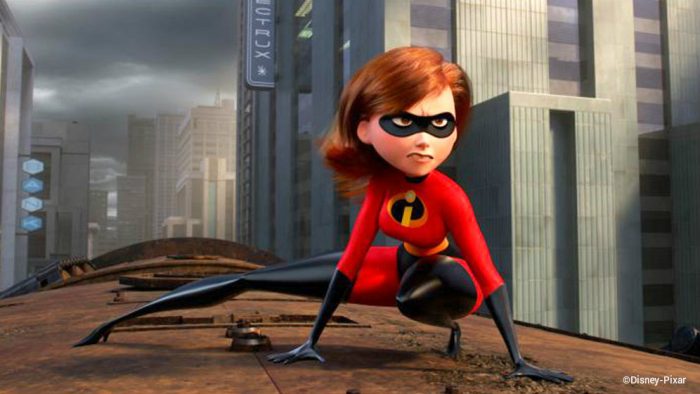 If Disney ultimately does acquire that last interest in Hulu, it will be interesting to see the path Disney+ will take after that, how the streaming services could be integrated, and how pricing would change.
Content on Disney+
Love watching movies on your couch rather than in the theaters? Well, don't count movie theaters out of the game for now, but do expect to see a LOT of titles on Disney+ that perhaps wouldn't have ever existed or wouldn't have existed on a streaming platform in the past.
Chapek noted that during the pandemic they had to send a lot of movies to the streaming platform because movie theaters were closed, but also because there was a huge need for content over there. Now, enough time has gone by that they have planned for the content they need in each space and he said that they'll hopefully hit their "full speed of expression" within the next year since they've got the content to support it now.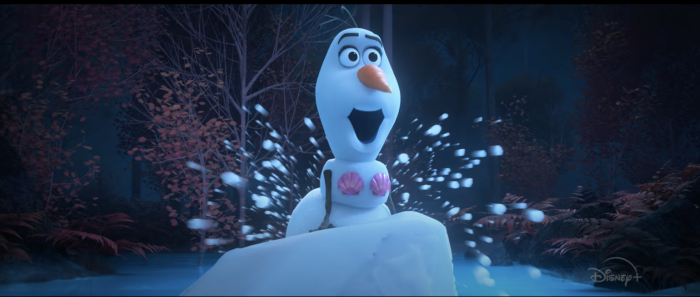 Then, Chapek said something interesting. He said, "You notice how proud people were in the Lucasfilm and Marvel event today at D23, how proud they were to say my content is coming to Disney+ and it's coming to Disney first." So it seems like the platform will continue to be home to many things in the future that perhaps could have been released differently in the future. The emphasis here seems to be on the reported pride some felt in having their work go straight to Disney+ and skip other more "traditional" methods of release.
Movies like Disenchanted and Hocus Pocus 2, for example, have gone or are going straight to the streaming service totally for FREE, whereas both origin movies had theatrical releases (albeit, some with more success than others). Plus, Marvel will be sending a Halloween special and Holiday special to the platform. It will be interesting to see just what gets sent to the platform in the future.
Price Increases
This comes as no shocker, but additional price increases for Disney+ are to be expected. We've already seen quite a few implemented in the past, with another one coming once the ad-supported tier is introduced.
In discussing the initial launch price, Chapek shared that he felt like it was "pretty absurd." When it comes to cost, Chapek said that they've got a "long way to go still," and noted that Disney is "significantly under where our competitors are" in terms of pricing.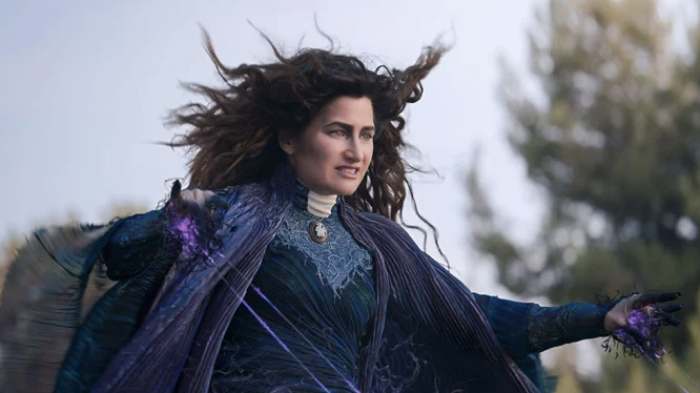 Future increases will be determined by the market, but he said that there's a "lot of room on the price value range" and that Disney+ is still "way underpriced relative to the value that we provide." So don't expect Disney+ prices to remain the same.
Merchandise Purchases
You already know about potential future price increases, but Disney+ could also get more expensive in an unexpected way.
Disney is reportedly working on a way to let Disney+ subscribers buy merchandise associated with its content just by scanning a code on the streaming service. No need to google "Encanto plushes" after streaming the film and falling in love — Disney+ will give you the link so you can conveniently add the items to your cart ASAP.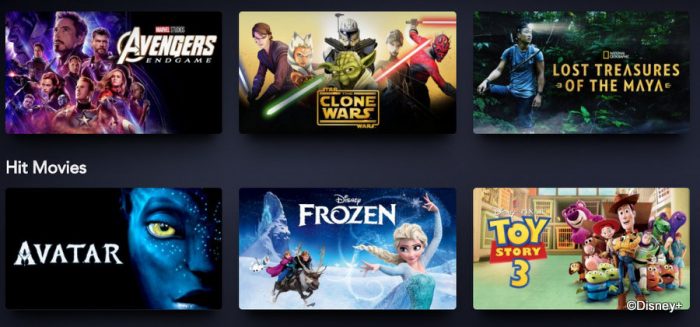 Some of the merchandise may even be EXCLUSIVE to Disney+ subscribers. Collectors: get ready to watch a LOT of Disney+ shows! The feature could be introduced as soon as this year (2022), so you better watch those wallets.
Greater integration between Disney's various platforms — in this case, merchandise and streaming — seems to be the way of the future for the Disney company as a whole.
Maybe More Live Events?
And finally, the future of Disney+ could be in the form of more live events. Some live events have already been streamed on the platform, and now they're becoming a more regular thing with the introduction of Dancing with the Stars on Disney+.
What's next? Maybe there could be live streams from the parks for special events? Live award shows? Live streams of red carpet events? Live streams where consumers from home can interact and participate in the show? There are a lot of possibilities!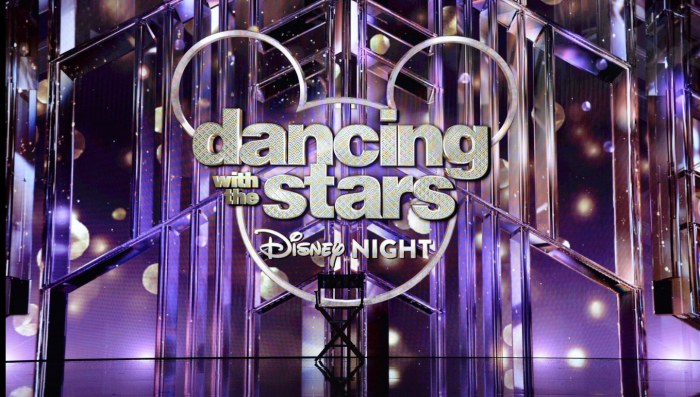 That's a look at how Disney+ will or could change in the future. What do you think? How would you like to see Disney+ change? Tell us in the comments!
To see more about what Chapek has had to say recently, click here to see why Chapek wants Disney to avoid the "m-word," or click here to see Chapek's comments on the Disney+ original price and future cost increases.
Want to learn more about the Disney+ streaming service? Check out these posts:
Join the AllEars.net Newsletter to stay on top of ALL the breaking Disney News! You'll also get access to AllEars tips, reviews, trivia, and MORE! Click here to Subscribe!

Are you a Disney+ subscriber? How do you want the service to change? Tell us in the comments.