Are you fluent in Disney? It's true that it can seem like Disney fans have their own language. Words like "Park Hopping" and "rope drop" can be confusing to those who are planning a Disney trip for the first time. Sometimes words are added to the language when something new comes out (like "Genie+" and "Lightning Lane"), but apparently, Disney also tries to REMOVE words from this niche vocabulary.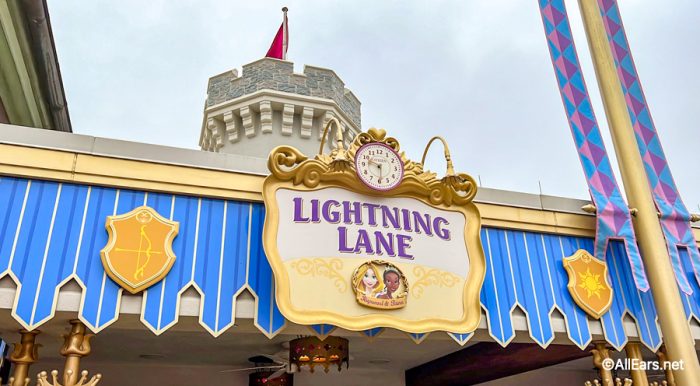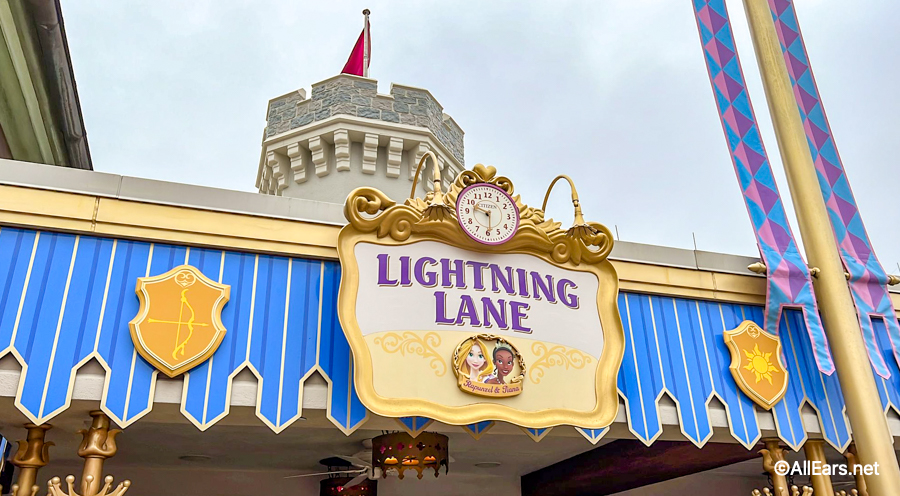 Find out what word Disney CEO Bob Chapek is trying to AVOID, even though he's been quoted as saying the same word in the past.
You may already know all kinds of Disney words. Maybe you talk about what happens "backstage" or search for new Magic Shots from the PhotoPass Cast Members. Phrases like "hidden Mickey" and "dark ride" don't even faze you. But have you heard of the m-word?
"The M-Word"
In a recent interview with Deadline, Disney CEO Bob Chapek said, "We tend not to use the m-word too often." So what does he mean by the m-word? Apparently, Disney is trying to avoid saying "metaverse."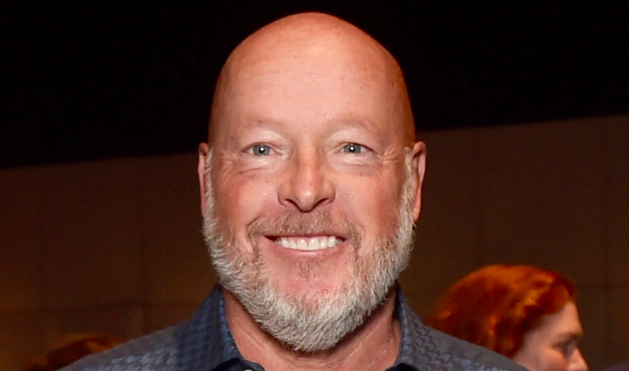 Confused? We don't blame you, because Disney has been throwing around the word "metaverse" for a long time now. Earlier this year, Chapek told a reporter that Disney was beginning to explore the new possibility of creating a metaverse: "If the metaverse is the blending of the physical and the digital in one environment, who can do it better than Disney?"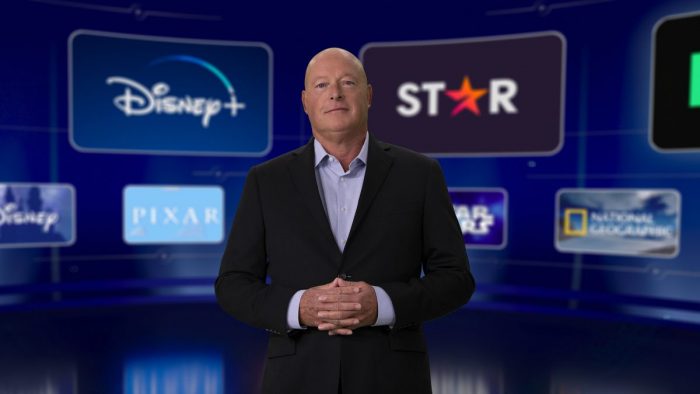 And back in 2020, when the concept of a metaverse was relatively new, Disney even had concept art drawn up for a metaverse logo. At that point, Disney executives were using "Disney Theme Park Metaverse" to describe the entire project.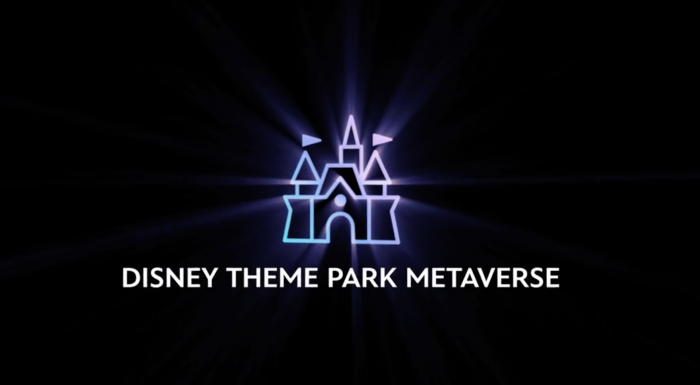 So if "metaverse" is out, what term is Disney using instead? And why the sudden change?
Disney's Preferred Name for the Metaverse
According to Chapek, rather than using "metaverse," "we call it next-gen storytelling." This term — Next Generation Storytelling, if you're being formal — is not necessarily new. In February of this year, Disney appointed a new executive to take over the metaverse project. The official title of this executive's new job was "Senior Vice President of Next Generation Storytelling and Consumer Experiences."
"Next Gen Storytelling" certainly sounds fancy, but does Disney have any real reason to swap out the terms? Actually, they might.
Why Would Disney Avoid This Word?
The only explanation that Bob Chapek gave for avoiding the term "metaverse" is that "it has a lot of hair on it." That phrase usually means that an idea is complicated or has some negative aspect to it. Disney might just want to avoid any connotations of "metaverse" that are too abstract or complex — using a more original phrase with common words makes the idea more accessible.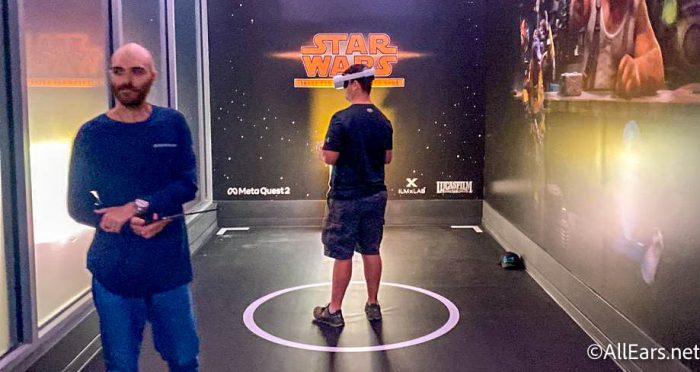 "Next Generation Storytelling" still sounds pretty fancy, but it doesn't have this huge, abstract connotation that you get from "metaverse." And adding in "storytelling" also gives the phrase a more creative, "Disney" vibe.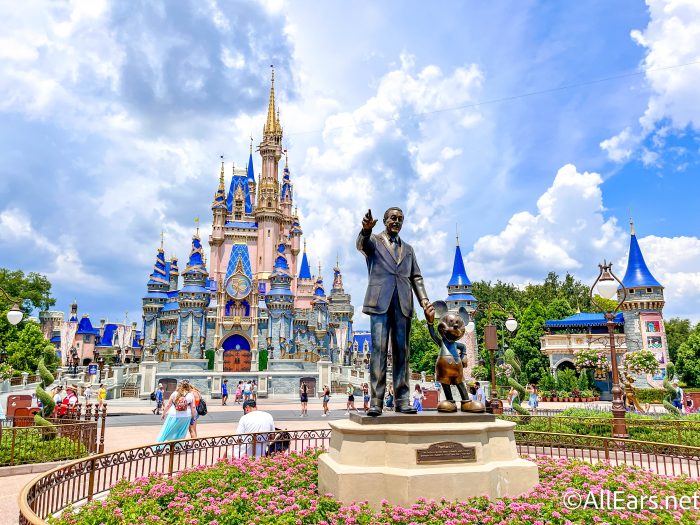 But is "metaverse" actually the WRONG word to use for what Disney is trying to do? If you look at some definitions, it could be. The first definition for "metaverse" in Merriam Webster is "a persistent virtual environment that allows access to and interoperability of multiple individual virtual realities."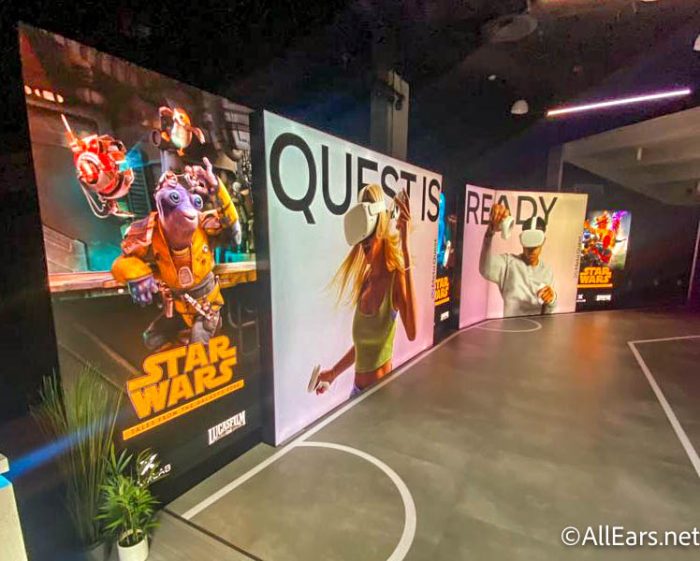 However, what Disney is actually trying to do is to mix virtual and physical realities. That sounds more like the second definition listed there: "the hypothetical combination of all co-existing or sequentially existing universes."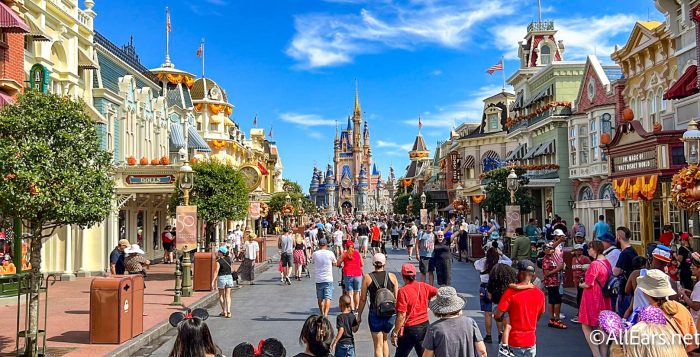 If you're still a little bit confused about Disney's project, check out this explanation of what Next Generational Storytelling really means.
What Is Next-Gen Storytelling?
At this year's Communacopia, Chapek said, "Disney is a lifestyle, a lifestyle brand. […] It's not a bunch of small businesses put together that create a lifestyle. We need to embrace that." In order to merge all of the aspects of Disney into one, Disney's streaming service Disney+ will become more than a movie-service platform. Chapek is calling the future of Disney+ "an experiential lifestyle platform." It's going to become "a platform for the whole company to embody both the physical things that you might be able to experience in a theme park, but also the digital experiences that you can get through media." How exactly would that work? Let's break it down.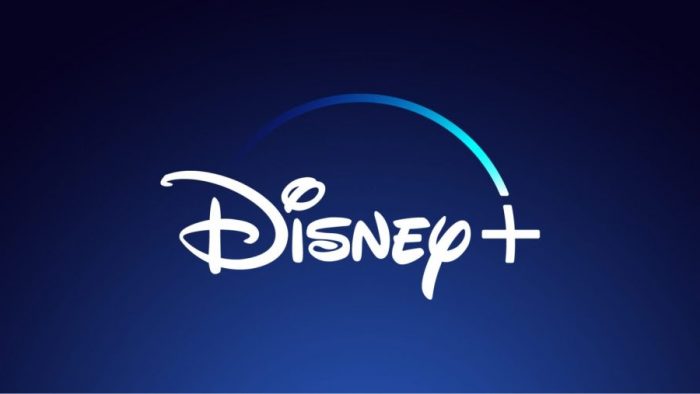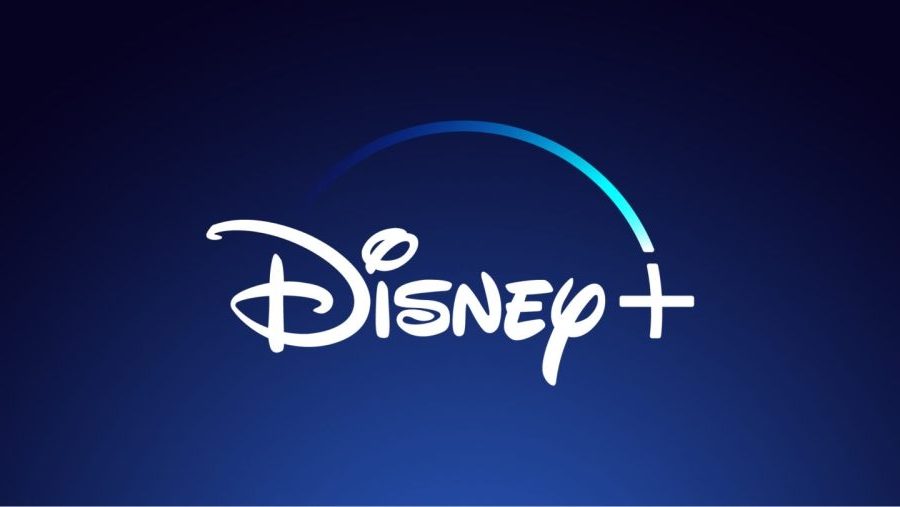 Disney's plan is to create "next-gen storytelling" by connecting various experiences — like watching Disney+, visiting the Disney parks, shopping for Disney merchandise, etc. One of the ways they might turn "what was a movie-service platform to an experiential platform" is by having virtual reality experiences on Disney+. Chapek mentioned giving viewers "the ability to ride Haunted Mansion from a virtual standpoint." In this way, Disney hopes to reach "the 90% of people that will never ever be able to get to a Disney park."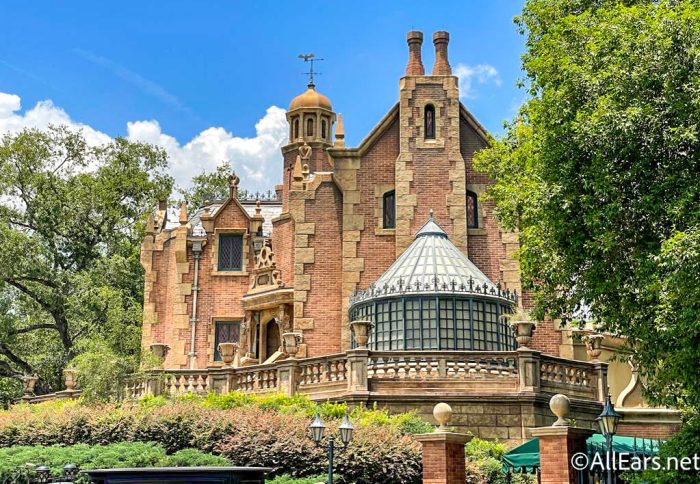 When asked if this system will work with VR goggles or a similar tool, Chapek said, "Short term, yes. Long term maybe not, maybe something more."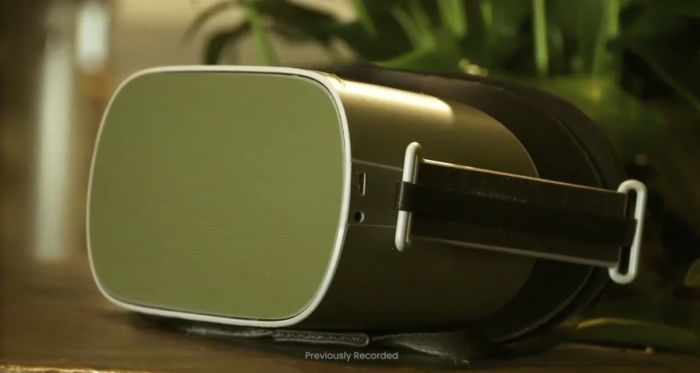 The Disney CEO also mentioned that suggested content on Disney+ could be informed by data that shows what someone did while they were in the Disney parks. Chapek said, "We know everything that you do in the park. And if you give us the permission and ability through the membership app, we'll program your Disney+ experience, not according to what you watched last or what other people who watch this show, but to what you did, what you experienced." He gave the example that, "If we know that someone spent 7 days in the park was the same person who watched XYZ on Disney+, we could customize the experience."
Chapek has previously mentioned this membership app, which sounds like an Amazon Prime-type membership that merges various aspects of a company (shopping, streaming, etc.) into a single platform.
Disney is currently "in the very embryonic beginnings of this" plan, but they are actively working to make it a reality. Chapek said, "You notice when we did our reorganization, we have two business units. We have one that's physical and we have one that's media/digital. That was very intentional, because now there's just two points we need to connect."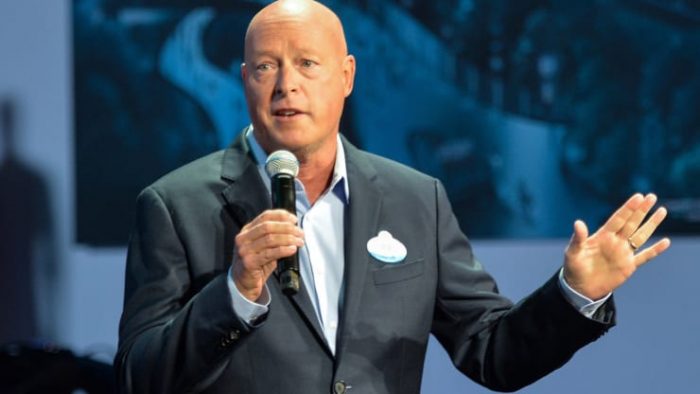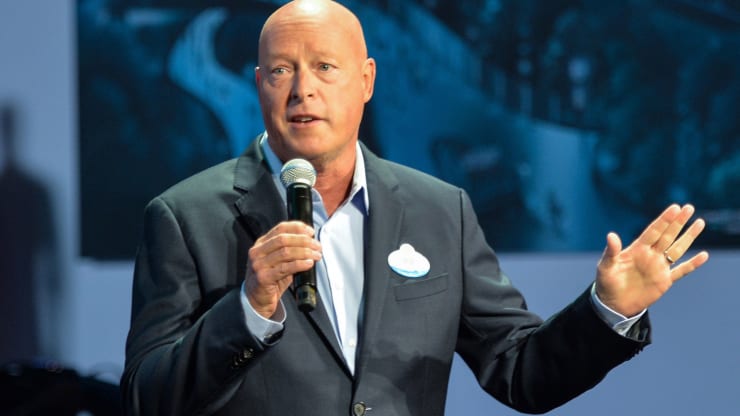 There you have it — the "m-word" is OUT and "next-gen storytelling" is IN. While neither word paints a super clear picture about what Disney is doing behind the scenes, it appears that they're working on a new level of interaction with the classic Disney stories we know and love.
Want to learn more about some of Disney's upcoming projects? Check out these posts to learn about new movies, technology, and theme park additions:
We'll continue to watch for more of the latest Disney news, so stay tuned to AllEars for all the updates!
Want to learn more about the Disney+ streaming service? Check out these posts:
Join the AllEars.net Newsletter to stay on top of ALL the breaking Disney News! You'll also get access to AllEars tips, reviews, trivia, and MORE! Click here to Subscribe!

What are your favorite uniquely "Disney" words? Let us know in the comments.