There are a LOT of places to eat in Disney World, and when we say a lot, we mean literally HUNDREDS.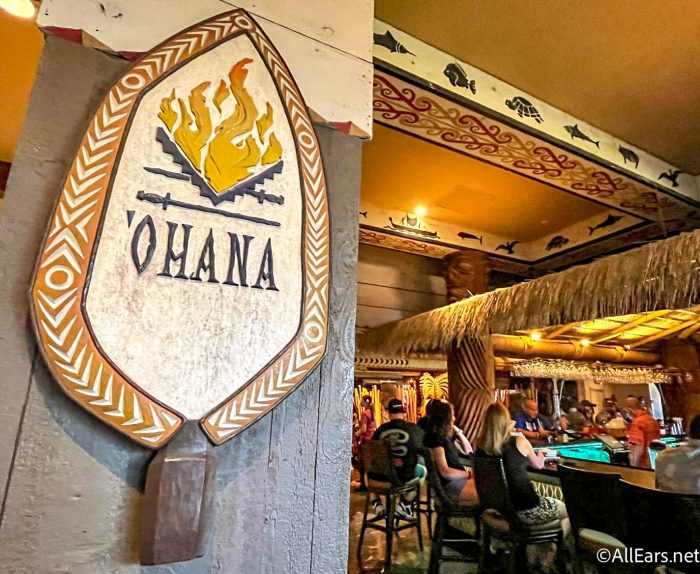 Among the many restaurant options, you've got quick service, snack stands, signature dining, character meals, and so much more. But when you're feeling particularly ravenous, you may want to consider one of Disney World's "all-you-care-to-eat" restaurants. And we're sharing the best — and the worst — options on that list.
BEST Restaurants
Topolino's Terrace Breakfast
To start out our "best" list, we're heading to breakfast at Topolino's Terrace at the Riviera Resort. There's a reason this restaurant is so hard to get into, and that's because it's absolutely DELICIOUS. Not to mention the fact that the character costumes are simply adorable!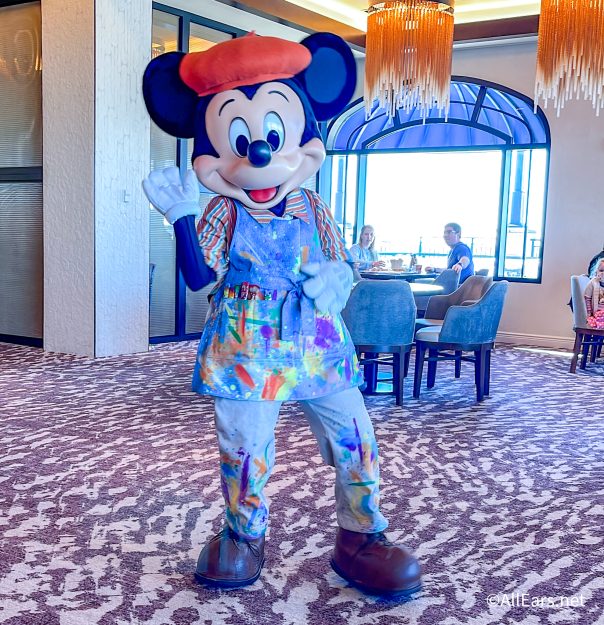 Here, you'll order off a menu, but if you finish your meal, you can ask your waiter for more of a specific item or the entire plate. We've also had good luck in the past with ordering a second, completely different, entree. Get your money's worth!
'Ohana
Next up we have to mention a Disney World fan favorite…'Ohana at the Polynesian Village Resort! There are TWO different all-you-care-to-eat meal experiences here — one for breakfast and one for dinner.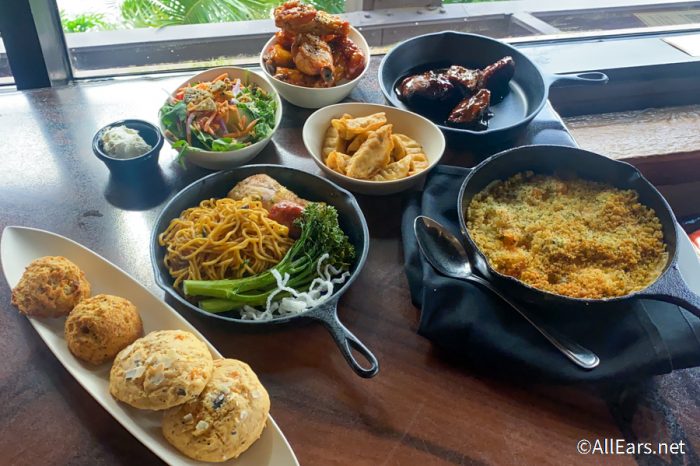 As of September 27th, 2022, characters are back at 'Ohana for breakfast, meaning you can enjoy your family-style feast while hugging and getting autographs from Mickey, Pluto, Lilo, and Stitch. At dinner, there aren't any characters, but you'll be offered some pretty famous eats, including the popular 'Ohana noodles and bread pudding. YUM!
Garden Grill
Let's head to EPCOT for the next spot on our "best" list — Garden Grill! This family-style meal is located inside The Land pavilion and also happens to be a character meal with Mickey, Pluto, Chip, and Dale.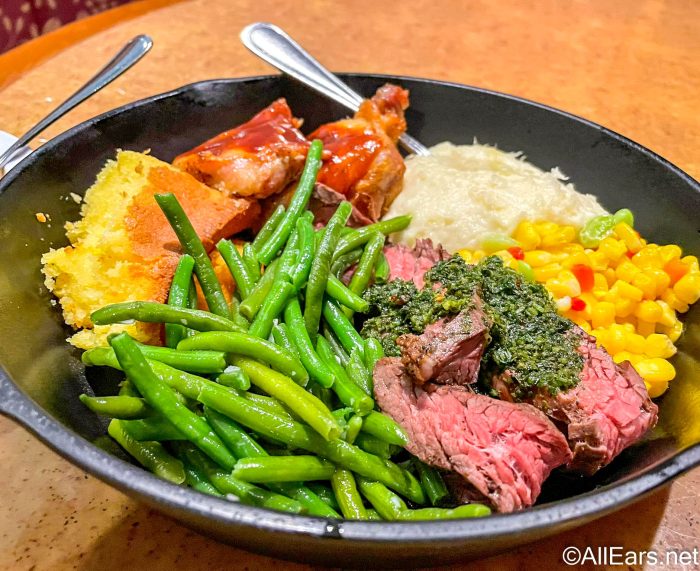 You'll eat homestyle comfort food here, and some of the ingredients are even directly sourced from the greenhouses on Living with the Land. How cool is that?! We enjoy our meals here, and it's an added bonus that we get to see Mickey in his adorable farmer outfit.
Boma
One spectacular all-you-can-eat meal that's off the beaten path can be found at Disney's Animal Kingdom Lodge. Boma was a unanimous choice for this list from our team, and several of our team even chose it as their favorite restaurant in Disney World overall!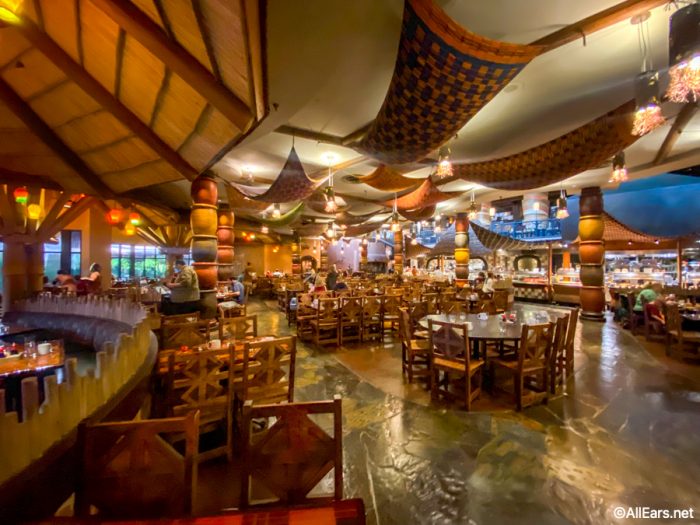 The buffet here serves a variety of dishes, from traditional African eats to delicious soups to traditional American offerings for the picky eaters. And don't even get us started on the desserts — two words: ZEBRA. DOMES.
Whispering Canyon
Our last pick on the "best" side of this list is Whispering Canyon at Wilderness Lodge. This country-style restaurant serves both a regular menu as well as "all you care to eat" skillets. If you order one, you'll be able to get unlimited refills throughout your meal.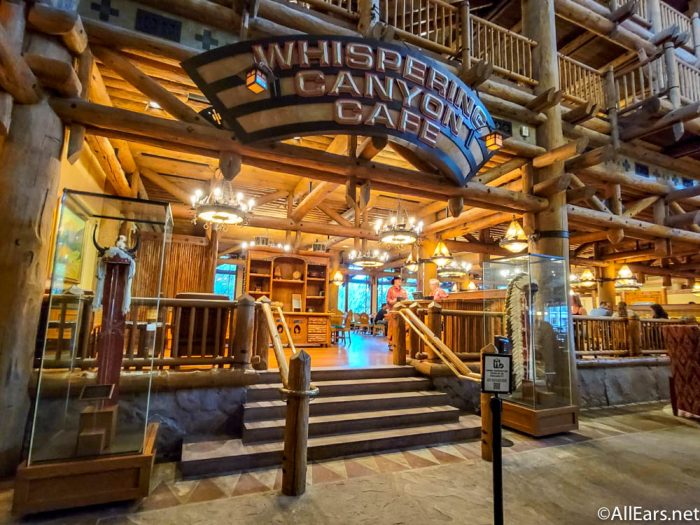 But besides the food, the atmosphere here is just FUN! The servers have lots of silly antics that they engage in throughout your meal, and we guarantee you'll be laughing at some point.
WORST Restaurants
Cape May Cafe
Okay, let's start out with one that left our team feeling pretty underwhelmed — Cape May Cafe. This spot just so happens to be one of Disney's lesser-known buffets, but it might be for good reason. During breakfast time you'll find pretty basic fare, and nothing much stands out.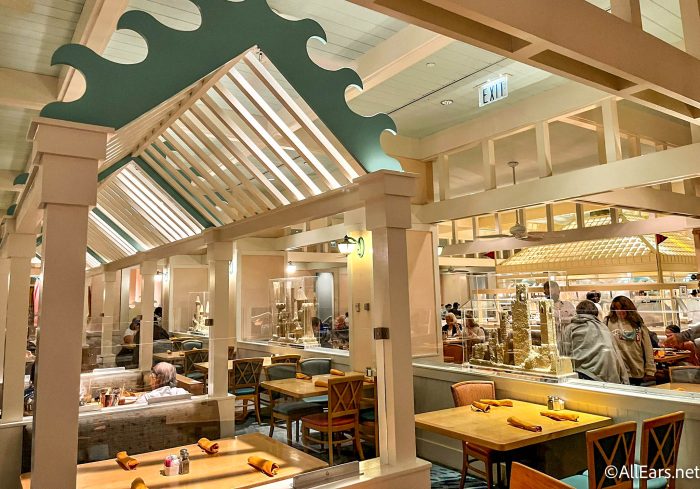 Dinner serves seafood, but we're pretty disappointed that they took away the endless crab legs that they used to offer. We didn't really hate our meals here, but our last visit wasn't enough to make us crave a return trip.
Biergarten
Another spot that our team has found to be hit-or-miss in the past is Biergarten. Located in the Germany Pavilion at EPCOT, this spot serves (you guessed it!) German fare from a buffet.
Most of the items on the buffet were acceptable, but the nature of the menu was incredibly heavy. And when you've got a lot on your to-do list in EPCOT, going comatose after your Biergarten meal probably isn't the best strategy. It's probably a skip if you've got a long day planned.
Hollywood & Vine
One character meal that our team agreed to put on the worst list is Hollywood & Vine. Don't get us wrong, we've had some delightful meals here, and having the Disney Junior character breakfast as an option is a definite plus…but the menu is a little lackluster when compared to other places.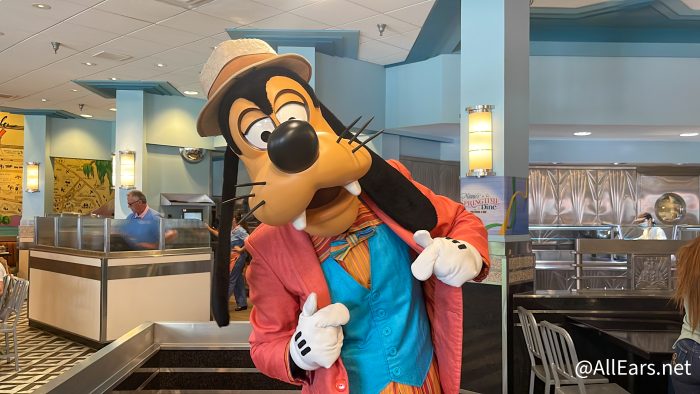 You're eating pretty simple home-cooked food here, and there aren't really any standout dishes on the menu. There's not anything inherently bad about the experience, but when we recommend character meals to other people, this restaurant definitely falls near the bottom of the list.
Tusker House?
And finally, we have an iffy addition to the "worst" section — Tusker House at Animal Kingdom. This restaurant has landed on both sides of the coin with our team, with some people loving it and others leaving underwhelmed.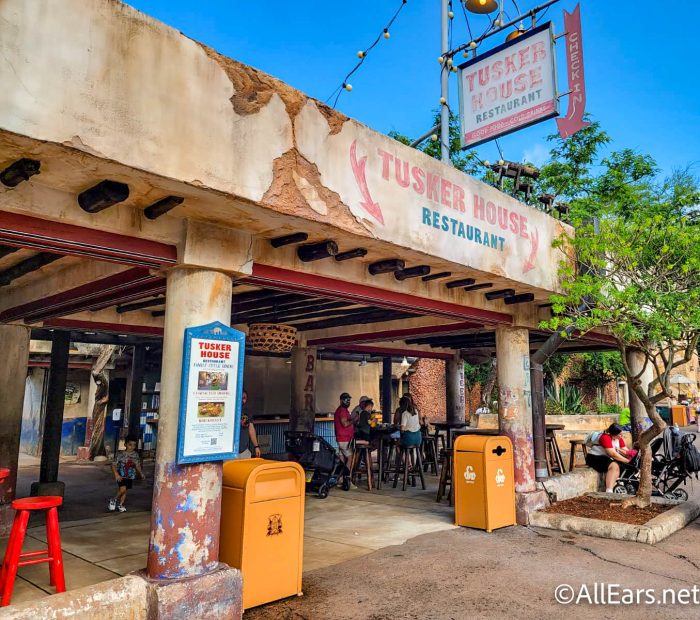 On the pros side, the character costumes are simply adorable — you can see Donald and friends in their safari gear! On the cons side, the menu isn't for everyone. The fare is a bit more adventurous and there aren't too many standout items…except that amazing mac and cheese.
There you have it — all our most controversial and passionate thoughts on all-you-can-eat restaurants at Disney World. We've visited every single one of them, so we have some pretty thorough experiences and opinions.
If you're looking for more advice on what to eat in Disney World, keep following AllEars. We'll keep you updated on the latest snacks, the new restaurants that opened recently, and all the menu changes.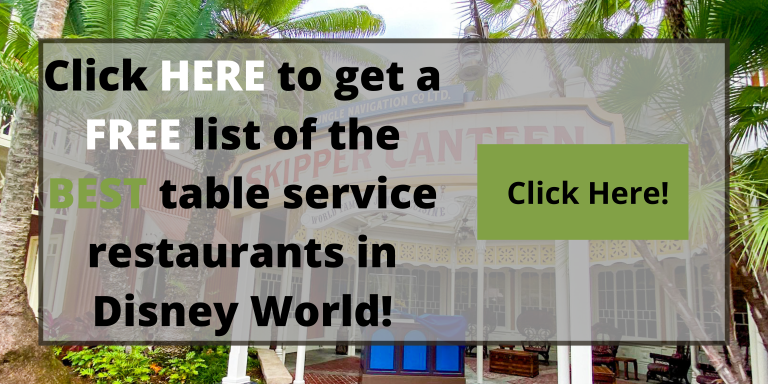 Which all-you-care-to-eat meal in Disney World is your favorite? Tell us in the comments!