UPDATE: Hurricane Ian complicated some park plans around the closing date for this show, as the parks were closed on September 28th and 29th. When we visited Animal Kingdom on September 30th, we found that KiteTails had essentially said its last goodbye and the show was unavailable.
There is so much to do for Disney World's 50th anniversary!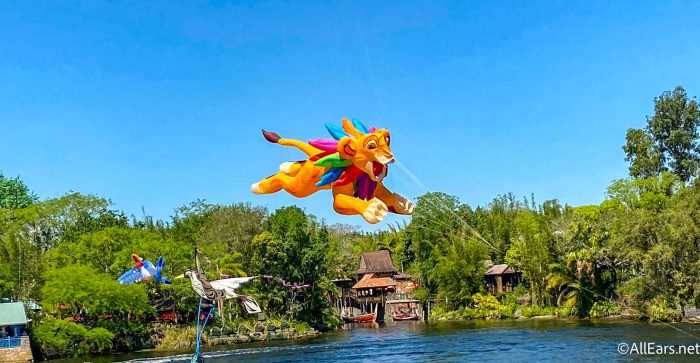 Disney added tons of new treats to the parks, a new fireworks show at Magic Kingdom and EPCOT, new character statues, and so much more. One of these new offerings was the KiteTails show at Disney's Animal Kingdom, and unfortunately we have some sad news to share about it.
On the Disney World website, Disney has announced that KiteTails is officially ending its run. The last performance will be on September 30th, 2022.
This comes after the show turned into a walk-by experience. When the show first debuted, guests could sit and enjoy the kites in the Discovery River Amphitheater.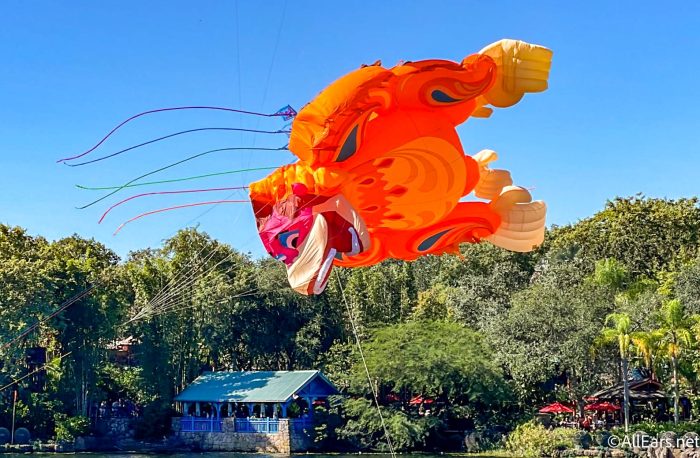 The show features performers on jet skis pulling giant kites! There are a couple of themed shows you can catch including The Jungle Book and The Lion King. 
This quickly became a fan-favorite for its fun nature and for the #KiteFails. The kites have to crash into the steps of the theater once they are done flying which is funny enough on its own, but sometimes things go awry.  It has created some pretty great memes like this one…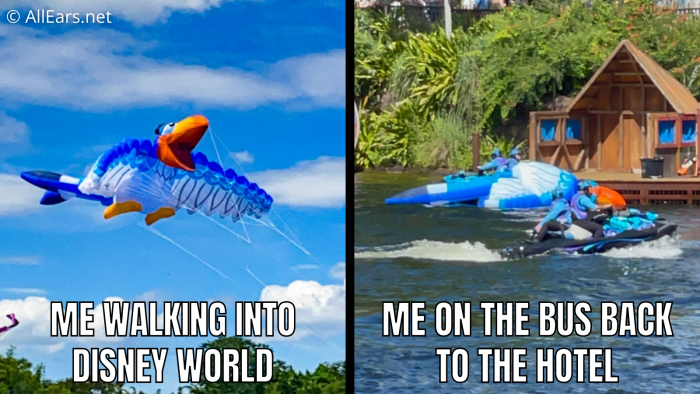 …or this one (that we have to say looks like us after a long day in the parks).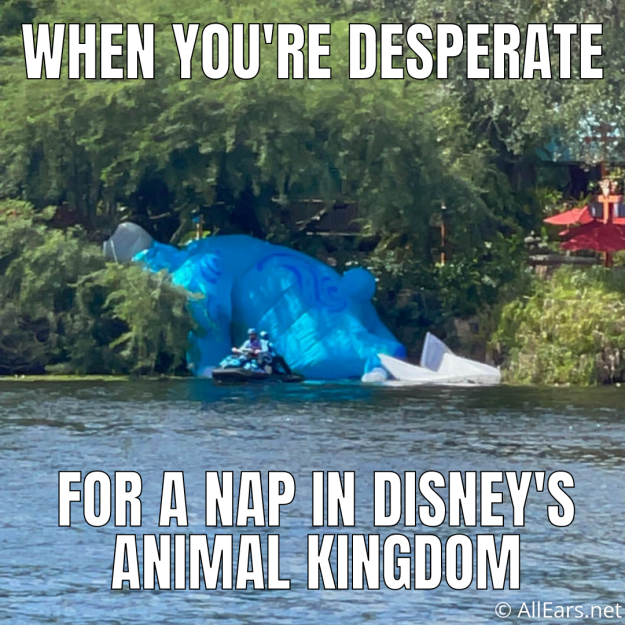 We're sad to see a fun show like KiteTails go! If you want to catch more live entertainment in the park, be sure to check out the newly reimagined Finding Nemo show or sketch your favorite Disney character at the Animation Experience.
Stay tuned to AllEars for any other news from the Disney Parks.
Did you ever get to catch KiteTails at Disney's Animal Kingdom? Let us know in the comments!