Flying with a baby is one thing, but ground transportation when you reach your destination is a whole other beast!
Creating a game plan is important, especially for first timers.
Thankfully, we have done the research for you and created an easy guide that goes over all of your options!
General Info and Options
You have a few options when it comes to ground transportation: you can pick a rideshare service, like Uber or Lyft, rent a car, or use a chauffeur service. Each has pros and cons, and we have covered what each option offers to help you decide what works best for you and your trip! 
A good thing to keep in mind when booking your transportation is the size of vehicle you need. Don't just consider the number of people, but think about all your baggage (suitcases, car seat, stroller, diaper bags, the kitchen sink…you get the idea!). We can't tell you how many times we packed our car and thought "Yes! It all fits!!" just to discover the stroller didn't make it in!
Another thing to consider is if you will be bringing your own car seat or not. This is totally up to you! If you are flying, take a look at this article that covers flying with a baby to help you decide what you need. If you know you want to bring your own car seat and stroller, we have some great travel bags to help keep your items clean and safe from damage here!
Now that we covered some of the basics, let's take a look at your options!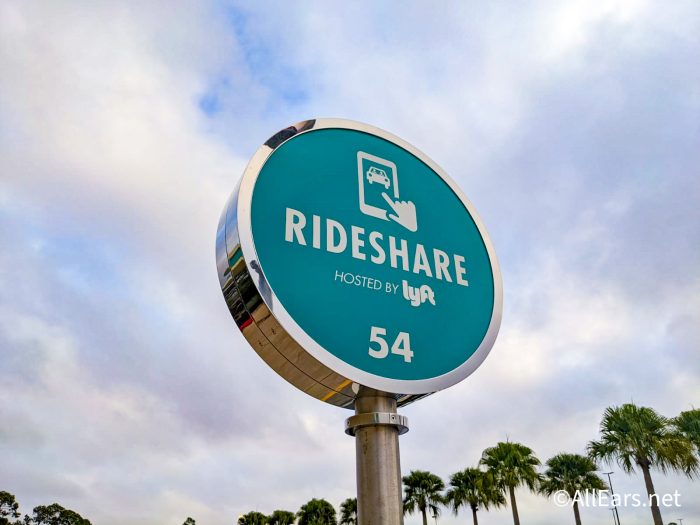 Rideshares
Rideshares are a convenient option because you can schedule ahead or book on the spot, and you probably won't have to wait very long because there are always drivers around the airport. One thing to note about rideshare options is that some states and/or cities view using a rideshare company as a taxi where a car seat is not required, but others view it as a private car where a seat is required. 
Uber
With Uber, if you travel with your own car seat, there is no extra cost for using your own and it can be used in any Uber vehicle that meets your size needs. Keep in mind you will need one that can be installed without a base as you more than likely won't be traveling with one! 
Uber does offer vehicles with car seats already installed, but if you are traveling with a child under 2 years old, you will need to bring your own. Another thing to consider is that the Uber Car Seat service only has one car seat installed, so if you are traveling with multiple children needing a car seat, other options like renting a car may be better for you. 
For those choosing the Uber Car Seat service, the car seat provided is an IMMI GO forward-facing car seat for a child who is at least 2 years old, 22 pounds, and 31 inches tall. A child would be considered too big at 48 pounds or 52 inches. Uber has also worked with Safe Kids Worldwide for training on how to properly and safely install the car seat, so you can feel comfortable using this service.
If you decide this is the right option for you, here are some instructions on how to book your Uber Car Seat:
Open your Uber app – set your pickup and dropoff location in the app

Find the Car Seat option – scroll through the list of available vehicle types and select Car Seat

Request this service – A car seat surcharge will be applied to your total price
The rate for this service is the same as UberX, with an additional $10 surcharge to your ride fee total. You can expect the same midsize cars as you'd find with UberX (such as Toyota Camrys and Honda Accords).
Lyft
If you need a vehicle with a car seat, Lyft's car seat mode uses the same type of vehicles as standard Lyft rides. However, the downside to Lyft's car seat mode is its availability; typically it is only found in New York City, so you most likely won't find this option in Orlando. 
If it is available in your city, the "Car Seat" ride type will show when booking. There is an additional $10 fee for this service, and the car seat used is the same as Uber, the IMMI GO, which is not suitable for children under 2. It is a front facing seat for children 31"-52" and 22-48 pounds.
It is the rider's responsibility to ensure the car seat is safe and ready to ride, but the driver is responsible for properly installing the car seat. Always double check the car seat before taking off! Lyft recommends bringing your own car seat; if you decide to go this route, their normal rates apply for your ride.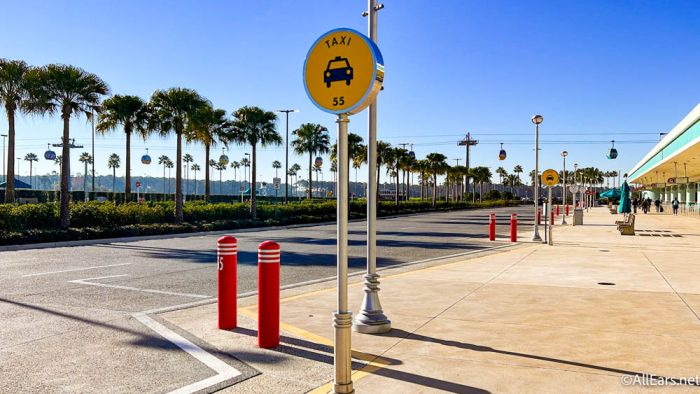 Rental CarsIf you are going to rent a car as well as rent a car seat, plan ahead and reserve your car and car seat in advance to insure you can get the best options for your needs. We recommend at least 4-6 weeks out to maximize availability. Typically, most rental companies have car seats available and can be guaranteed with your reservation. However, there are some exceptions to that. Some car rental companies are on a first come first serve basis when it comes to car seats, so make sure you check ahead of time to see if the company you chose has that policy. We have researched a few popular car rental companies and broken down their costs and what is available to rent. 
Just for general guidelines, the majority of car seats available for rent are:
Infant child safety seat – 2-20 pounds and up to a year old with rear-facing seats

Child safety seat – 20-40 pounds and up to 40 inches tall with forward-facing seats

Booster seat – 40-80 pounds and up to 4'9"
Hertz
Hertz charges $13.99 per day and offers all three types of safety seats. If you are a AAA member, they also offer discounts, so make sure to check what they have on offer to take advantage of any potential savings!
Avis
Avis charges $13.00 per day with a max cost of $65 but the prices vary. When we tested a booking at SNA, the cost was $14.00 a day when booking one day, $8.75 a day when booking seven days, and only $5.00 per day when booking fourteen days. Avis also offers all three types of safety seats, and the brand they use is Evenflo. They use the Latch system for installation, which is designed to reduce risks. Every Avis manager is trained to properly install these seats.
Enterprise
On Enterprise's FAQ page they show a cost of $8.95 per day with a max cost of $60.00 per day- however, when we performed a test booking at John Wayne Airport (SNA), the cost was $12.00 per day with a max of $72.00, so make sure you are double checking before committing to a booking. Another things we'd like to mention about Enterprise is that even when we tried booking out 3 months in advance at SNA, the only vehicles available were luxury type vehicles, which means higher costs for the vehicle as well. As with the others, Enterprise offers all 3 types of safety seats, but indicates availability is based on location. When we tested a booking for Orlando International Airport (MCO), the seat offered was a convertible seat for both infants and toddlers. Enterprise employees will not install a car seat for you, but can give out directions for installation so you are installing properly.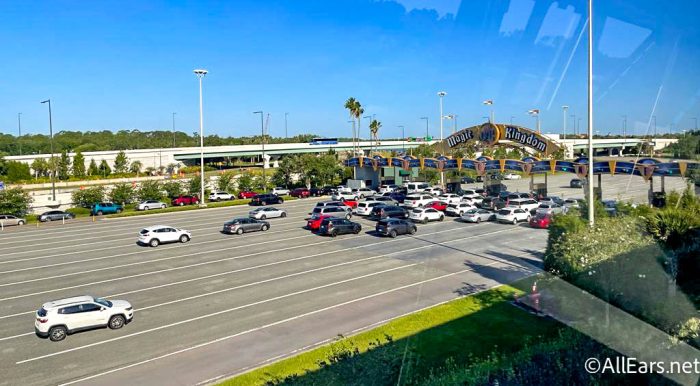 Budget
Despite its name, Budget charges similarly to its competitors with a $13 per day cost and a maximum cost of $65 per rental (at least this is what the website indicates. When booking a test reservation at MCO, it was $14 per day!). Budget offers all Evenflo seat types, but again this varies by location. We were able to find the infant seat and the booster seat when booking a test reservation. Budget also uses the Latch system for installation and managers have been trained to properly install car seats.
Budget also uses foam levers to ensure your car seat has been properly installed as an additional safety measure. At corporate-owned locations, if your reservation is made 48 hours prior to pick up, they guarantee availability of a child safety seat! If your reservation is made within 48 hours of pick up or at locations outside the U.S. and licensee-owned locations, your request for a safety seat will be held with your reservation, but the rental is made on a first-come, first-served basis, so availability is not guaranteed. 
National
Unlike the others, with National the cost varies. When we booked a test reservation at MCO the cost was $9.99 a day, but when booking a test reservation at SNA, the cost was $12.00 a day. At their airport locations, National usually only offers infant seats or child safety seats designed for toddlers. Sometimes you can find booster seats at non airport locations, but we were able to find them available when booking a test reservation at Orlando International Airport! Reservations at airport locations in the US guarantee child safety seat availability and renters are responsible for installing the car seat properly. 
Alamo
As with National the cost varied when booking a test reservation with Alamo. We experienced that the cost was $9.99 per day at MCO, but when booking a test reservation at SNA, the cost was $12.00 per day. Alamo offers all 3 types of seats, but the availability of booster seats at non airport locations is limited. Reservations at airport locations in the US guarantee the availability of a car seat and again the renters responsible for installing the car seat. 
Our last thoughts on renting a car: You can really save money if you don't rent. Take some time to weigh out if you need one. Will you need a car for the entire duration of your trip or is it just needed to get to and from the airport? If you do decide it's worth the cost and end up renting, save yourself an extra fee for the car seat and bring your own. It is free to check at the airport, even if you don't use it on the plane, and will probably be useful in many other aspects of your trip! Other ways to save money is to book well in advance to have a better fleet to choose from. Some companies have memberships or clubs available, like National's Emerald Club, which can also get you discounted rates; usually these are only beneficial for the frequent traveler, but check their programs to see if you could benefit from one.  
Chauffeur Services
It may sound fancy, but many of these services can provide anything from private cars to limousines to shuttles! This may be a good option for those traveling with a large group or for special occasions when you want to do something a little out of the norm. Because the cost can be higher on these services than a typical car rental or rideshare, car seats can often be included at no extra fee! Many airport websites have a list of chauffeur companies they partner with. 
If you are flying into MCO, we highly recommend using Happy Limo. They have a large fleet to choose from and will travel to and from multiple locations; they even have city tours if you want to explore Orlando! 
Still looking for the perfect stroller to take with you to Disney? Check out our Ultimate Stroller Guide for a list of our favorites!
Join the AllEars.net Newsletter to stay on top of ALL the breaking Disney News! You'll also get access to AllEars tips, reviews, trivia, and MORE! Click here to Subscribe!