DISCLOSURE: This post may contain affiliate links, meaning when you click the links and make a purchase, we receive a commission.
When traveling with a little one, preparedness and organization are crucial. Make sure you have everything you need while keeping it minimal (as much as you can with baby necessities!).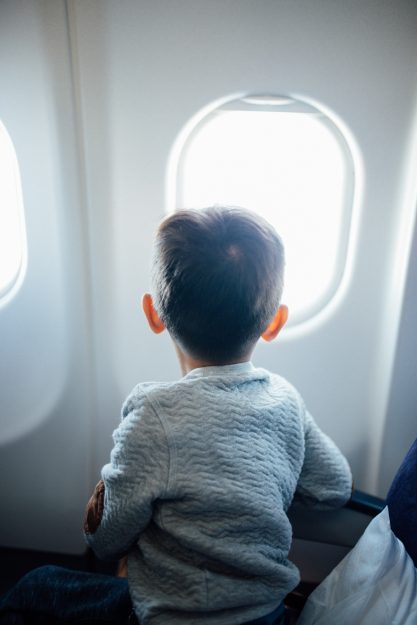 We have searched far and wide, and put together a TON of items to help you keep your wits about you while you travel.
From bathing, to formula, to staying organized while packing, there are plenty of products on here that will help you step up your traveling game. Trust us your brain will need all the energy it can get!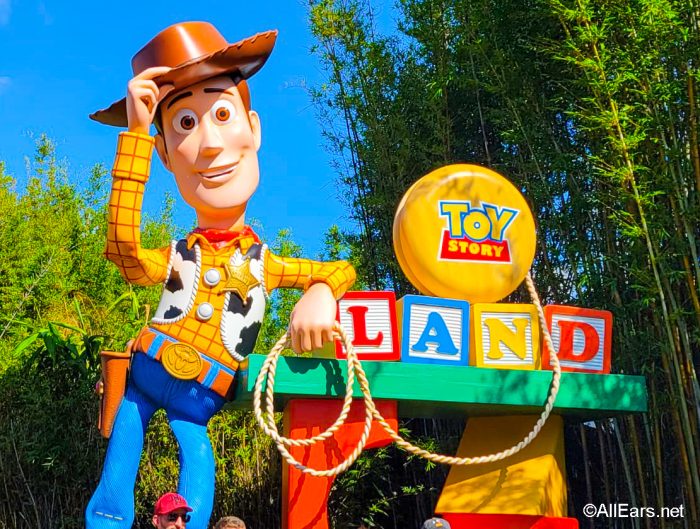 Travel bassinets or other sleep equipment
A good vacation requires good rest. You don't want to be completely exhausted from a restless night before heading out for a long day in the parks! You'll need that recovery so you have plenty of energy to enjoy your trip. Sleeping away from home can be uncomfortable, even for adults, so make sure your little one sleeps tight every night by bringing one of the products below.
This pack and play not only folds up nicely for travel, but it has a bassinet that also has its own bag for travel! This is a great product that will grow with your baby so you can use it for years to come.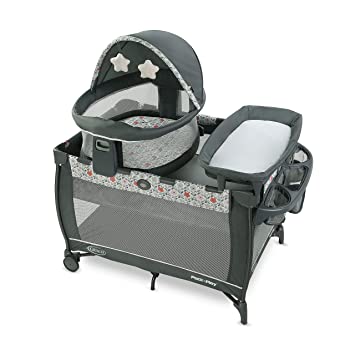 The bassinet will fit most infants up to 2-3 months old or up to 15 lbs. The bassinet features a large UV 50 protection canopy with mesh sides making for an airy and shaded place to sleep!
If you are just looking for a lightweight bassinet, this one by Munchkin (how cute is that name?) comes with a carry bag, mattress, and fitted sheet! The mesh sides allow for air flow to keep your baby cool and comfortable.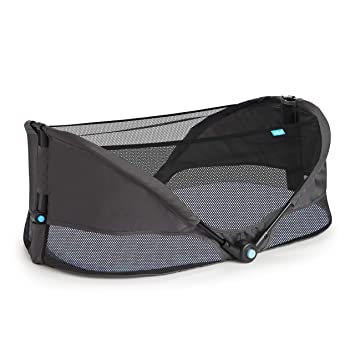 The Munchkin is recommended for use up to 3 months or 15 lbs, and reviewers love how compact this whole system is, which makes it perfect for travel.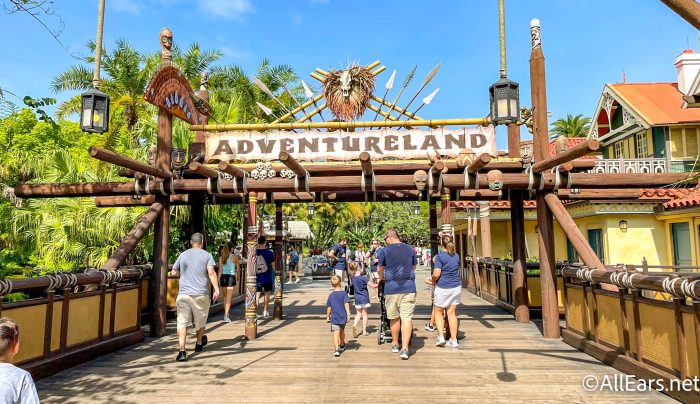 Waste bags
Accidents happen! Be prepared and bring waste disposal bags for an easy cleanup. These can work overtime and double as garbage bags as well, so don't forget to throw a pack of these in your diaper bag for any other messes that need to be contained!
This set comes with a dispenser that you can hook on your diaper bag or stroller for easy access, and it is compact enough to throw it in your purse.
It comes with 60 (5 rolls of 12) lavender-scented bags. Trust us, you will appreciate the scent! From personal experience, it isn't overpowering, just strong enough to help cover up the worst of the worst.
If you already have the dispenser and just need more bags, this set comes with 12 refill rolls, with 12 bags per roll. For $10, it's a great deal!
These disposable sacks with handles make for an easy cleanup! This pack comes with 200 sacks that are in a disposable pack of 100, similar to baby wipes. These are also baby powder scented for an oh so fresh smell!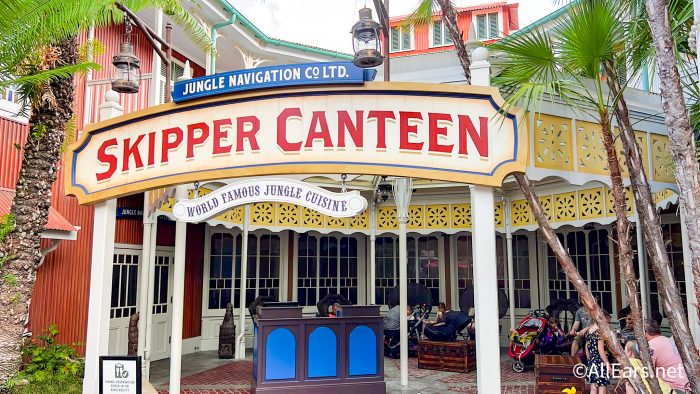 Formula dispensers
Space is precious when traveling, especially if you are flying and limited to the airlines' size and weight restrictions. Save room for other baby necessities by skipping the traditional formula bottles! Opting for a formula dispenser will not only save you space, but it will automatically dispense the exact portion you need right into the bottle.
The Philips AVENT Powder Formula Dispenser is not only a formula container but can also be used as a snack cup! It has three compartments to divide your formula or other food as needed, and the small spout in the lid helps with a no-mess pour into your bottle. The dividers inside are removable for further customization!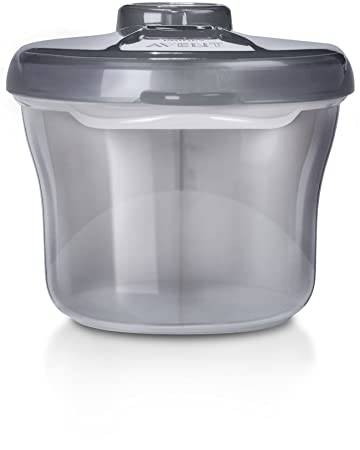 These stackable containers by Accmor let you decide how much you want to carry at a time. They also come in three colors!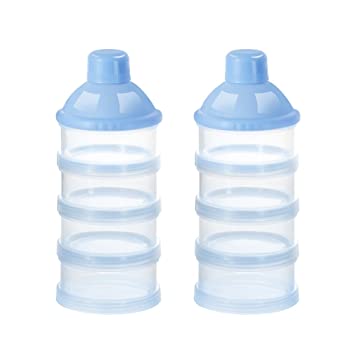 If you want to mix your formula on the go, try this dispenser! This 250 gram container comes with a 4.5 gram scoop. Each scoop will make about 1 ounce of formula, so it's easy to measure while on the go!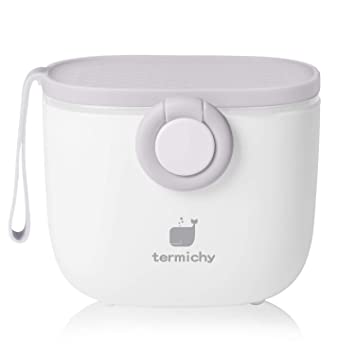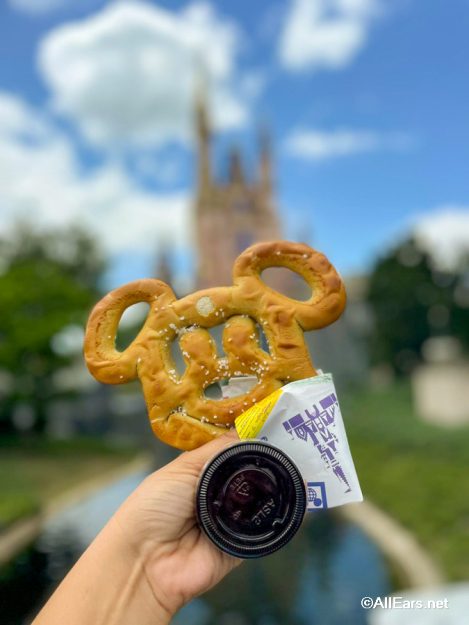 Snack containers
Sometimes a snack may be the only thing between your little one and a meltdown. Keep them happy with familiar snacks from home, and keep your bag organized with these containers! These are also helpful for keeping non-perishable leftovers from a meal in case your kiddo gets hungry later.
Check out these Disney-inspired containers that stack for easy containment. There are tons of designs to choose from, so you'll probably be able to find your child's favorite character! Each set comes with two one cup containers and a 1/3 cup container as well.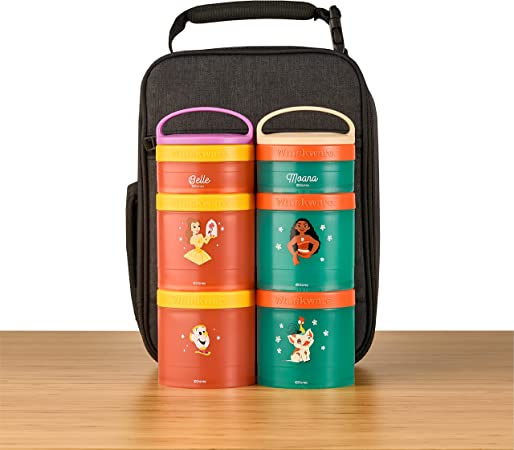 Click here to buy the Whiskware Disney Containers!
These snap and go pods are perfect for individual use, or you can stack them for multiple snacks! They come in a variety of colors, sizes, and amounts so you can load up on as many as you need.
Spill AND leak proof? Yes please!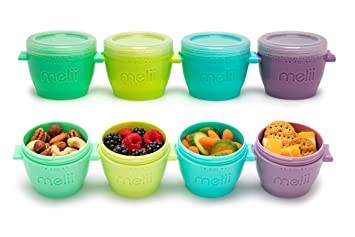 The GoBe Kids Snack Spinner is one container with 5 compartments measuring ¼ cup each. Press the center button to rotate and snack away!
Environment and wallet-friendly, these Disney snack bags are reusable and washable, either in the dishwasher or washing machine. Zippers keep the contents safe, and you receive three bags per pack.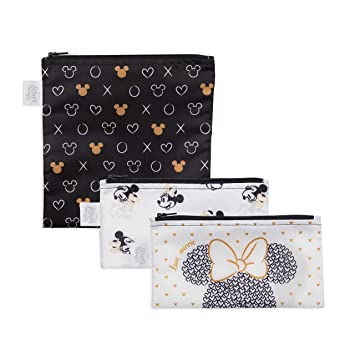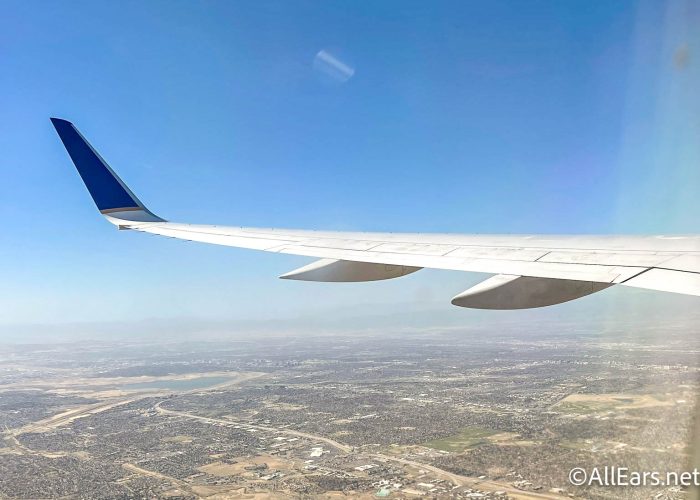 Car seat travel bags
We all know how rough our baggage is handled while flying, and you definitely want to keep your car seat clean and undamaged as it makes its way to your destination. Perfect for your car seat, these travel bags will protect it while in transport, and can also provide some much-needed extra storage!
The J.L. Childress Gate Check Bag is bright red and easy to spot in a sea of luggage. It also comes with an ID box to write your name, a handle for easy carry, and a drawstring closure. It also comes with a separate bag when not in use for easy storage.
Click here to buy the J.L. Childress Gate Check Bag!
This cover for your car seat features neon straps made for backpack carry or one shoulder carry so your hands can be free to hold your baby! It is water resistant and has extra wear and tear protection.
Stroller travel bags
Along with your car seats, your strollers can also take a beating and get exposed to all kinds of dirt and grime while traveling. Use a cover to keep your stroller clean and avoid any damage during travel.
For bigger strollers, try this bright blue cover, which will not only fit your stroller but make it easy to spot. Despite its size, it is lightweight and made of water and tear resistant material. It has backpack straps making it easy to carry. It also comes in a pouch to keep folded up while not in use so you don't have to worry about one more thing to take up space in your hotel room!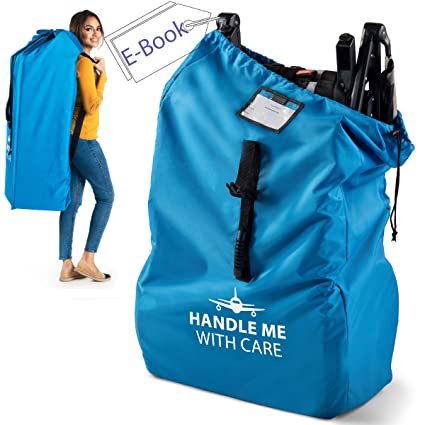 For smaller strollers like umbrella strollers, this bright red bag is another one easy to spot in baggage claim. It is water resistant and boasts double stitched seams for extra durability. It comes in a pouch to make it easy to carry and store when not in use.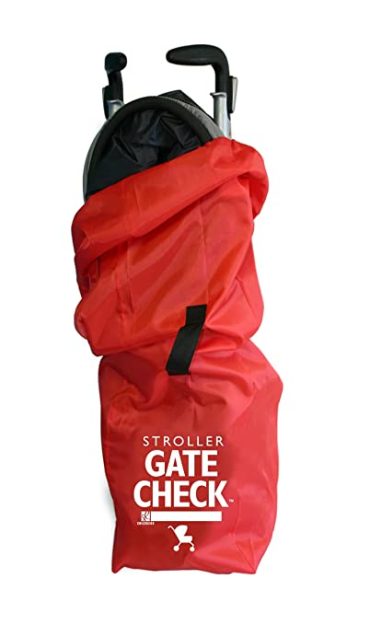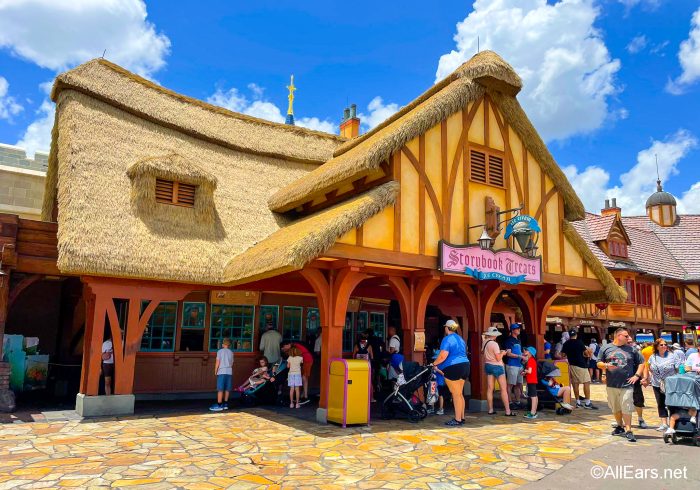 Bottle cleaning accessories
Avoid bringing your whole bottle cleaning setup from home and instead opt for a portable set that still gets the job done! These handy sets are smaller than your traditional home set up, but still contain all the necessities you need for prepping, feeding, and cleaning up afterward.
Bottles, cleaning brushes, and drying rack all in one! Everything you need for bottle feeding and cleaning is housed in a compact rectangular container that doubles as a drying rack. Even filled with the accessories, there is extra space inside for you to store additional items like pacifiers, soap, and other necessities.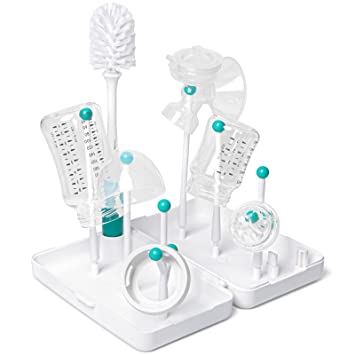 This water-bottle shaped container comes with multiple cleaning brushes as well as a drying rack. Magnets hold everything together and the cup-like holder can be used as a dip-in disinfection cup or bottle warmer cup!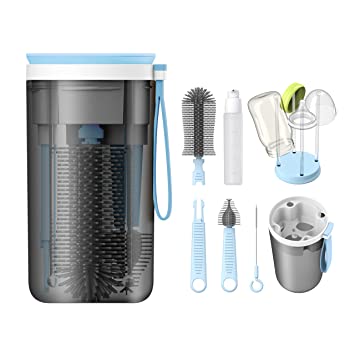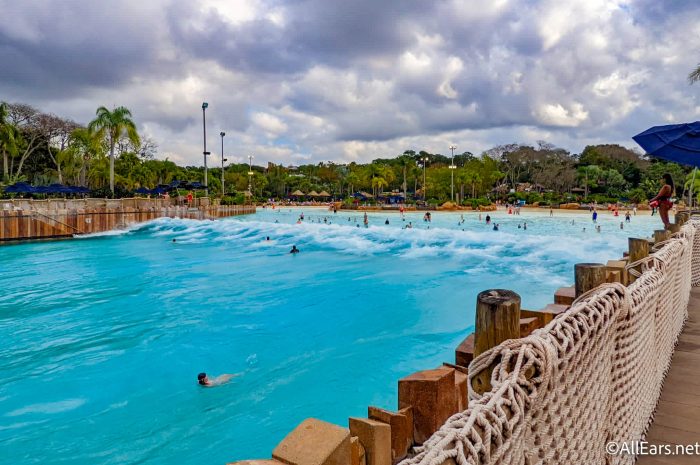 Wet/dry bags
Accidents happen. Outfits need to be changed. Get like a Boy Scout and be prepared with wet bags to store your little ones' wet clothes! Avoid soiling your bags or strollers by keeping dirty clothes separate in one of these bags. These are also great to use at the water park to keep your dry clothes from getting soaked.
Disney-print zippered waterproof bags are a great addition to your diaper bag, and with the 12" x 14" dimensions they will be able to hold everything! Snap them onto your stroller or suitcase handle for easy transport, and when you're done just throw them in the washing machine for cleaning.
If you need to sort your clothes or need more storage, grab this pack of two 11.5" x 14" bags. Each bag has two zippered compartments, which allows for you to carry your wet and dry clothes in the same bag. The machine-washable and waterproof material comes in a ton of different designs, so you'll be sure to find one that fits your style!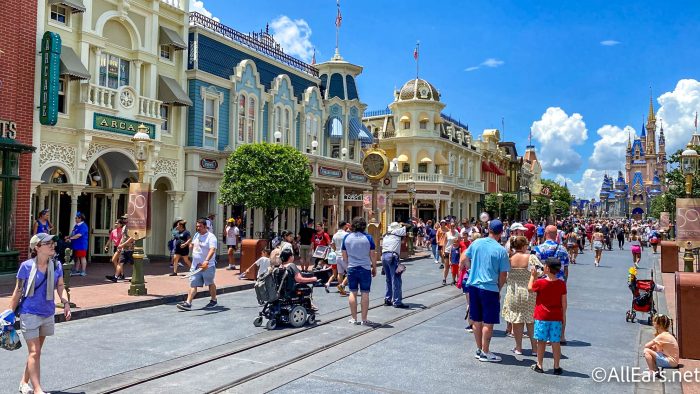 Disposable changing pads
Do you worry about using your changing pad in a public restroom? Or is it too bulky in your bag, taking up too much space? Grab a box of disposable changing pads for while you are on the run or traveling. These are super thin and great for wrapping everything up and dumping straight into trash! Keep a few on hand in your diaper bag for a cleaner changing experience.
These disposable changing pads come in packs of 10. The pads are infused with baking soda for odor protection. Even with ultra-absorbent layers and a leak proof-liner, these 18″ x 26.75″ pads are still thin and compact so they won't use up precious space in your bag.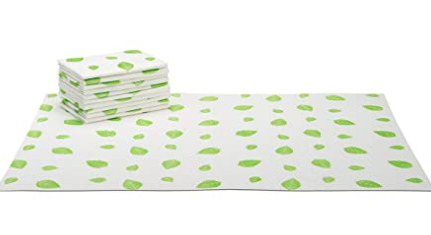 If your baby has sensitive skin, try these pads which feature a soft top layer to avoid rashes and irritation. The 17.7" x 23.6" pads come pre-folded in small squares for easy storage.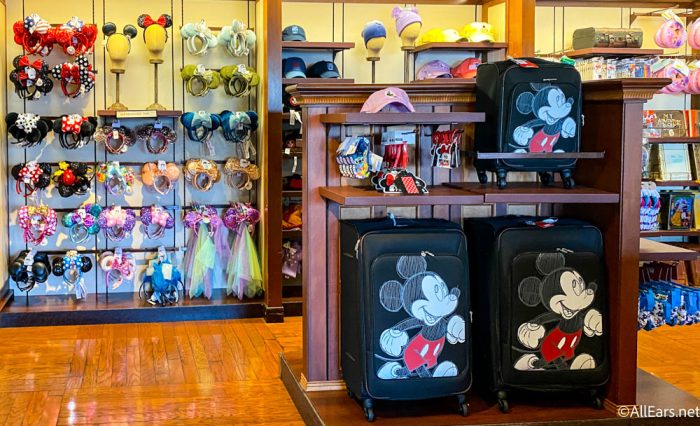 Packing cubes
Packing cubes are a no-brainer when it comes to organizing and maximizing space in your travel bags. Their set size helps compress clothing, giving you more space. They can also be used to store shoes and keep dirty soles separate from clean clothes. Plus, you can pack individual outfits together so getting dressed in the morning is quick and easy!
The BAGAIL Compression Packing Cubes come in a 4 pack with a variety of sizes that can accommodate even larger items like sweaters or adult pants. These cubes compress down, saving you more space. Each cube has a handle for easy carrying and the sets come in different designs so each family member can have their own color for easy designation!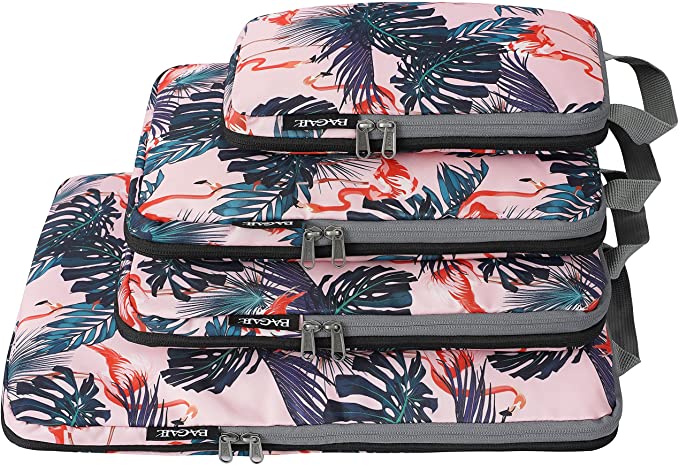 If you want more variety, this set includes 8 items including 3 cubes, small, medium and large, undergarment bag, sock bag, drawstring bag, shoes bag, and a cable bag. The cubes have clear windows for quick identification, and a mesh top and elastic strap combination help keep the cubes compact and clothes in place. Use the drawstring bag in the set for laundry and keep your dirty clothes separate from the unworn!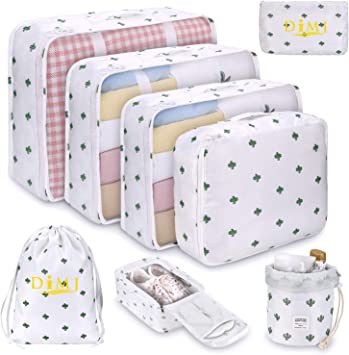 Click here to buy the DIMJ 8 Set Packing Cubes!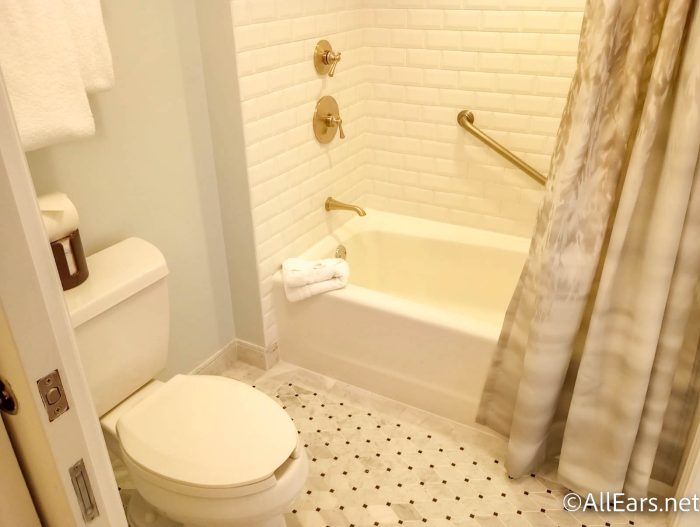 Travel bathtub
Many hotels, resorts, and even home vacation rentals won't have a bathtub that can accommodate your little one. Keep them comfortable at bath time by bringing a travel bath like the ones below. While they are a fairly bulky item to take with you, you may feel that their comfort in the travel tub as opposed to a sink or full-sized bathtub outweighs the hassle.
If you're looking to save on space, this inflatable bath is a great one to try. After bathing, the drain plug lets water out and you can deflate the bath for easy storage. Because your baby needs to sit upright in the bath, it is recommended for babies up to 34lbs and between 6 and 24 months old. A saddle horn keeps your baby upright while in the bath, but has its own separate air valve so you have the option to inflate it or not.
For infants under 17lbs and under 6 months old, try the Puj Flyte compact bath. This design fits in bathroom sinks so even if your accommodation doesn't have a bath you can still use this. The foldable design allows for the bath to fit inside a suitcase or diaper bag for travel, and gripping material on the underside prevents the bath from slipping inside a sink.
Avoid unnecessary stress while traveling with your little ones by using these travel accessories so you can focus on making memories!
Have you made a plan for what stroller you will be using at the parks? Check here for our Ultimate Stroller Guide!